Kim Seon Ho Facts And News
Kim Seon Ho won the hearts of many when he acted as a charming CEO, Han Ji Pyeong in Start-Up back in 2020. Now, he's done it again by portraying Hong Du Sik in the latest hit K-drama, Hometown Cha-Cha-Cha ‒ the highest rated cable drama in South Korea to date.  
Although the series came to an end recently, the hype for Kim Seon Ho is definitely not over. Here are 22 lesser known facts about Kim Seon Ho, especially for those who just fell head over heels for the 35-year-old actor. 
1. He is an only child
Kim Seon Ho was born on 8 May 1986 in South Korea. He is an only child.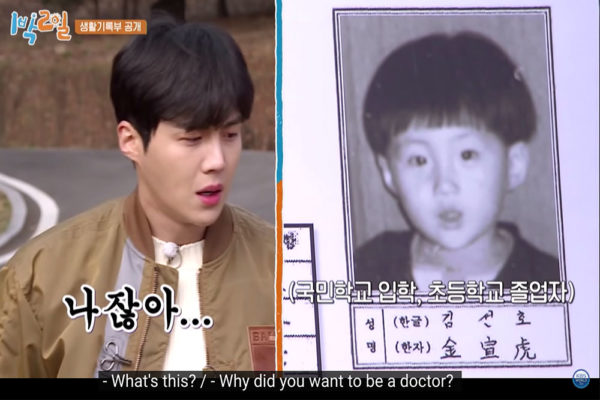 Source
Kim Seon Ho is currently a fixed cast member on the South Korean variety show, 2 Days & 1 Night. In one episode, the producers showcased Kim Seon Ho's old report card, where It was revealed that the actor wanted to be a doctor when he was younger. 
2. Nicknamed "Dimple Prince"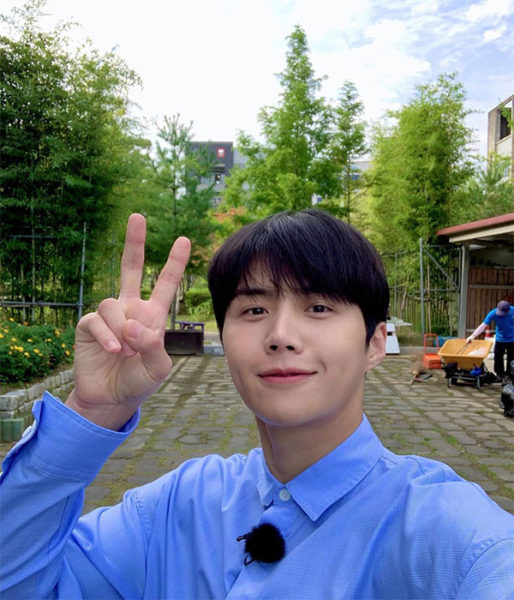 Source
No prizes for guessing why the actor was given the nickname "Dimple Prince". Speaking to Netflix's The Swoon, the actor shared that he has his auntie to thank for his dimples, as he inherited them from her. 
He is also called "Paper doll" because of his doll-like dancing skills (see point 13 for more on his dancing endeavours).  
3. Has more than 10 ongoing commercials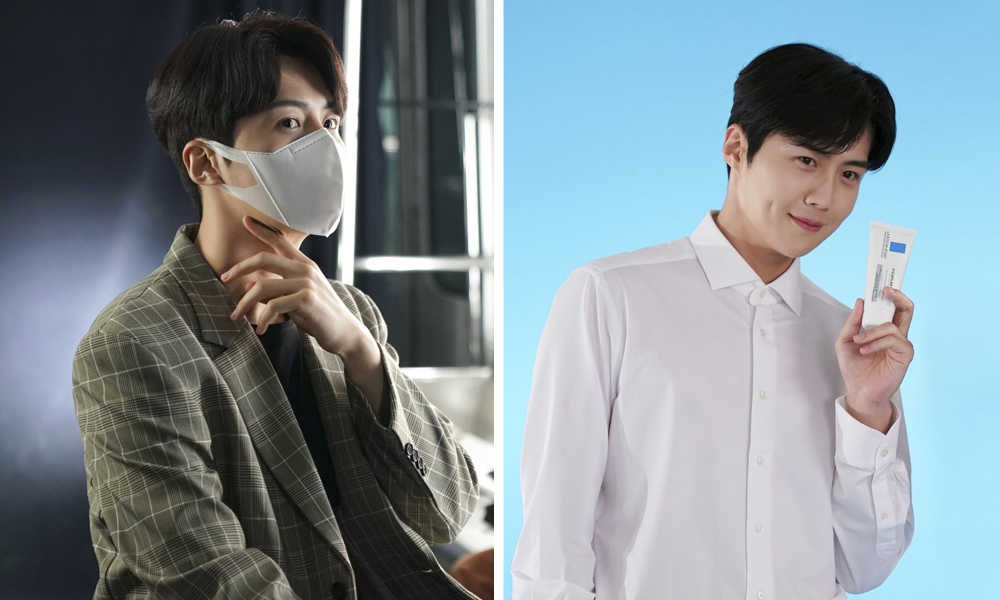 Kim Seon Ho's Miima Mask and La Roche Posay ads
Source, source
It's not an exaggeration to call Kim Seon Ho the king of commercials as he is currently the face of 12 different brands. From masks to cosmetic products, you will find him almost everywhere. Thanks to his lovely personality and handsome looks, it seems like he has won the hearts of many advertisers too. 
Perhaps with the success of Hometown Cha-Cha-Cha, he will receive even more commercial offers in the near future.  
4. Learned how to surf for Hometown Cha-Cha-Cha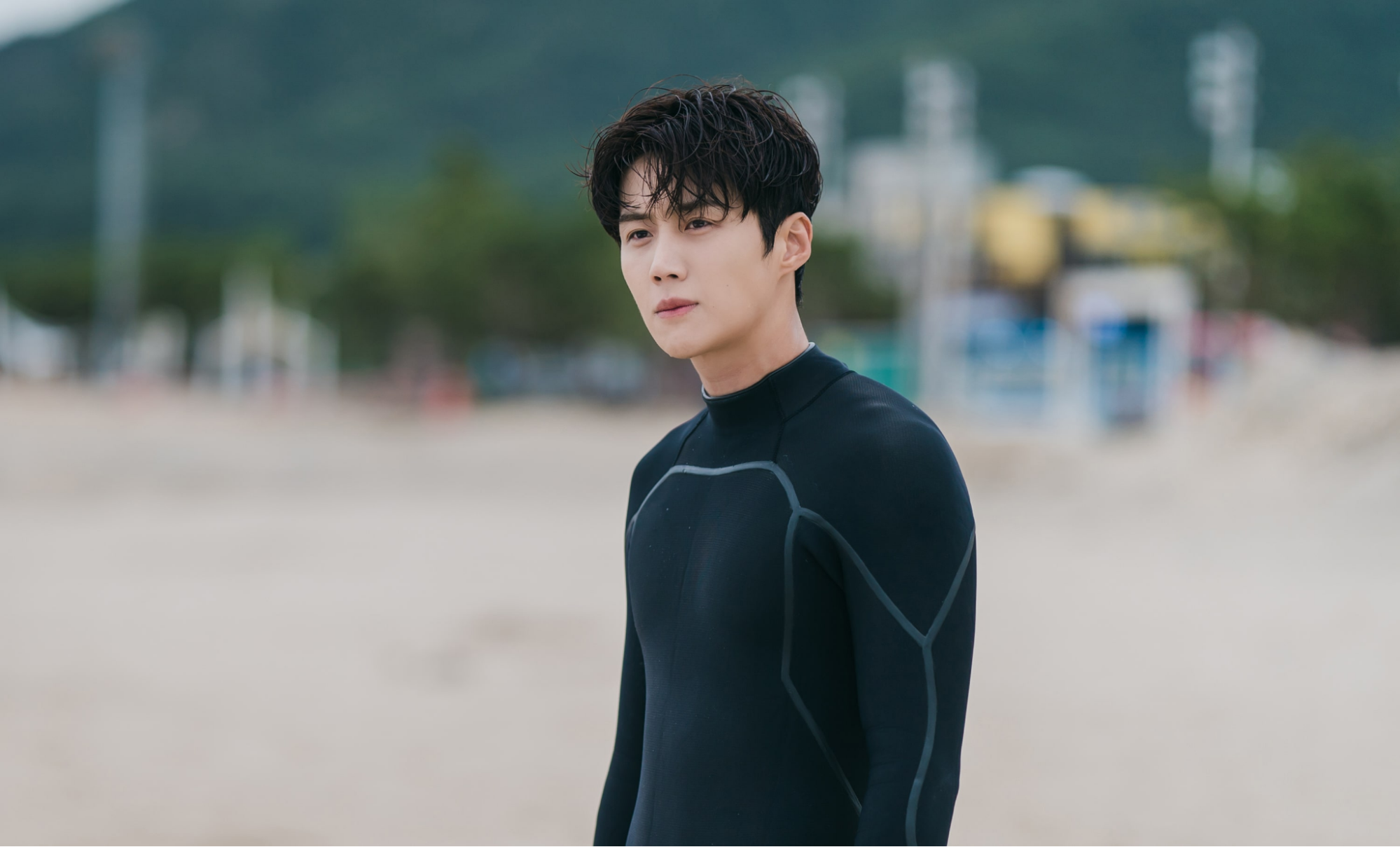 Source
Hong Du Sik is a recognised handyman in Hometown Cha-Cha-Cha with an array of licenses to prove his professionalism. On top of his character's skills, he can even surf. To perfect his role, Kim Seon Ho revealed that he actually attended surfing lessons IRL. 
Based on an interview with Netflix, he also mentioned that the scenes of him lying on  a surfboard were the most memorable too. 
5. Became a hot topic after his first episode of 2 Days & 1 Night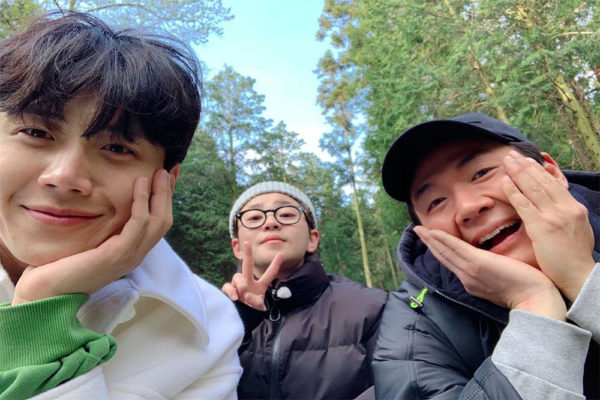 Source
On 8 December 2019, the first episode of 2 Days & 1 Night Season 4 aired with Kim Seon Ho as one of the members, alongside VIXX's Ravi, rapper Din Din, actor Yeon Jung Hoon, as well as comedians Kim Jong Min and Moon Se Yoon. 
The actor became a hot topic in various online communities after revealing his "pure and innocent side" on the show, as described by KBS World and fans. KBS World, the broadcasting network that airs the variety show, even has a clip dedicated to Kim Seon Ho's variety rookie moments on YouTube, which has since garnered over 730,000 views. 
6. Close to the members of 2 Days & 1 Night
The cast of 2 Days & 1 Night proved their close bond by sending Kim Seon Ho a food truck on the set of Start-Up to show their encouragement and support for the actor and his ongoing drama.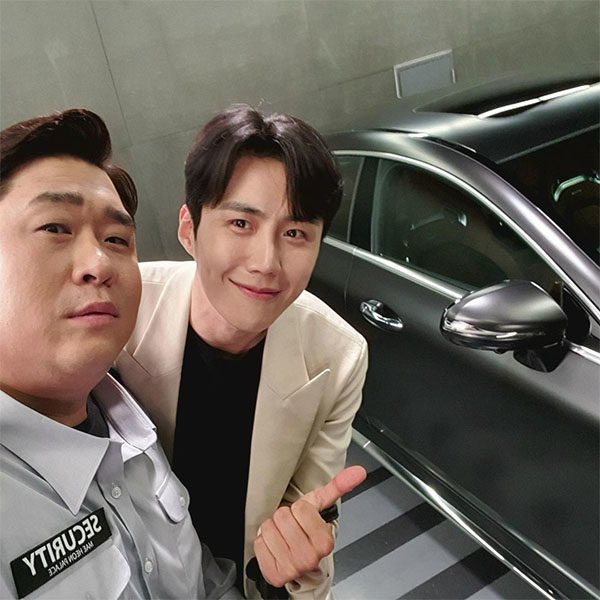 Source
Fellow 2 Days & 1 Night member, comedian Moon Se Yoon, also made a special appearance as a security guard in Start-Up. 
7. Had a traumatic burglar experience when he was younger
In a 2019 interview with Harper's Bazaar, Kim Seon Ho shared that when he was younger, his house was robbed. His mother wound up being stabbed with a knife by the burglar while he hid under his bed. 
Following the traumatic incident, Kim Seon Ho would feel uneasy whenever someone stood behind him. He also had trouble breathing in crowded places. 
It was only after he began following his friends to their auditions that he learnt that being on the receiving end of attention isn't something to be afraid of, which spurred him to attend acting classes. 
8. Started out as a theatre actor in 2009
While Kim Seon Ho only became a television actor in 2017, he made his debut as a theatre actor in 2009 with the play New Boeing Boeing. He starred in several other plays such as Rooftop Cat, Sherlock and Kiss of the Spider Woman. 
"My stage acting experience is, no doubt, the most precious time to me, and it was a much-needed process for me," the actor told Arena Homme in an interview last year. 
9. Sells out his theatre shows  
When Kim Seon Ho starred in the play Memory in Dream in 2019, all the tickets to his shows were sold out. According to him, people lined up from the entrance to the street and once, it was so crowded that cars could not pass by. 
10. Was told that he would not last long in acting
In the same 2019 Harper's Bazaar interview, Kim Seon Ho revealed that when he first started acting, his acting was apparently so bad that people around him predicted that he would quit this career. 
He added that during his acting classes, he would always volunteer to perform first because he was afraid to be ordered to do so, and seeing someone else act on stage before him would make him more nervous.
He ended the anecdote by saying that although he feels that he is slower than others, he has reached this point in his life at his own pace.
11. Made his TV drama debut at the age of 32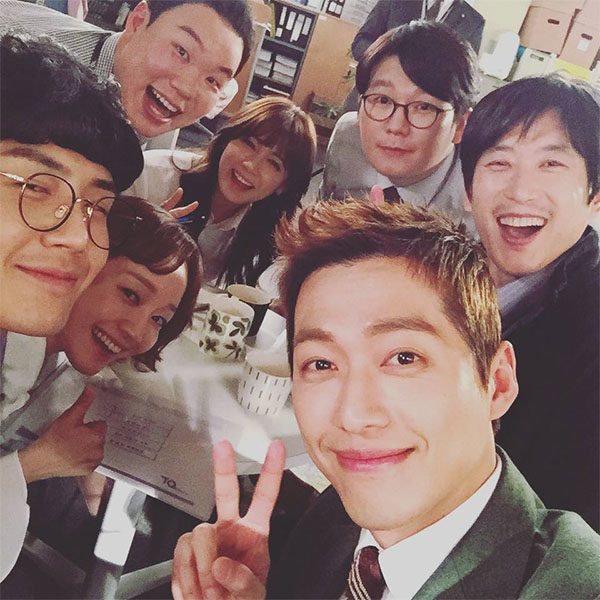 Kim Seon Ho (far left) with the cast of his debut television drama, Good Manager
Source
In 2017, at the age of 32, Kim Seon Ho passed his first audition for a K-drama, Good Manager (aka Chief Kim), making his debut as a TV actor.  
12. First boarded an airplane when he was 32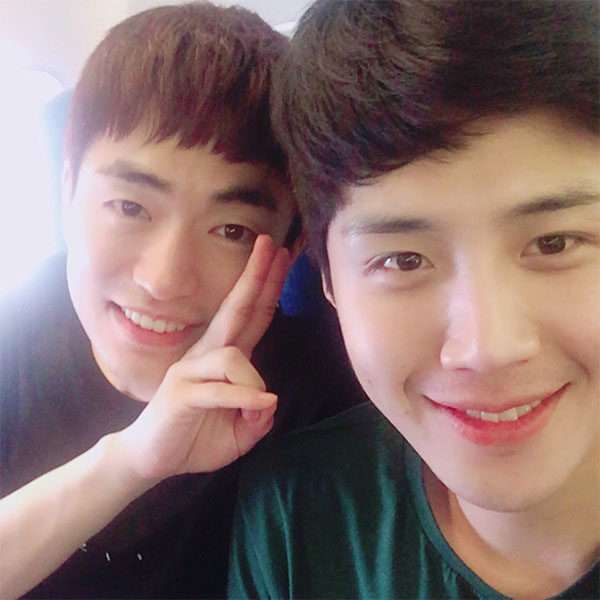 Kim Seon Ho on a plane to Cebu with his Good Manager co-star, Jung Moon Sung, for their reward vacation
Source
Kim Seon Ho has said that he is someone who has a lot of fears. As such, he did not board an airplane until he was 32, and only because it was a family occasion. 
It was also thanks to the reward vacation of his first drama, Good Manager, that he learned the appeal of travelling. The cast was rewarded with a three-day vacation to Cebu to celebrate the success of its run. Since then, he has started going on more domestic travels. 
Also read:
20 Kim Soo Hyun Facts Including His Friendship With IU And Suzy, Cameos & It's Okay To Not Be Okay News
13. Had his breakout roles in Strongest Deliveryman and Two Cops
After making his K-drama debut with Good Manager, Kim Seon Ho went on to star in Strongest Deliveryman and Two Cops, all in the same year. The latter earned him best new actor award at the 36th MBC Drama Awards.
P.S. Good Manager, Strongest Deliveryman and Two Cops are all currently streaming on Netflix.
14. Start-Up is not the first time he has given fans second lead syndrome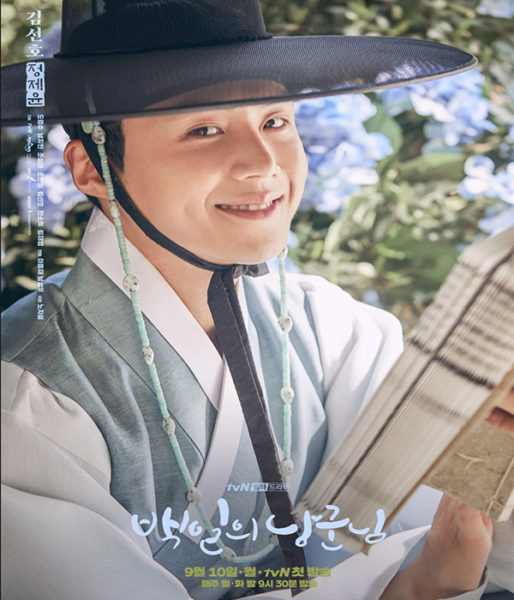 Kim Seon Ho in 100 Days My Prince
Source
If Han Ji Pyeong in Start-Up is giving you serious second lead syndrome, be prepared for Kim Seon Ho's role in 100 Days My Prince (2018). He plays Jung Jae Yoon, who is the secret advisor to the Crown Prince, portrayed by EXO's D.O. Viewers fell for his upright and loyal character, who even helps the Crown Prince end up with the female lead (Hong Sim, played by Nam Ji Hyun) even though he likes her too. 
100 Days My Prince is currently available for viewing on Netflix. 
15. Has danced with EXO's D.O and Shinee's Taemin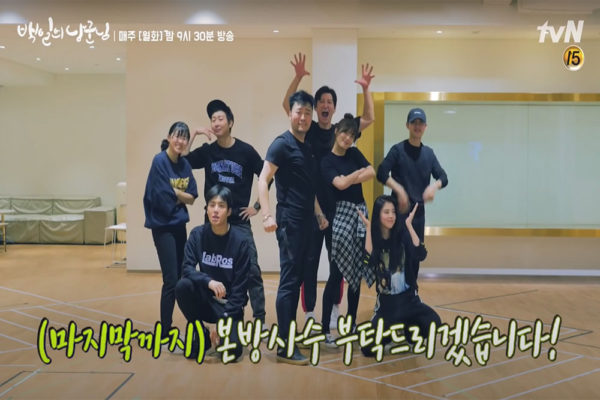 Kim Seon Ho and the cast of 100 Days My Prince dancing to EXO's Growl
Source
During the show's run, the 100 Days My Prince cast made a promise that if viewership ratings surpassed 10%, they would all dance as a group to celebrate. With the talented actors and interesting plot, the viewership ratings eventually surpassed 10%, so EXO's D.O. taught all of them how to dance to his K-pop group's song, Growl.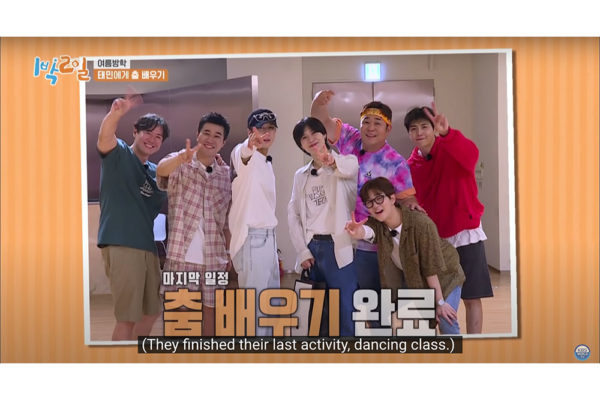 Kim Seon Ho (far right) and the cast of 2 Days & 1 Night having a dance class with Shinee's Taemin
Source
Aside from EXO's D.O., Kim Seon Ho has also received dancing lessons from another K-pop idol, Shinee's Taemin. The actor and the rest of the 2 Days & 1 Night members learnt the choreography to the idol's song, Move.
16. Can sing and draw too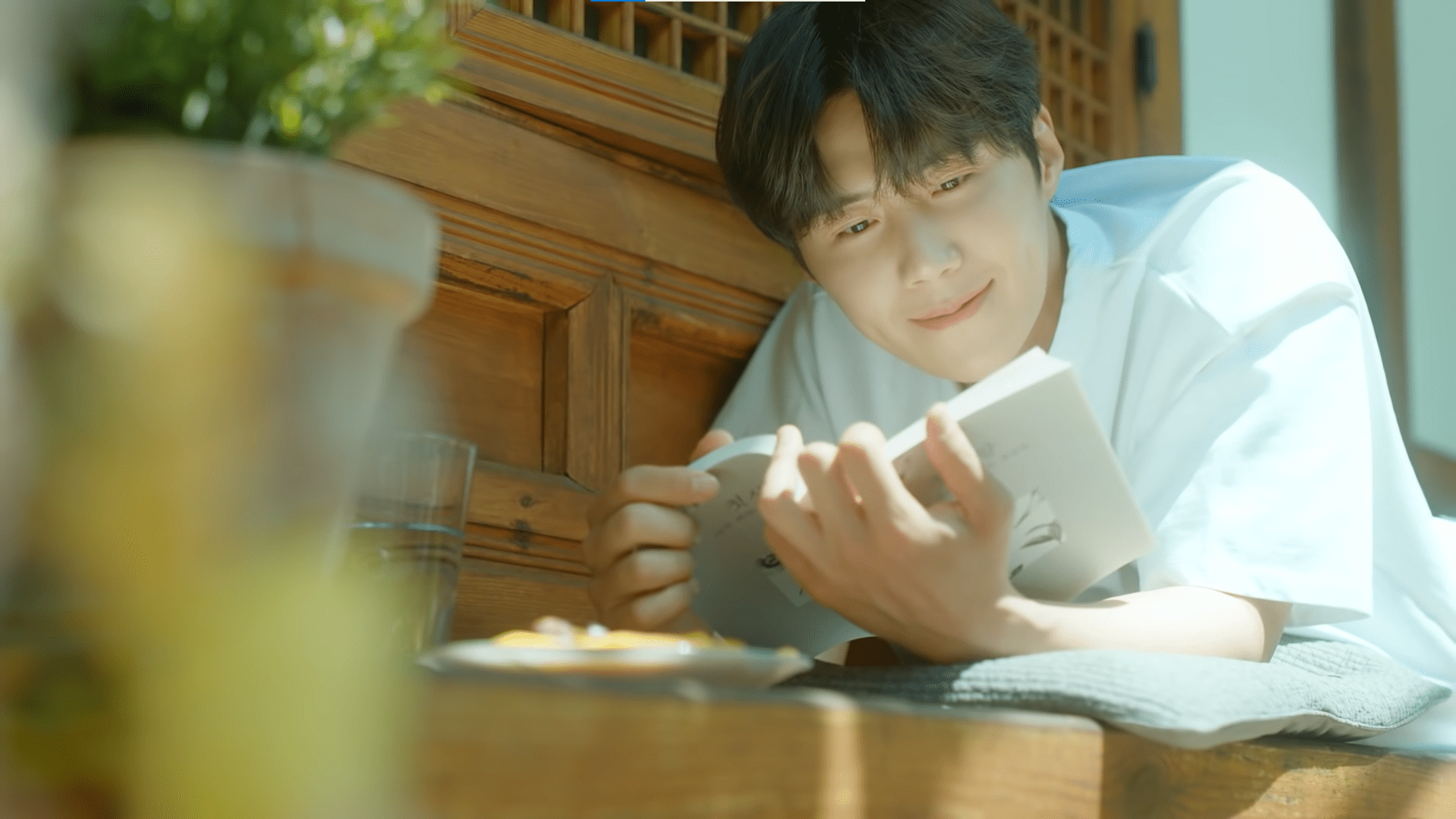 Source
It seems like the actor is not only talented in acting but singing as well. 2 days prior to his 35th birthday, Kim Seon Ho released a song, Reason, that showcased his soothing vocals. The song expresses his love for a special someone, causing many fans to hope that the person is none other than themselves. For the music video, you can check it out here.  
On a lighter note, he even scored the highest in a singing competition on an episode of 2 Days & 1 Night, with 94 points. You can also catch him singing to his leading lady in the drama, Welcome to Waikiki 2 (2019).  
The actor also showcased his talent for drawing on 2 Days & 1 Night when he was tasked to sketch for a psychological test. 
This is the actor's finished drawing of the landscape in front of him.
17. A clip of his kissing scene has hit 14 million views and counting 
The good news is that the actor doesn't always portray second lead roles. Fans will be relieved to hear that in 2018 and 2019, he was the male lead in the dramas You Drive Me Crazy (aka I'm Crazy For You), Welcome to Waikiki 2 and Catch the Ghost. 
In You Drive Me Crazy, Kim Seon Ho and Lee Yoo Young portrayed a pair of long-term friends who end up sleeping together. The show depicts how their friendship changes after that. The clip of their kissing scene has since hit 14 million views on YouTube and continues to grow in popularity. Check it out for yourself in the link here.
18. Enjoys reading books and watching movies
Although we don't know his MBTI personality, we do know that Kim Seon Ho is a homebody who would rather stay in then go out. 
The actor revealed in his Harper's Bazaar interview that he likes reading comic books and watching movies. He frequents the cinema in his neighbourhood, spending time watching movies while pondering about them. 
19. Has a habit of sleep talking
Whether it is snoring or sleepwalking, everyone has their own peculiar sleeping habits. For Kim Seon Ho, it is saying the name of comic book characters out loud and having conversations in his sleep. 
20. Kneeled in front of his ex-girlfriend to beg her to stay
In 2016, Kim Seon Ho told the story of his past relationship on SBS Power FM's radio show, Park Sunyoung's Cine Town. When he was serving in the military, his then-girlfriend of 3 years texted him to break up and even blocked his number. The actor recalled how he was so desperate, he went over to her house to talk to her and knelt down in front of her, which dragged on for 3 hours.
21. Chose to act in Start-Up because he is a fan of the writer and director
The actor decided to take part in Start-Up as he is a fan of past dramas by writer Park Hye Ryun (Dream High, While You Were Sleeping) and director Oh Choong Wan (Hotel Del Luna). He was also drawn by the  show's fairytale-like yet realistic storyline.
22. Will be starring in a rom-com with Girls Generation's Yoona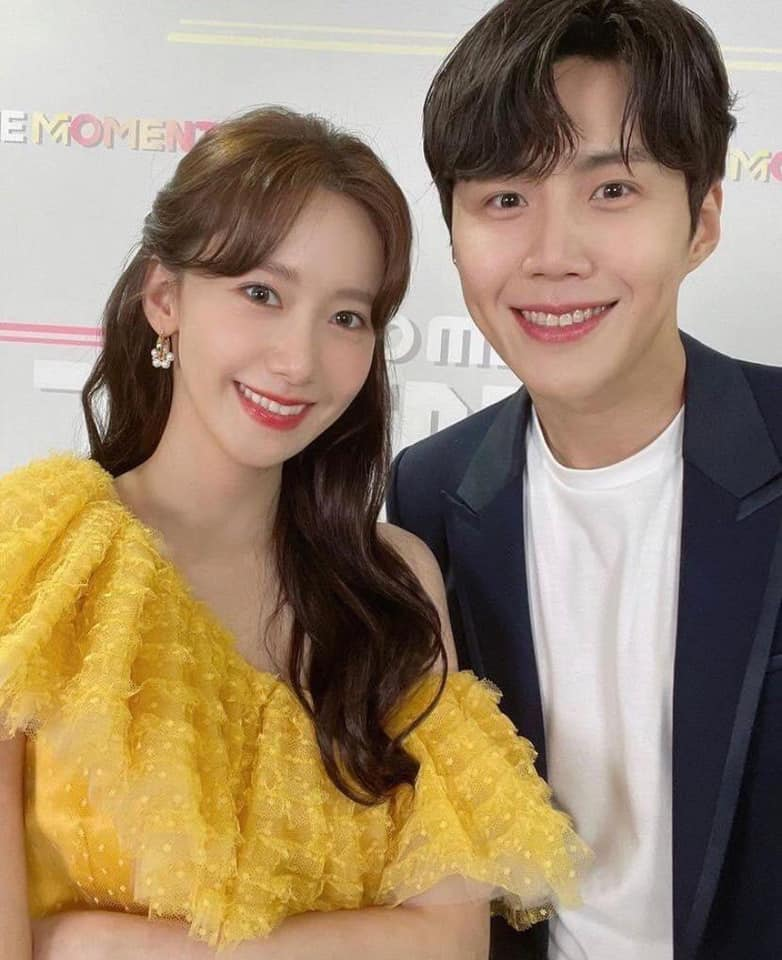 Source
It was confirmed in September 2021 that Kim Seon Ho will be making his big screen debut as the male lead along with Girls Generation's Yoon A. They will be acting in a romantic comedy, 2 O'Clock Date, set to premiere in 2022. According to a report by Soompi, the movie talks about the relationship between a woman with a big secret and a man who lives on the above floor. 
Previously, fans already saw their on-screen chemistry as the co-hosts of MBC Gayo Daejejeon 2020. And they loved it. With this upcoming movie, it looks like their reunion as actors are already causing excitement. 
These Kim Seon Ho Facts Will Make You Stan Him Even More
Though Hometown Cha-Cha-Cha came to an end, Kim Seon Ho fans can still continue to catch him on 2 Days 1 Night to fill the Hong Du Sik-shaped void in their lives. Netflix is also currently streaming Good Manager, Strongest Deliveryman, Two Cops and Welcome to Waikiki 2, 100 Days My Prince, for those who missed out on his previous works. 
This article was first published on 2 December 2020 by Yihui Tan and last updated on 19 October 2021 by Jou Teng Tan.
Also read: 
21 Facts About Nam Joo Hyuk Including His Love Life, Modelling Career & Acting in Start-Up