Nam Joo Hyuk Facts
From Weightlifting Fairy, Kim Bok Joo to the ongoing series Start-Up on Netflix, Nam Joo Hyuk has charmed many K-drama devotees around the world over the years. With his good looks and acting talents, the former model continues to gain popularity, and is set to win over more fans thanks to a slew of upcoming shows and movies.
Here are 21 facts about the actor to get your Nam Joo Hyuk fix while waiting for the next episode of Start-Up.
1. Grew up poor

Source
Nam Joo Hyuk was born on 22 February 1994 in Busan, South Korea.
His first-ever talk show appearance was on Radio Star in 2018. He talked about how he struggled in life before becoming a model and actor. He shared, "It was really tough for me and my family. For the whole year of third grade, I only ate cup ramen. We didn't even have a bathroom in the house."
2. Dreamed of becoming a basketball player

Source
The 1.87m-tall actor played basketball for 3 years in middle school. However, his dreams of playing for the national team were cut short when he had to get surgery on both his legs after sustaining an injury. 
That didn't put an end to his love for the sport, though. On an episode of Korean variety show Infinite Challenge in 2017, he was given the opportunity to meet Stephen Curry. He even ended up beating the NBA superstar in a one-on-one match.
3. Became a model after winning a competition
When Nam Joo Hyuk moved to Seoul, he joined the competition Top Model and ended up winning. Afterwards, he signed with YGKPlus (aka the modelling management arm of YG Entertainment) and enrolled in a model academy.
Source
He officially kicked off his modelling career at the 2014 Seoul Fashion Week, booking and walking a total of 10 shows.
4. Made his acting debut in The Idle Mermaid
Source
In 2014, Nam Joo Hyuk made his acting debut in the show The Idle Mermaid, also known as Surplus Princess. The show is about a mermaid, Aileen, who tries to find a man to fall in love with her so that she can become a human. Nam Joo Hyuk plays the supporting role of Big, a computer genius living in the surplus house Aileen works at.
5. Got his big break in Weightlifting Fairy, Kim Bok Joo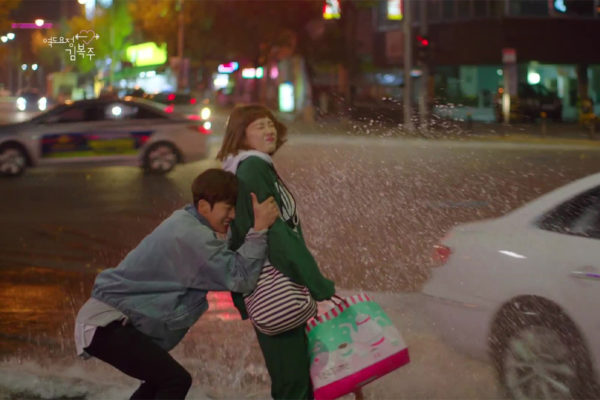 Image courtesy of Netflix
In 2016, every K-drama fan would have watched the scene in Weightlifting Fairy, Kim Bok Joo where Nam Joo Hyuk uses Lee Sung Kyung as a human shield to protect himself from being splashed by water from a passing car. 
The same show catapulted Nam Joo Hyuk to fame and had fans falling for his adorable character, as well as the actor himself. 
6. Lost weight while filming Weightlifting Fairy, Kim Bok Joo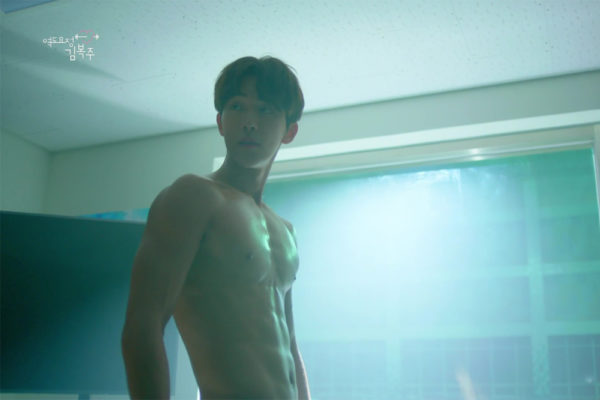 Image courtesy of Netflix
In his breakout role, Nam Joo Hyuk plays a collegiate swimmer who falls in love with a fellow college athlete who is part of the weightlifting team.
After the show ended, he revealed in an interview that he actually lost weight during filming. Between not having enough time to eat during breaks and having to swim in a cold pool for long hours, he lost 5kg by the time the show wrapped up.
7. His ideal girl is someone like Kim Bok Joo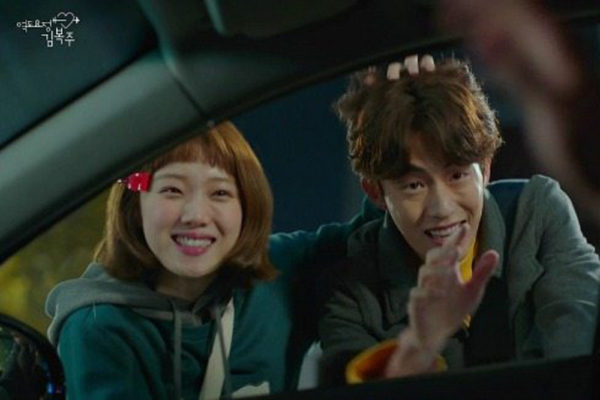 Image courtesy of Netflix
During an interview with Arirang TV, Nam Joo Hyuk was asked about his ideal type. He answered, "Someone who is in sync with me emotionally. Nowadays, I like women who have short hair and sharp features because sometimes they look cute but other times they look intimidating."
He also mentioned that he likes girls who are like Kim Bok Joo in Weightlifting Fairy, and elaborated that he likes someone who is in the same field as him and can become his source of strength.
8. Dated his co-star Lee Sung Kyung
Source
Nam Joo Hyuk and Lee Sung Kyung's chemistry in Weightlifting Fairy, Kim Bok Joo was very convincing and super cute. Initially, they credited it to the fact that they were from the same company and were already close friends. However, their label YG eventually confirmed that the two were actually dating in real life.
Sadly, they broke up 4 months later, to the disappointment of BokJoon/NamLee fans.
9. BFFs with fellow actor Ji Soo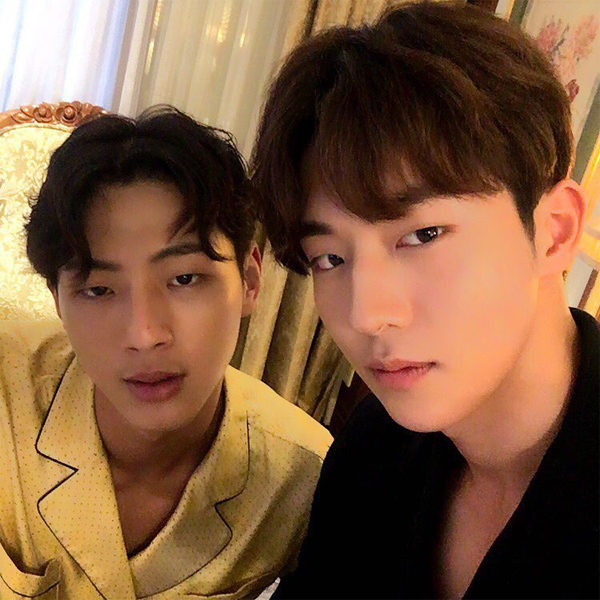 Source
Perhaps one of the most popular friendships in the Korean drama scene, Nam Joo Hyuk and fellow actor Ji Soo are totally BFF goals. They first met in 2016 on the set of Moon Lovers: Scarlet Heart Ryeo (starring Lee Joon Gi) and quickly became close friends.  
In 2019, the pair did a shoot in Hawaii together for Leon Korea Magazine. During the interview, Nam Joo Hyuk talked about how the Hawaii trip reminded him of a previous vacation he'd taken with Ji Soo to Jeju Island. The best friends also talked about how they can tell each other anything and like recommending songs to one another.
10. Has lots of celebrity friends

Source
Besides Ji Soo, Nam Joo Hyuk has many other celebrity friends including model Joo Woo Jae and Taiwanese actor Darren Wang, aka Wang Talu.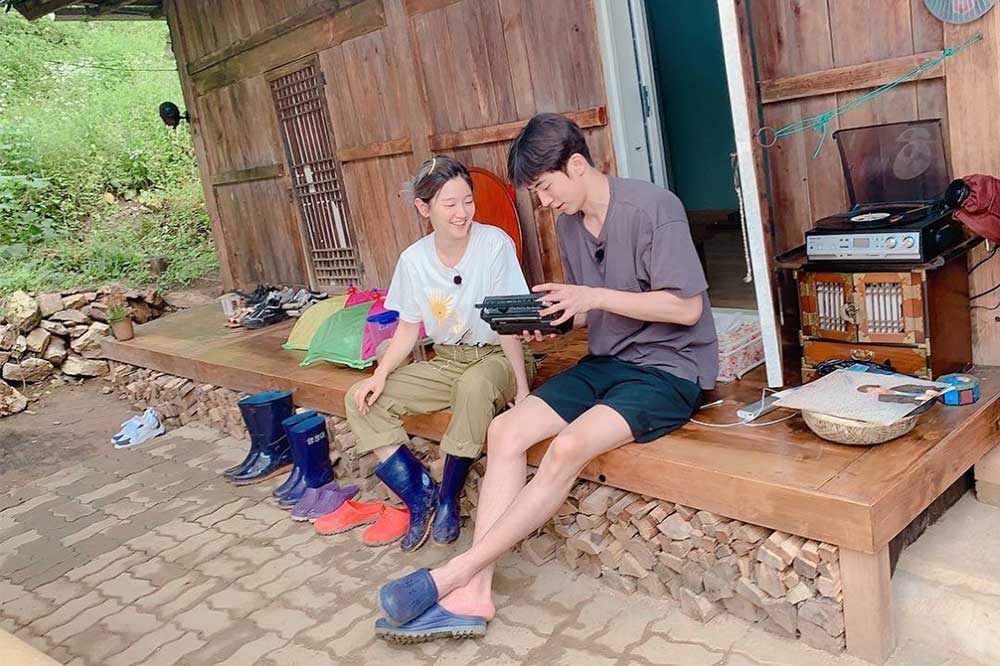 Source
Last year, Park So Dam also shared a photo of her with Nam Joo Hyuk on Instagram, calling him a funny friend that's fun to be around. The photo was taken when the actor made a cameo on the variety show, Three Meals a Day, during the season when the Parasite star was a fixed cast member.
Also read:
20 Park So Dam Facts Including Going Bald, Her Career Slump Before Parasite & Record of Youth News
11. Is a dog lover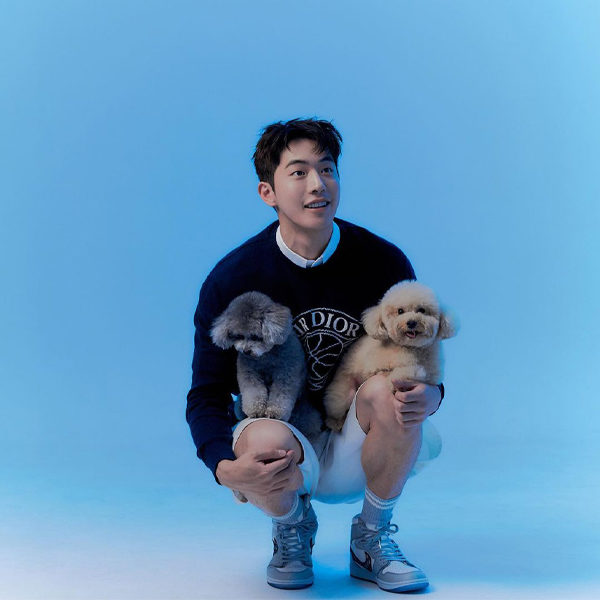 Source
Nam Joo Hyuk is already cute, but a major plus point is that he also loves dogs.
He has 2 toy poodles named Ga Eul and Gob Soon. The pair regularly feature in his Instagram feed.
12. Likes watching baseball

Source
Nam Joo Hyuk's love for sports also extends to baseball. He is a fan of Korean baseball team, the LOTTE Giants, who represent the actor's hometown of Busan.
13. Works out daily to maintain his abs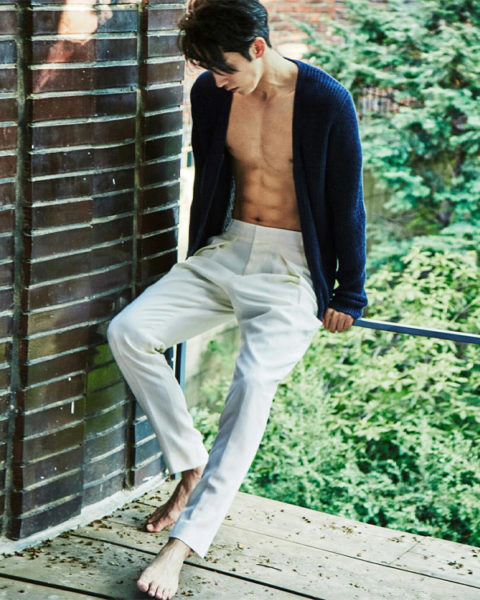 Source
Fans have seen Nam Joo Hyuk shirtless in many of his roles, especially in Weightlifting Fairy and School 2015, as he played a swimmer on both shows.
He also showed off his abs in Bride of the Water God (2017). To maintain his figure, he says that while he does not do strict diets, he exercises every day for an hour and a half without fail.
14. Learned horseback riding for his first movie  

Source
Nam Joo Hyuk's first role in a movie was in 2018's The Great Battle, a historical film set in the Tang dynasty. In the film, his character had to ride a horse for a few intense scenes. While he was on Radio Star, his co-star mentioned that Joo Hyuk learned how to ride a horse just for the movie, showing his dedication to his craft.

15. Is vocally talented too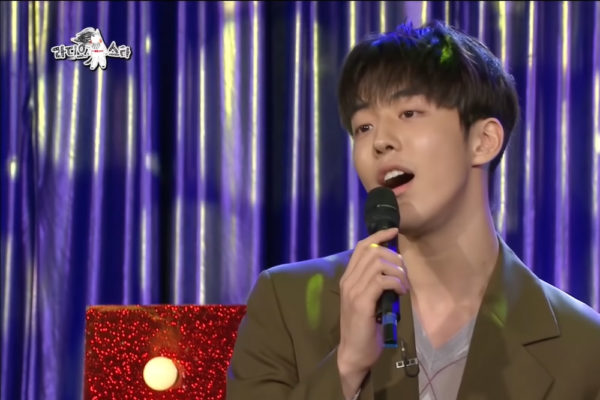 Source
Nam Joo Hyuk is not only a versatile actor and model, he can sing too. During his appearance on Radio Star, he sang a shortened version of Yeosu Night Sea by Busker Busker. Even though he previously told the hosts he couldn't hit the high notes, he was belting them out during his cover. This begs an important question: so what can he not do?
16. Is the Korean ambassador for Dior Men
The model-turned-actor continues to make his mark in the fashion world.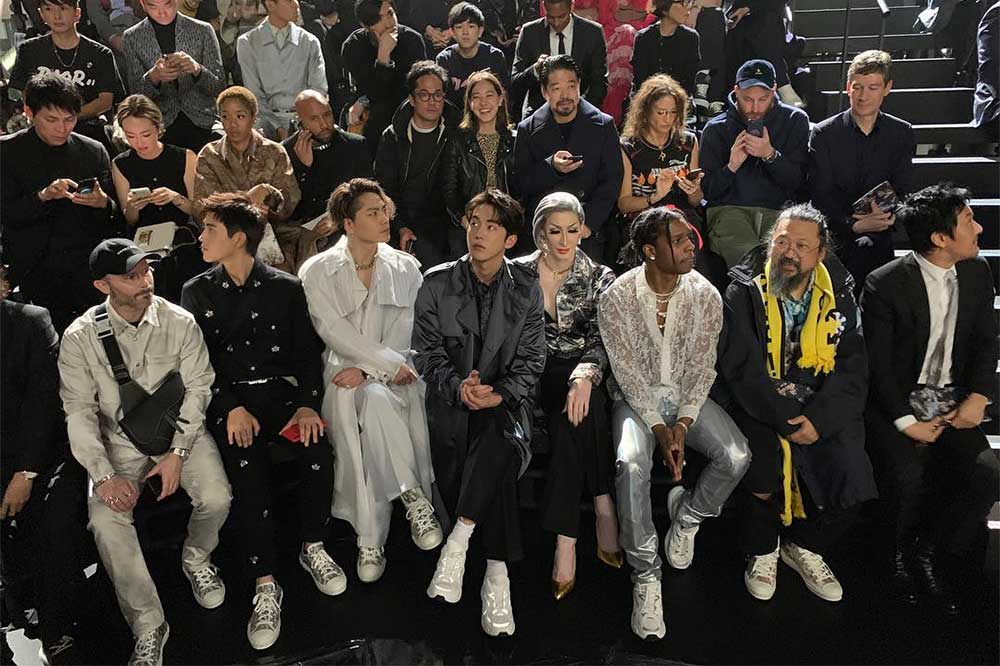 Source
He was chosen to be the first Korean ambassador for luxury fashion brand Dior's menswear line in 2019, and has sat front row alongside the likes of ASAP Rocky and David Beckham at previous shows.
17. Relates to his character in Start-Up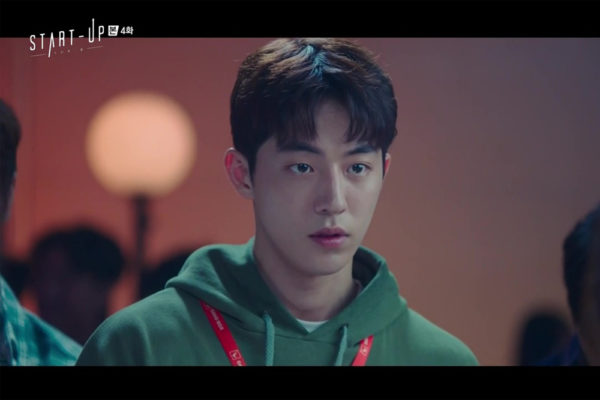 Image courtesy of Netflix
In Netflix's Start-Up (2020), Nam Joo Hyuk plays Nam Do San, a former math whiz turned aspiring entrepreneur. He is the founder of Samsan Tech, a start-up company he created with his friends that has been stagnant for 2 years.
When asked about his feelings toward his character, the actor shared that he identified with Nam Do San. He added that it was not difficult for him to immerse himself in the role since they are the same age and have the same habit of trembling when nervous. He also added that being a nerd is part of who he is, which somehow makes him even more adorable.
18. Is now in the same agency as Gong Yoo
Earlier this year in March, there was talk about Nam Joo Hyuk leaving YG Entertainment. The news was confirmed by his new management in April. He is now signed to Management SOOP, home to other actors like Gong Yoo, Jung Yu Mi and Choi Woo Shik.
Hopefully, this means we will get to see him star in major dramas and productions akin to Goblin and Parasite.
19. Has another new drama out on Netflix

Source
Start-Up is not the only 2020 K-drama that Nam Joo Hyuk is starring in. He also has a lead role in The School Nurse Files (2020) alongside his new label mate Jung Yu Mi.
She plays a school nurse who has the ability to see and hunt "jellies" that are a threat to humans. Nam Joo Hyuk plays the grandson of the school's founder who helps the school nurse in her quest to find out what is lurking within the school.
20. Fans can look forward to his next K-drama in 2021
Little is known about Nam Joo Hyuk's next K-drama, Here, other than that the story is about an international non-profit non-governmental organisation. The show was supposed to be out this year but has been delayed to 2021, so fans will have to wait just a bit longer. For now, all we know is that other big names in this drama are Lee Byung Hun and Shin Min Ah.
21. Will be in 2 new movies  
If you haven't gotten enough of seeing Nam Joo Hyuk on your small screen, you will soon be able to see him on the big screen too. In 2020, he will be taking the lead role in not 1, but 2 new films.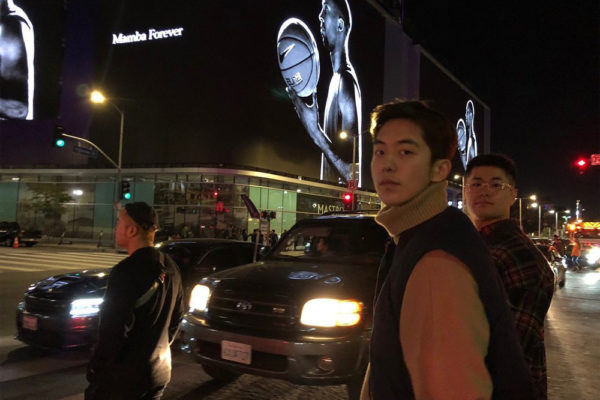 Nam Joo Hyuk cut his hair short in preparation for the film Josee
Source
First up is the Korean film adaptation of the Japanese drama Josee, the Tiger and the Fish. Nam Joo Hyuk stars as a university student who becomes interested in a girl who is unable to walk and is pushed around in a baby cart by her grandmother. The movie is set to be released in December, and reunites him with his Radiant (2019) co-star, Han Ji Min.
In the second film, Remember, Nam Joo Hyuk plays a young man helping an old man (Lee Sung Min) who has lost everything because of pro-Japanese factions during the Japanese occupation of Korea. It is due to premiere in South Korea on the last day of 2020, so it may only reach our shores early next year.
Nam Joo Hyuk's Adorable Personality Has Captured The Hearts Of Many K-Drama Fans
Whether you're into light-hearted slice-of-life dramas or supernatural shows, Nam Joo Hyuk's repertoire has you covered. Catch up on his existing shows on Netflix, while waiting for his new productions to reach us.
Also read: 
21 Facts About Gong Yoo Including His Ideal Type, Military Life & Coffee Prince Reunion For Fans Of The Goblin Oppa