Kim Soo Hyun Facts And News
After teasing us with cameos in Crash Landing On You and Hotel del Luna, Kim Soo Hyun will soon be back in the spotlight as the lead in an upcoming drama series. For fans who have been patiently waiting his comeback, here are 20 facts about the dreamy alien in My Love from the Star.
1. Has a heart condition
Kim Soo Hyun was born in Seoul, South Korea on 16 February 1988.
The actor has suffered from heart problems including arrhythmia and supraventricular tachycardia since middle school. In layman terms, it alludes to him having an irregular or abnormally fast heart rhythm. He went through heart surgery in 2013, just 3 years after making his debut as an actor.
The heart condition affected his service in the Korean military when he was assigned to public service duty instead of combat sectors. However, Kim Soo Hyun voluntarily went for re-examinations and was eventually cleared for combat. He served in the first Reconnaissance Battalion and was even promoted to sergeant, and has mentioned that he had a "very complete military experience".
2. Failed to get into college twice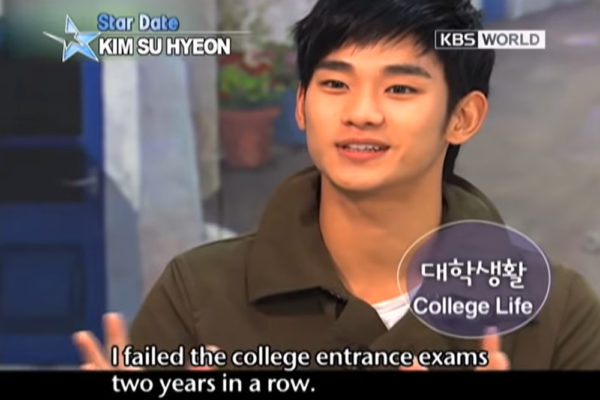 Source
Despite failing the college entrance exams 2 years in a row, the Hallyu star did not give up. In 2009, he made it to Chung Ang University's Film and Theatre department.
3. Has a half sister
In 2015, it was revealed that Kim Soo Hyun has a half sister. Up to that point, he was known to be an only child. 
There was truth to his claim though, as the actor grew up under the care of his single mother and had no previous interaction with his half-sister.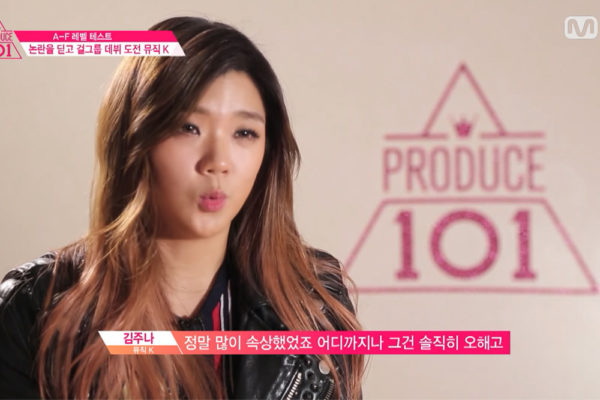 Source
His half sister, Kim Joo Na, took part in the popular idol trainee competition show, Produce 101. When their relationship was first brought to light, most netizens accused Kim Joo Na of riding on her half-brother's fame. 
However, during her interview in Produce 101, she shared that the news had come as a surprise to her and her family, and that she had been greatly misunderstood throughout the entire saga.
Kim Soo Hyun and Kim Joo Na brought the issue to a close when they wished each other the best, and went their separate ways.
4. Has exceptional singing skills
In high school, the actor was part of several musical productions, including Grease and A Midsummer Night's Dream.
He has also recorded soundtracks for almost every drama he has starred in. In Dream High (2011), he acted as the main lead and showed off his singing skills.
5. Is a sports enthusiast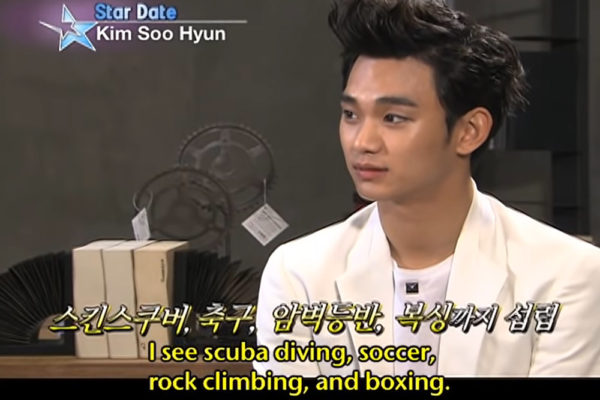 Source
Besides his interest in the arts, the actor is also into sports such as scuba diving, soccer, rock climbing, cycling, badminton and boxing.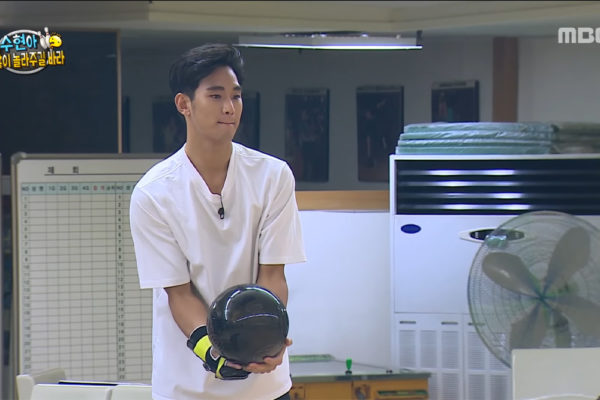 Source
In fact, Kim Soo Hyun was so serious about bowling for a while that he participated in a professional bowling tournament in 2016. Though he ended up being eliminated in the second round, he still ranked 31st out of 114 contestants and is said to have turned down the Korea Professional Bowling Association's offer of granting him special pro qualifications.
6. Is into photography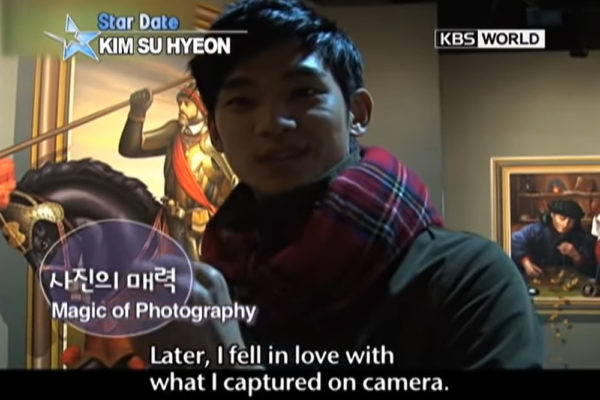 Source
The actor is also an avid photographer. Initially, he enjoyed the feeling of hiding behind the camera. After a while, he found himself falling in love with the pictures themselves, which led to him picking up photography as a hobby. 
7. Trained like a K-pop idol for Dream High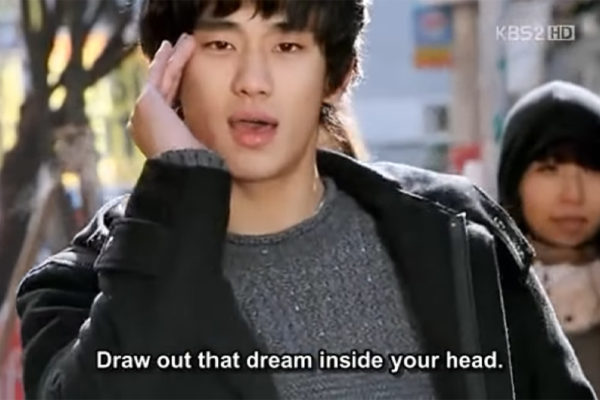 Kim Soo Hyun performing in Dream High
Source
In Dream High, Kim Soo Hyun played a country bumpkin with major singing chops who enrols into a renowned performing arts high school.
The cast is made up of K-pop idols such as Suzy, IU, T-ara's Eun Jung and 2PM's Taecyeon and Woo Young.
To be on par with the rest, Kim Soo Hyun trained like a K-pop idol for 3 months with JYP Entertainment. His hard work did not go to waste, since he was able to dance and sing impressively in the drama.
8. Remains good friends with his Dream High co-stars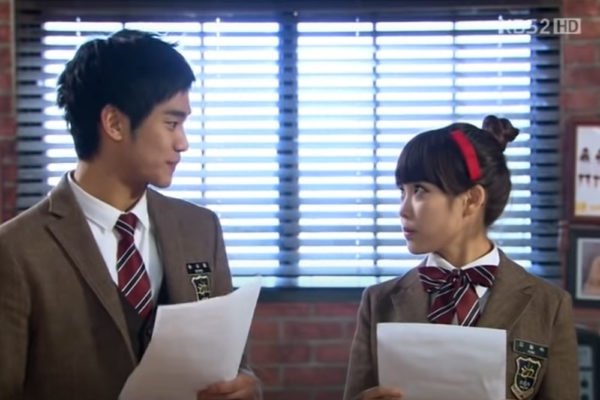 Kim Soo Hyun and IU in Dream High (2011)
Source
IU and Kim Soo Hyun go way back. They first met and worked together on the set of Dream High in 2011, acting as fellow schoolmates.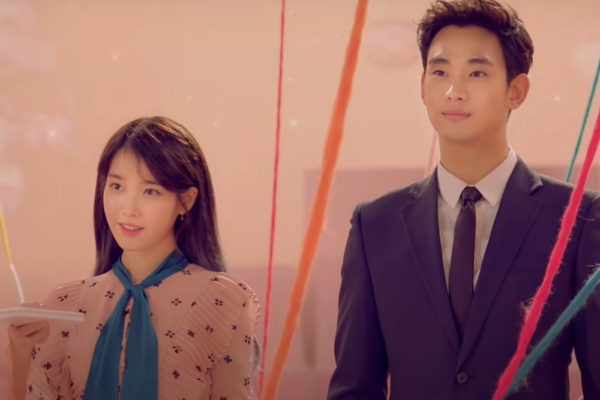 The pair in IU's Ending Scene music video (2017)
Source
The pair has occasionally flexed their friendship on-screen. They were co-stars in The Producers (2015). In 2017, Kim Soo Hyun appeared in IU's Ending Scene music video. IU returned the favour by appearing in Kim Soo Hyun's movie, Real, that year.
Most recently, Kim Soo Hyun made a cameo in IU's drama, Hotel Del Luna (2019).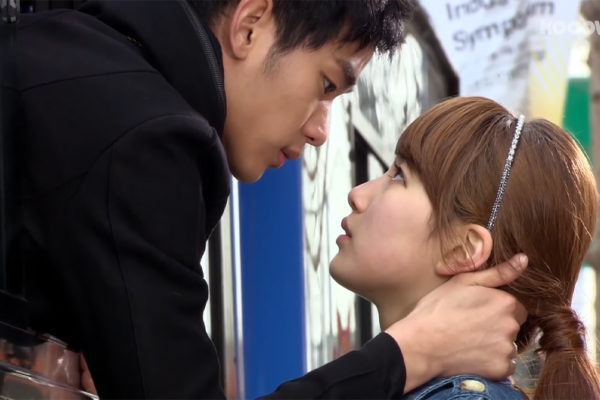 Kim Soo Hyun and Suzy in Dream High (2011)
Source
If you're an OG Kim Soo Hyun fan and have watched Dream High, the bus kiss scene with Kim Soo Hyun and Suzy is one iconic scene you will never forget.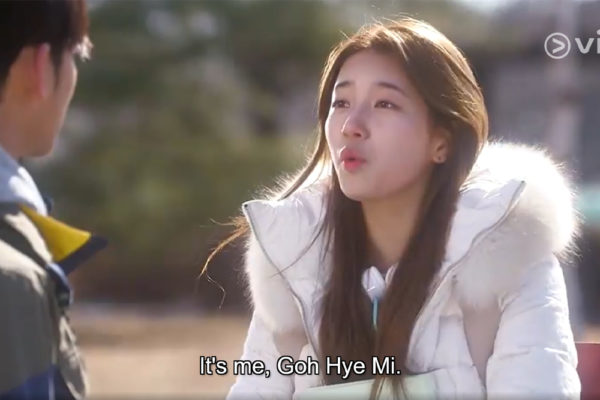 Suzy in My Love From The Star (2013)
Source
A few years later, Suzy went on to make cameos in several of the actor's works, including the movie Real and the K-drama, My Love from the Star (2013). 
She even referenced Dream High in her cameo, when she identified herself as her Dream High character, Go Hye Mi, and said Do Min Joon (Kim Soo Hyun's character) "looked just like my ex-boyfriend".
9. Reunited with his friends in Hotel Del Luna
Kim Soo Hyun's cameo in Hotel Del Luna was unexpected, and even sparked rumours of a new season of the drama.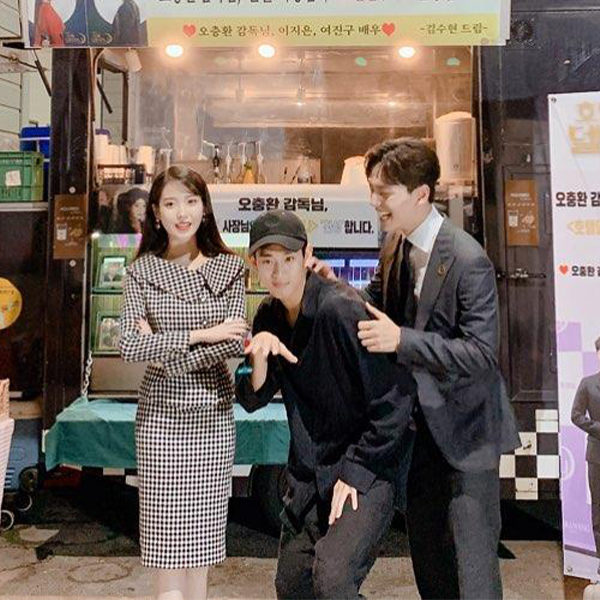 IU, Kim Soo Hyun and Yeo Jin Goo on the set of Hotel Del Luna
Source
We should have seen it coming though, since Kim Soo Hyun is friends with the main leads of Hotel Del Luna. Their reunion was pretty high-profile, with both IU and Yeo Jin Goo posting pictures of it on Instagram.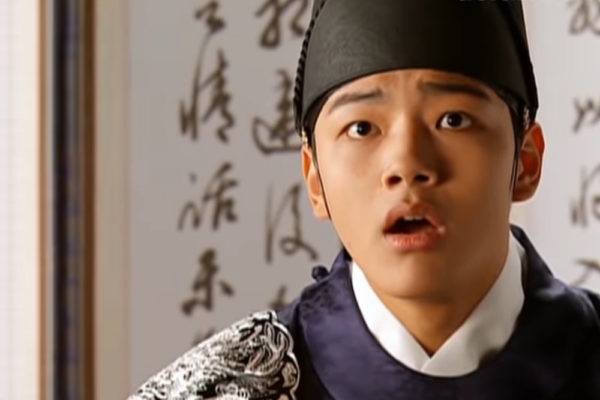 Yeo Jin Goo in Moon Embracing the Sun (2012)
Source
While we all know about IU and Kim Soo Hyun's long-time friendship, most of us may have forgotten about Yeo Jin Goo acting as the younger Kim Soo Hyun in Moon Embracing the Sun (2012). It seems like they've stayed on good terms for the past 7 years, and hopefully, continue to do so.
10. Has an adorable friendship with F.T. Island's Lee Hong Ki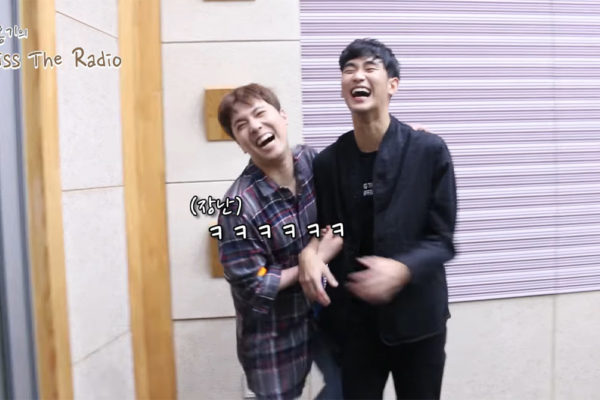 Lee Hong Ki and Kim Soo Hyun
Source
Lee Hong Ki, the main vocalist of Korea's beloved rock band F.T. Island, is another of Kim Soo Hyun's close friends. In a variety show called "Please Take Care Of My Refrigerator", Lee Hong Ki mentioned that the actor visits his house often and added, "My mother laughs like I've never seen before when Kim Soo Hyun comes over. Even food that I've never seen on the table before appears."
Also read:
20 Lee Min Ho Facts Including His Ex-Girlfriends, Dramas & The King: Eternal Monarch Production News
11. Was supposed to be in Boys Over Flowers
At the time it was being produced, Kim Soo Hyun was supposed to star in Boys Over Flowers and play 2 different minor characters.
The actor was already cast and attended the script reading session prior to filming. However, it seemed that the director did not like his interpretation of the character and he was eventually replaced by actor Jung Eui Chul.
12. Started acting because he was shy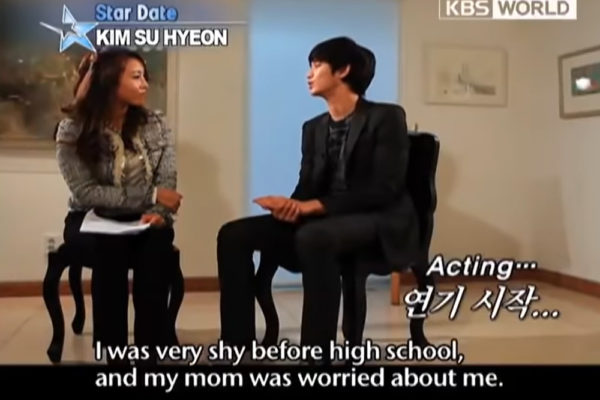 Source
As he was very shy before high school, his mother gave him 2 options⁠—speech or acting classes. The star related, "She (his mother) asked if I wanted to try acting…My ears perked up at that." His interest in acting soon blossomed into a passion, and he hasn't stopped since.
13. Rose to fame with Moon Embracing the Sun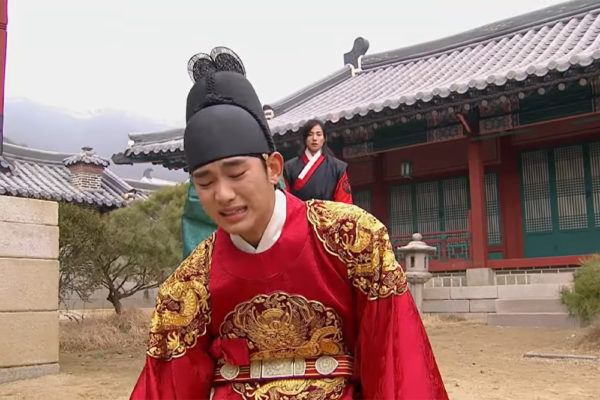 Moon Embracing the Sun (2012)
Source
Moon Embracing the Sun (2012) was a K-drama that rocked the nation. Its ratings hit a skyrocketing 47%, and won the title Best Drama during the Baeksang Arts Awards.
While some may claim that Kim Soo Hyun's breakout role was in Dream High, Moon Embracing the Sun was the drama that solidified his status in the acting industry. In the thrilling period drama, Kim Soo Hyun acted as a crown prince fighting to keep his life, throne and the woman he loves. 
14. Achieved international acclaim with My Love from the Star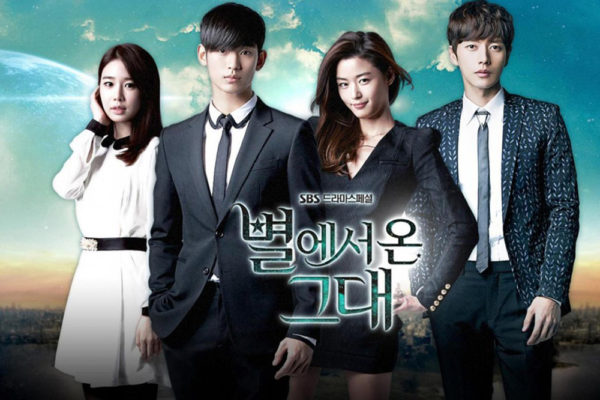 My Love from the Star (2013)
Source
In My Love from the Star, Kim Soo Hyun plays an alien who has been living on planet Earth for 400 years after he landed here during the Joseon Dynasty. 
The love story between the wise alien and an ignorant human (played by Jun Ji Hyun) transcended borders and achieved international recognition, including in China. It was one of the most viewed shows on the Chinese video platform iQiyi when it was airing, and was sold at US$35,000 per episode.
15. Broke the record for having the most endorsements 
In 2012, Kim Soo Hyun was the face of 17 products at the same time. He endorsed everything from restaurants to beer, electronic devices and apparel after starring in Moon Embracing the Sun.
After the success of My Love from the Star, he went on to break records with 35 endorsement deals from 2013 to early 2014.
16. Trained himself to use his non-dominant hand 
The actor holding chopsticks with his right hand in My Love From The Star
Source
A leftie in real life, Kim Soo Hyun has been filmed using his right hand to hold chopsticks in in Father's House (2009) and My Love from the Star. 
In Father's House, Kim Soo Hyun chose to use his non-dominant hand because the child actor playing his role had used his right hand to eat when he appeared on the show. At that time, the Hallyu star struggled with picking up food with his right hand, but was able to pull it off perfectly in My Love from the Star.
17. Worked with his director cousin for a movie
The actor comes from a family of talented individuals. His cousin, Lee Sa Rang, is a film director, and they worked together as a director-actor pair in the movie Real.
As of now, there are talks about Kim Soo Hyun leaving his long-time agency, KeyEast Entertainment, to join Lee Sa Rang in setting up a one-man agency.
18. Is passionate about acting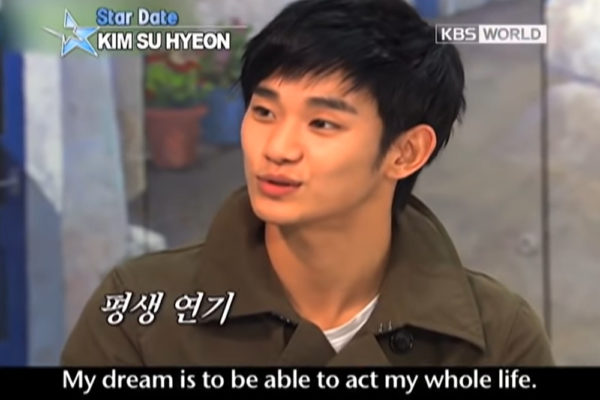 Source
The dedicated actor relates that he wants to spend his last days acting, and that he doesn't want to disappear from the stage. When he was discharged from the military, he also remarked, "I can't wait to get back to acting." 
His fans can rest assured that they will continue to see their idol on-screen for a long time to come.
19. Has teased us with several cameos since his release from the army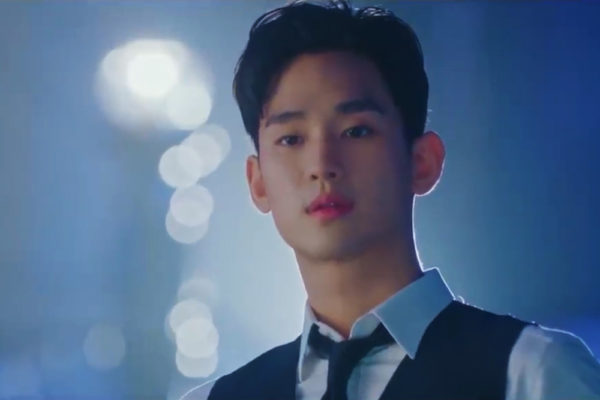 The actor making a cameo in Hotel Del Luna
Source
Since his military discharge in July 2019, Kim Soo Hyun has teased us with a cameo in Hotel Del Luna. He played the new CEO of Hotel Del Luna, which is renamed Hotel Blue Moon when Kim Soo Hyun takes over.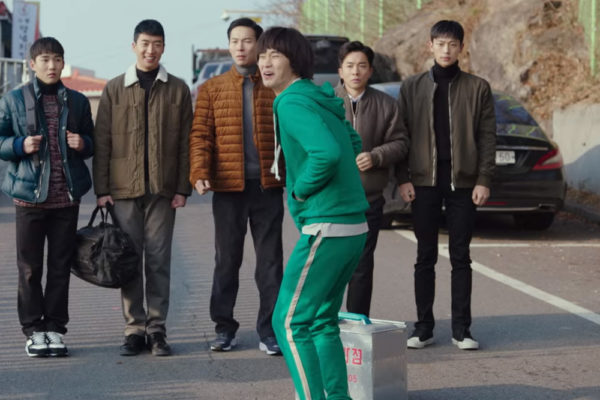 The actor making a cameo in Crash Landing On You
Source
He also appeared in the hit drama Crash Landing On You, referencing his character Dong Gu from the movie, Secretly, Greatly (2013).
20. Will star in upcoming drama: It's Okay to Not Be Okay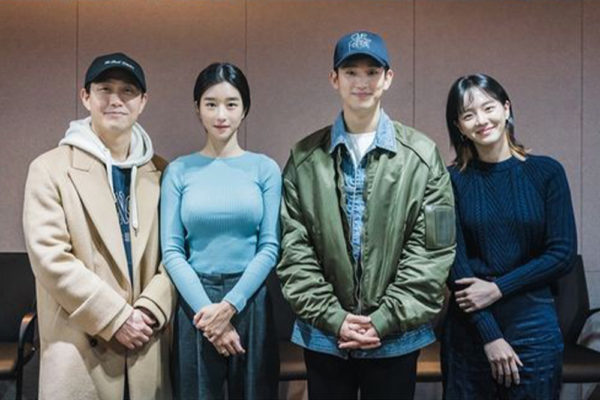 Kim Soo Hyun with the cast of It's Okay to Not Be Okay
Source
The actor is set to star in an upcoming K-drama, It's Okay to Not Be Okay. After 5 years away from the small screen, Kim Soo Hyun will play Moon Gang Tae, a caretaker working at a psychiatric ward.
The story will follow Moon Gang Tae and Go Moon Young (played by Seo Ye Ji), as they heal each other's emotional and psychological wounds, and find themselves in a budding romance.
Kim Soo Hyun Fans Will Wait No More
Kim Soo Hyun fans will no longer have to wait aimlessly for the actor's next appearance as his new K-drama is set to premiere in June 2020 on Netflix.
Also read:
20 Park Seo Joon Facts Including His Famous Friends, Love Life & Upcoming Works For Fans Of The Itaewon Class Hunk
Cover image: Source, source, source