Kingdom On Netflix  
Warning: spoilers ahead from seasons 1 and 2 of Kingdom on Netflix
The first thing that struck me as I was watching Kingdom on Netflix was the gore. The second, how much of a parallel there seemed to be between 15th-century Korea as depicted in Kingdom and our world today.
Kingdom tells the story about a crown prince, Lee Chang (Ju Ji Hoon), and his encounter with a plague that turns humans into zombie-like creatures. While the COVID-19 pandemic is no zombie apocalypse, there's no denying that some characteristics of our present-day circumstances are unwittingly reflected in the show. 
Here are some striking similarities between Kingdom and the current COVID-19 crisis, and lessons we can learn from the K-drama.
One disease brings the whole world to a standstill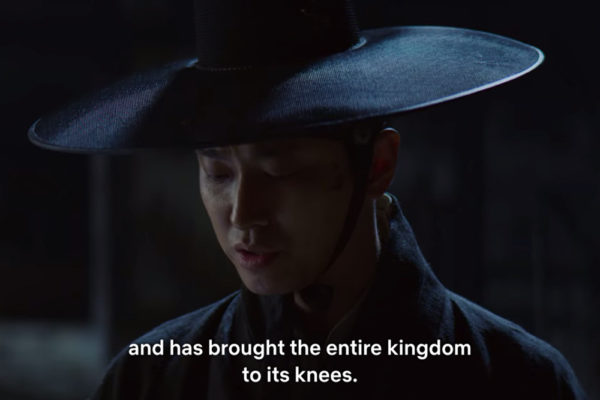 In Kingdom, physician Seo Bi (Bae Doo Na) presents a tray of worms to Crown Prince Lee Chang, informing him that those worms are the root of the plague. The crown prince stares in disbelief at the tiny insects as he blames them for the downfall of his kingdom.
Likewise today, one virus has brought the world to a standstill. COVID-19 has brought about economic slowdowns, travel bans and quarantine measures that halt all daily activities.
Social distancing measures are in place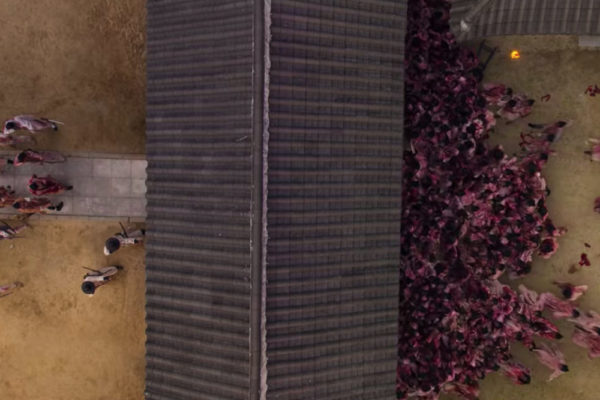 Physical separation is a recurring method used in Kingdom to keep the disease from spreading. Gates to the cities are shut. Sometimes, weapons are lined up along the edges of the rooftops to keep the zombies out. 
As I sat on the sofa at home watching the show, I was shocked at how much it reminded of the situation we are in, with work-from-home (WFH), home-based learning (HBL) and extended Circuit Breaker measures upon us.  
Hoarding to conquer primal fears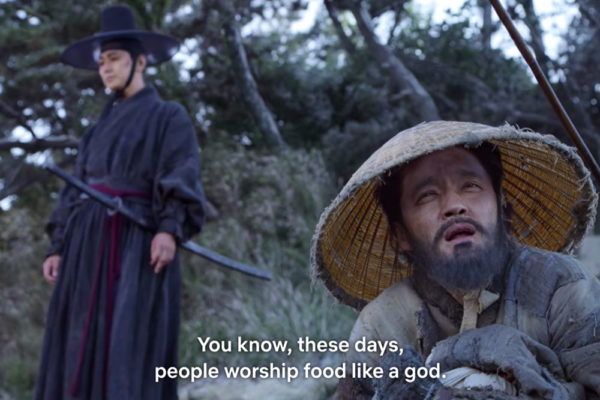 In a clichéd man-who-has-abandoned-society-speaks-words-of-wisdom scene, a man dressed like a hobo speaks to the Crown Prince. This line in particular resonated with me: "People worship food like a god."
In Kingdom, people go to the extent of stealing food and daily necessities. Modern-day folks wipe the shelves of grocery stores clean, in fear of not having enough food… and toilet paper.  
We claim to behave in a more civilised manner today, taking pride in our "evolved" state. However, our primal fears kick in all the same.
Where the privileged exist, so do the underprivileged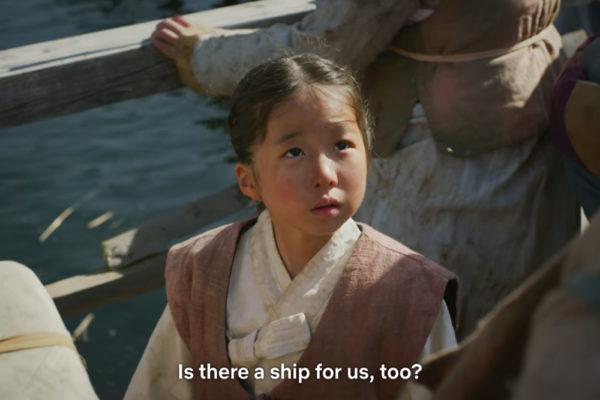 The little kid in this scene from Kingdom season 1 tugged at my heartstrings when she naively asked if there was a ship for her and her fellow villagers too. Prior to her question, the rich and prestigious had sailed off in a massive ship, leaving the low-SES people behind to fend for themselves.
In an essay published on Academia.sg, In This Zombie Apocalypse, Your Homework is Due at 5pm, Associate Professor Teo You Yenn sheds light on the ways that class and gender struggles will emerge during this period: 
"Children's and adults' lives and wellbeing are intertwined. With social structures receding and the private sphere literally holding everyone in, the inequalities that we know exist will become more palpable and consequential than ever."
If you're reading this article, it's likely you're a Millennial or Gen Z with ready access to the Internet. Like me, you're probably not living in extreme fear or paranoia. 
But Kingdom has reminded me that there are people out there who are much more susceptible to the virus, and have to battle the creeping threat of getting infected, day in and day out. Like the migrant workers staying in cramped dormitories, or the elderly living in old folks' homes, with hardly any choice but to accept their living conditions…. which brings me to my next point.  
Don't leave anyone behind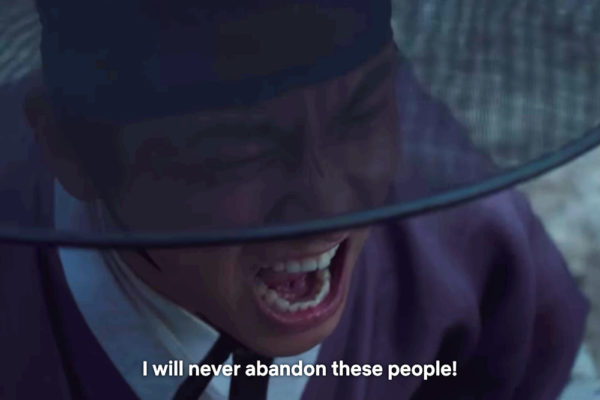 Privilege comes in many forms. A large majority of us in Singapore view the COVID-19 situation through a pair of rose-tinted glasses. We complain about being bored while simultaneously watching Crash Landing On You or playing Animal Crossing. Our biggest concern is not having access to bubble tea for the next few weeks or so. 
Take a minute or two to think about how you can help others in need in order to support the fight against the virus. If you have the means to give back this COVID-19 season, you can opt to do so. If not, help out in other ways, such as asking an elderly neighbour if they need help with getting any supplies as you embark on your next grocery run.  
As crown prince Lee Chang resolves, we should "never abandon these people".
Also read:
9 Itaewon Class Life Lessons Including How To Survive Tough Times & Deal With Unrequited Love
Stay level-headed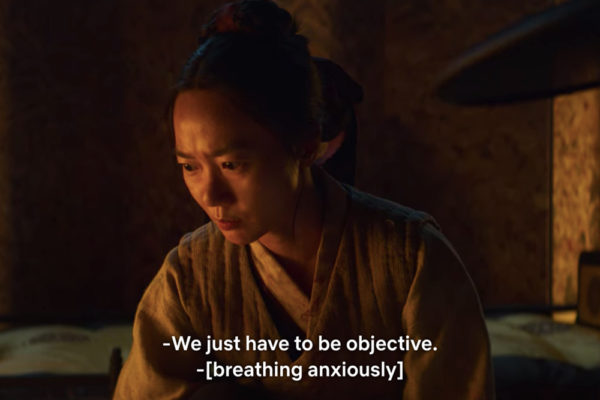 Between the blurred lines of work and rest, we are all struggling to find a "new normal". The changes in work and school arrangements come with the risk of slipping into a realm of constant anxiety.
At the same time, we are bombarded with YouTube videos and Instagram Stories showing us how to stay productive and remain at the top of our game. Feeding off such content may put pressure on us subconsciously.
With villagers and government officials alike panicking around her, physician Seo Bi in Kingdom opines, "We just have to be objective." If you're experiencing anxiety or pressure, take Seo Bi's words with a pinch of salt, and try to remain level-headed while thinking of the bigger picture.
However, it is also important not to discount your thoughts and feelings. The sort of tedium we are currently going through can take a toll on everyone's mental health. For those who are struggling, there are resources and services available for free, and at reduced or pay-what-you-can rates.
Take all precautions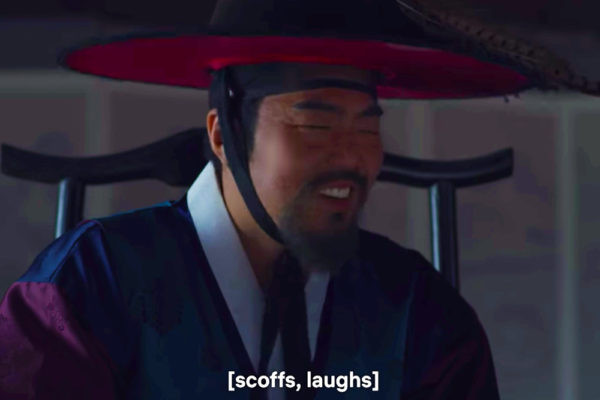 One of the most exasperating moments for me while watching Kingdom was when Magistrate Cho Beom Pal (Jeon Seok Ho) scoffs and disregards the warnings about the zombies.
If he had listened to the warning and took steps immediately, the zombie infestation would never have occurred. 
Moral of the story: take all precautions.
It won't hurt to follow governmental precautions during this peak COVID-19 period. Listen to authorised sources and do your part.
Keep an open mind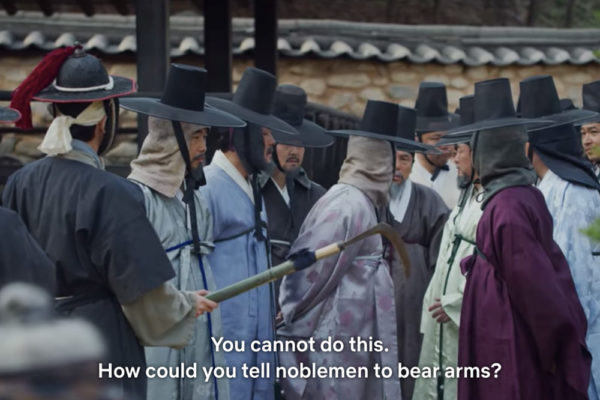 It was disappointing to see the educated not rising up to the occasion in Kingdom. In one scene, they grudgingly remark, "How could you tell noblemen to bear arms?"
However, it was not unexpected. The noblemen had a fixed idea of what their roles were. They were accustomed to their daily routine of studying and having intellectual conversations.
When the disease started posing an imminent threat to the nation, they were forced to step up, something they were not used to.
As with everything else in life, we need to be flexible to changes. Many of us might be comfortable with the roles we've assumed at home. But with unprecedented arrangements in place, it's time for everyone to contribute more to the household.
As Associate Professor Teo You Yenn writes in her Academia.sg article:
"We have to start assigning value to housework and care—what feminist scholars have long referred to as social reproduction—recognising it as crucial labour for society. It is, moreover and rather uniquely, labour that when lopsided is deeply burdensome, but when shared enhances everyone's lives."
Kingdom On Netflix Parallels Our Reality With COVID-19
Kingdom on Netflix is a startling reflection of our reality with the current COVID-19 situation. Watch it not just for the entertainment value, but for the lessons we can take away from it too.
Also read:
7 Crash Landing On You Things Even Hardcore Fans Might Have Missed Including Cameos, Crossovers & North Korea Facts
All images courtesy of Netflix.
Cover image: Source