Crash Landing On You Is The K-Drama We Didn't Know We Needed 
Warning: spoilers ahead
There is no doubt Crash Landing On You (CLOY) has raised the bar for all K-drama fans and non-fans alike. Providing us with the perfect mixture of laughter, tears and thrill, this hit drama certainly deserves its time in the spotlight. 
If you've already watched the series on Netflix and are suffering from withdrawal symptoms, check out this list and see if you missed out on some of these K-drama references and North Korean facts!
1. References to Memories of the Alhambra in Crash Landing On You
Hints to a different Hyun Bin show can be found when his character, Captain Ri Jeong Hyeok, gets addicted to a computer game. 
Listen closely and you can hear Recuerdos de la Alhambra—a song featured in the soundtrack of another Hyun Bin drama, Memories of the Alhambra (2018)—in the background. 
Source
Another Easter egg scene is when Comrade Geum Eun Dong waits outside the train station for his game competitor 'Tomato Cultivator', aka Captain Ri, to meet up and fight after their online battle, to no avail. 
Source
This could also be interpreted as a reference to Memories of the Alhambra, when Hyun Bin's character gets stood up at the train station. 
2. Kim Soo Hyun makes a cameo secretly and greatly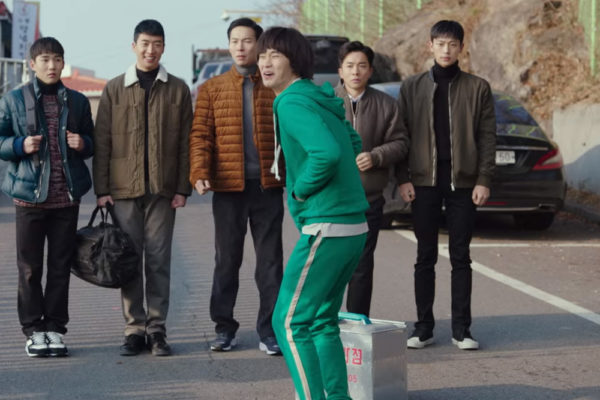 Kim Soo Hyun in Crash Landing on You
Source
Fans of Kim Soo Hyun, rejoice! Since his recent military discharge last year, the Hallyu star has only been seen briefly on Hotel del Luna. This time, he appears as a cameo in CLOY, dressed in his oh-so-familiar green get-up.
Kim Soo Hyun in Secretly, Greatly
Source
The foolish giggle, helmet hairstyle and his name 'Dong Gu', mentioned during his cameo in CLOY, explicitly point to his character in Secretly, Greatly. 
3. Comrade Kim Ju Meok loves Stairway to Heaven
Source
We all know Kim Ju Meok's love for the drama, Stairway to Heaven, transcends the 38th parallel.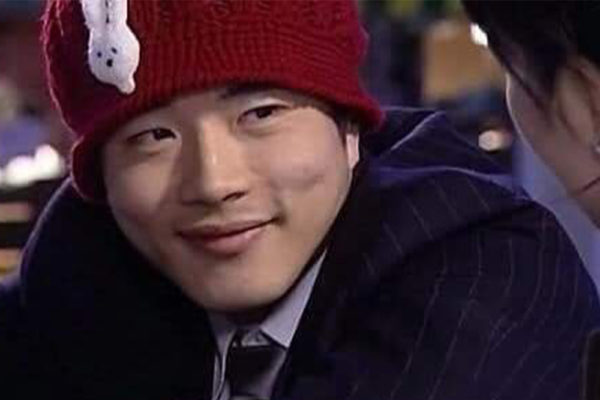 Source
What you may not know is that the beanie Ju Meok wears is a replica of the one that actually appeared in Stairway to Heaven. Actor Kwon Sang Woo, the star of Stairway to Heaven, wears the same red beanie in his drama. Even the bunny detail is on point.
Source
Ju Meok even pulls down his beanie the same way actor Kwon Sang Woo did in his past work, Sad Love Story. 
4. Parasites exist everywhere, even in CLOY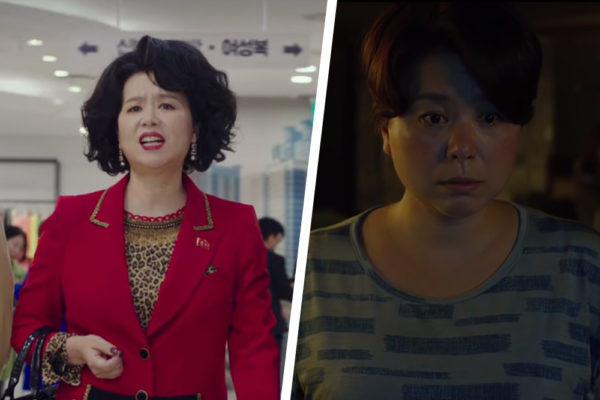 Source, source
You're sure to get goosebumps upon realising that the rich ajumma in CLOY is the same person who played Mrs Kim, the scheming housekeeper in Oscar-winning movie Parasite. Actress Jang Hye Jin portrayed the 2 characters, from opposite ends of the rich-poor divide, amazingly.
Source, source
Her brother in CLOY is a high-ranking official played by actor Park Myung Hoon. He too starred in Parasite—as the creepy man who lives in the basement of the Parks' flashy mansion. It's all in the eyes, to be honest.
Also read: 
Oscar-Winning Movie Parasite Could Very Well Have Been A Singaporean Tale On Class Struggle 
5. Street casting is how you get your oppas
Source
Street casting is a common practice done by Korean entertainment companies. Agents roam the streets hunting for good-looking individuals, and pass them name cards when asking them  to audition for the company. 
The drama parodies this when handsome North Korean soldier Park Kwang Beom receives name cards from what we know as the Big 3 K-Pop companies: SM Entertainment, YG Entertainment and JYP Entertainment. In the drama, they appear as SN, YJ and JYB instead.
6. Filming in Switzerland and Mongolia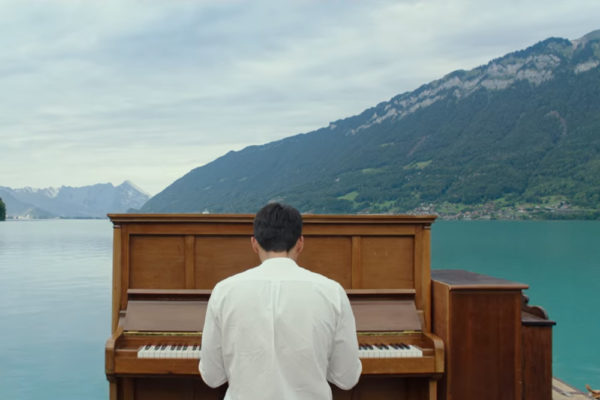 Source
One of the stars in Crash Landing On You is not a cast member but the stunning scenery. Switzerland is a constant backdrop for many key scenes, including places like Lake Brienz, where Captain Ri plays his piano for the last time before going back to the North.
Source
However, you may not have realised that one of the most iconic segments was actually shot in Ulaanbaatar, Mongolia. In a heart-warming scene, Captain Ri made all our hearts melt when he lovingly takes care of Yoon Se Ri after the train they're travelling on breaks down. The train station that they arrive at later on, depicted in the drama as Pyongyang station, was also filmed in the same city.
7. North Korean defectors were consulted in the making of this series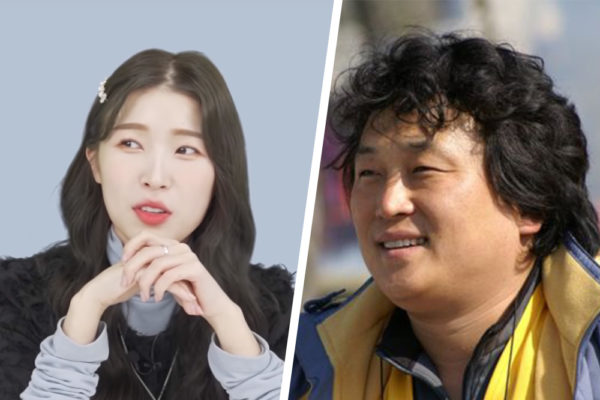 Source, source
We don't expect K-dramas to be a 100% accurate depiction of real life, in fact, we all know that much of what we usually see on screen is romanticised. Surprisingly though, the team behind CLOY took the extra mile to fact check with North Korean defectors Kang Na Ra and Kwak Moon Wan about the North Korean lifestyle.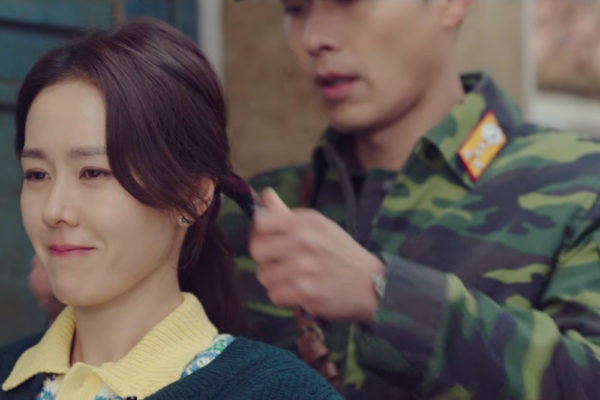 Source
Defector Kang Na Ra confirmed that women in the North always present themselves with their hair tied up. Wearing your hair down gets you judgemental looks and comments. That's why Captain Ri affectionately ties up Yoon Se Ri's hair in a memorable scene. 
Source
North Koreans living in rural areas do not own refrigerators. Instead, they store their food supplies in a cave-like structure underneath the ground. A spot-on depiction by the series!
Source
The nouveau riche, however, do possess refrigerators at home. Mentioned by both Kang Na Ra and film advisor Kwak Moon Wan, refrigerators are only used to store books and clothes. That's because of the frequent power outages in North Korea, so food can't be stored inside, or else they would go bad.
Crash Landing On You Will Remain In Our Hearts 
For those suffering from post-CLOY depression, I feel you. From the super cute soldier squad to the main leads, we've all become attached to them unconditionally. Hopefully, reading this has filled the CLOY-shaped hole in your heart for now. 
Also read:
Cover image: Netflix, VisionPic.net/Pexels