Itaewon Class Life Lessons
Warning: Itaewon Class spoilers ahead!
Hot on the heels of Crash Landing On You on Netflix came Itaewon Class, the drama that got us all cheering for DanBam and the motley crew of people who work at the pub in Itaewon. The show follows the lead, Park Sae Ro Yi, played by actor Park Seo Joon, and his 15-year revenge plan on the man who ruined his life. 
Rather than just a tale of revenge, Itaewon Class is a story about resilience and fighting back. Here are 9 life lessons we can take away from this K-drama.
1. Be brave enough to see people for who they truly are
Even if it's easy to point fingers at someone else, don't. Park Sae Ro Yi is a man who chooses to see people for who they really are, regardless of their ethnicity or orientation.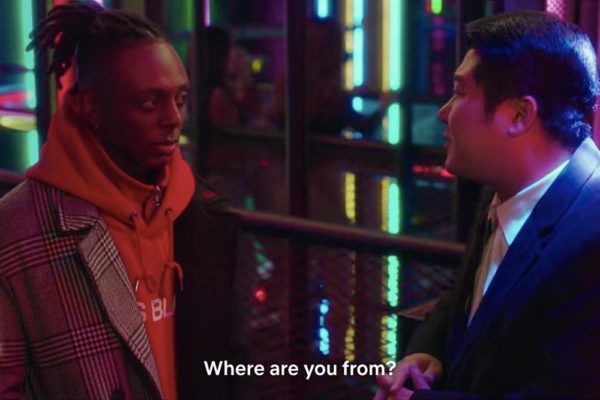 We all pumped our fists in the air when Park Sae Ro Yi stood up for Kim To Ni by decorating the walls of a club with phrases such as "You racist" and "You humiliate Korea". The black waiter (played by Chris Lyon) had been denied entry to the club the night before because of his skin colour.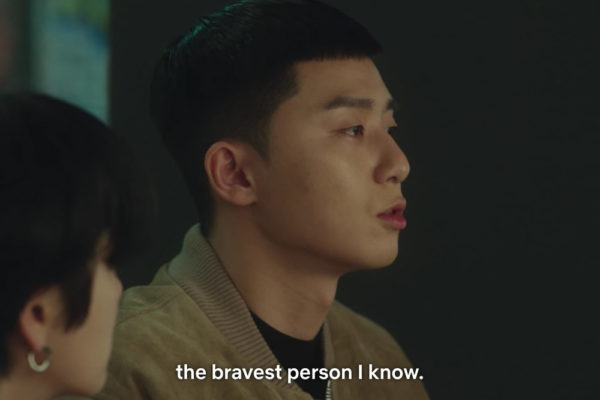 Ma Hyun Yi (played by Lee Joo Young), the chef of DanBam, was revealed as a transgender woman against her wishes. When everyone turned their backs on her, Park Sae Ro Yi was right by her side to assure her that she's a brave and pretty woman.
At the core, we are all humans, and it takes guts to stand apart from the crowd to see and defend people for who they truly are.
2. Don't walk alone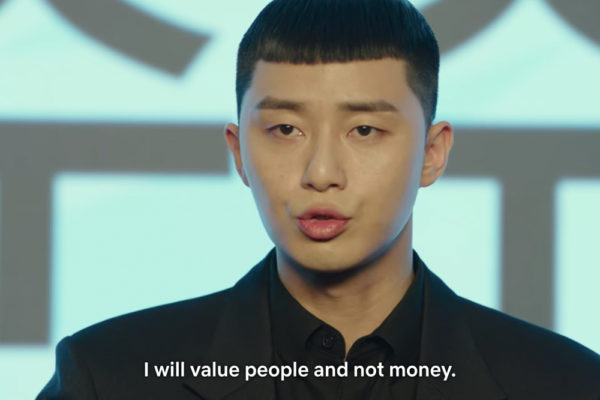 Park Sae Ro Yi never deserts people over a minor screw-up. Launching his restaurant with noob chef Ma Hyun Yi was not a good move for his business. But when Jo Yi Seo (DanBam's manager, played by Kim Da Mi) urges him to fire Ma Hyun Yi, he takes the opposite route, giving Ma Hyun Yi double her salary and telling her to work doubly  hard. 
Park Sae Ro Yi does the same with everyone on his squad. He believes in his staff and holds on to them despite the challenges, and ends up with a stronger team each time. If you want to go far, you need people who will walk alongside you, so don't just cut ties with your homies over minor issues.
3. Nothing good will come out of being the big bad wolf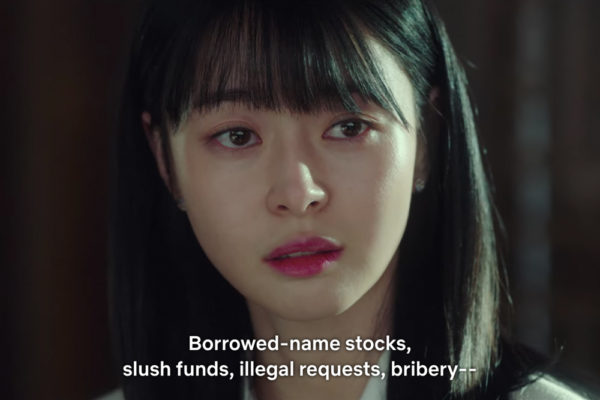 Jang Dae Hee, the CEO of a mega food company called Jangga, is an absolute monster. From unreasonably expelling Park Sae Ro Yi to planting fake investors in Park Sae Ro Yi's business, Jang Dae Hee claims to have everyone under his control. Lo and behold, all his underlings come back to give him a taste of his own medicine, eventually destroying him and his company.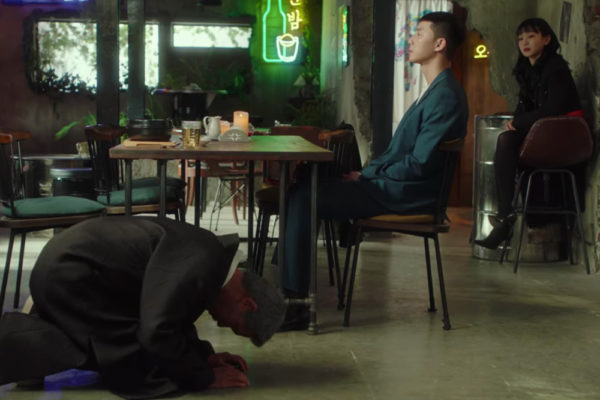 Jang Dae Hee, the man who was super obsessed with getting Park Sae Ro Yi to kneel before him, ends up kneeling before Park Sae Ro Yi to beg for help. Don't be the big bad wolf, or you'll end up paying for your deeds.
4. Always do your research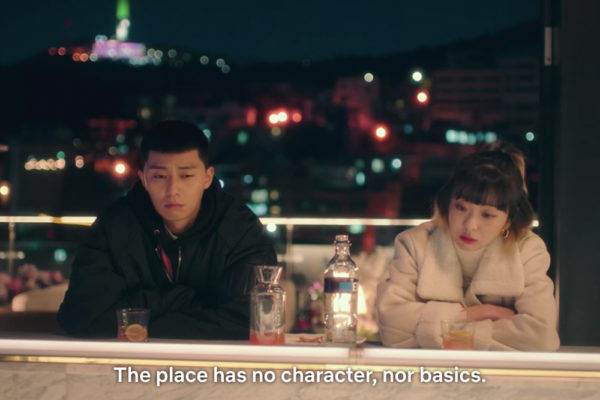 Park Sae Ro Yi was fortunate enough to meet Jo Yi Seo, an exceptionally talented teenager who helps him revamp and market DanBam. But you can't count on a similar stroke of luck if you want to embark on a business venture. Always do your research before starting a big project. Determination and nothing else will only get you so far.
Also read:
7 Crash Landing On You Things Even Hardcore Fans Might Have Missed Including Cameos, Crossovers & North Korea Facts
5. Find joy in the little things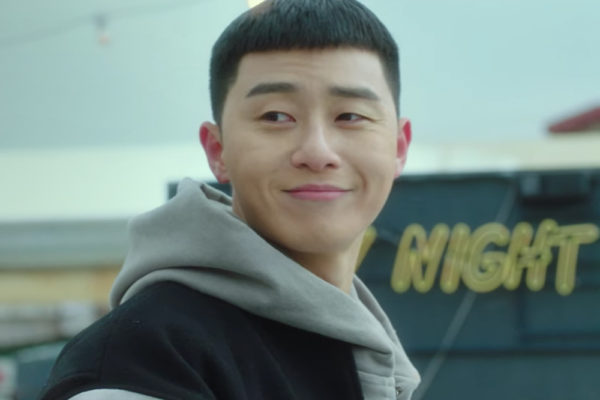 Even if you've only watched a few episodes of Itaewon Class, you would have found Park Sae Ro Yi's life to be tremendously difficult and exhausting. Yet, Park Sae Ro Yi gets by with an optimistic outlook, saying, "Some days were tough, and some days were sad, but something fun always came along every once in a while." 
Stay optimistic during tough times and find joy in the little things each day, so that when "something fun" comes along, you'll be able to spot it and savour the moment.
6. Love is not a give-and-take situation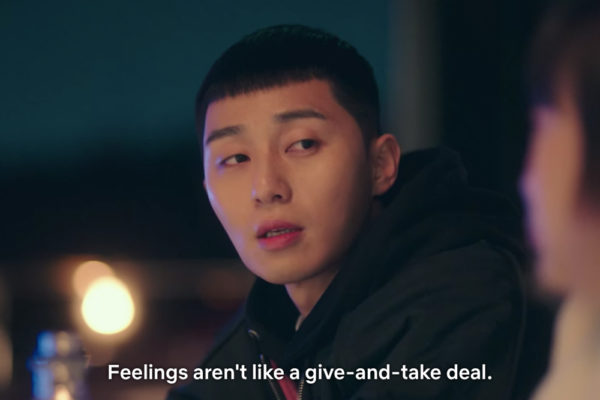 Like any K-drama worth its salt, Itaewon Class also has its fair share of romance. Park Sae Ro Yi imparts much-needed nuggets of wisdom again when he mentions that he doesn't expect his crush to reciprocate his feelings.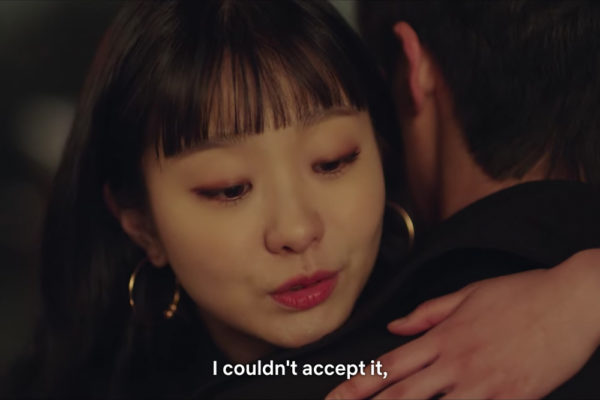 In a heartbreaking scene, Jang Geun Soo, the second son of Jang Dae Hee, is rejected by Jo Yi Seo in spite of all he has done for her. She appreciates his feelings, but is unable to reciprocate them.
As Park Sae Ro Yi says, love is not a give-and-take deal. Loving someone doesn't guarantee the fact that they will love you back; you can only hope for them to feel the same.
7. Don't take another person's love for granted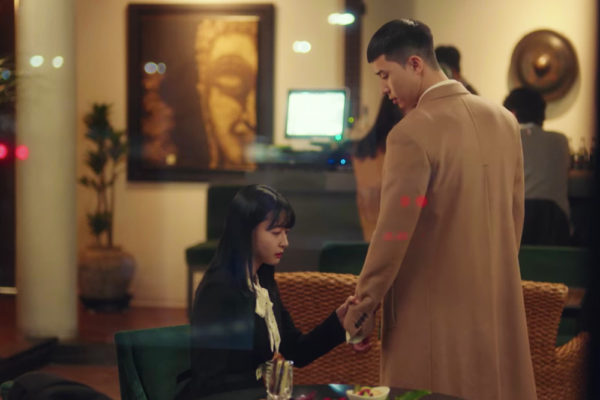 Park Sae Ro Yi has had a crush on Oh Soo Ah for the longest time. And even though she didn't support him through his many trials and tribulations, Oh Soo Ah expects his unconditional love. Once Park Sae Ro Yi moves on, she clings onto him saying, "You of all people should still like me."
Don't take someone else's love for granted. If you want someone else to keep loving you, the least you can do is to love them back.
8. It's never too late to press the restart button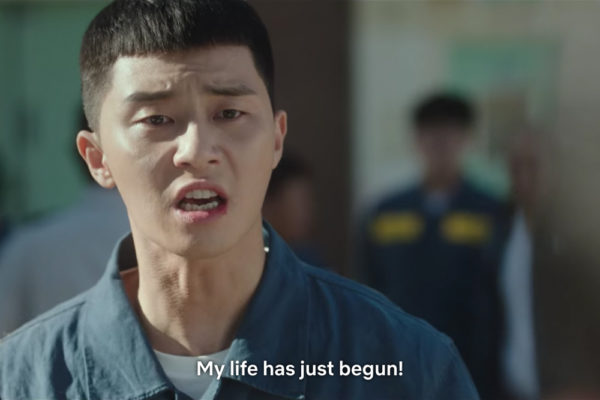 Park Sae Ro Yi was expelled from school and landed in jail with zero career prospects ahead. Yet, he pushes on with the dream of starting afresh once he is out of jail, and eventually succeeds as the CEO of his own company, Itaewon Class. Better late than never.
9. Keep going and things will get better
Park Sae Ro Yi is the epitome of resilience. An unjust expulsion, the death of his father, going into prison, and having to do hard labour for years after his release are just some of the things Park Sae Ro Yi had to endure. Life can be a daunting mess, but Park Sae Ro Yi's story of perseverance is one we can gain strength from.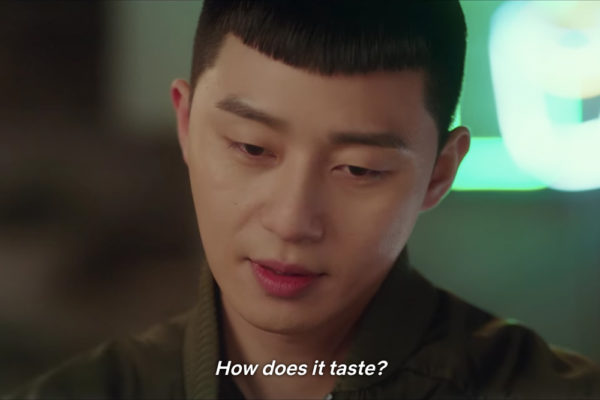 The final montage of the K-drama features a close-up of Park Sae Ro Yi, who is being asked the question, "How does it (the alcohol) taste?" It's a throwback to the first episode, when Park Sae Ro Yi's father remarks that alcohol tastes sweet only if you've had an impressive day.
Now the CEO of Itaewon Class with a hot chick as his girlfriend, we don't need an answer from him to know for ourselves that the alcohol tastes sweet. Life gets better if you keep going, just like it did for Park Sae Ro Yi.
Itaewon Class Is The Inspiring Story We All Need
Tough times are upon us and if you need a push to keep going, Itaewon Class and Park Sae Ro Yi's story might just be your next driving force.
Also read:
Oscar-Winning Movie Parasite Could Very Well Have Been A Singaporean Tale On Class Struggle 
All images are courtesy of Netflix.
Cover image: Source