Kipling x Anna Sui Active Collection
With our busy Singaporean schedules, it's important to stay active and healthy. But exercising doesn't mean that you can't look cute either.
Boost your motivation to work out by flexing the new Kipling x Anna Sui Active Collection at your next class, which introduces a wide variety of bold bags that will never go out of style.
The collection
All of the light purple bags in the collection are accented with a striking teal blue on the straps, electrifying your gym fit. Also, each bag comes attached with a cute gorilla keychain in teal as well.
From left: Abanu Bag, $179; Gabbie S Lilac, $215 
When you're out and about in Singapore's hot weather, travelling light is the way to go. 
Pack your hiking essentials in the Abanu Bag or the Gabbie S Lilac which functions as both a crossbody and a sling bag.
From left: Tatum Lilac, $249; Delia Mini Lilac, $215
But if travelling light is not an option, they have large backpacks too to throw in all the gym essentials you need.
The Tatum Lilac takes on the unique design of a drawstring bucket bag to give you a more sporty look. You can also consider the Delia Mini Lilac, which has a front mesh pocket to slide in your wallet for easy access.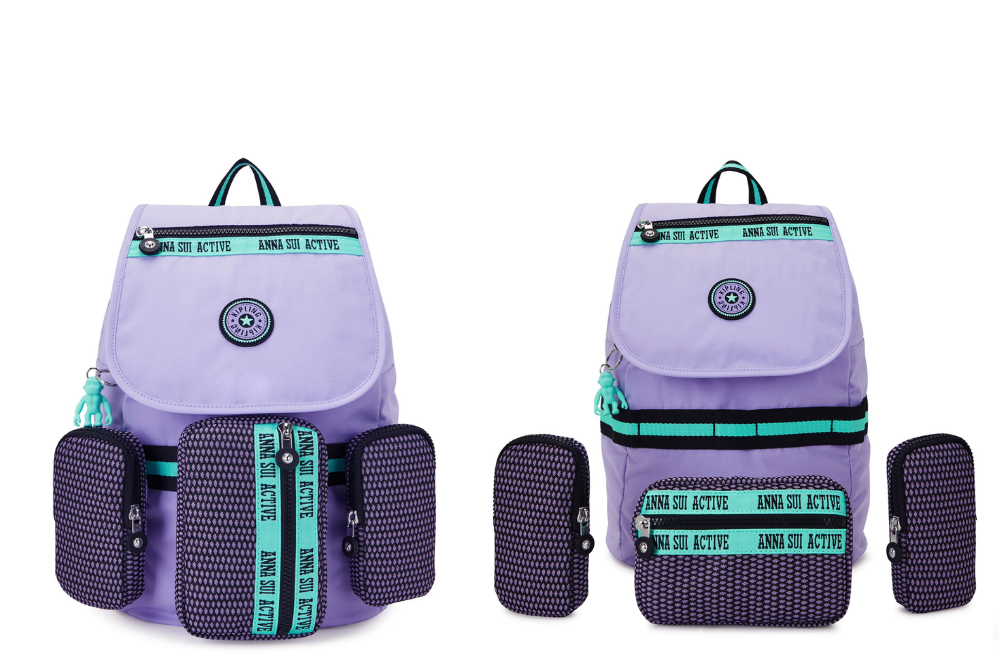 What really HIITs the spot about the Pocket City Pack Lilac is their detachable pouches. Pack your makeup products in one pouch and remove it easily from the main bag when you need to freshen up after your pilates class.
This bag retails for $265.
If you are more into tote bags like me, you can consider the Art M Lilac which has a special strap to attach it to your luggage. Super useful for future trips overseas when you need an extra hand to hold all the shopping bags you have.
The Art M Lilac bag retails for $249.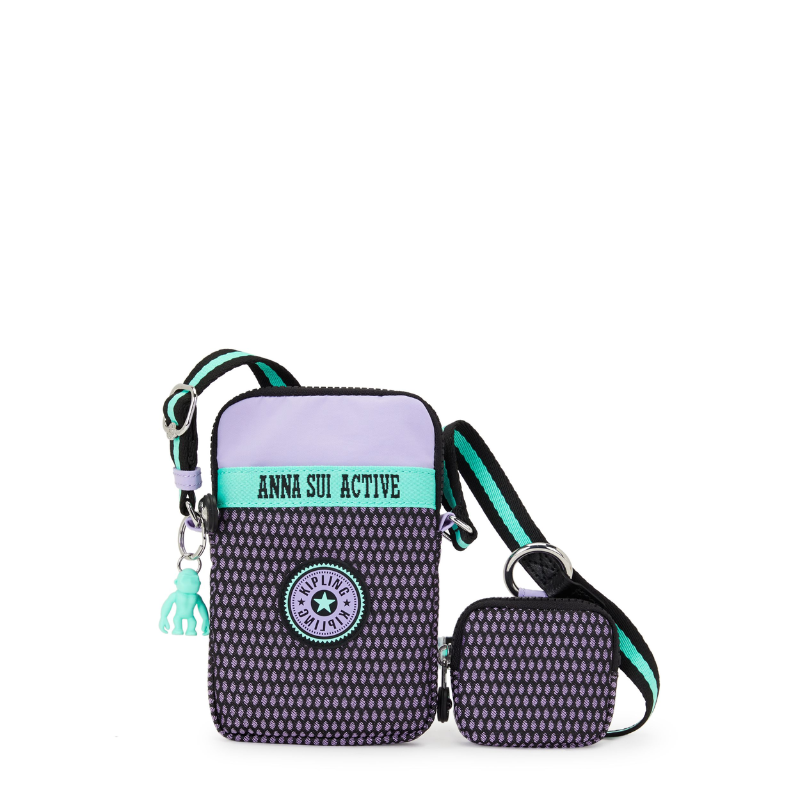 Whether it's running errands or going for a walk in the park, this Tally Lilac sling bag is great to store small items. Keep your Airpods, loose change or some sweets into the extra pouch on the side. 
The bag retails for $145.
Stay Fit For The Summer With The New Kipling x Anna Sui Active Collection
The next time you want to look matching together with your gym girlfriends, the Kipling x Anna Sui Active collection has many chic versatile bags suitable for any activities. 
You can purchase the collection at their Kipling boutiques and selected department stores from 24 March 2023 onwards. It will also be available on their Lazada official store.
Alternatively, you can contact their concierge shopping service via WhatsApp (+65 8928 0706). 
All images courtesy of Kipling.
Also read:
On Is A New Pop-Up Store In Orchard With Lightweight Sneakers & Athleisure Apparel