Sanrio x ANNA SUI Collection
7-Eleven Taiwan is all about the Sanrio life and we're loving it. Earlier this year, the store introduced Hello Kitty buns that ooze out chocolate pearls. For its latest launch, Sanrio and fashion brand ANNA SUI have teamed up to create over 30 fashion and lifestyle items. Featuring Hello Kitty, My Melody and Little Twin Stars, this is a collaboration that will have  Sanrio fans hopping out of their seats.
Fashion and accessories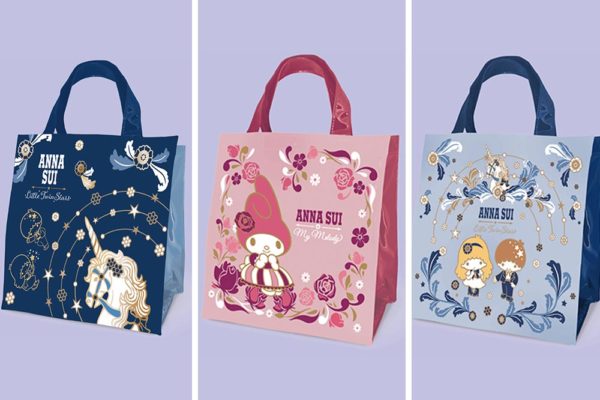 There are 6 tote bags in this collection, with each bag featuring a Sanrio character. Signature ANNA SUI elements like roses and unicorns come together perfectly with the beloved Sanrio characters in these designs. In the dark blue version of the Little Twin Stars bag (left), for example, ANNA SUI's unicorn mascot seems to soar through a magical realm where Kiki and Lala are floating in space. 
The tote bags are all water repellent and spacious enough to store your barang when you're out on shopping.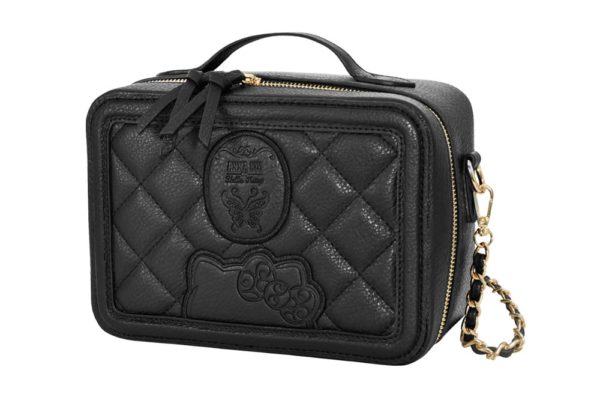 The other bag in this collection is a chic black purse, with Hello Kitty's head peeking out from the bottom. This purse is small enough to fit your wallet and lip gloss, with extra room for more personal belongings while you're out on a date. 
It also has a detachable shoulder strap so you can switch between slinging the bag across your body or on your shoulder.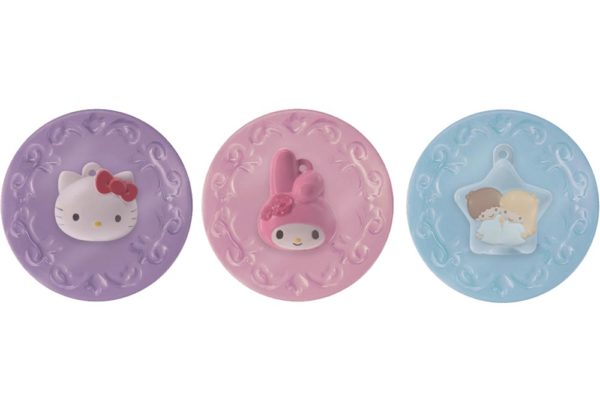 If you're looking to add a pop of colour to your Hello Kitty purse, these colourful keychains are the best match. There are 6 keychain designs in total. Three of these showcase the adorable Sanrio characters, while the other 3 are ANNA SUI's mascots of a unicorn, butterfly and rose.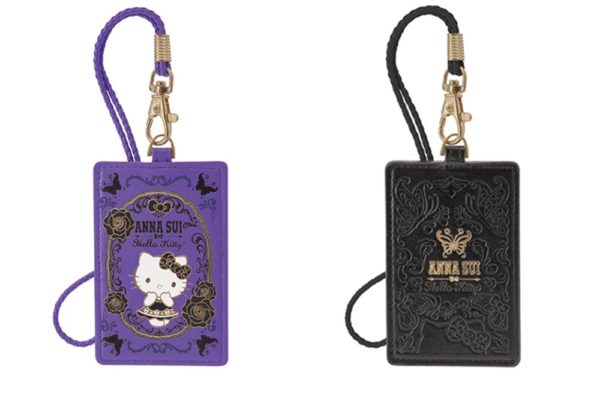 Save the hassle of frantically digging through your wallet to search for your ez-link card. With these detachable lanyards, tapping in and out of the MRT gantry will be a fuss-free affair.  
The lanyard comes in 2 different designs showcasing ANNA SUI's signature purple and black colours. The purple lanyard stars Hello Kitty in a kawaii dress, whereas the black lanyard has a more subtle pattern with the words "Hello Kitty" engraved on it.
Also read:
7-Eleven Taiwan Has Hello Kitty Buns That Ooze Chocolate Plus Pearls For Foodies & Sanrio Fans
Lifestyle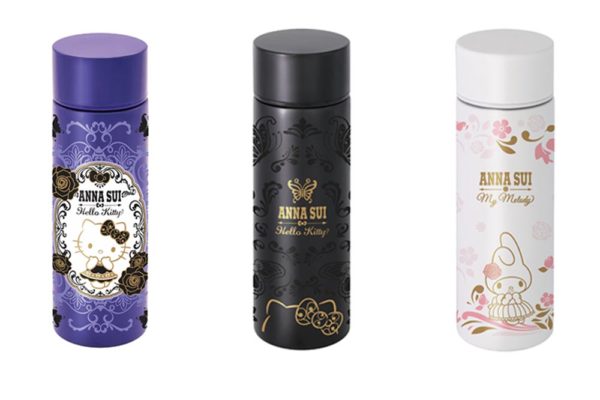 These stainless steel vacuum flasks will keep your water nice and cool to quench your thirst throughout the day. Two of the bottles feature Hello Kitty in a similar design and colour to the lanyards. The last bottle highlights the sweet white and pink tones of My Melody.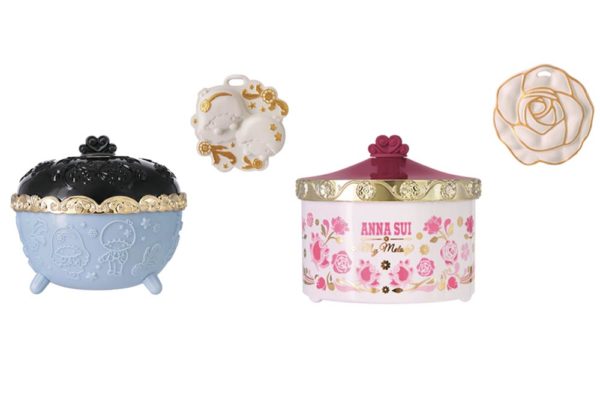 If you love making use of aromatherapy to unwind after a long day, the 6 stone diffuser holders in this collection are a collector's dream. The stones themselves come shaped like Sanrio characters and ANNA SUI mascots, along with a hole at the top so you can hang a ribbon through to display them. Spray the stones with your favourite essential oils while you kick back and relax.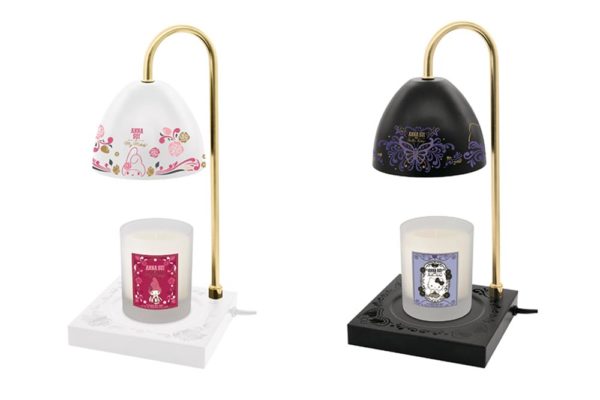 Alternatively, if you're more of a scented candle person, opt for these candle lamps. Candle lamps might just be a better alternative to candles, as they don't emit black smoke that can be harmful after long-term use.
Homeware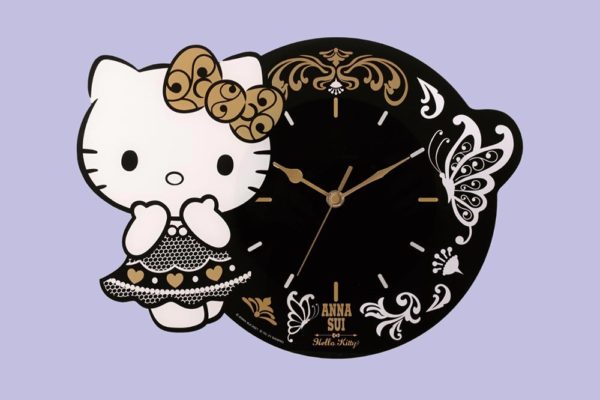 If you're big on home decor, you'll love this Hello Kitty clock. Adorned with flowers and butterflies, it almost seems as if Hello Kitty is here to tell you the time.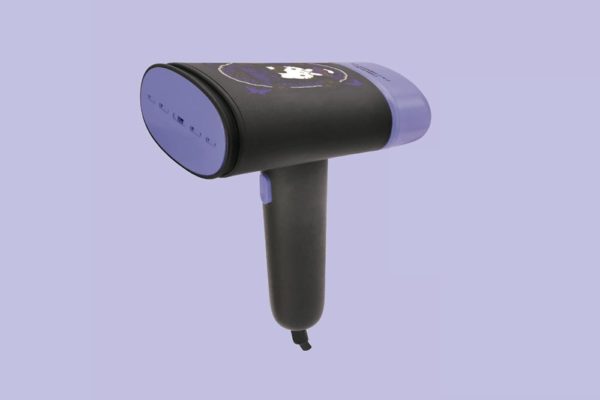 For those who would like to save some space by using a steamer instead of purchasing an iron, there's also a Hello Kitty steamer. Handheld steamers are convenient and light, keeping the wrinkles away from your clothes.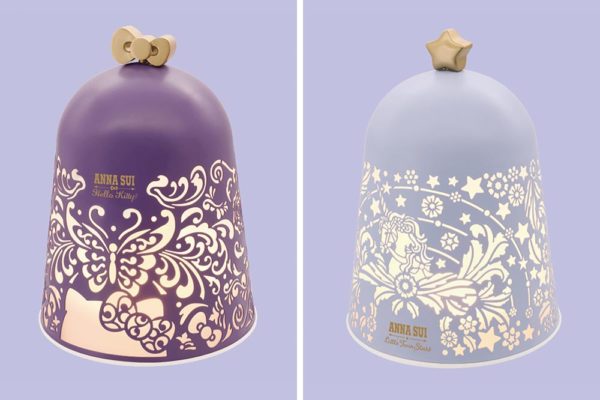 Ensure sweet dreams every night with these lovely night lights. The Hello Kitty night light (left) includes her signature ribbon on the top of the light. The Little Twin Stars design has a star instead to whisk you into space while you dream.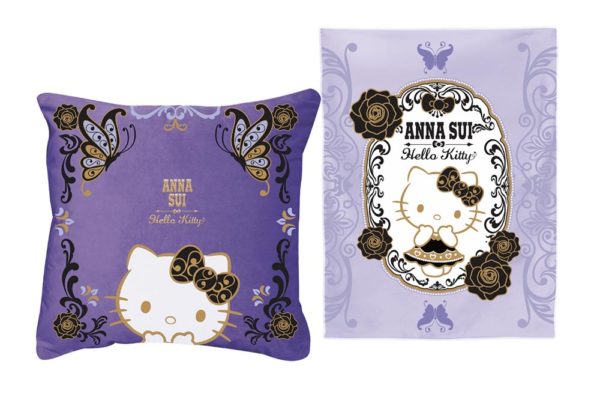 Tuck yourself into bed with the last items in this collection, a Hello Kitty-themed pillow and blanket. The embroidered pillow has a delicate texture, with deep purple colours that match the soft and comfy thermal blanket.
Zhng Your Fashion Style & Home Decor With The Sanrio x ANNA SUI Collection
Unfortunately, the Sanrio x ANNA SUI collection is only available for 7-Eleven Taiwan members, who will be able to redeem these through a point system. Keep watching this space for any updates in the event this collection reaches stores in Singapore. After all, 7-Eleven Singapore did bring us Sanrio glasses and Sanrio mooncakes in 2020.
In the meantime, don't miss out on MBS's Hello Kitty couple plushies here.
All images courtesy of 7-Eleven Taiwan
Also read:
These Hello Kitty x Marina Bay Sands Wedding Plushies Will Be Your New OTP