Kosé And Disney Collection
For those who enjoy shopping for Japanese beauty products from stores like Don Don Donki, Kosé's skincare line, SEKKISEI, may be a familiar name to you. Previously treating anime fans to a unique Demon Slayer collection, Kosé now has limited edition Disney products to raise awareness for environmental conservation.
The collection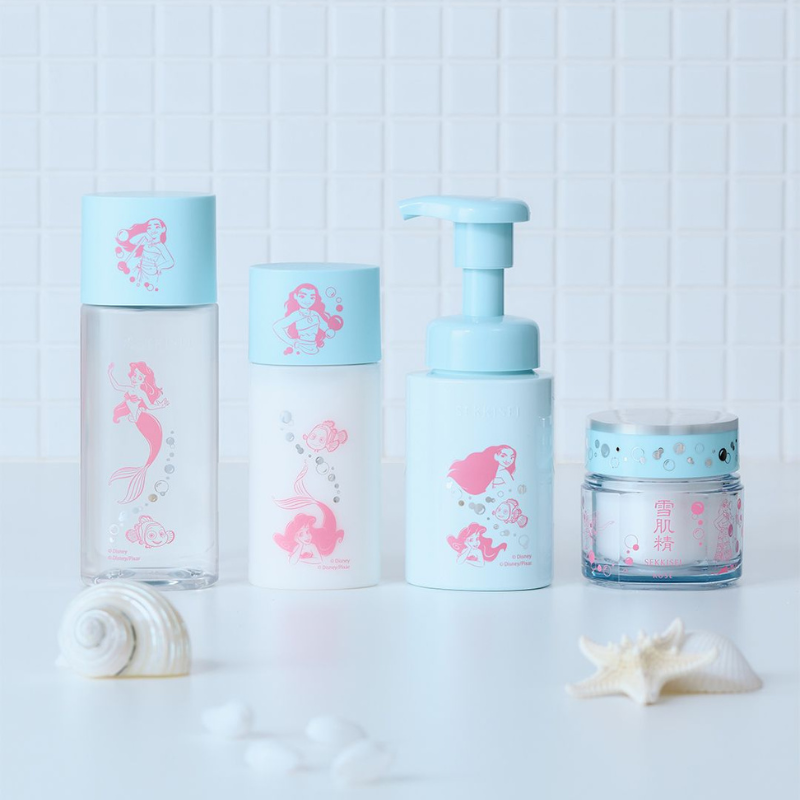 This new collection was launched in line with Kosé's "Ocean Project", a goal to conserve and protect coral reefs. It stars Disney films related to the sea, with characters from The Little Mermaid, Moana and Finding Nemo.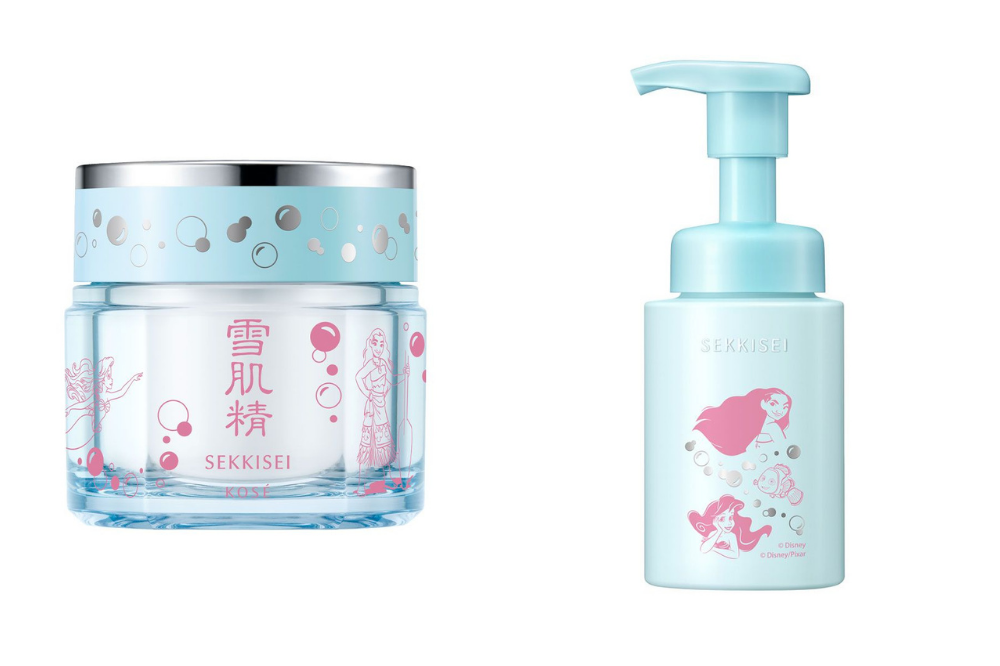 From left: SEKKISEI Herbal Gel, $56; SEKKISEI CLEAR WELLNESS Gentle Wash, $25
The SEKKISEI Herbal Gel bottle design is decked with pink bubbles and motifs of Ariel swimming alongside Moana. The gel serves as a sleeping mask to restore your beauty while you're catching up on sleep — so you can have a literal beauty sleep. 
Start your mornings on a refreshing note with the Gentle Wash from this collection, featuring a low-irritation foamy face wash. The bottle showcases Nemo adorably floating in between Ariel and Moana.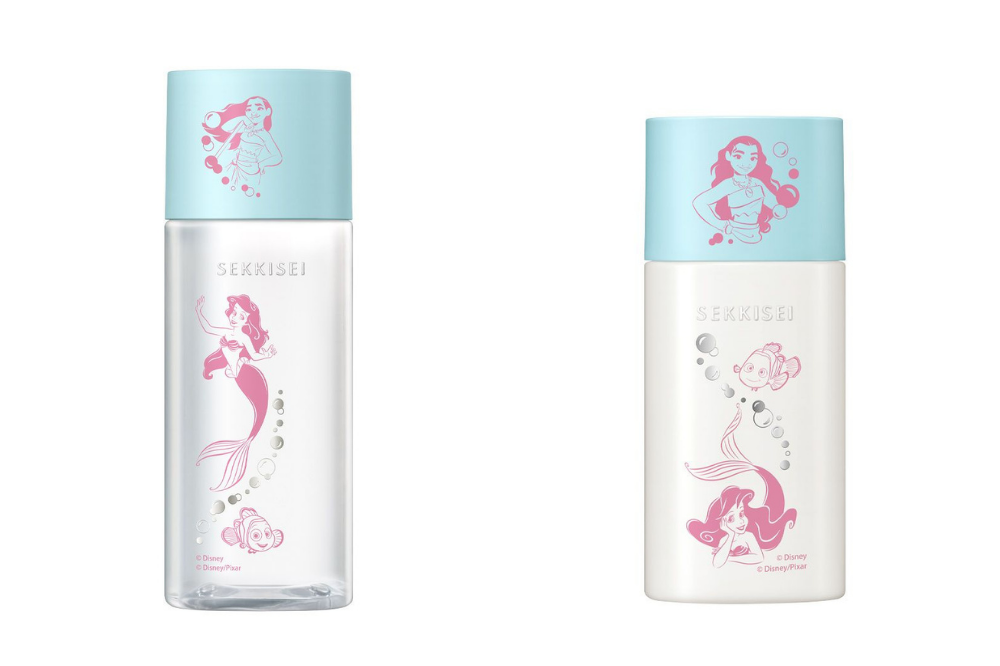 From left: SEKKISEI CLEAR WELLNESS Pure Conc SS, $46; SEKKISEI CLEAR WELLNESS Refining Milk SS, $48
The ocean-esque Disney characters once again greet us on the Pure Conc SS and Refining Milk SS products, which function as moisturising lotions to keep your skin hydrated. 
Apart from showcasing these characters, SEKKISEI also uses environmentally-friendly materials, so you can recycle these bottles after you've finished using them.
"Save The Blue" roving bus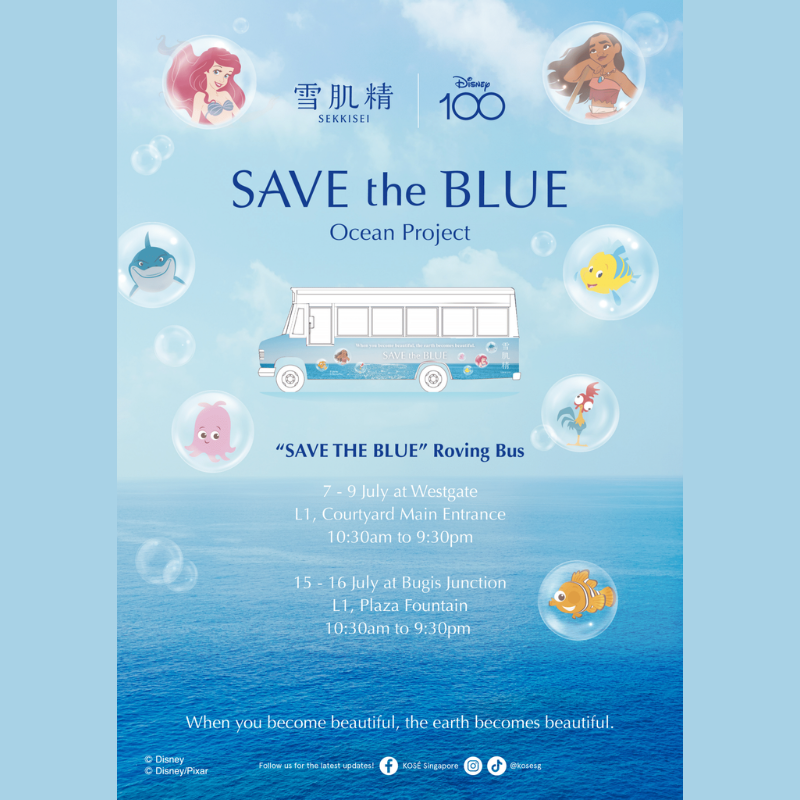 Singaporeans can also look forward to the Save The Blue Roving Bus that will be making its way to Bugis Junction from 15 to 16 July 2023, 10.30am to 9.30pm. Here, you can get your hands on the latest Disney collection before it sells out.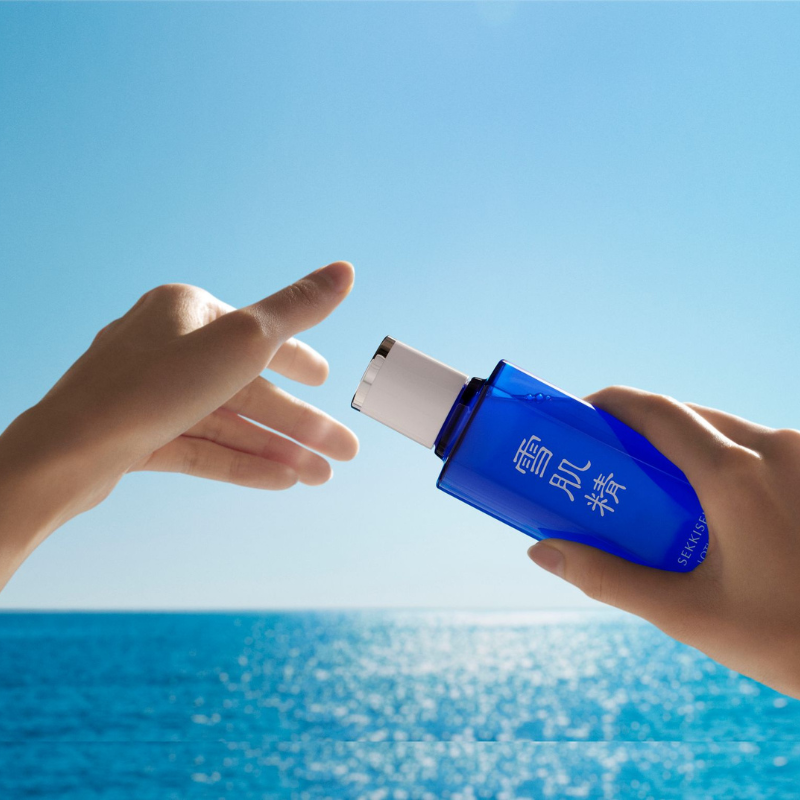 That's not all — interested customers can bring along their empty plastic bottles from any skincare brand to recycle and stand a chance to redeem more freebies. 
For skincare junkies who have been hoarding empty bottles, this is your chance to save the earth while scoring new skincare benefits at the same time.
The New Kosé And Disney Collection Has Limited Edition Designs Of Our Fave Characters
The new Kosé and Disney collection is now available to purchase at all Welcia-BHG stores, select Guardian stores, as well as on Kosé's Lazada and Shopee websites. Whether you've been an avid Disney fan or just watched the latest The Little Mermaid movie, this collection is every fan's dream. 
All images courtesy of Kosé. 
Also read:
The Face Shop x Miffy's New Beauty Collection Has Cute Bunny Packaging To Amp Up Your Routines