SEKKISEI x Demon Slayer
The Demon Slayer Entertainment District Arc may have ended its final episode earlier this year, but fans are still yearning for more adrenaline-inducing action from Demon Slayer Corps. As we wait for the next season to drop, SEKKISEI has just released a new skincare collection inspired by the kimono designs worn by Tanjiro, Nezuko, Inosuke, Zenitsu and Shinobu.
The collection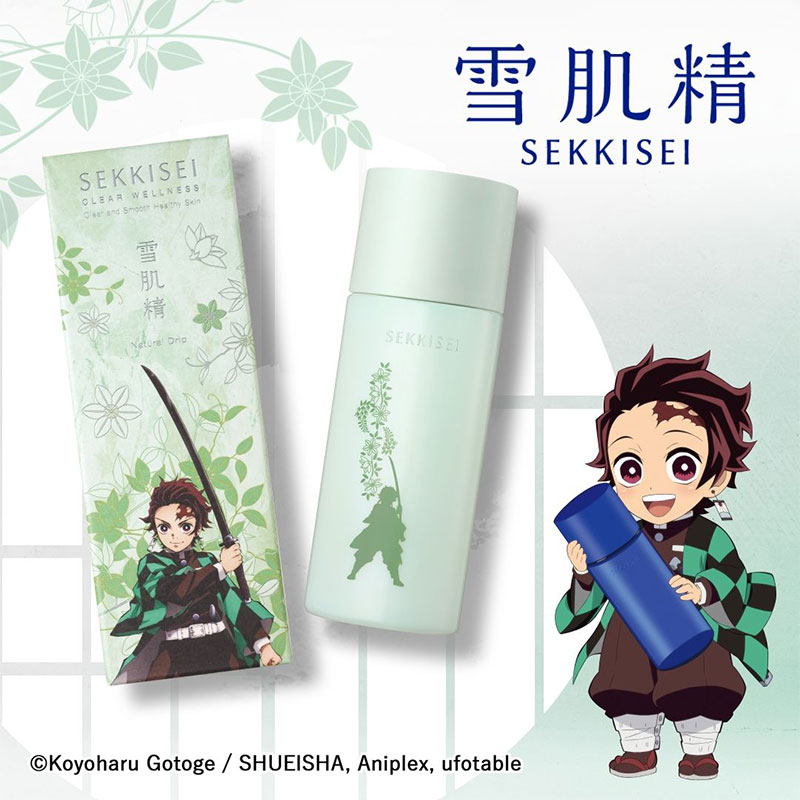 Tanjiro can do both Water Breathing and Sun Breathing at the same time, and likewise, this Tanjiro-inspired moisturising lotion can also tackle multiple skin concerns at once. The Natural Drip aims to prevent skin irritation while preparing your skin's moisture barrier, retailing at $48 for 200ml.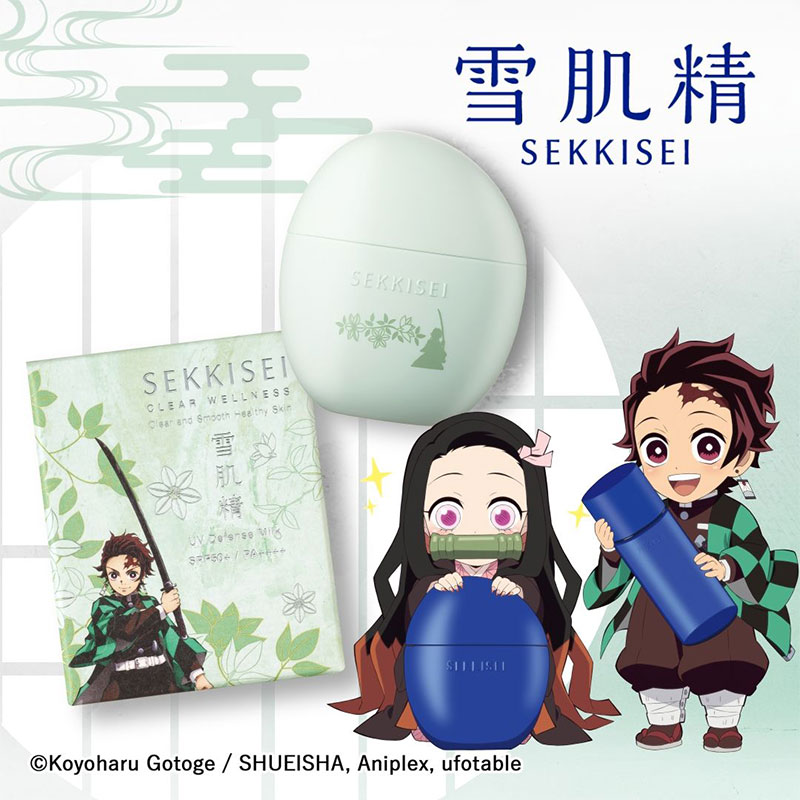 While cleanser, toner and moisturiser are important, don't forget to start off the day by protecting your skin with sunscreen too. The UV Defence Milk SPF50+ comes in a similar light green Tanjiro design, retailing at $32 for 50ml.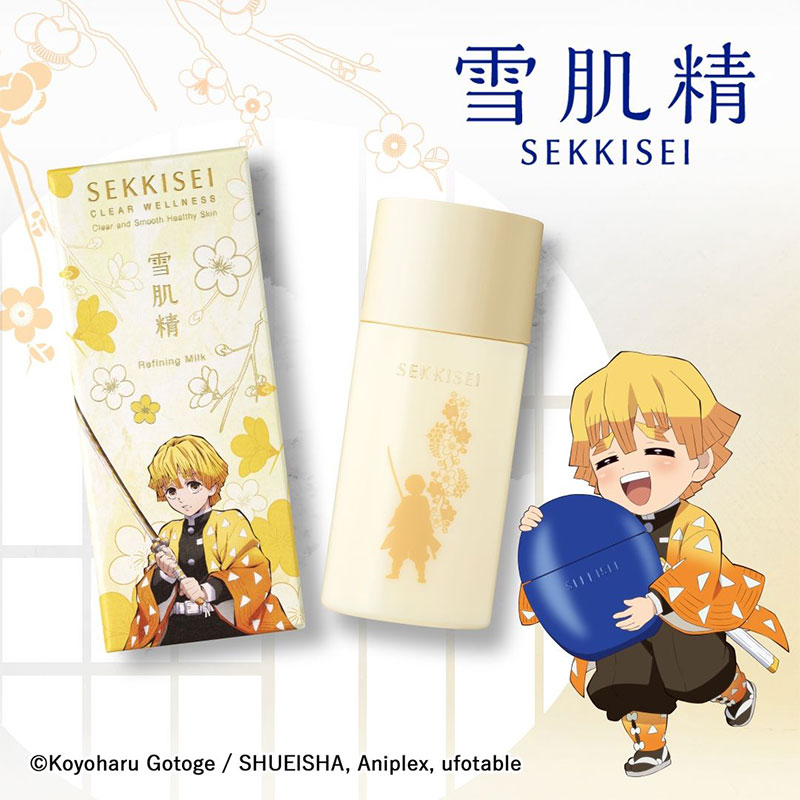 If you've missed the hilarious moments of Zenitsu simping for Nezuko-chan, get your hands on this adorable Zenitsu-inspired Refining Milk. The product can be used after preparing your skin with lotion to maintain your skin's moisture barrier, retailing at $48 for 140ml.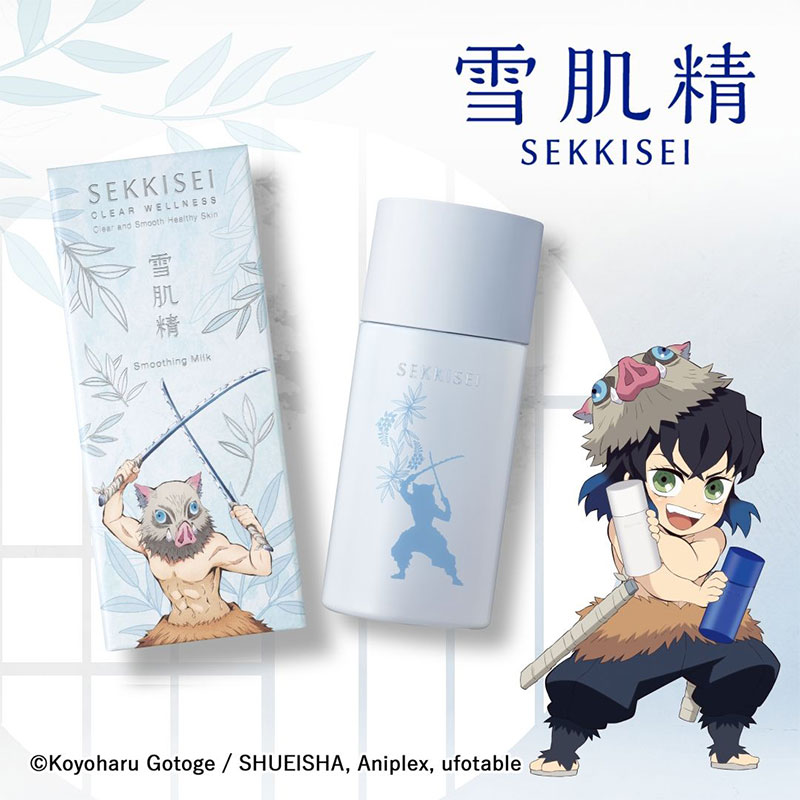 This Inosuke Smoothing Milk is hydrating and non-sticky, so you can remain comfortably glowing even when you're out. The product bottle is decked in soft pastel blue hues, retailing at $50 for 140ml.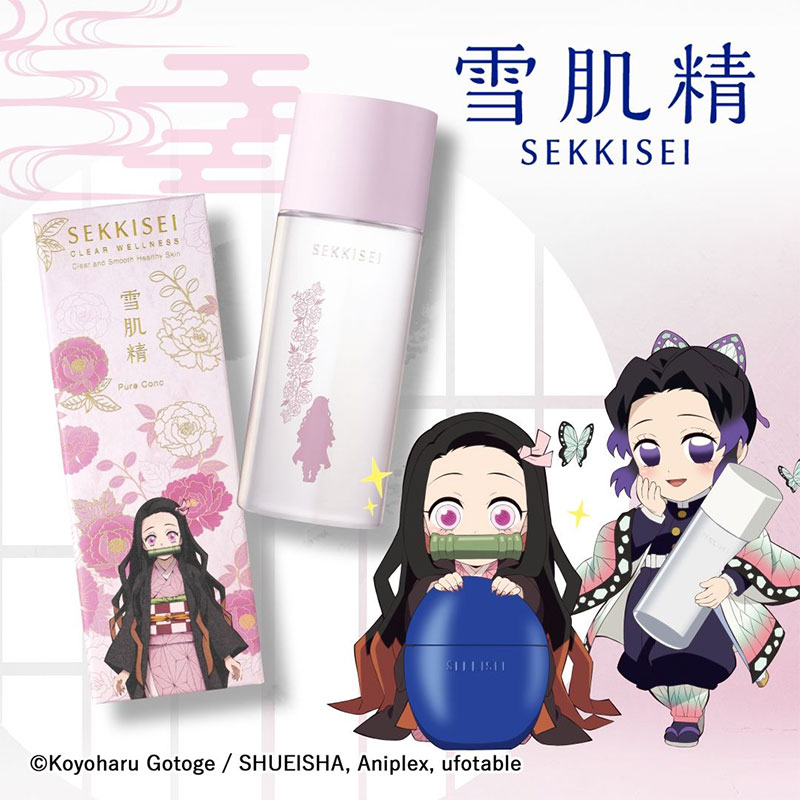 The Pure Conc toner inspired by Nezuko comes in a sweet design of pink and white flowers. Don't let her cute exterior fool you — Nezuko can also throw a fierce kick or two in her demon form when it's time to protect her friends.
This low-irritation toner provides ample hydration for fine-textured skin, retailing at $46 for 200ml. 
Demon Slayer pouches
With any purchase of two SEKKISEI x Demon Slayer products on Guardian's website, customers will also get to redeem a free pouch. There are five different pouches with a chibi version of each character holding onto a skincare product, ready to help hone your skincare routine to perfection.
The SEKKISEI x Demon Slayer Collection Will Defeat Your Skincare Concerns
The full SEKKISEI x Demon Slayer collection is now available at selected Guardian stores and on Guardian's online website. With these limited edition products, perhaps it's time to treat your skin to something new while waiting for the next season of Demon Slayer to drop. 
All images courtesy of SEKKISEI.
Also read:
These Skechers x Demon Slayer Sneakers In Character Designs Will Hone Your Breathing Forms To Perfection