Don Don Donki Beauty Products
It seems like Don Don Donki is going for islandwide domination, seeing as the store is popping up in almost every corner of our country. Despite the haunting tune of "Don Don Don Donki" ringing in our heads throughout every shopping visit, we can't help but kaypoh their endless rows of products. It can seem like there's too many products though, if you ask us. 
With so many beauty products to choose from, how do we know which ones are actually good? To save you both the time and effort of trial and error, we asked around our contacts and colleagues to find out the top beauty products they swear by.
1. Lululun Hydrating Face Mask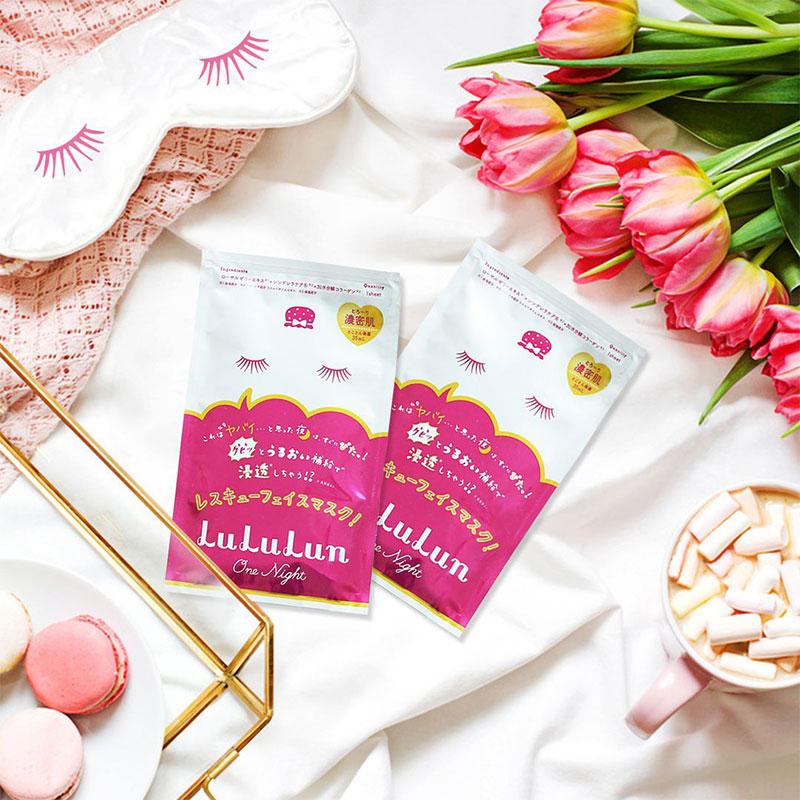 Source
Price: ~$9.90 for 10 sheets 
Skincare junkies who can't go without their weekly sheet mask routine might have heard of Lululun's masks through word of mouth. While there is a vast variety of masks to tackle different skin problems, their Hydrating Face Mask stands out to our friends because of its deep hydration ingredients, allowing users to wake up to soft and supple skin the very next day.
2. Suisai Beauty Clear Powder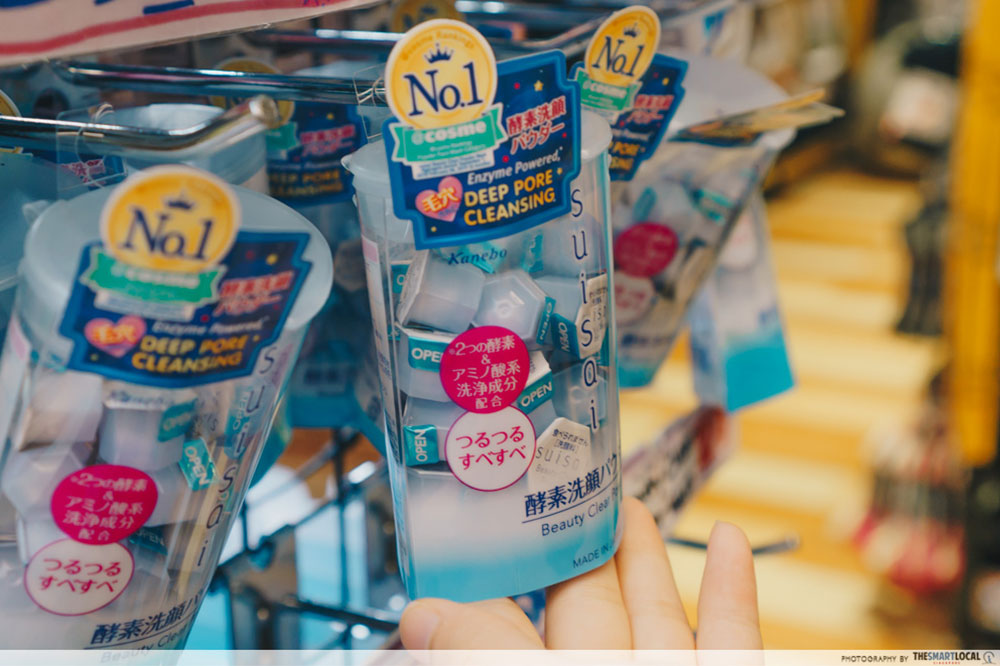 Source
Price: ~$22 for 32 pieces
It's not easy to maintain your skincare routine while you're travelling overseas, especially in climates that your skin isn't used to. For both convenience and deep pore cleansing, our colleague recommended Suisai Beauty Clear Powder. 
Available in a packet of 32 capsules, the exfoliator and cleanser combo comes in a powder form that foams up when mixed with water — perfect for your next trip overseas.   
Melano CC Vitamin C Essence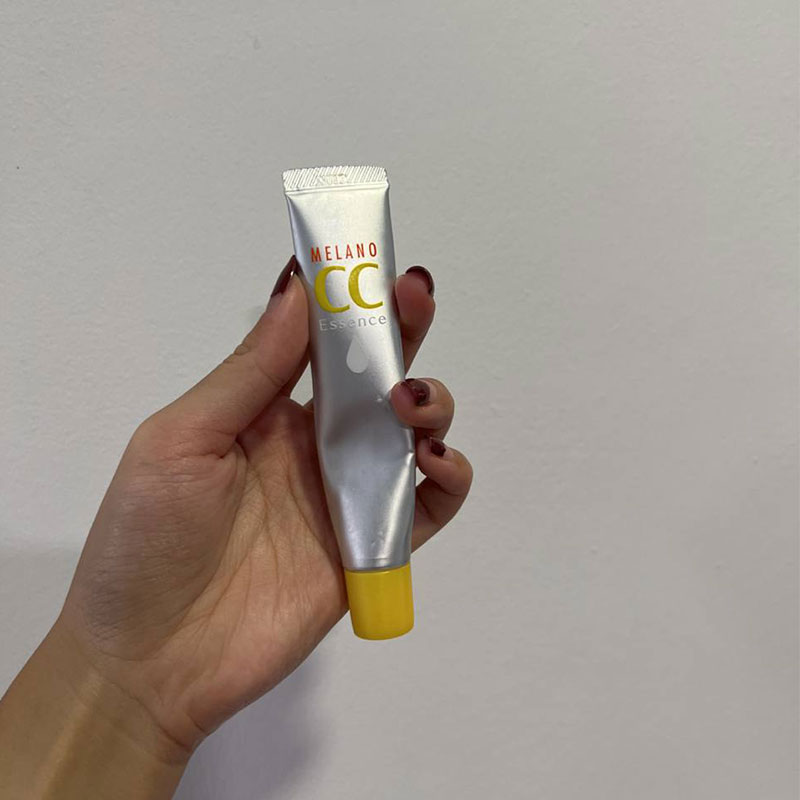 Image courtesy of a ZULA reader 
Price: ~$13.50
Dark spots and fresh pimple scars can be extremely annoying to deal with since they don't disappear overnight. But before you kiss that flawless selfie goodbye, a friend recommended Melano CC Vitamin C Essence, aimed to give you a brighter skin tone and reduced blemishes. 
However, she did warn —  "it works, but you have to use this product super diligently every day to achieve effective results." Can't be caught lacking when it comes to a good skincare routine.
4. Kose Clear Turn Princess Veil Ageing Care Mask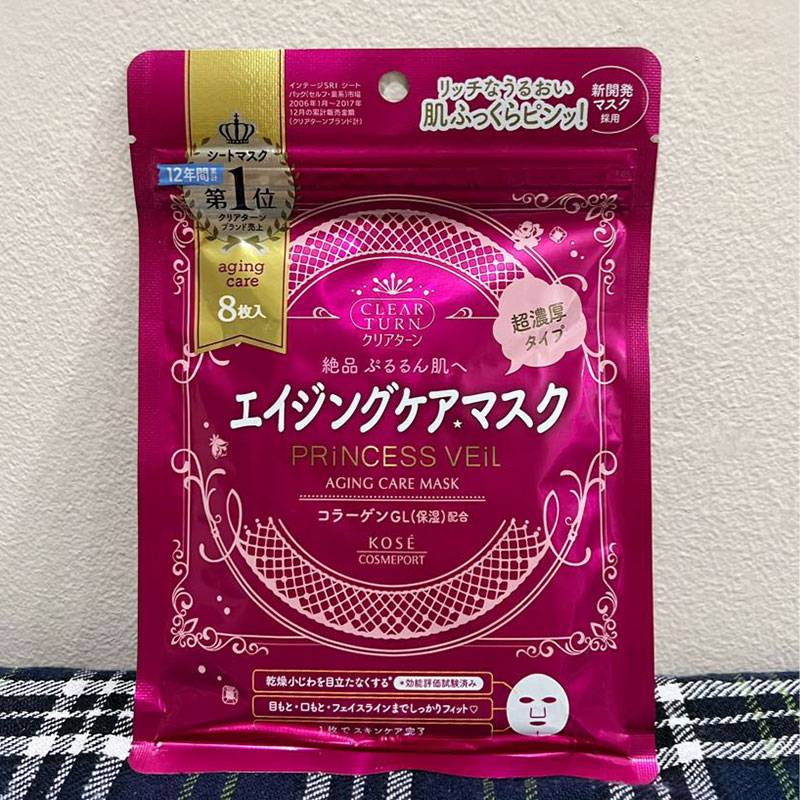 Source
Price: ~$8.90 for 8 sheets
The atas packaging of Kose's Clear Turn Princess Veil Aging Care Mask isn't just for show — this luxury product is perfect for those seeking a solution for wrinkles and fine lines. We've also been told that it doesn't feel sticky after applying either, and its effectiveness shows after multiple uses.
5. Heroine Make Mascara and Mascara Remover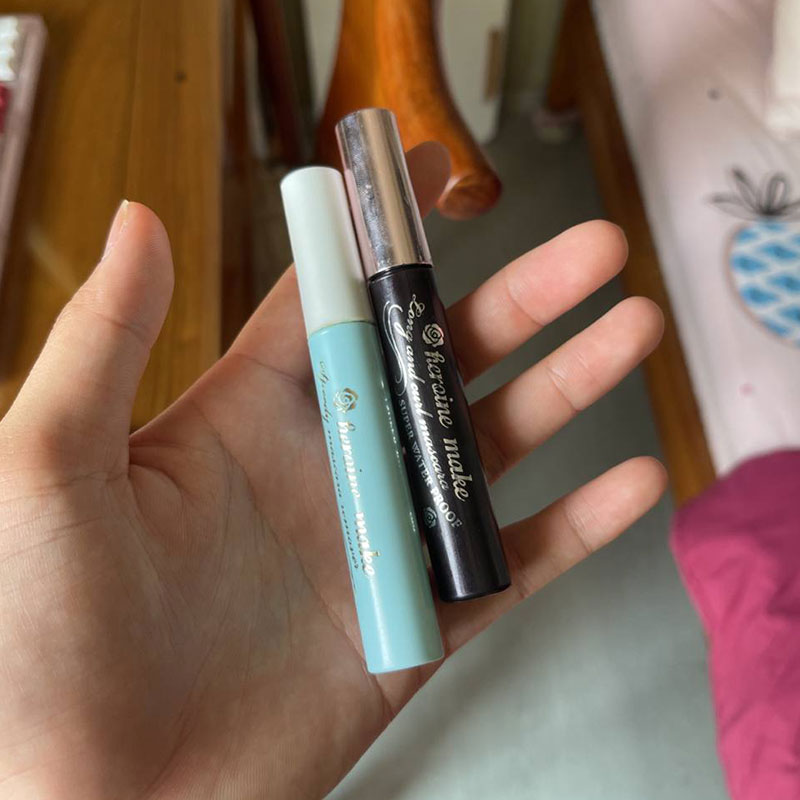 Image courtesy of a ZULA reader 
Price: ~$21.90 for the mascara, ~$15.18 for the mascara remover
We'll admit — Too Faced's Better Than Sex mascara is probably a top fave for most girls, but if you're looking for cheaper alternatives that are just as good, Heroine Make is your next best bet.
The super waterproof mascara comes with a curved wand to make your eye makeup pop, and the accompanying remover helps to easily clean it off without damaging your lashes.
Also read:
11 Best Don Don Donki Beauty Products To Buy Including Sheet & Lip Masks From $1.50
6. SHO-BI Glamorous Edition Eyelash Glue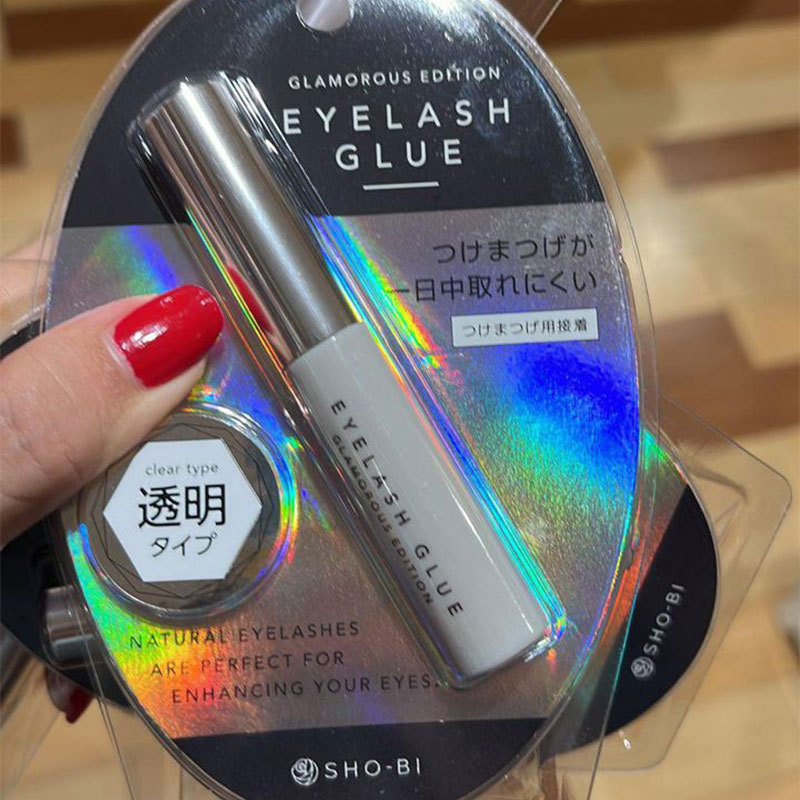 Image courtesy of a ZULA reader 
Price: ~$8.50
For those looking to go for a bolder eye makeup look with falsies, a sturdy eyelash glue is hands down the most important tool. A colleague introduced SHO-BI's glamorous edition eyelash glue, which proves to be both budget-friendly and effective in keeping your lashes on throughout the day. 
She mentioned that "it's damn hard to find this eyelash glue, since not every Don Don Donki outlet has it." We're manifesting it'll be available near you the next time you're on the hunt.
7. Allie Sunscreen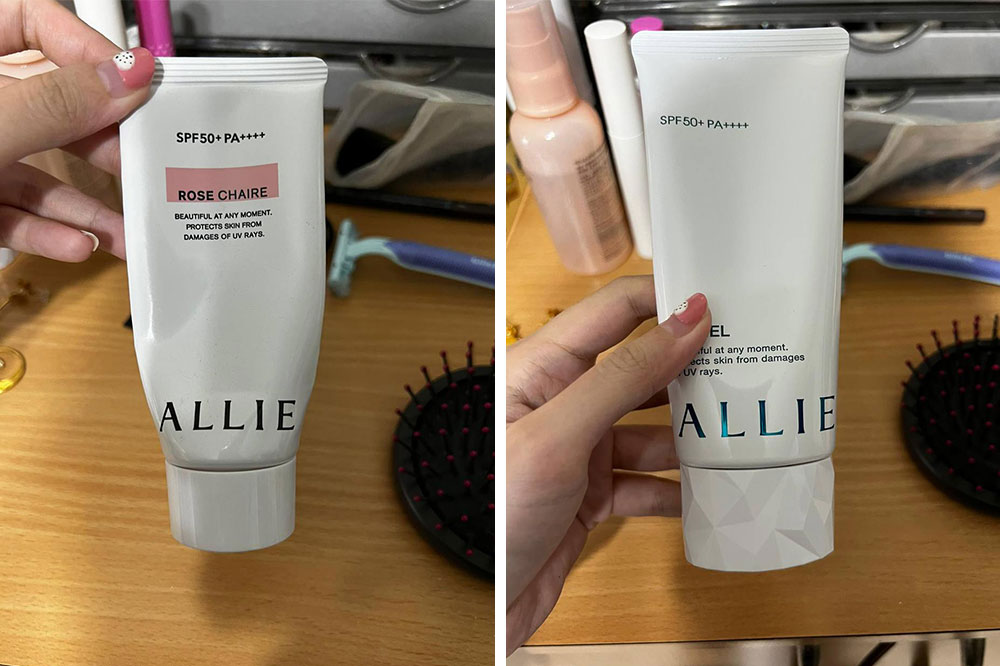 Images courtesy of a ZULA reader 
Price: ~$25.90
Every skincare routine has to start with sunscreen to prevent UV damage throughout the day. Our friends recommended Allie's sunscreens that you can generously apply onto your face and neck without getting that "annoying niam niam feeling". Pick from rose-scented sunscreens to brightening features to suit your skin concerns and preferences.
8. Bioré UV Aqua Rich Essence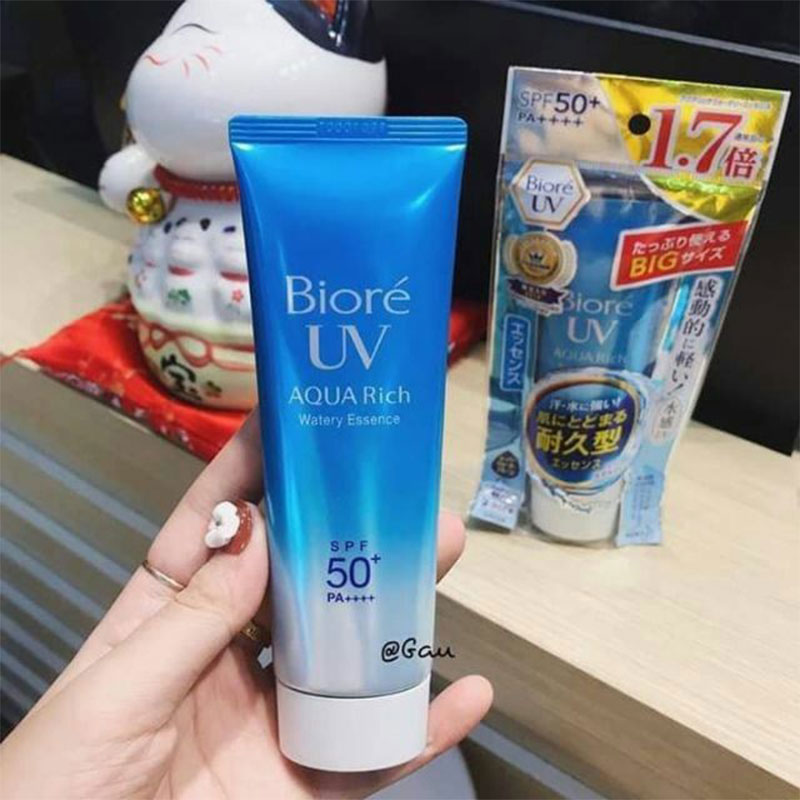 Source
Price: ~$18.90
While many of us are familiar with the typical skincare routine of cleanser, toner and moisturiser, skin essence is often overlooked. If you're interested in adding skin essence to your daily routine, Bioré UV Aqua Rich Essence is a widely popular product in Japan. It feels just like a splash of water — refreshing and hydrating your skin before heading to bed.
9. Sofina Primavista Ange Long Keep Base UV and Liquid Foundation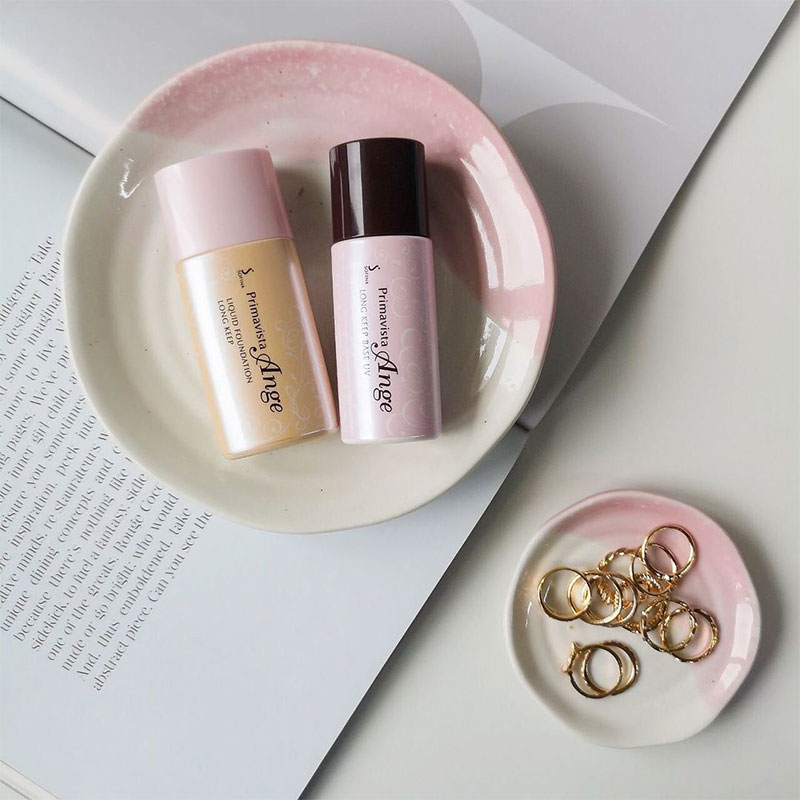 Source
Price: ~$22 each
Sofina Primavista Ange Long Keep Base UV and Liquid Foundation are a match made in heaven for those struggling with oily skin. With this duo as your go-to makeup base, now you can prevent unwanted shine that will last until evening while on a date with bae.
10. Chocola BB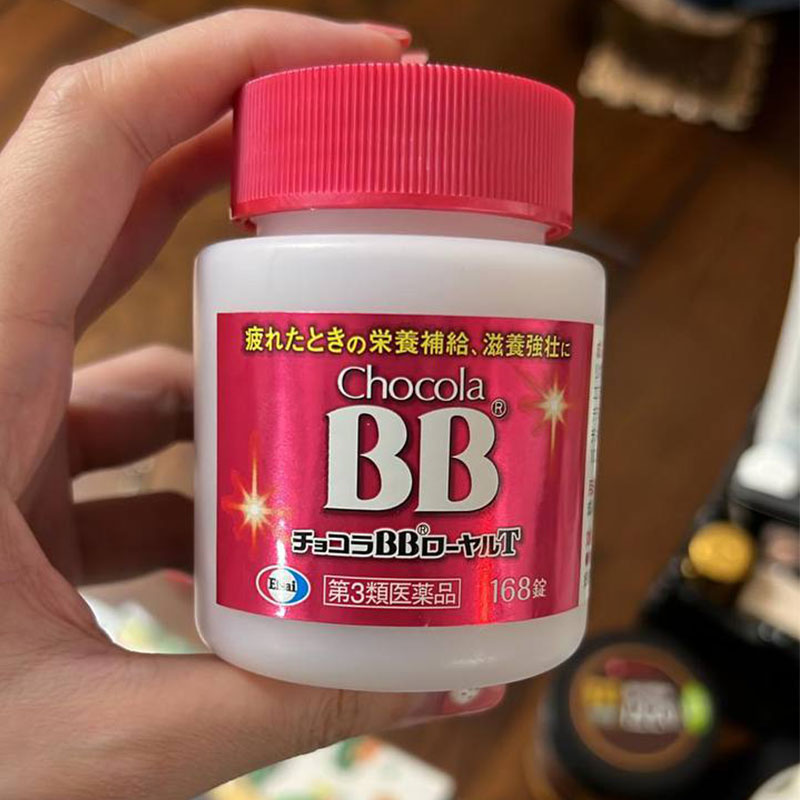 Image courtesy of a ZULA reader 
Price: ~$59 
Unlike the other products on this list, Chocola BB is an edible beauty supplement designed to bleach stains and freckles. Packaged in the form of tablets, adults are recommended to take them three times a day for noticeable skin improvement.

A friend also shared that these supplements helped to solve skin problems caused by stress and fatigue.
These Tried & Tested Don Don Donki Beauty Products Will Resolve Your Shopping Uncertainty
Don Don Donki might not be the first place we think of when it comes to beauty products, but these hidden gems have been successfully tried and tested by our colleagues and friends. Head over to Don Don Donki's official Shopee page or visit their physical stores islandwide to add these to your cart ASAP. 
Also read: