Lancôme x Bearbrick
Growing up, there were many toys that we would collect religiously. But that doesn't mean that collectibles were limited to our childhood. Fast forward to today, and one popular collectible toy for both kids and adults is the Bearbrick. 
We're all familiar with the toy bear that has designs of almost every icon you can think of — from Winnie the Pooh to Superman. Now, Lancôme has joined the party with their very own Bearbrick, perfect for both toy and beauty enthusiasts. 
Collectible art toy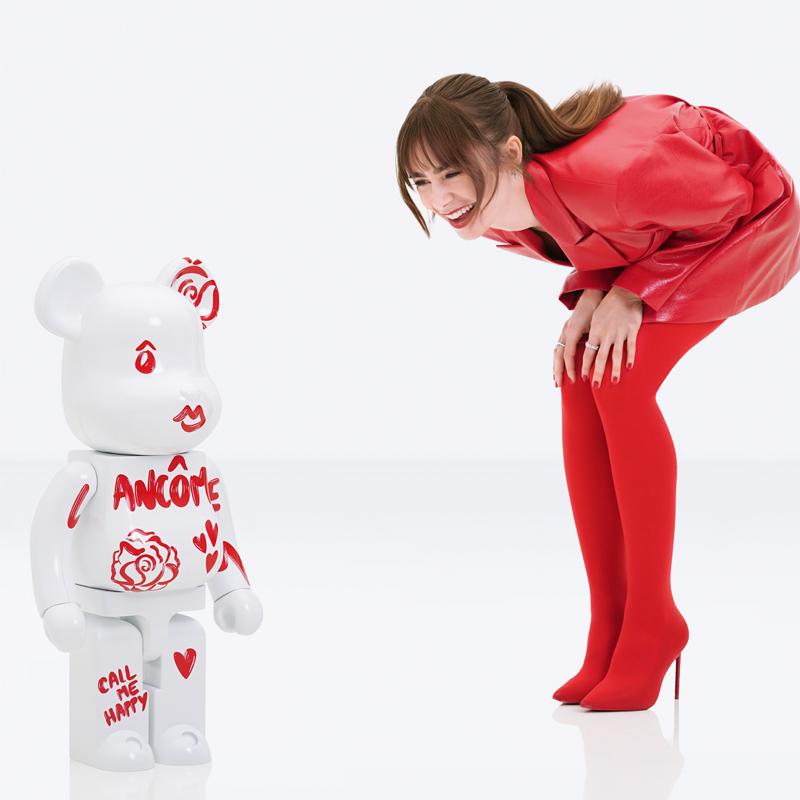 Lancôme's Bearbrick has been joyfully dubbed as "Happy". She has a white exterior, and her features and design are decorated with red markings that resemble lipstick strokes.
Marked with motifs of the Lancôme brand name, the Ô symbol, a rose moniker, and the tagline "Call Me Happy", the toy showcases a more playful side of the brand. If you're an avid collector of Bearbrick, this is definitely one you have to get. 
The available sets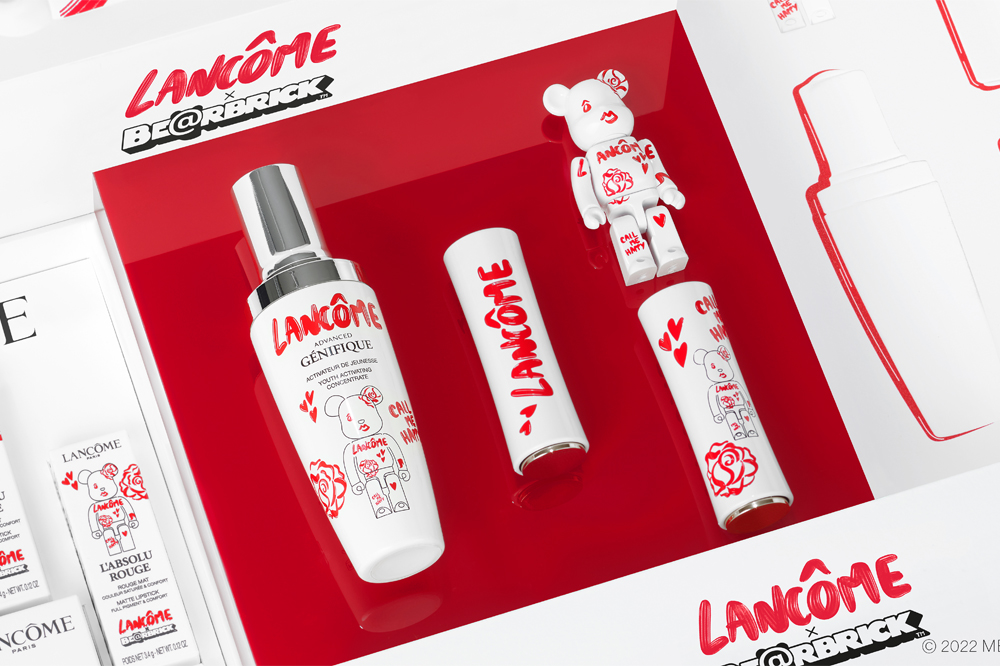 The toy comes in a packaging that also includes Lancôme's iconic skincare and makeup products – Génifique, Clarifique and L'Absolu Rouge.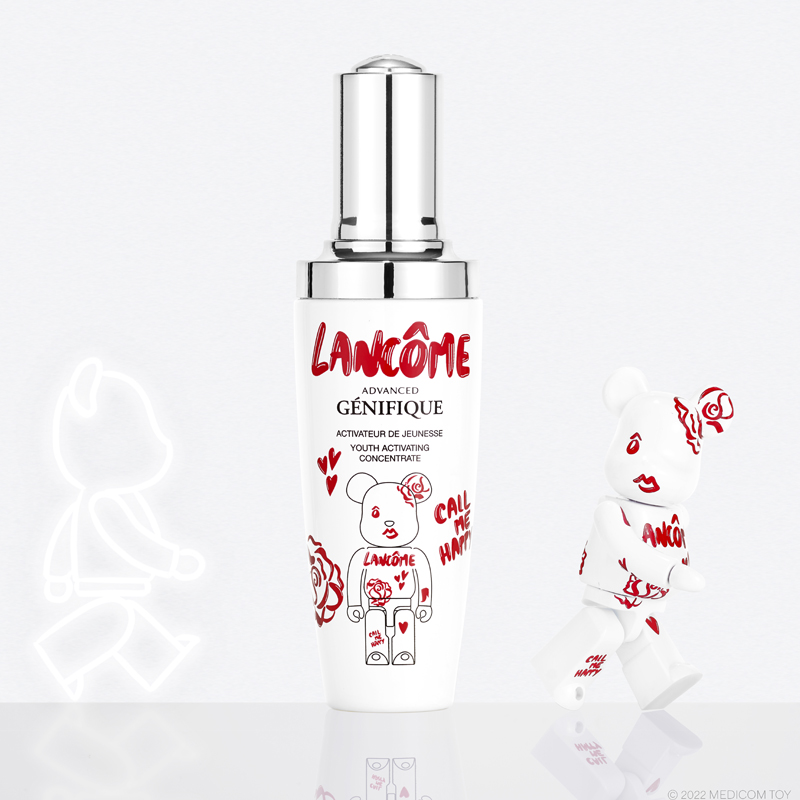 The limited set includes the Advanced Génifique that is decked in a Bearbrick packaging design. For those looking for a refresher product for your skincare routine, this youth activating face serum will help you do wonders. 
The set retails at $193.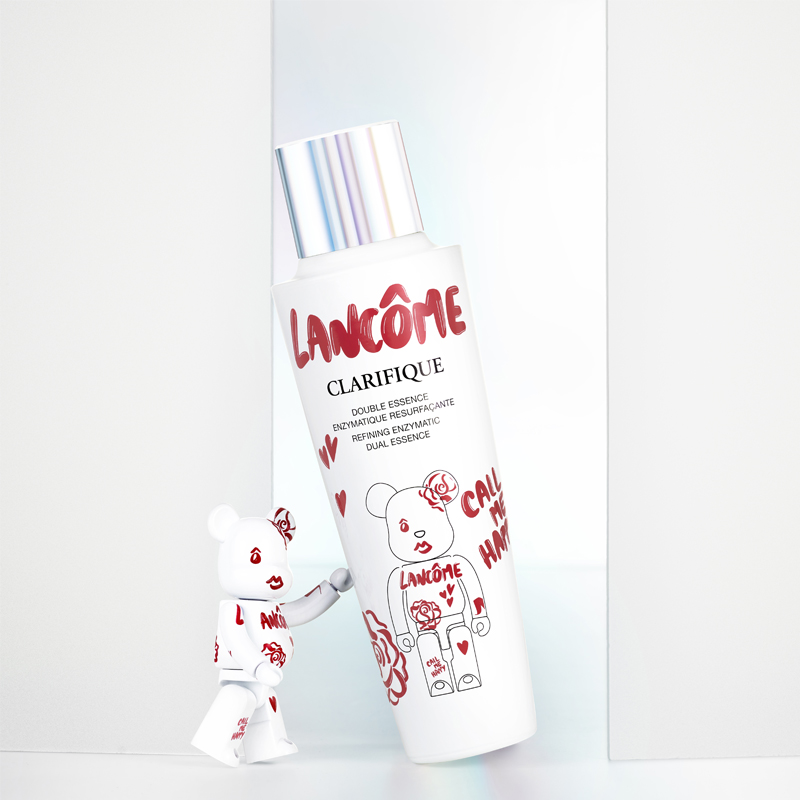 For skincare buffs out there, you can consider the limited edition Clarifique x Bearbrick set. The dual-acting formula helps to refine and brighten your skin, giving you confidence to take on any day.
The set retails at $165.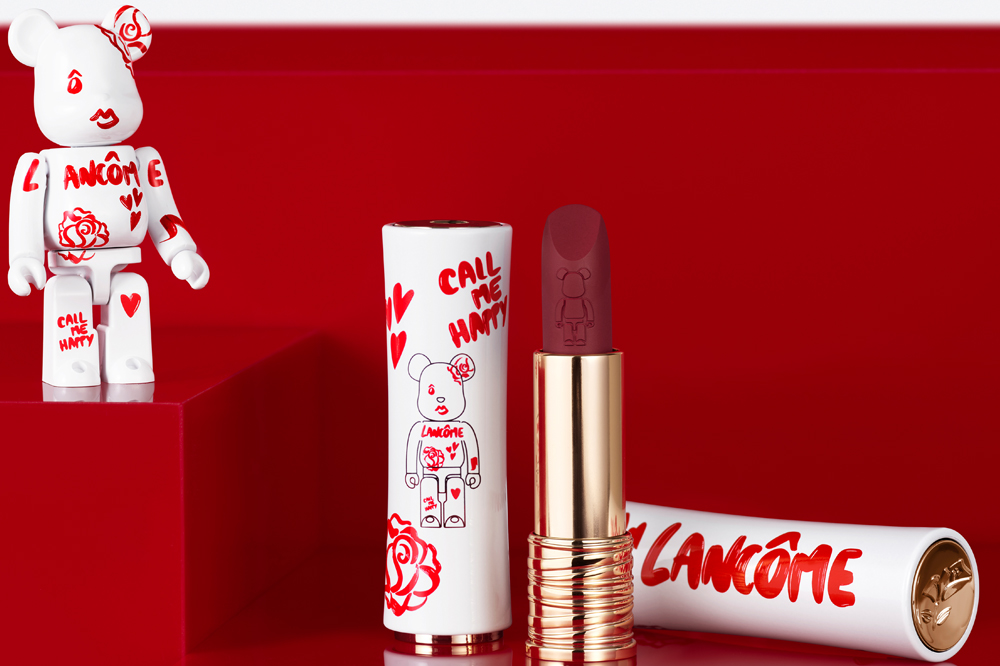 Makeup fans rejoice. The limited edition L'Absolu Rouge Intimatte x Bearbrick limited edition is also available. The matte lipstick has a motif of Happy at the bullet, so you can literally kiss your bear when you put it on. For those who enjoy red lippies, this will give you a bold look suitable for both work and play.
If you want to try out a different shade, the set also comes with two different lipsticks — French Cashmere and French Idol. 
The set retails at $56.
Limited edition Bearbricks
Perhaps one of the most exciting parts is how you can also win limited edition Bearbricks of different sizes.
For a 28cm Bearbrick, spend a minimum of $800, including one Advanced Génifique or Clarifique, on Lancôme's website from 1 November 2022 onwards to qualify. You can also pre-order the set in department stores from now to 10 November 2022 with the same spending requirements. Collection will then be from 11 November 2022 onwards.
Additionally, for a 7cm Bearbrick, you would have to buy a limited edition Génifique or Clarifique with no minimum spend, from the Lancôme Lazada Flagship Store or Sephora to qualify.
Note that this is only while stocks last, so if you're absolutely hyped to add these to your collection, run, don't walk. 
The Lancôme x Bearbrick Collection Will Let You Experience Glamour & Fun At The Same Time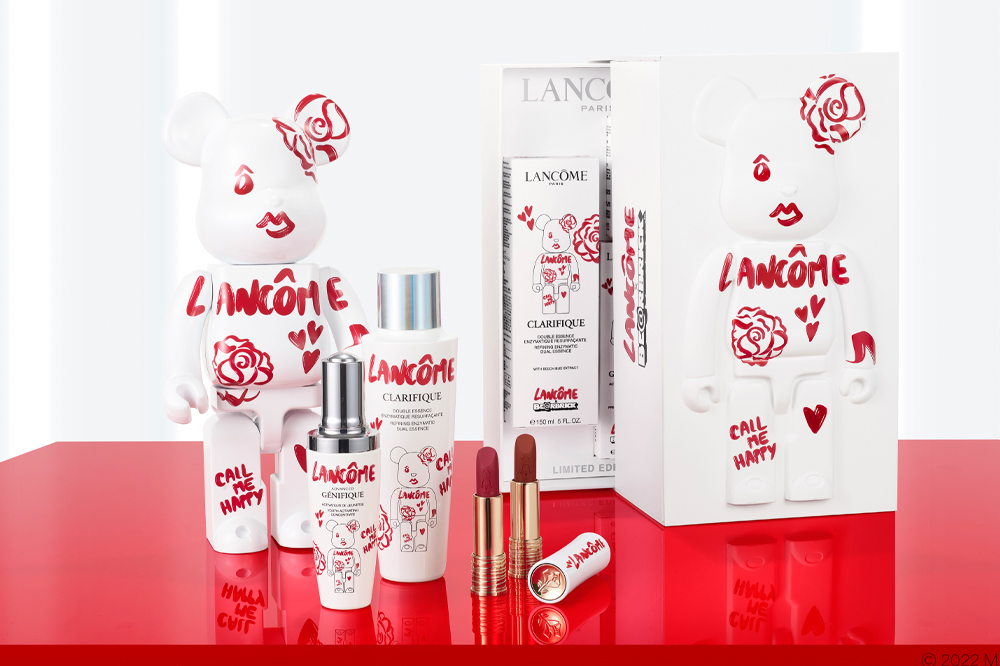 Getting ready in the mornings may be a long and arduous process at times, but if you have your new BFF Happy with you, you won't be dreading it anymore. Happy also comes in three different sizes, and each size will be a perfect addition to your collection. 
The limited edition Advanced Génifique x Bearbrick and Clarifique x Bearbrick sets will be available for purchase on Lancôme's website, the Lancôme Lazada Flagship Store, departmental stores, and in Sephora. However, the L'Absolu Rouge Intimatte x Bearbrick set will only be available on Lancôme's website and in departmental stores. 
All images courtesy of Lancôme.
Also read:
Tiong Bahru Bakery Now Has A Pop-Up At TANGS With A Giant Croissant Sculpture & Gachapon Machine