Tiong Bahru Bakery Pop-Up
Tiong Bahru Bakery is best known for their warm croissants that many of us seek as our fave comfort food. For fans who simply can't get enough of the buttery goodness, Tiong Bahru Bakery now has a free pop-up exhibition outside TANGS at Tang Plaza with IG-worthy photo spots and a giant gachapon machine with over $20,000 worth of prizes to be won.
The exhibition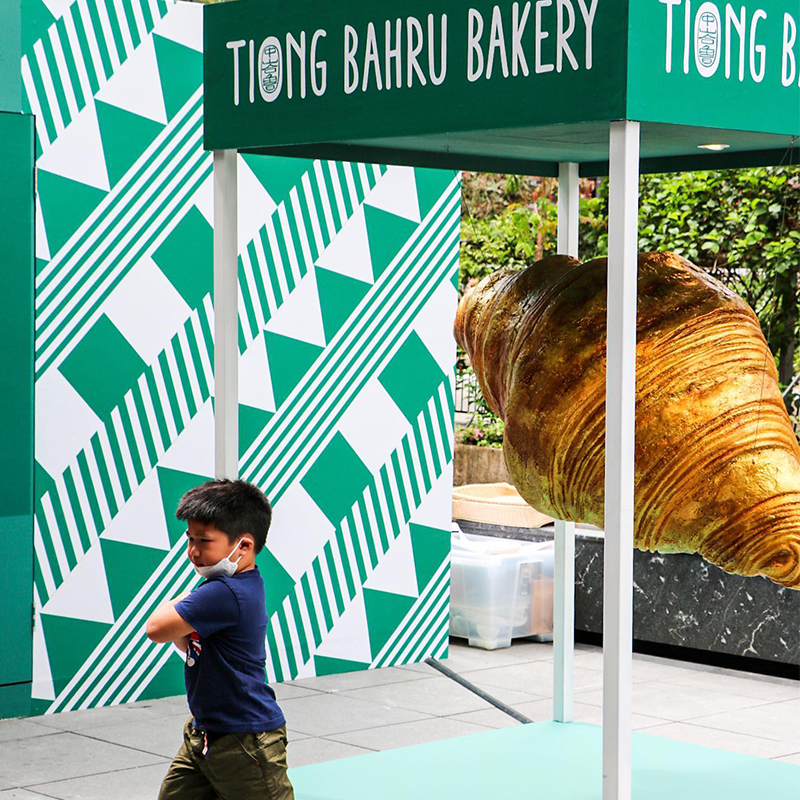 Source
It's hard to miss out on the exhibition when walking along town, seeing as the giant croissant sculpture suspended in thin air easily steals our attention. Unfortunately, this croissant is not edible, but as shared by Tiong Bahru Bakery, "life begins with a croissant". 
If you strongly resonate with this statement, don't miss out the chance to snap pictures with this unique sculpture to show off on Instagram.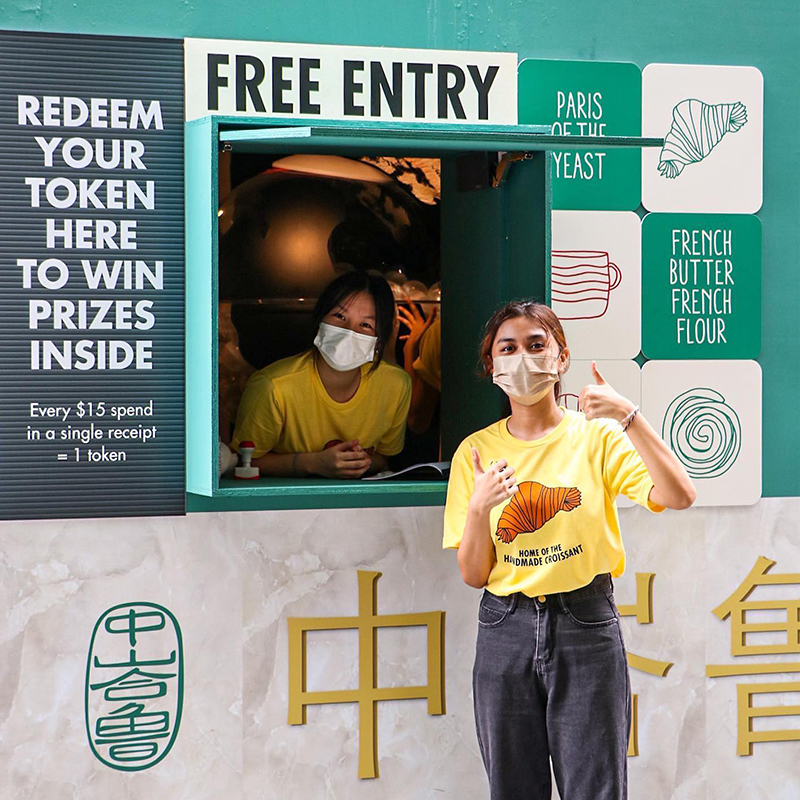 Source
The pop-up is in celebration of Tiong Bahru Bakery's past decade with their iconic handmade croissant. Titled "A Decade Of Gratitude", entry is free and visitors will be treated to an interactive journey to find out what makes their croissants so special.
For every $15 spent in a single receipt at Tiong Bahru Bakery, visitors will also be able to redeem a token to use on the gachapon machine in the exhibition.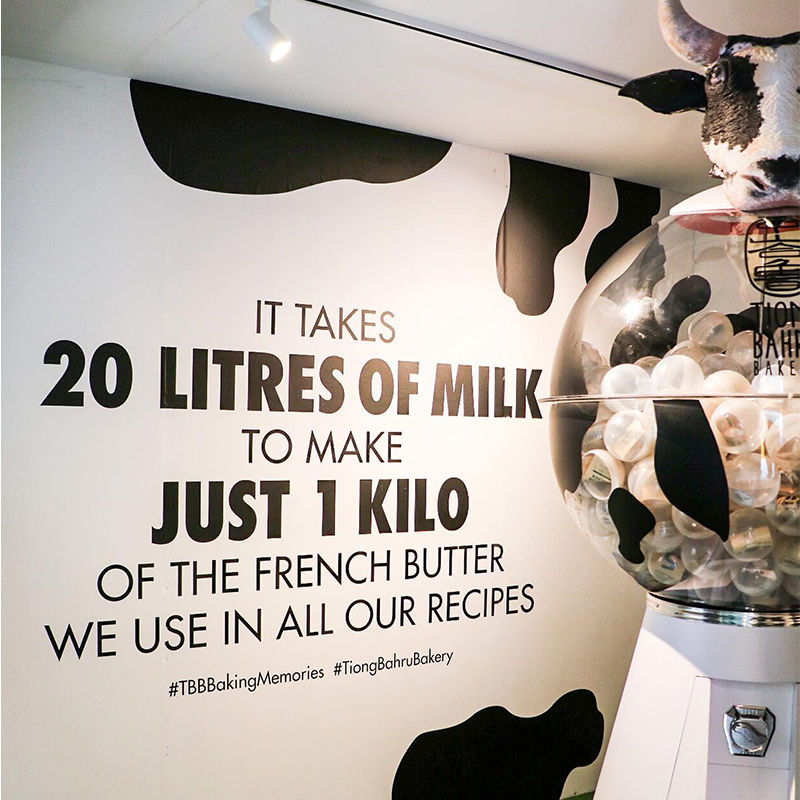 Source
The gachapon machine is unlike the standard machines we see at shopping malls. Instead, it's a giant cow-chapon topped with a cow's head. The design is inspired by the brand's practice of using 20 litres of milk to make just one kilogram of french butter. 
With more than $20,000 worth of prizes to be won at the cow-chapon, we're keeping our fingers crossed that you'll get lucky enough to score the grand prize. Spoiler alert: there's a year's supply of croissants up for grabs. Yes, you did the math right — 365 croissants in total.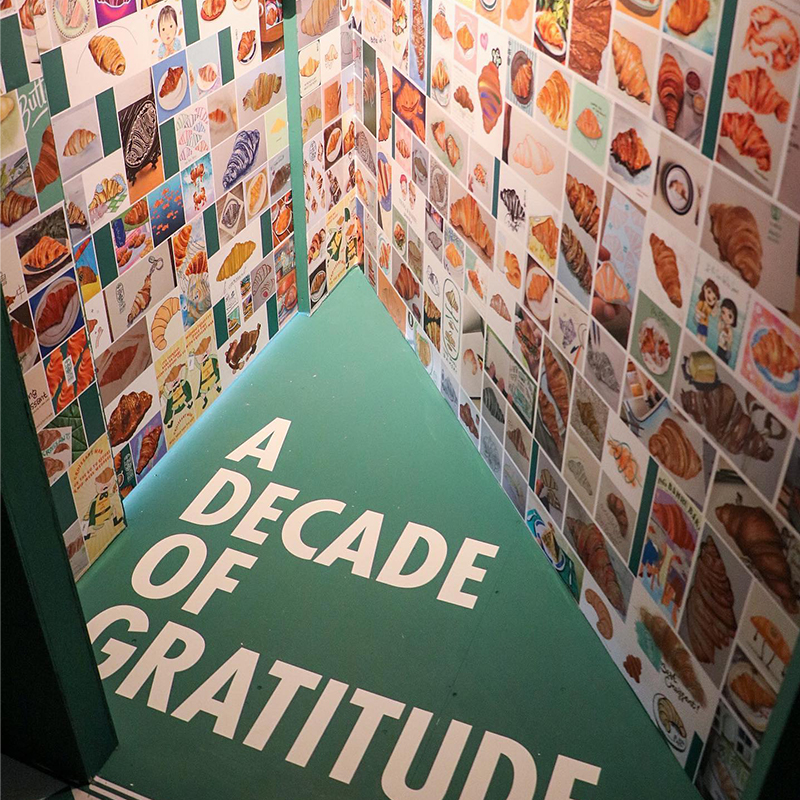 Source
If all you knead is a flaky croissant to satisfy your cravings, don't forget to snap a picture with the croissant wall there. It features a huge collage of different croissants in every angle and flavour you can possibly imagine.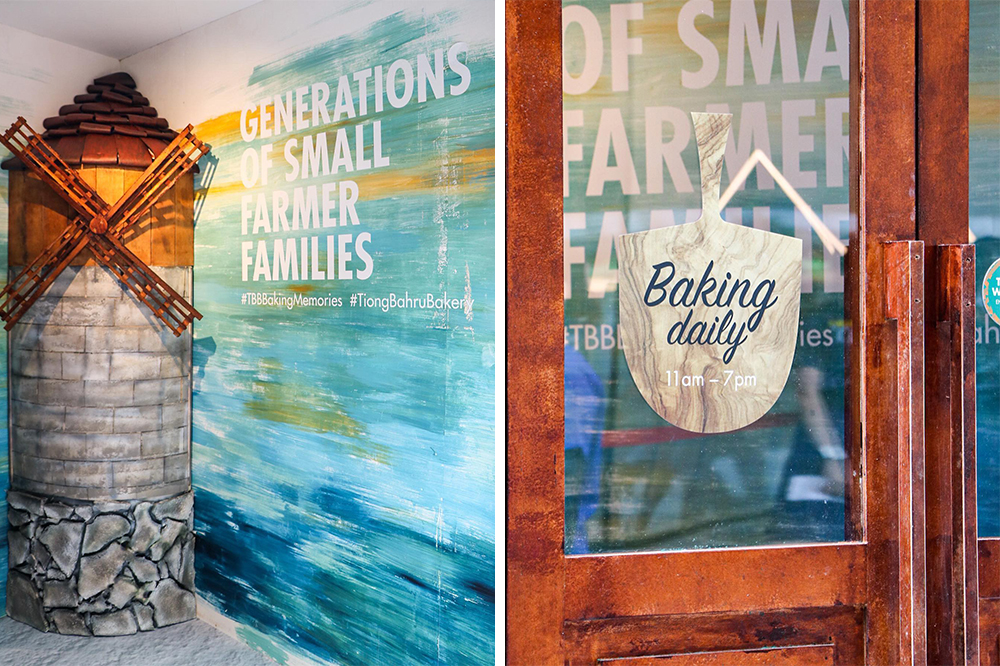 Source
Other key features of the exhibition include a windmill sculpture that pays tribute to the generations of small farmer families and a French-themed bakery wall.
The Tiong Bahru Bakery Pop-Up At TANGS At Tang Plaza Is A Dream Come True For Pastry Lovers
From now until 15 October 2022, fans of Tiong Bahru Bakery can head down to TANGS at Tang Plaza to immerse themselves into a journey of tradition, quality and community. Eating delicious pastries and scoring prizes at the same time? Sounds like the best of both worlds.
Tiong Bahru Bakery Pop-Up
Date: 6 to 15 October 2022
Address: Outside Tiong Bahru Bakery, TANGS at Tang Plaza, Singapore 238864
Opening hours: 11am to 7pm daily
Cover: Source, image adapted from source
Also read:
Kate Spade New York Has A Croissant-Themed Purse & Wallets To Embrace The Toasty Fall Season