Le Creuset x Harry Potter Kitchenware
If you think about it, cooking is magical – taking a spectrum of ingredients and transforming them into decadent, mouth-watering dishes. With Le Creuset's new Harry Potter-themed collection, you can double the mystique and add a touch of wizarding wonder to your meals.
The collection, courtesy of the iconic French kitchenware brand, includes pots with Harry Potter motifs and spatulas made to mimic wands. Time to take your cooking to sauce-ror levels. 
Round Dutch Oven Pots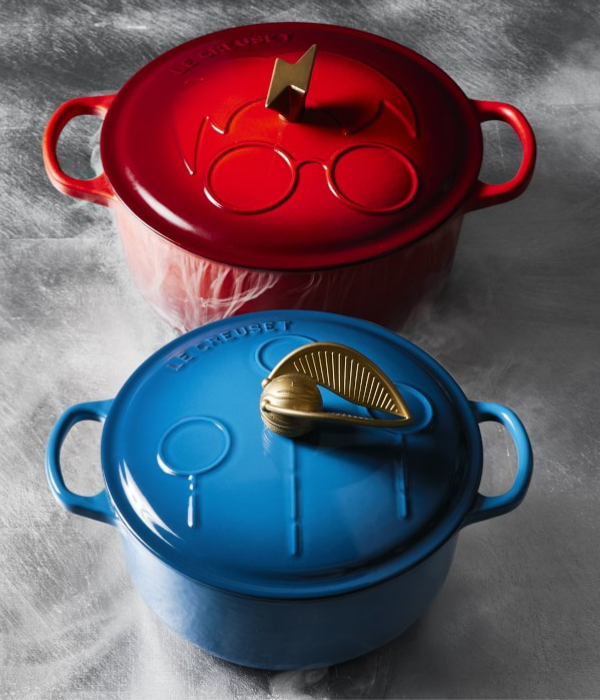 Whether it's over the stove or in the oven, these round pots are made of cast iron and an enamel coating to ensure even cooking to all your dishes. The lids also shut tight to lock in the moisture and properly tenderise your meat-based dishes.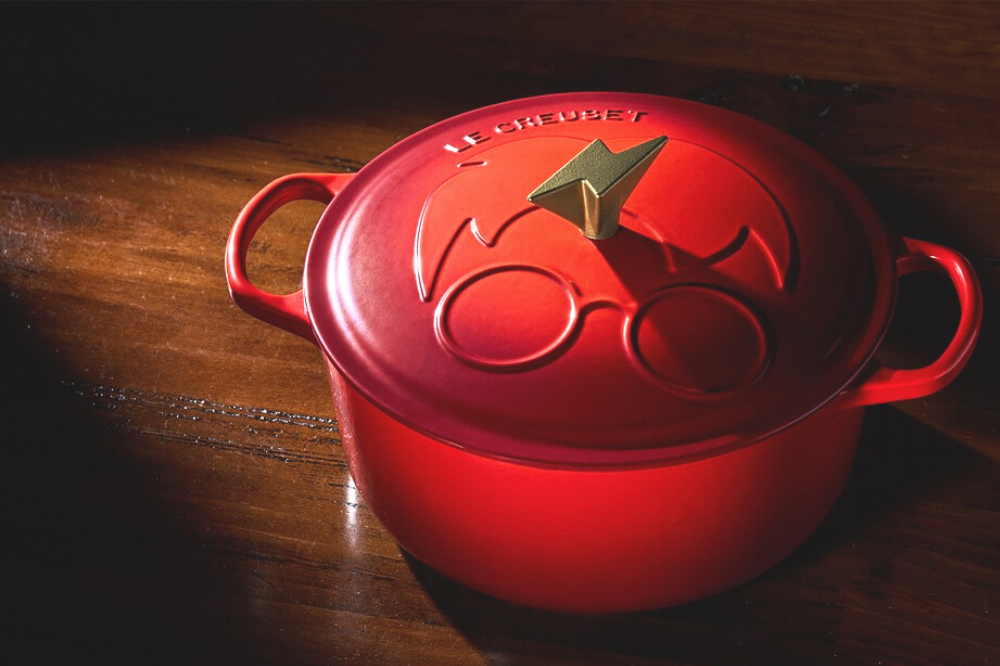 With 2 variations of the pot available, the first is coloured a bright cerise red with an image of Harry Potter himself etched onto the lid. As a handle, Harry's iconic lightning bolt scar is in 3D form with a metallic gold finish. 
The 5 ½ qt red pot is priced at $599.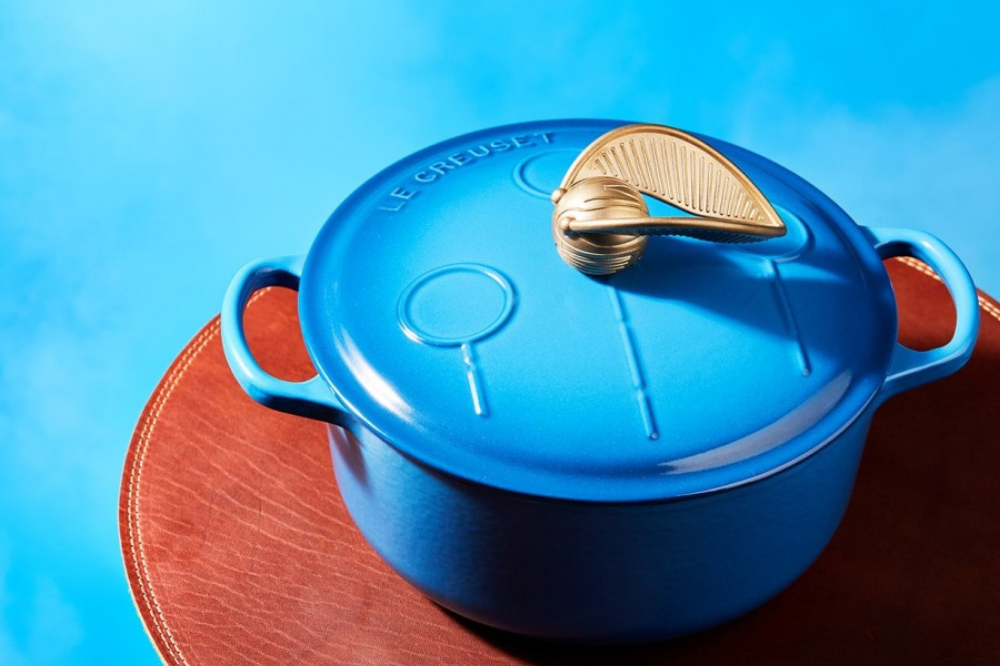 The other version of the pot is in a Cerulean blue with a lid design inspired by Quidditch. Embossed on the top are the game's hoops, while the handle is a solid brass golden Snitch. 
The 2 ¾ qt blue pot is priced at $479.
Rectangular Casserole Pan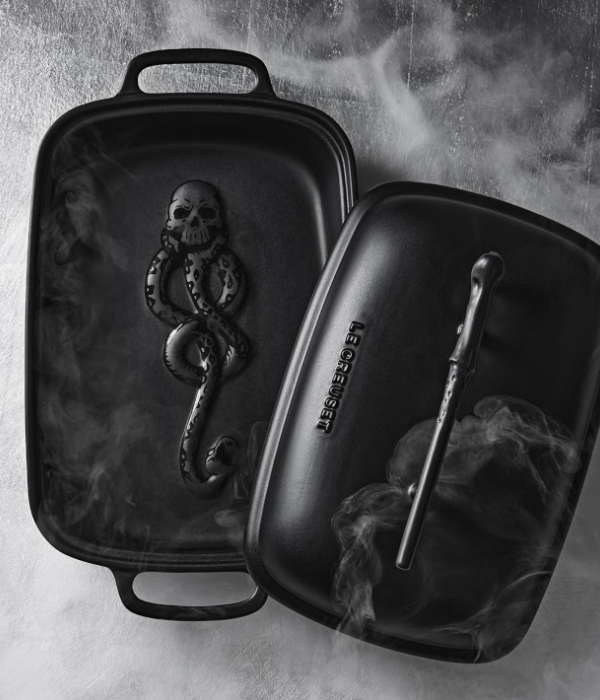 If Voldemort nose his way around the kitchen, he'd probably be picking this pan to use. With a sleek matte black coating, this casserole pan is a great addition to quiche night given its rectangular shape and not-too-deep base. 
The handle is a replica of Volde's wand while the base of the pan reveals a Death Eater mark for that wicked finish. 
The black pan is priced at $199. 
Plates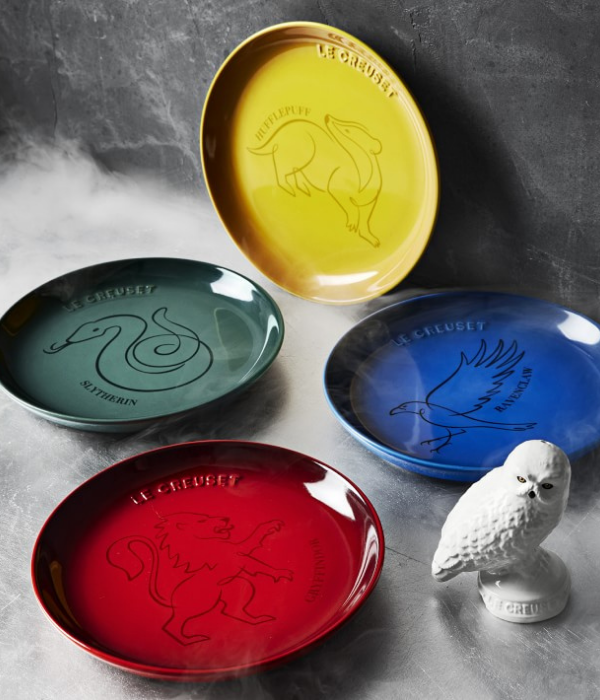 Fine dining at home calls for fancy tableware – like these 4 Hogwarts Houses dessert plates. Each plate has the various 4 house logos printed on it, with a gradient-type finish to the plate's coloured coating. 
The plates are priced at $129 for the full set of 4. 
Mugs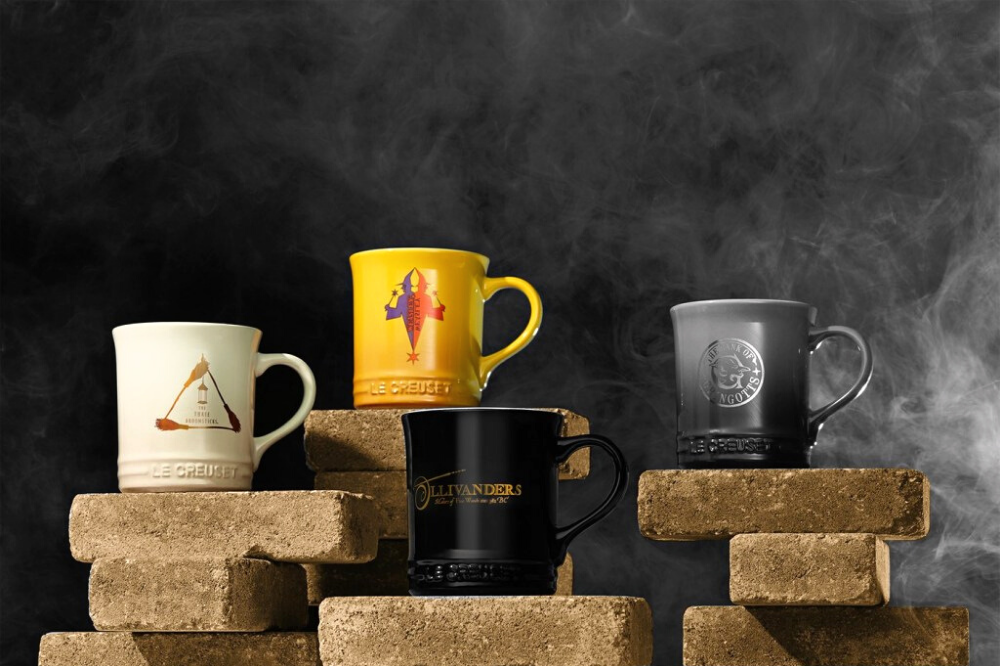 Most of us muggles need our daily caffeine fix just to function – maybe that's why they call them mugs? These 4 mugs are each decorated in correspondence with various Hogwarts "enterprises" like Weasleys' Wizard Wheezes, The Three Broomsticks, Ollivanders and Gringotts.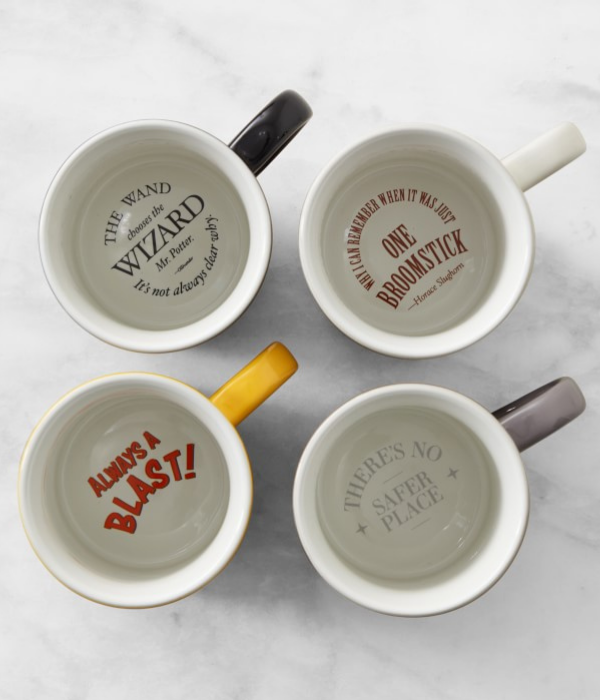 Take your last sip, and the very bottom of the mug reveals iconic quotes from the film – motivation to get you up and running in the morning.
The mugs are priced at $149 for a set of 4. 
Wand Spatulas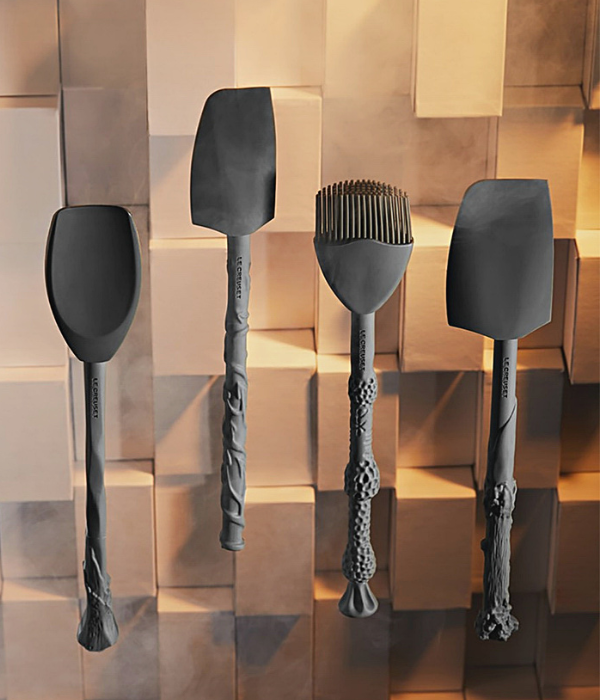 Finally, as a wizard is with their wand, every baker needs their own magical spatula. This set of 4 spatulas each have handles that are made to look like wands and with varying tips. 
The set includes a brush tip, a spoon spatula and 2 different sized regular spatulas – fitting for an evening of baking some enchanting desserts. 
The spatulas are priced at $109 for a set of 4. 
This Le Creuset x Harry Potter Kitchenware Collection Will Whisk You Away To The Wizarding World
Whether you pass or fail the potions O.W.L, this Harry Potter-themed kitchenware will help you work towards that perfect A in cooking. All the items in the limited collection are currently available in stores at Takashimaya Singapore or you can purchase them online at William Sanoma. 
All images courtesy of Le Creuset & Williams Sanoma.
Also read:
This Harry Potter Airbnb Is A Hogwarts-Inspired Treehouse For Potterheads To Live Like A Wizard