Le Creuset x Miffy 
It's funny how as we get older, most of us can relate to being impressed by practical gifts like kitchenware and electrical appliances, especially if we are homeowners. If you've recently moved into your BTO and are looking to level up the aesthetics of your living space, Le Creuset has a special Miffy collection, which includes plates and pots, for your consideration.   
The collection
What I like the most about the French kitchenware brand is their amazing designs that will make you go oui instantly. If their previous cherry blossom-inspired collection did not impress you, their Miffy collection might just change your mind.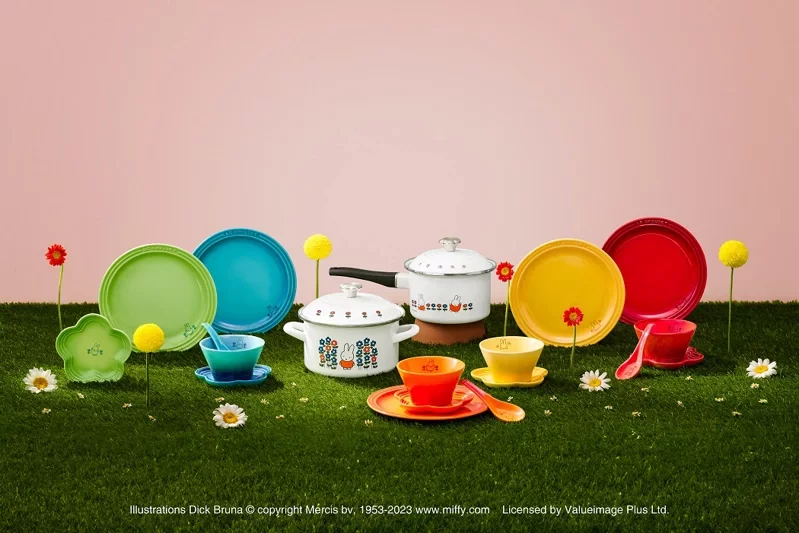 Inspired by vibrant colours, the Miffy collection includes plates and cooking pots for you to use when whipping up and serving a delicious meal. These colourful kitchenware items stand out with their bright appearance, and they also serve as home decor, adding a pop of colour to your living space.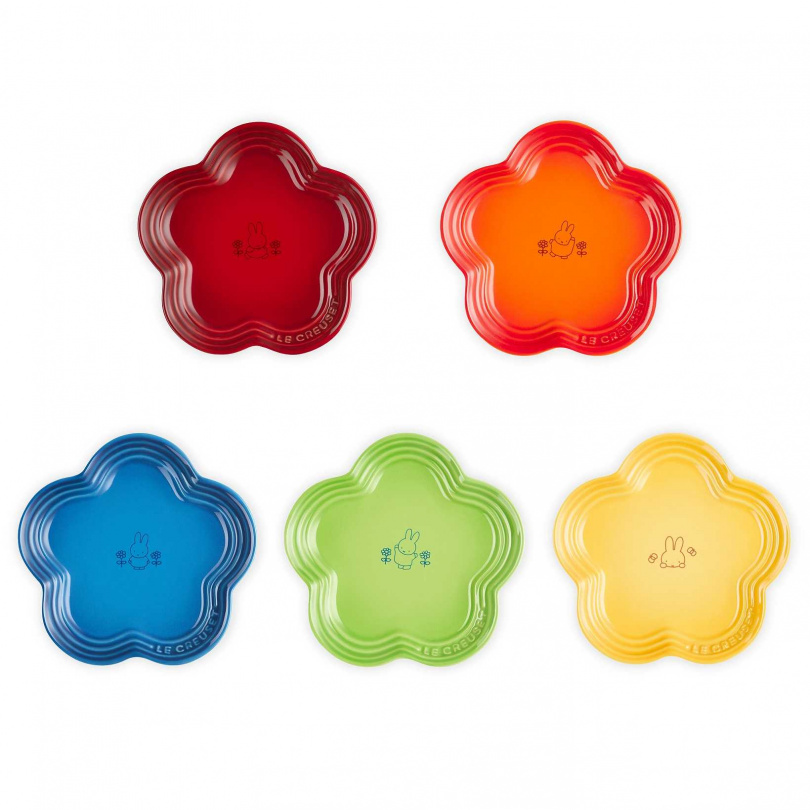 Why serve food on a regular round plate when you can impress your guests with these flower-shaped dishes? Available in five colours, each plate features a unique Miffy motif. For instance, the green plate has a motif of Miffy with her arms stretched.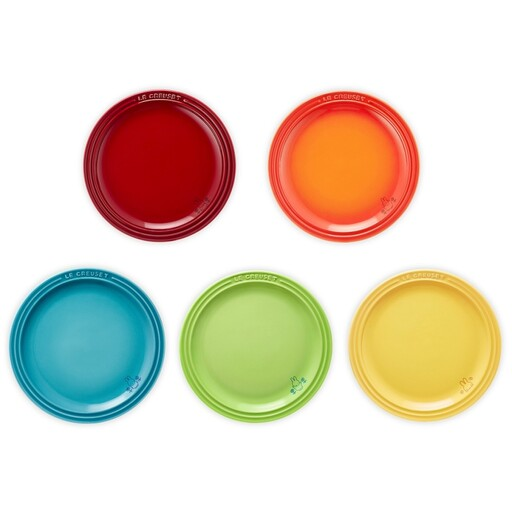 As the saying goes, "Simplicity is best." The collection sees a series of round plates that are also available in five shades. Unlike the aforementioned design, this one showcases a smaller Miffy motif at the edge of the plate.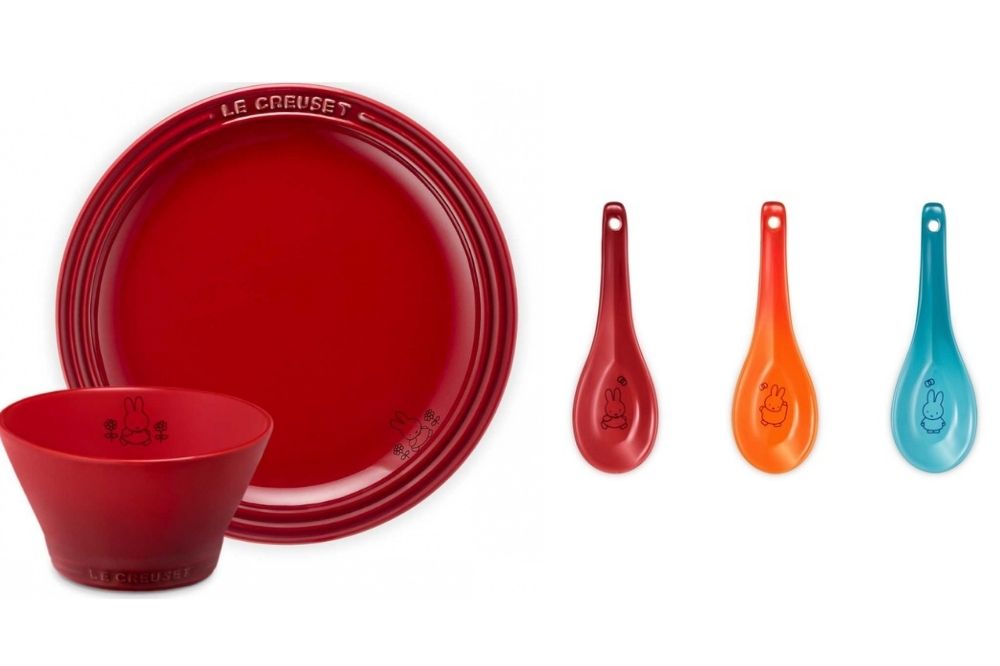 To complete your dining set, Le Creuset has also included drinking bowls and soup spoons in the collection. Similarly, all of them are adorned with a Miffy motif. 
Perhaps with these adorable crockeries, young ones will be eager to have their meals, and parents can take this opportunity to entice their picky eaters.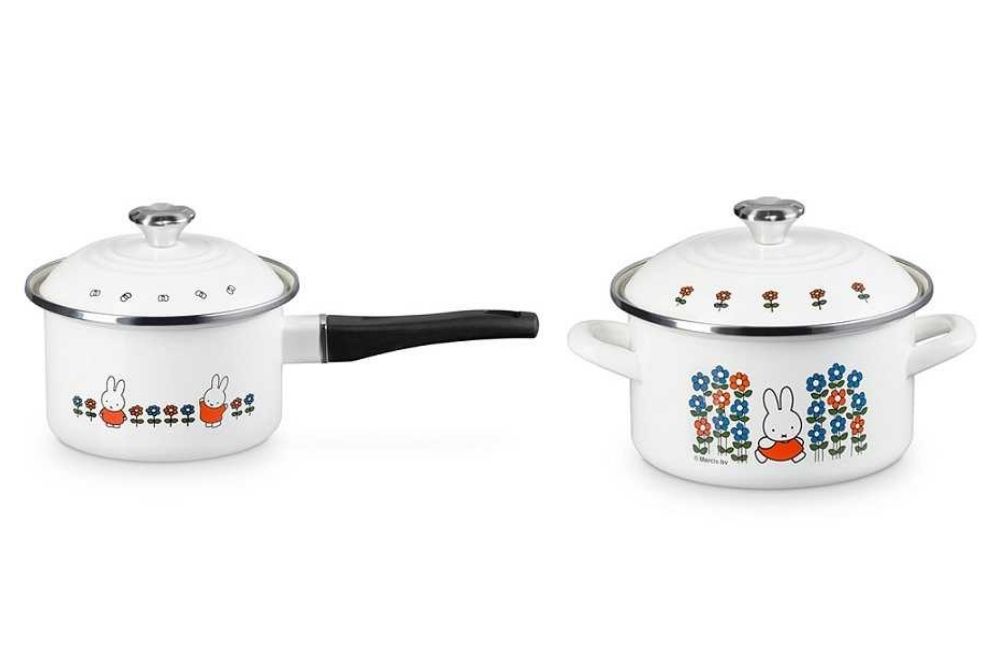 Make cooking more enjoyable when you have the Miffy hand-held pot and casserole. Unlike the other items in the collection, these ones appear in white, and feature Miffy enjoying her time in a field of flowers. 
While most people might focus on the details of the pots themselves, be sure to also cast your gaze on the lids. You won't want to miss the adorable ribbon and flower motifs. 
Make Cooking & Eating More Enjoyable With The Le Creuset x Miffy Collection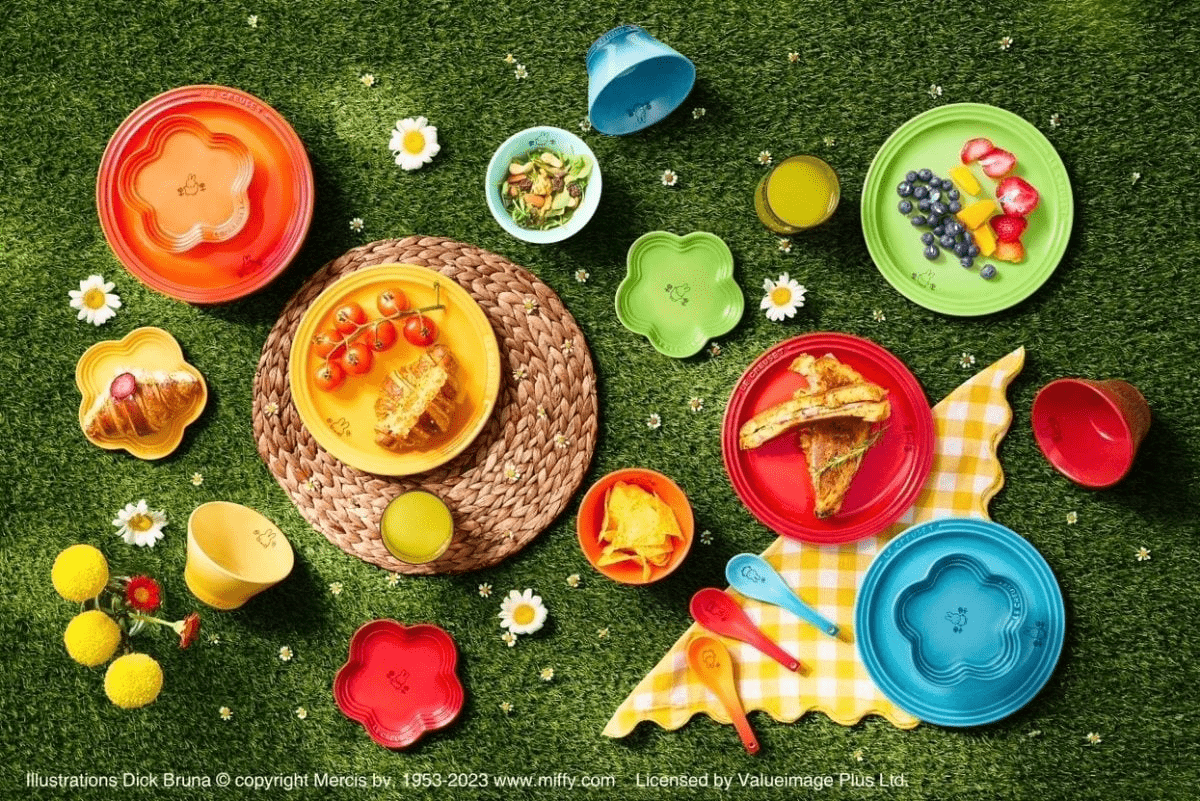 While Le Creuset has shown us their newest Miffy collection, they have yet to announce the official release date and prices. As we wait for them to be released, check out other Le Creuset collections like the one with Harry Potter.
All images courtesy of Le Creuset.
Also read: 
The Face Shop x Miffy's New Beauty Collection Has Cute Bunny Packaging To Amp Up Your Routines