Lee Hwa's New PurpleGold™ Bicentennial Collection
Unless you live under a rock, you've probably heard of the Singapore Bicentennial. It's been 200 years since Sir Stamford Raffles set foot on our island, so there's a year-long series of festivals, exhibitions and events to showcase our diverse history and culture.
Inspired by a pair of terrestrial and celestial globes in an upcoming bicentennial exhibition at the National Museum of Singapore, Lee Hwa Jewellery crafted an exclusive PurpleGold™ bicentennial collection.
The result is two precious earrings gleaming in luminous purple gold and sprinkled with diamonds.
PurpleGold™ The Globe Stud
A zhng-ed up alternative to the classic pearl, the PurpleGold™ The Globe stud has sparkling diamonds that lay across the spherical design to mimic the celestial and terrestrial globes. The Globe stud goes for $688 a piece.
PurpleGold™ Rising Stars Earring
If you're feeling extra, the PurpleGold™ Rising Stars earring will dial up the glamour instantly. The design lines up five dazzling stars and a crescent moon, while a delicate chain strings the PurpleGold™ sphere to connect it from front and back. A single piece retails for $788.
If you can't decide between the two designs, why not pair the dangling earring and stud together for a cohesive statement look?
Purchase any two pieces from Lee Hwa Jewellery's PurpleGold™ bicentennial collection and you can enjoy 10% off. Pop by any Lee Hwa Jewellery boutique or the National Museum of Singapore's gift shop to bag home these limited-edition pieces.
Your earrings will be given to you in a limited-edition gift box that'll look gorgeous on any vanity.
Exclusive in-store promotions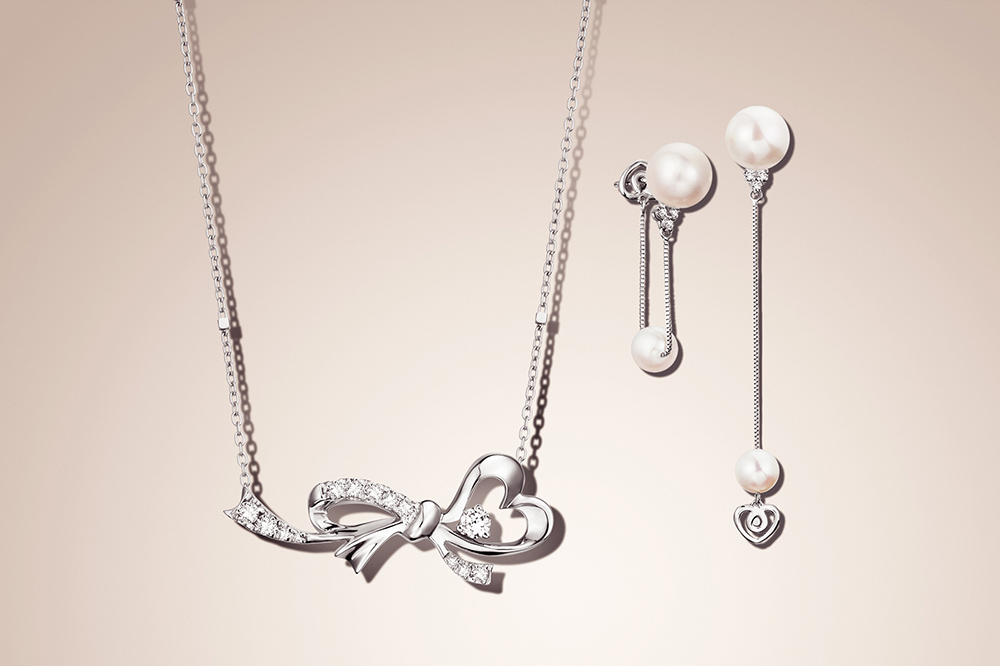 A sneak peek of some items that will be available during the promotion
From 6 to 8 September, you can save up to 75% on exclusive items, including rings, necklaces, earrings and bracelets starting from $98. This promotion is only available at Lee Hwa Jewellery at JEM (#01-61) and Jurong Point (#01-67).
When you spend a minimum of $500, you'll also receive a free stylish travel jewellery box worth $59. If you've been thinking of splurging on fine jewels for yourself, a friend or family member, there's no better time to do so.
Lee Hwa Jewellery's PurpleGold™ Bicentennial Collection
The earrings in Lee Hwa's PurpleGold™ bicentennial collection are versatile pieces to complement any makeup look and outfit. For everyday wear, there's The Globe stud for a subtle twinkle. If you want to turn heads, the Rising Stars earring is the ultimate eye-catching accessory.
This post is brought to you by Lee Hwa Jewellery.
Photography by Sebastian Tan
Also read:
Lee Hwa's JewelPlay Is Shaking Up Jewellery Shopping With An Aesthetic Open Concept