LINE FRIENDS Bakeware
During the Circuit Breaker period last year, many of us turned to baking to pass the time stuck at home. However, with the gradual easing of restrictions into a new normal, making cookies and pastries has fallen off most people's to-do list. If you are a Circuit Baker looking to get back into the routine, this collection of LINE FRIENDS bakeware may be the motivation you need. 
Equipment types 
The collection comprises 3 different types of smart kitchen measurement tools: weighing scales, measuring cups and kitchen timers. It comes in 4 different design options, each featuring either Brown or Sally, and in 2 variants. You can choose to buy the items separately, or as a set.
Weighing scales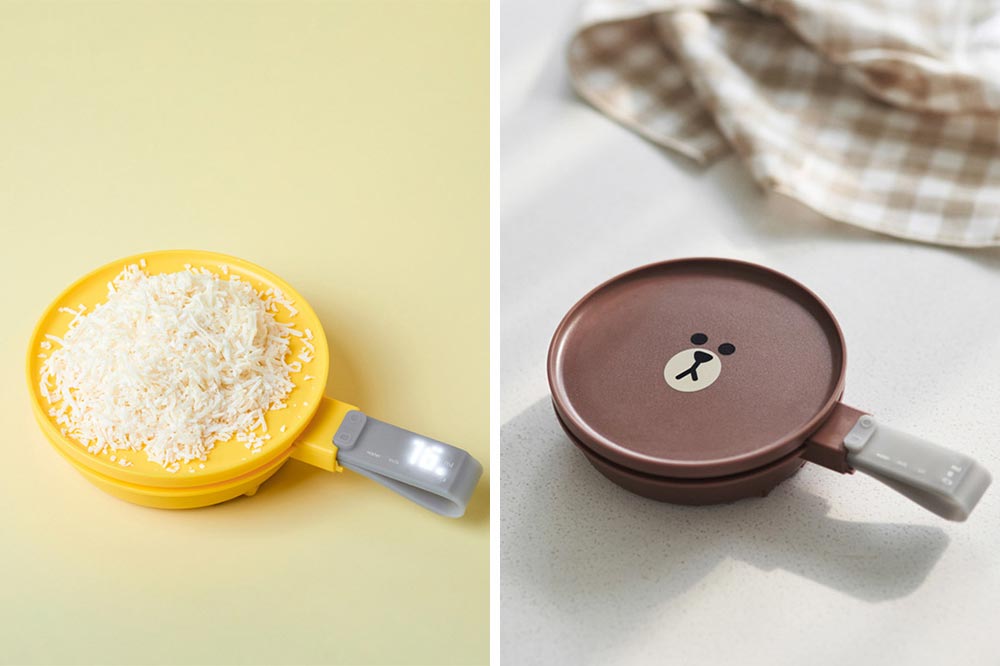 An example of the smart features found in the equipment can be seen with the weighing scales.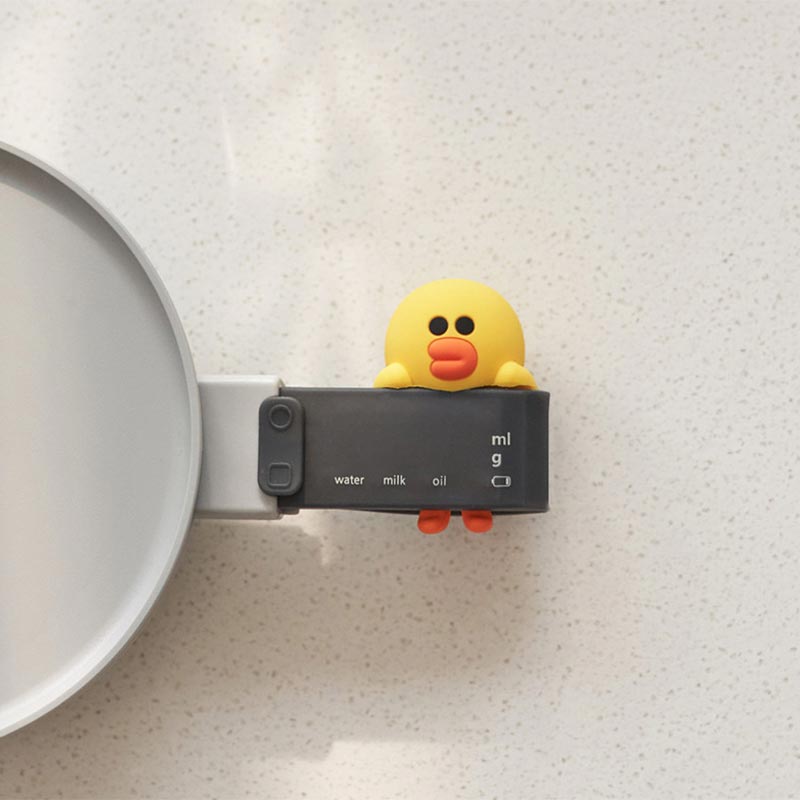 Using the control on the handles, bakers can switch between different units of measurement. There is even an option to specify types of liquids users wish to measure. 
Measuring cups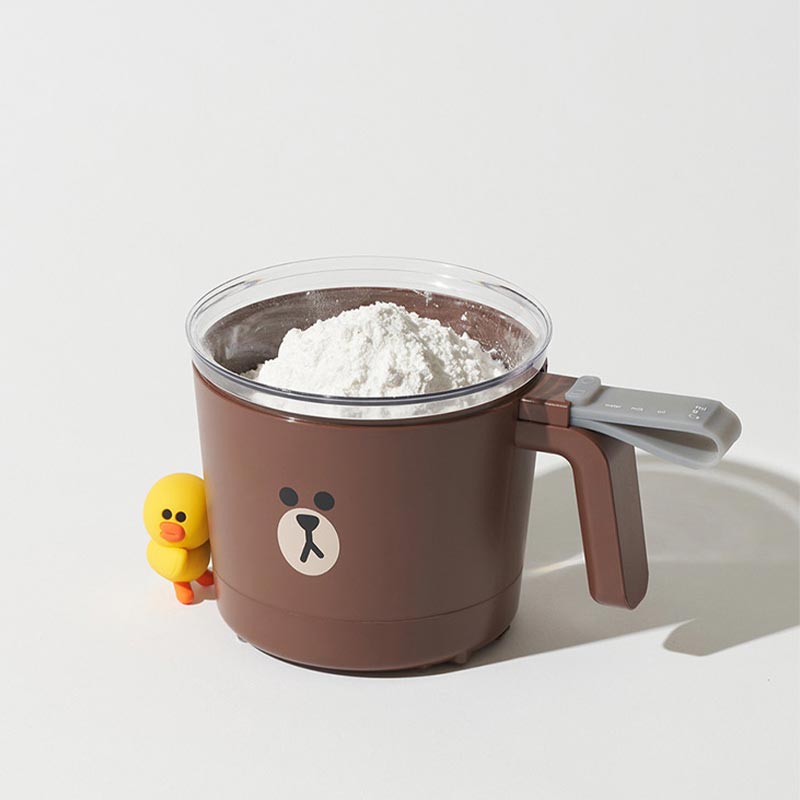 Let's be honest, the worst part of baking is probably the cleaning up. The LINE FRIENDS measuring cups distinguish themselves with their ease of washing.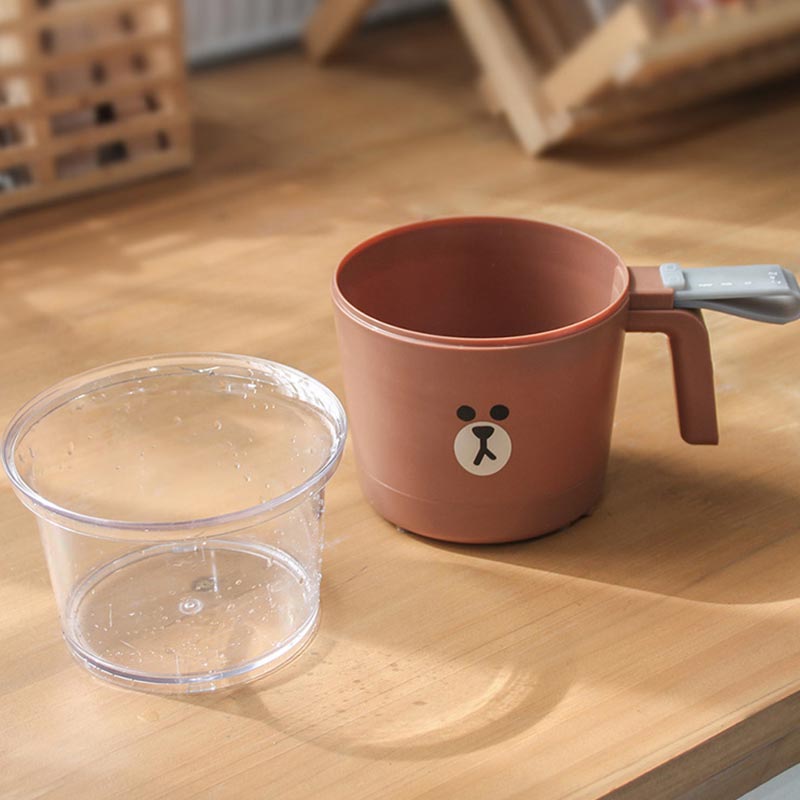 With an easily detachable inner cup, bakers won't have to feel sian trying to scrape off stubborn bits of flour from their precious measuring cups. 
Kitchen timers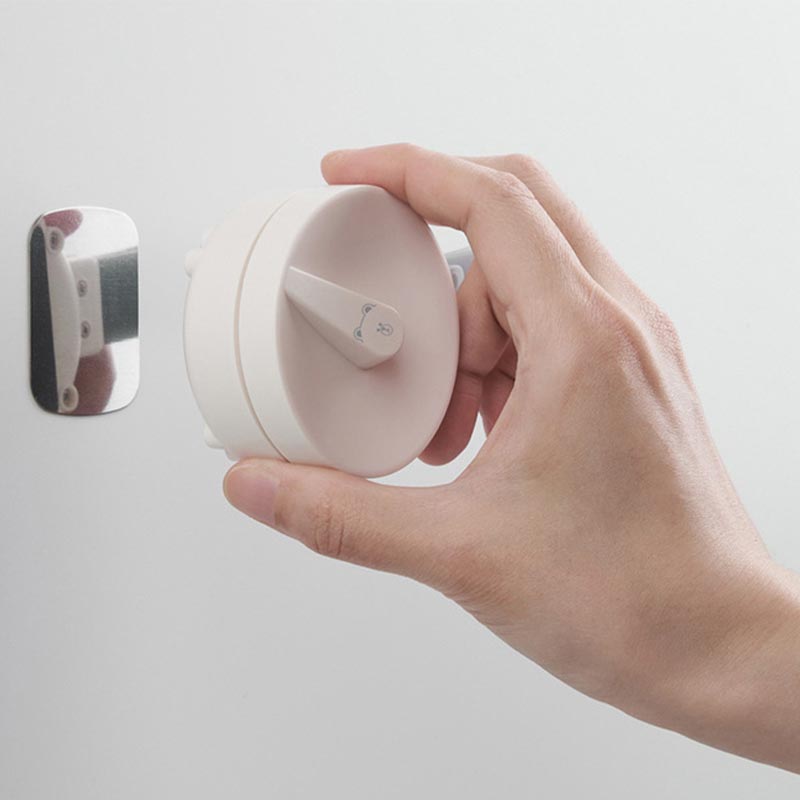 Sporting a magnetic base, the kitchen timers can be easily attached to the wall. This will no doubt reduce kitchen clutter while working, sparing bakers some headache.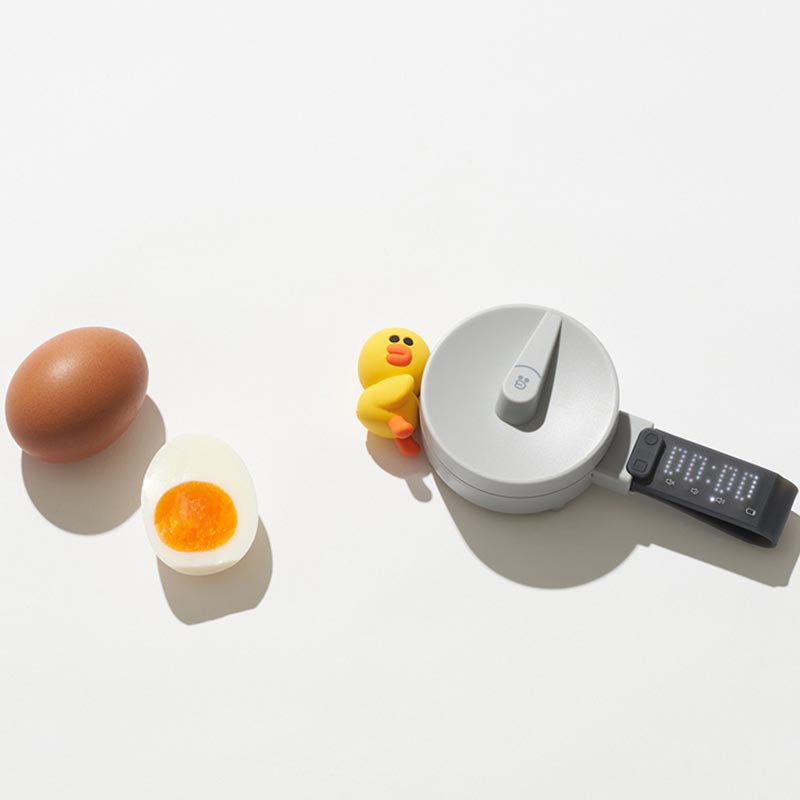 For those who want to keep it old school, the Figure variants come with an analog toggle to adjust the timing on the device. 
Also read: 
These Disney Wireless Earbuds Will Make You Feel Like A Kid Again When Blasting Your Top Theme Songs On Repeat
Design options 
As mentioned, there are 2 design variants available. There's the more minimalist Figure option, and the more familiar Face option.
Figure variant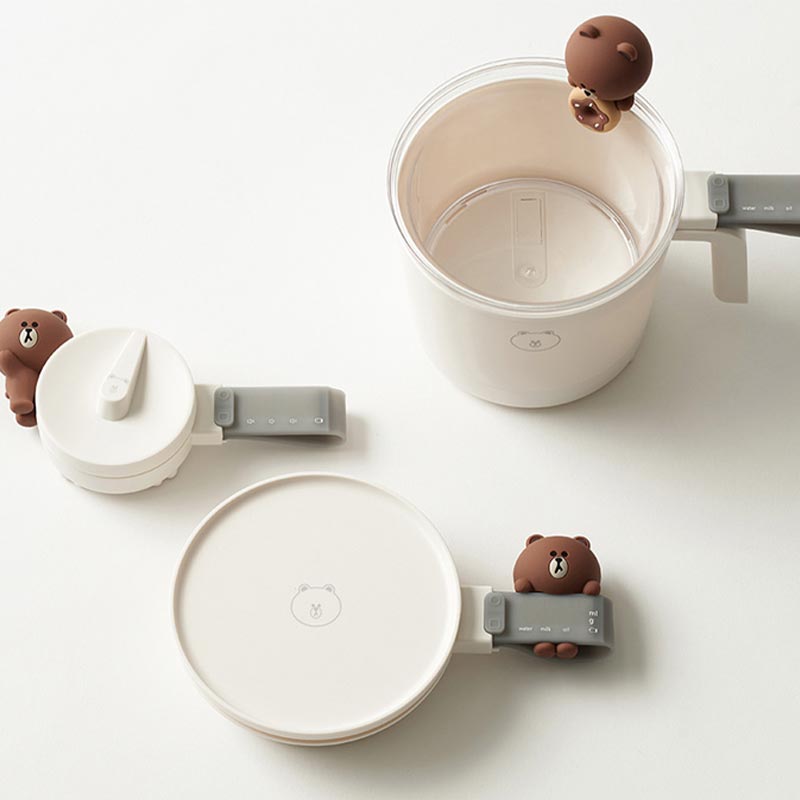 With its cream white colour, the Brown Figure items will complement any minimalist household.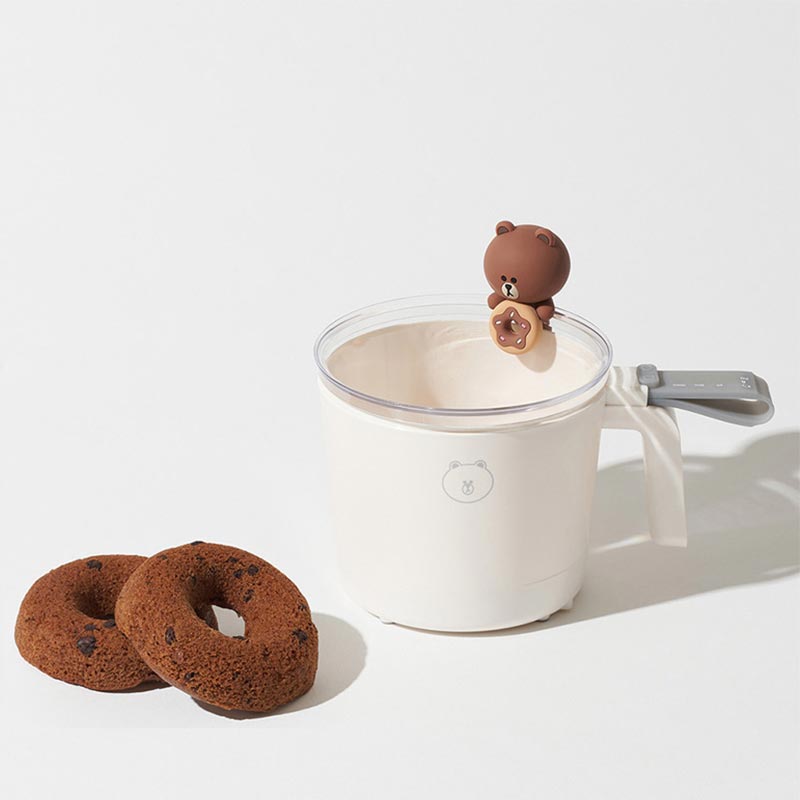 Each item comes with a Brown figurine so home bakers can feel like they're hanging out with their favourite bear while busy in the kitchen.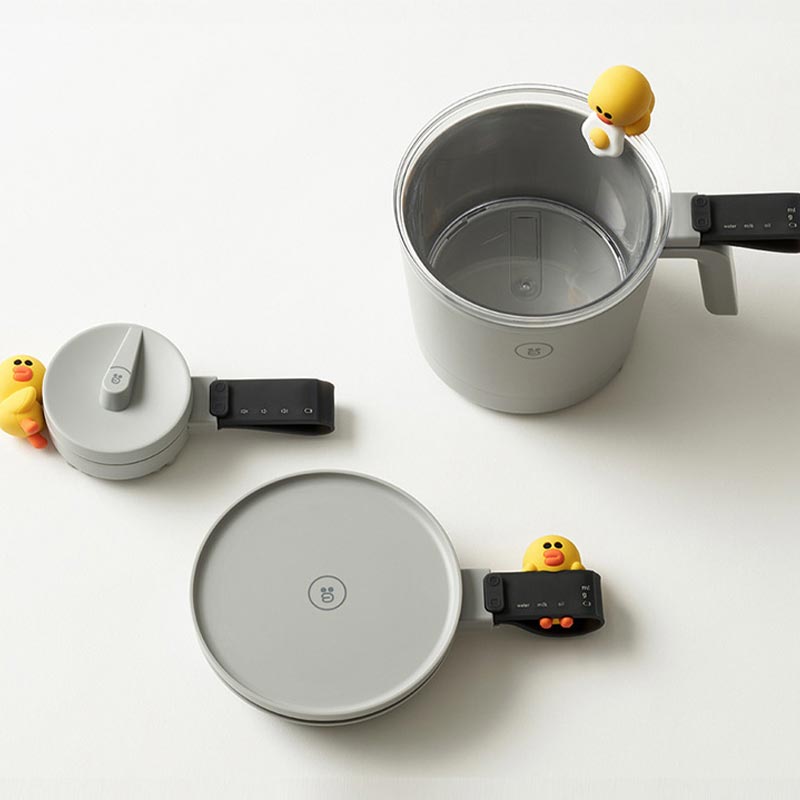 It seems like Sally and Brown are inseparable, even in the kitchen. If you are a fan of the chick, the Sally Figure items will complete your aesthetic cookware arsenal, thanks to the sleek grey colourway.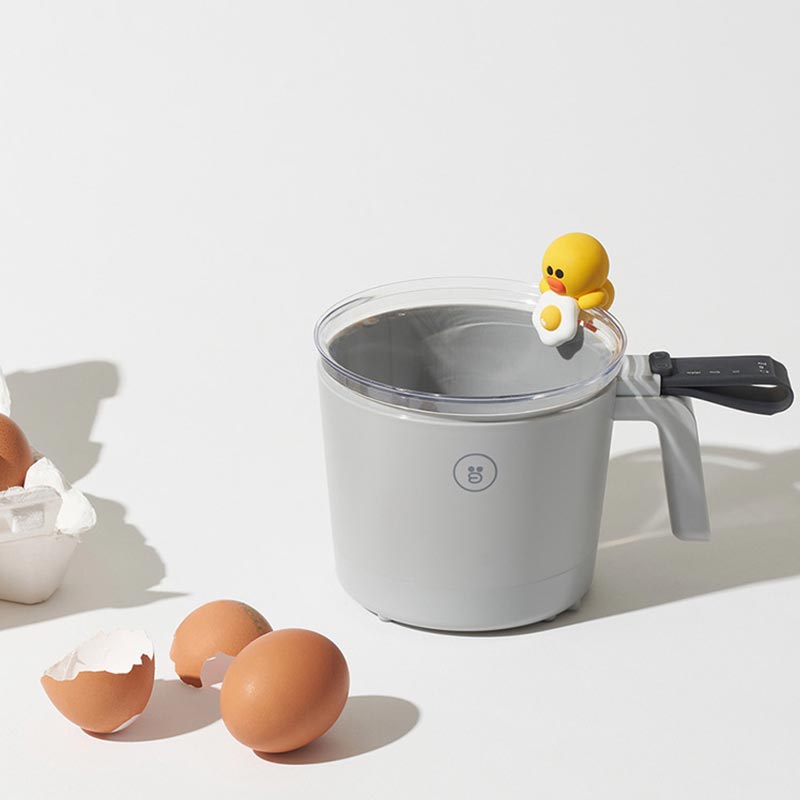 Instead of a doughnut, this Sally figurine is gripping onto a fried egg. She seems to be struggling to hang on to the cup, so let's all cheer for the adorable little chick. 
Face variant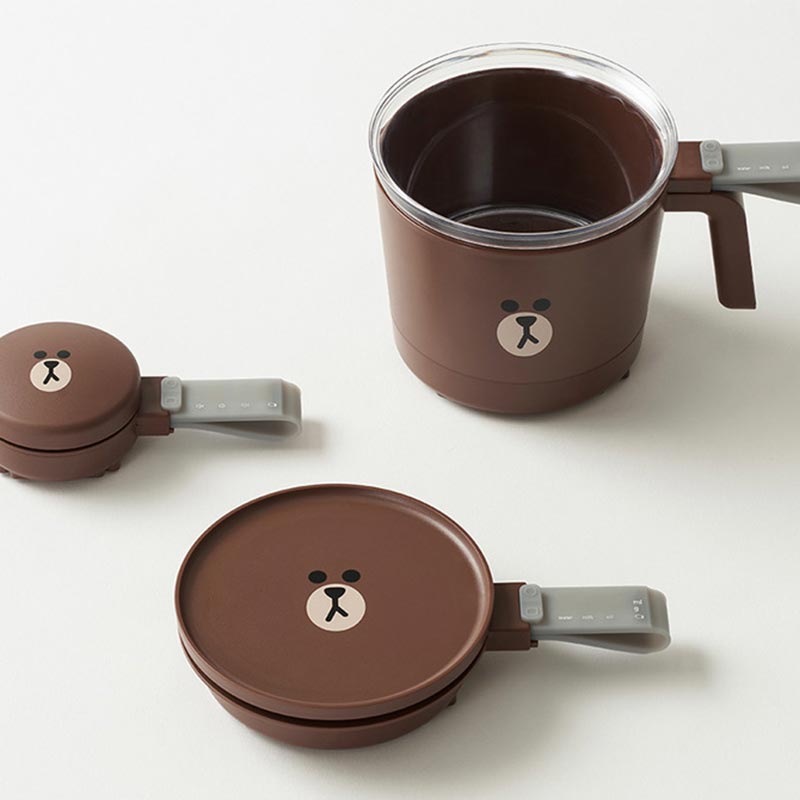 The design of the Brown Face items is more similar to other LINE FRIENDS products out there. Boasting an all-brown body and a print of Brown's face, these pieces truly embody the spirit of the character.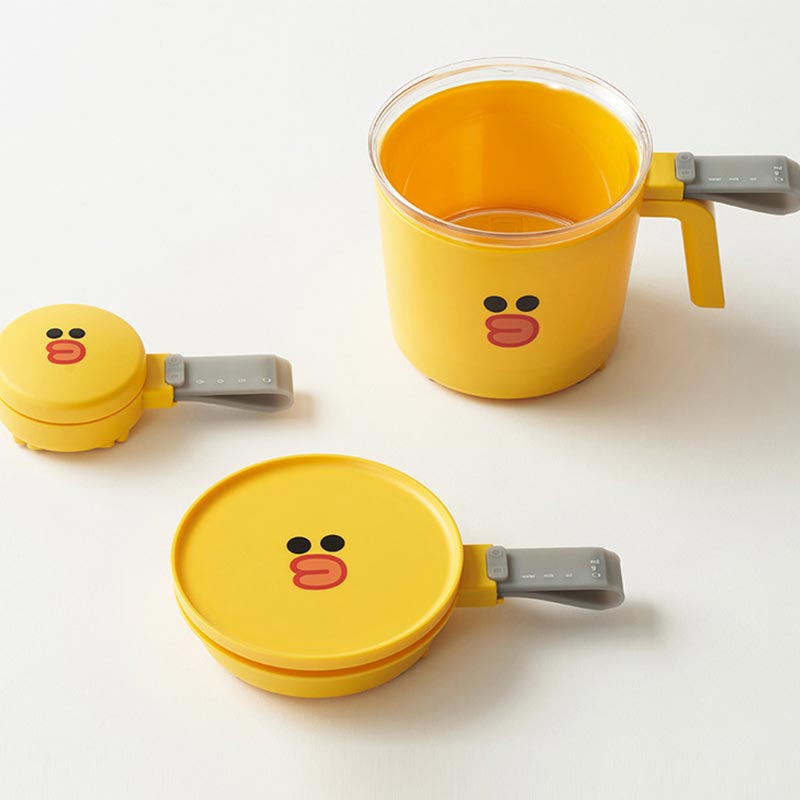 You'll never have to worry about losing any equipment with the Sally Face items. The bright yellow body means you can easily spot them, even if they're buried under a mountain of other utensils. 
LINE FRIENDS Bakeware Will Bring Back Your Culinary Ambitions
The LINE FRIENDS baking equipment collection is available on Korean lifestyle accessories and furniture brand 10×10's website. Prices for the kitchen equipment start from ₩29,000 (~S$34.67) for the kitchen timer. A full set consisting of the kitchen timer, weighing scale and measuring cup is retailing for ₩123,000 (~S$147.15). While the retailer has temporarily suspended overseas shipping due to the pandemic, you can still shop from the site via  Buyandship, a freight forwarding service that lets you ship items from Korea.  
In the meantime, you can also check out the Disney wireless earbuds from Taiwanese brand infoThink if you are in the market for cute collectibles with a utility factor. 
All images courtesy of 10×10
Also read: 
LINE FRIENDS Mahjong Set Comes With Tiles Featuring Brown, Choco, Cony & Sally To Make Every Pong Worth It