Sir John x Luminess' The Lion King Makeup
Disney-themed beauty collections are on the rise and there are no signs of stopping. Just like M.A.C's regal Aladdin makeup range, the next one on our wishlist is fit for royalty. Sir John has partnered with Luminess to bring us a fierce collection inspired by The Lion King film.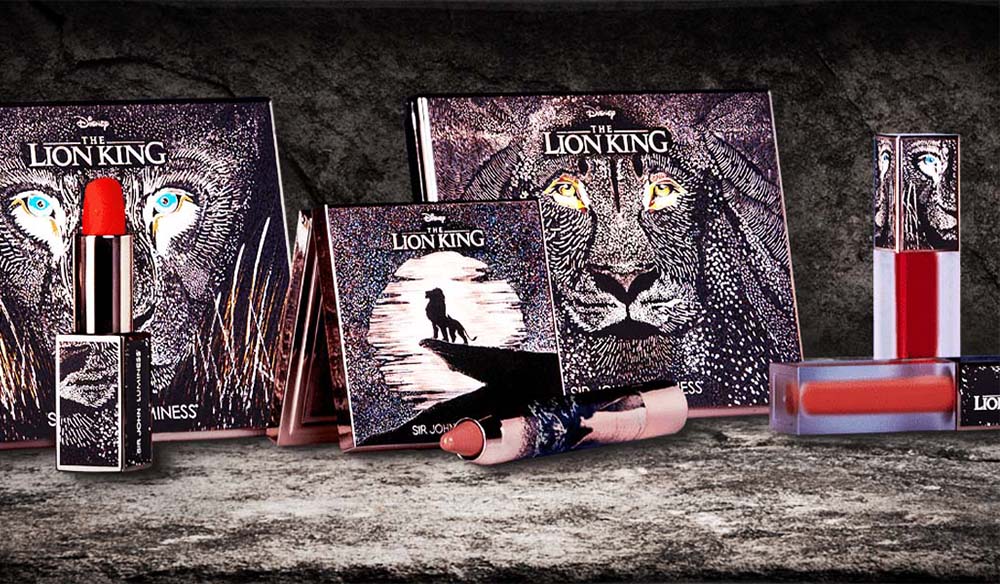 In case you aren't familiar with Sir John (not to be confused with Sir Elton John), he's best known as Beyoncé's makeup artist, and with Queen Bey voicing Nala in the upcoming remake, the new collection feels like a perfect fit.
The 8-piece collection will feature an eyeshadow palette, a contour palette, a highlighter, a tinted lip balm, 2 matte lipsticks and 2 liquid lipsticks. Using an "etched enamel technique", the elegant packaging has a rose gold sheen that's accentuated by a 3D printed, tactile metal coat.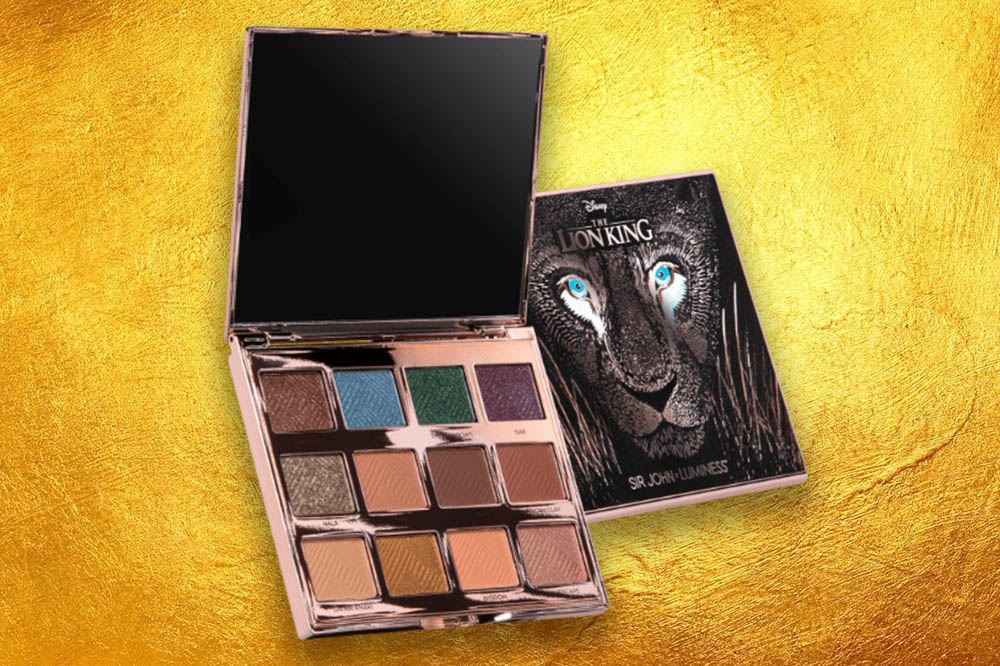 Let's start with the cream of the crop: Can't Wait To Be Queen Eyeshadow Palette. The sleek case houses 12 shades of shimmery bronze and gold, reminiscent of a glistening lion's mane. There are also pops of blue, emerald and purple to elevate your everyday makeup look.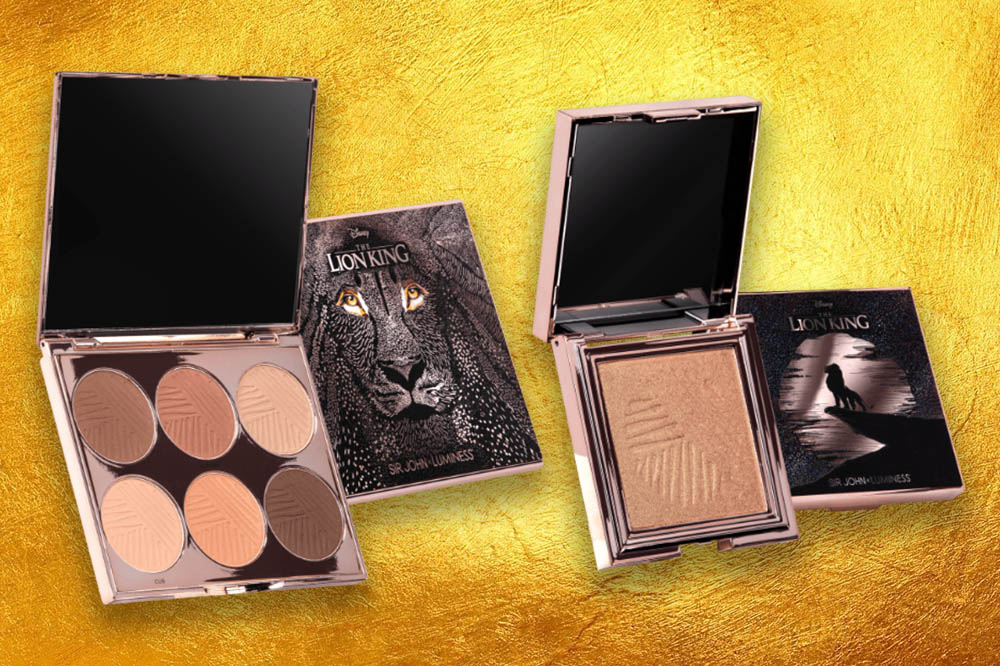 To carve out those cheekbones and brighten your complexion, turn to the Kingdom Sculpting Palette. It has 6 shades, featuring a neutral pink blush, red-toned browns and a deep cocoa. The Circle of Life Highlighter is for the glow-getters, and it bears the iconic imagery of Simba standing on the cliff.
Also read:
Disney X UStar's The Little Mermaid Makeup Collection Will Make You A Part Of Ariel's World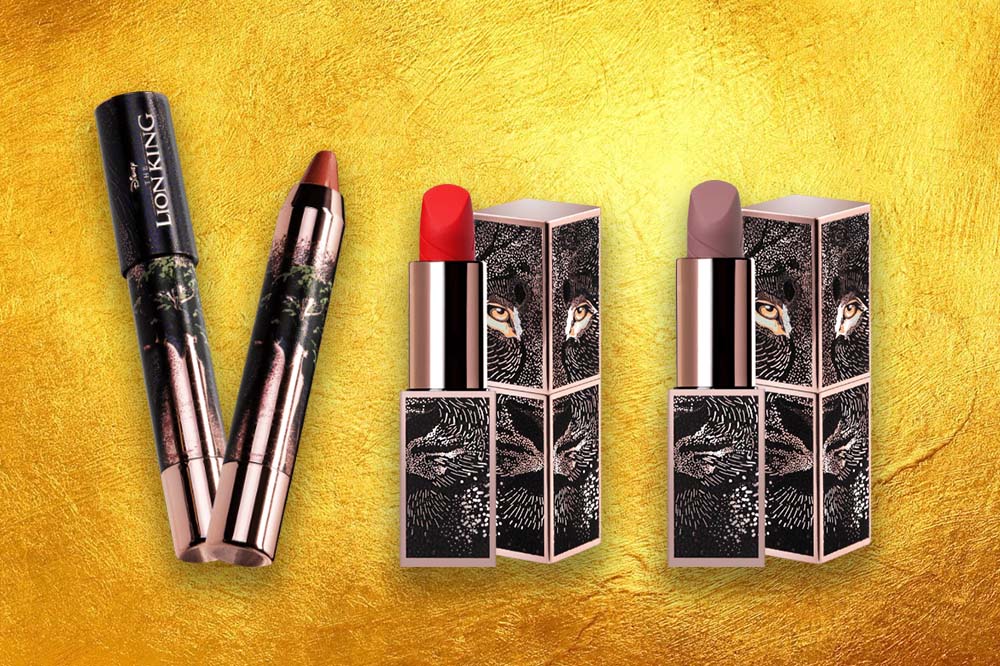 Most limited edition makeup collaborations only feature lipsticks, but this one features a sheer lip crayon, 2 matte lipsticks and 2 liquid lipsticks for us to play with. The Legacy Tinted Lip Balm adds a warm rose tint to your lips, while The Be Brave Matte Lipstick comes in Pounce, a bold orange-red, as well as Lion's Mane, a light mauve pink.
If you're looking for a longwear formula, there's the Be Prepared Liquid Lipstick in Romantic Atmosphere, a deep berry red, and Trouble, a rich brown. There's also a collectors' vault containing all the products mentioned, so have your credit card on standby.
The Lion King Makeup Collection
Have a look at these stunning makeup looks Sir John created using the products from his collection.
The collection drops on 15 June, so keep hitting the refresh button on Luminess' website 11 days from now to pounce on the products.
Cover image: Source
Disney x M.A.C's Aladdin Makeup Collection Will Grant Your Wish Of Becoming Princess Jasmine