Wet N Wild x Little Twin Stars Makeup
When it comes to describing Sanrio characters, chio pastel colours are always the first thing that comes to mind. US makeup brand Wet n Wild has teamed up with Little Twin Stars to bring us a collection of glittery eyeshadow palettes, lippies and accessories shaped like clouds. Now you can take these colours with you everywhere you go and have a colourful look yourself.
Eye makeup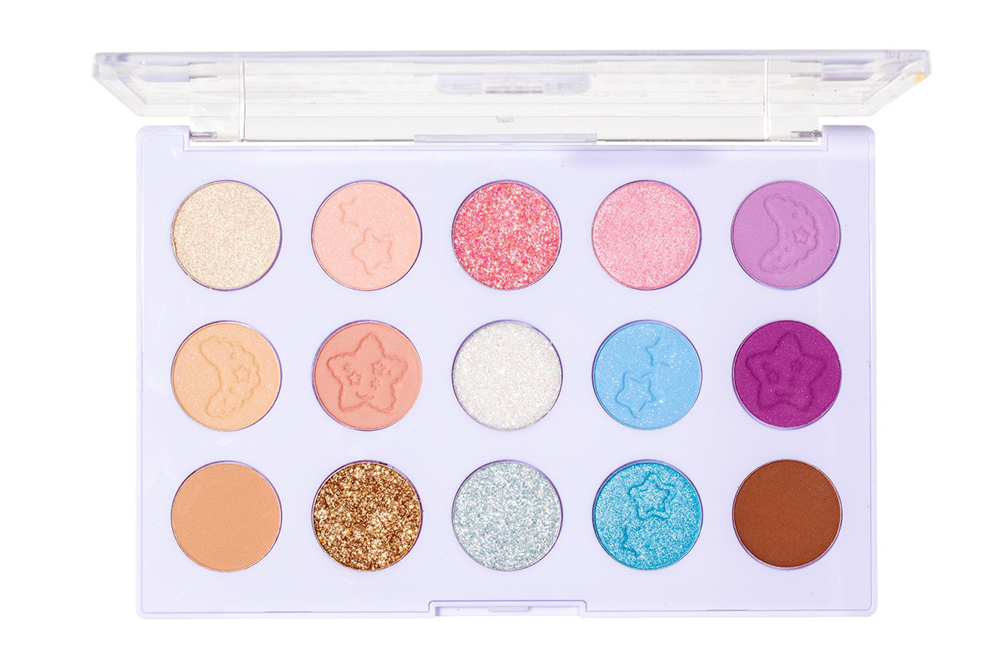 The 15-pan eyeshadow palette in this collection is titled "Cotton Candy Clouds". Just like its name, pastel mattes and sparkly shimmers that remind us of the sweet candy are included to make your eye makeup shine. 
With adorable prints of stars and moons that remind us of Kiki and Lala's space adventures, hitting pan will come easily. The eyeshadow palette is retailing at USD$14.99 (~SGD$20.34).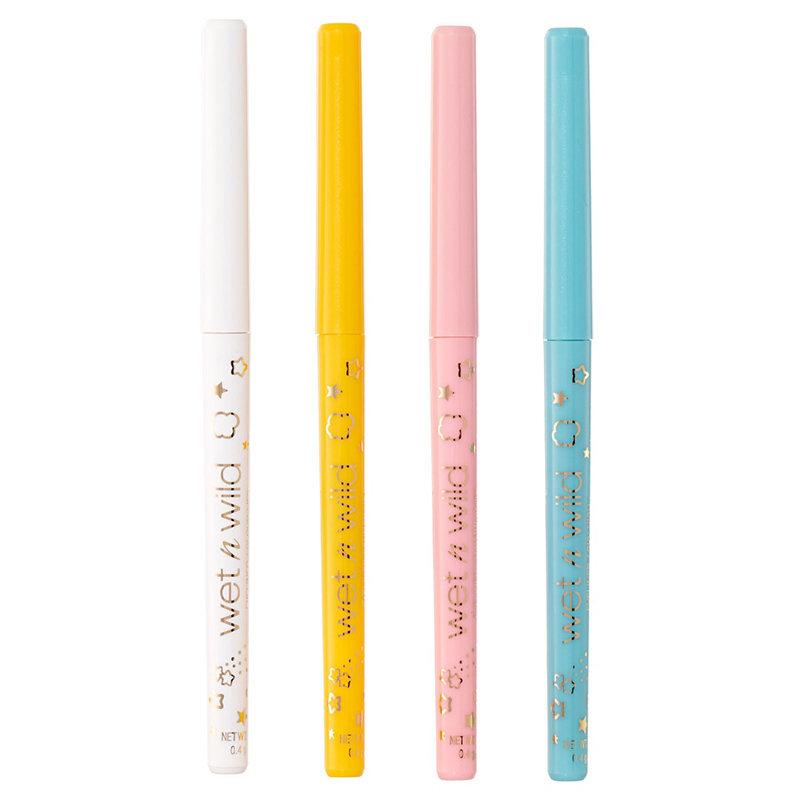 While black or brown eyeliners tend to give off a bolder look, level up your graphic eyeliner game with this 4-piece eyeliner set instead. The pigmented white, gold, pink and blue hues can create a dreamy effect to your face, each retailing at USD$9.99 (~SGD13.55).
Blush and highlighter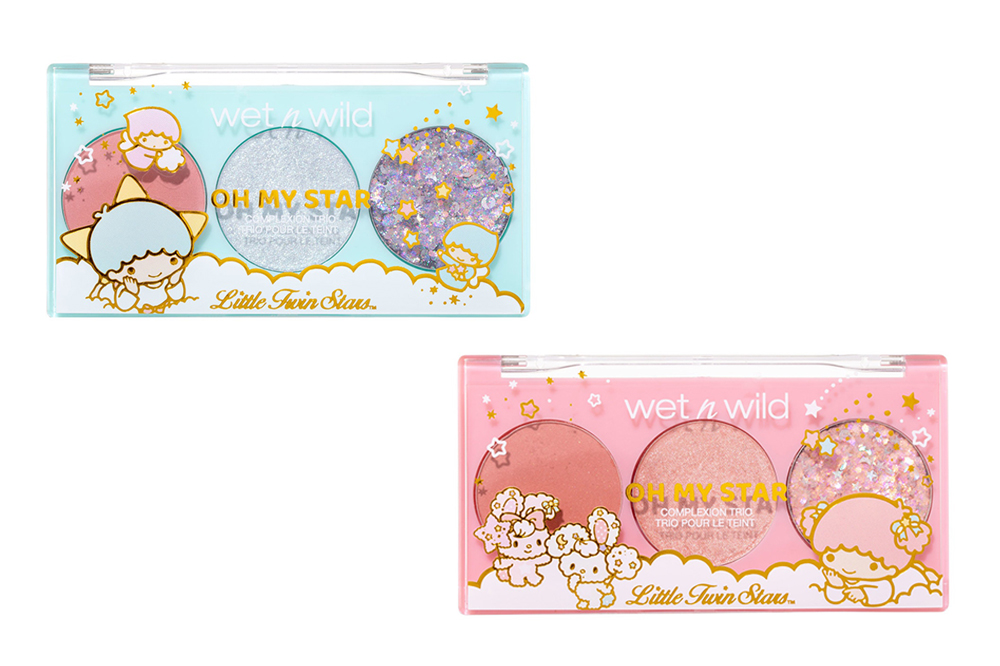 No makeup look is complete without blush and highlighter to add a pop of colour. The Oh My Star complexion trio bundle is complete with a glitter topper in unique star and moon shaped fragments. The bundle is retailing at USD$17 (SGD~$23).
Lippies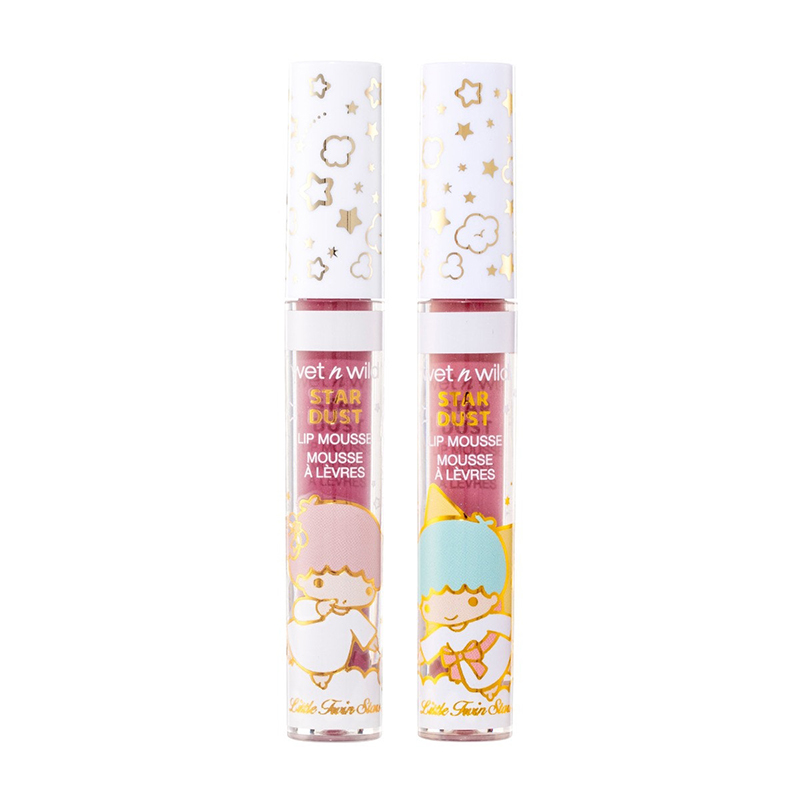 The lip mousse bundle features Kiki and Lala in 2 vibrant pink shades, infused with glitter particles for an extra twinkle. These shades are perfect for a date night with bae, retailing at USD$11 (~SGD14.92) per bundle.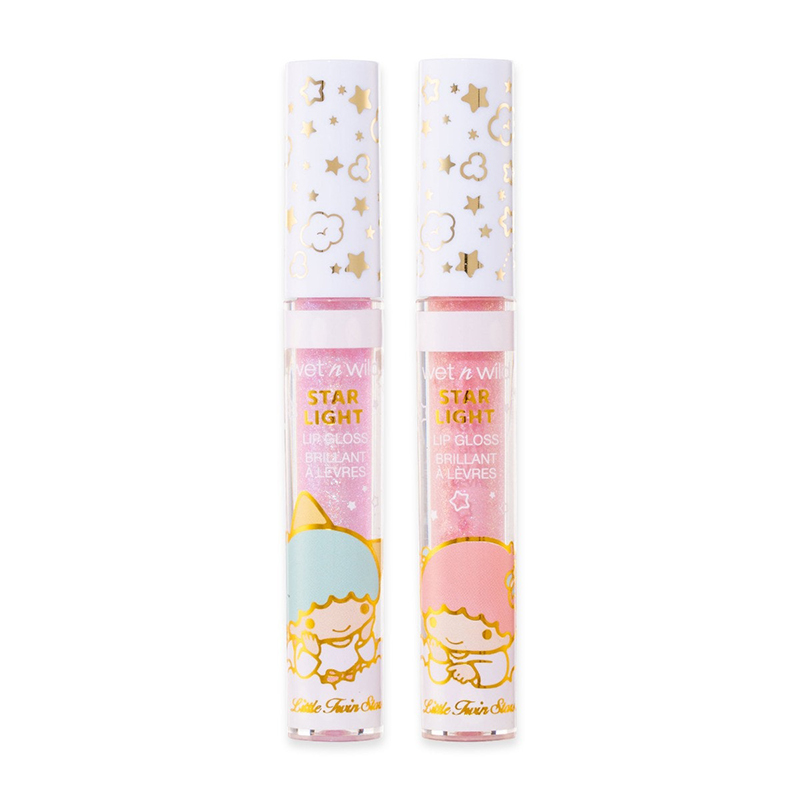 If you prefer a more subtle and soft lip look, go for these shimmery lip glosses in lighter shades instead. The Star Light lip gloss bundle also functions as a moisturiser for your lips, retailing at USD$11 (~SGD14.92) per bundle.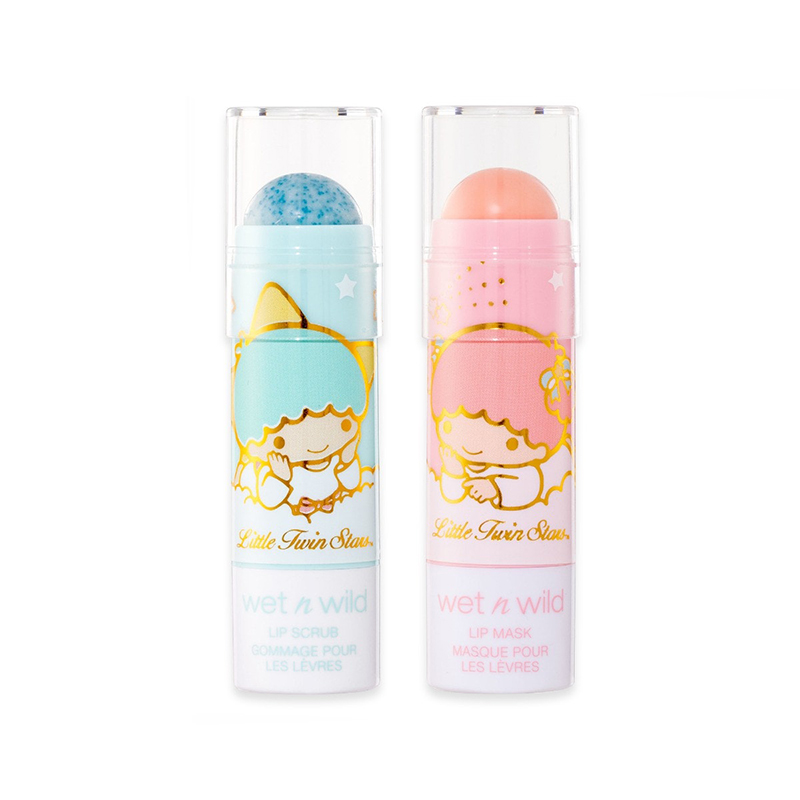 While skin care is important, many of us tend to overlook lip care in our night time routine. This Kiki and Lala lip care bundle includes a scrub to exfoliate dead skin and a lip mask to hydrate the lips. 
The lip scrub and mask is shaped like a cylinder and can be easily applied like lipstick. Paying tribute to Kiki and Lala's pink and blue hair colours, the bundle is retailing at USD$9 (~SGD$12.21).
Accessories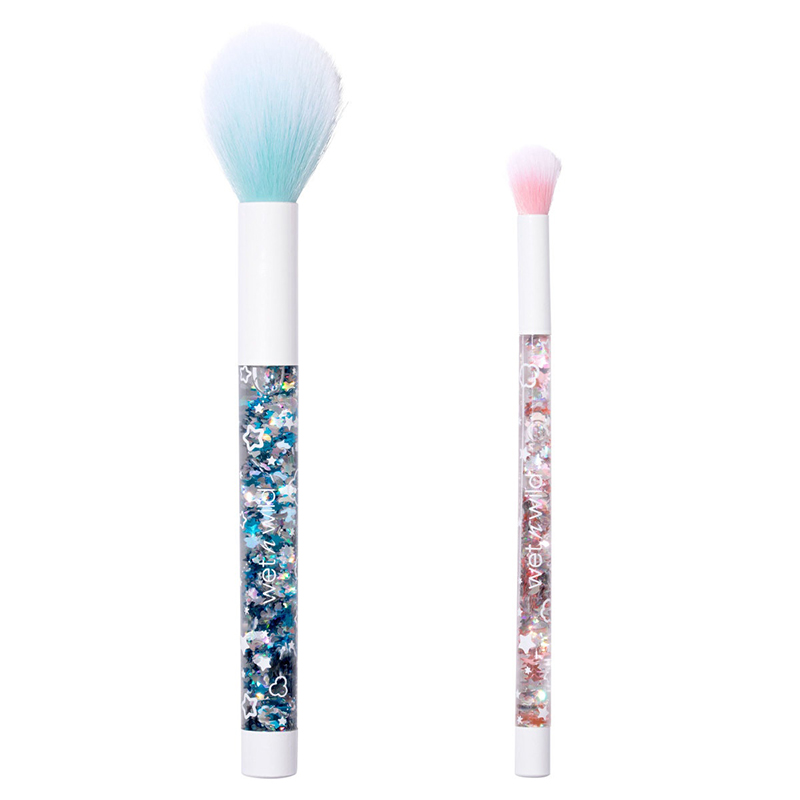 Apply your blush powder or eyeshadow with this glittery makeup brush set that comes in 2 sizes. While we can't own the same star wand that Lala has, holding onto these brushes adorned with star confetti is the closest thing to a glimpse of her magic. 
The brush set is retailing at USD$12.99 (~SGD$17.62) per set.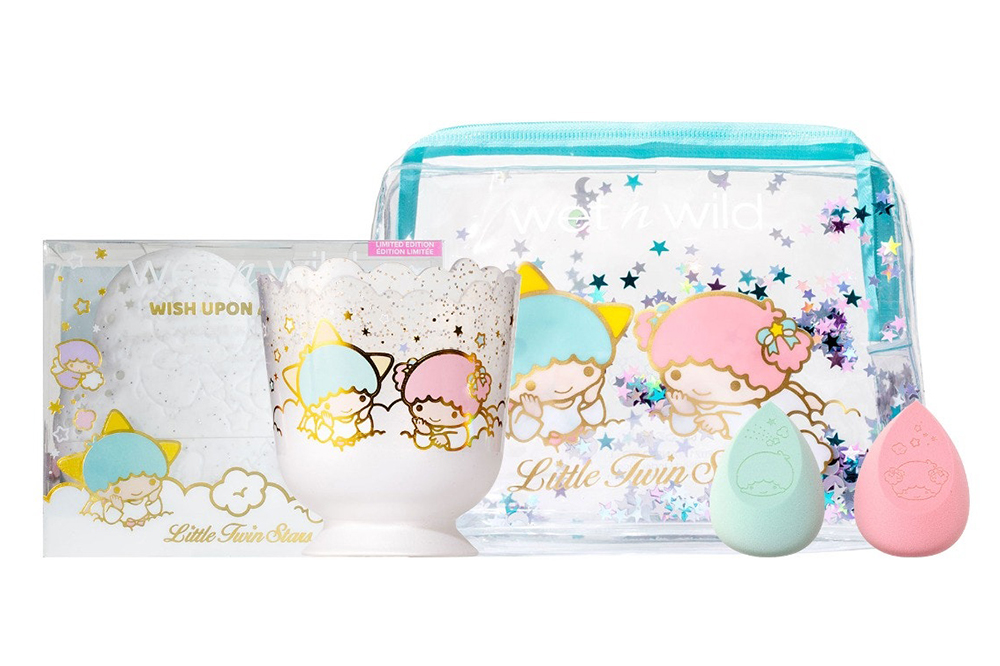 The collection also includes a range of accessories such as pouches, beauty blenders, a cloud-shaped sponge case and a makeup brush cup in designs of the twins huddled together. These kawaii accessories are a useful addition to keep your vanity table organised, retailing at USD$32 (~SGD$43.42) per set.
The Wet N Wild x Little Twin Stars Collection Will Add Cuteness To Your Everyday Makeup
While the Wet n Wild and Little Twin Stars full makeup collection can be found on Wet n Wild's online website, the brand unfortunately does not ship its products to Singapore for now. Hopefully, the collection will make its way to Sephora and Zalora soon, or you can look into opting for freight-forwarding services instead. 
While waiting for the Little Twin Stars makeup collection to reach our shores, Sanrio fans can also check out Goldwood's newest Sanrio collection of tees, plushies and bags instead.
All images courtesy of Wet n Wild.
Also read:
Goldwood Has New Sanrio Tees & Plushies Featuring The Likes Of Hello Kitty & Cinnamoroll Below $30