Goldwood x Sanrio
With the recent launch of Cheers' Hello Kitty plushies and Darlie's Hello Kitty vacuum flasks, it seems like November is a good month for Sanrio fans. To add onto the hype of never-ending merch, Goldwood, the brand that previously released a collection of Disney characters with local food designed tees, now has a new collection of Sanrio tees, plushies and tote bags.
Sanrio character tees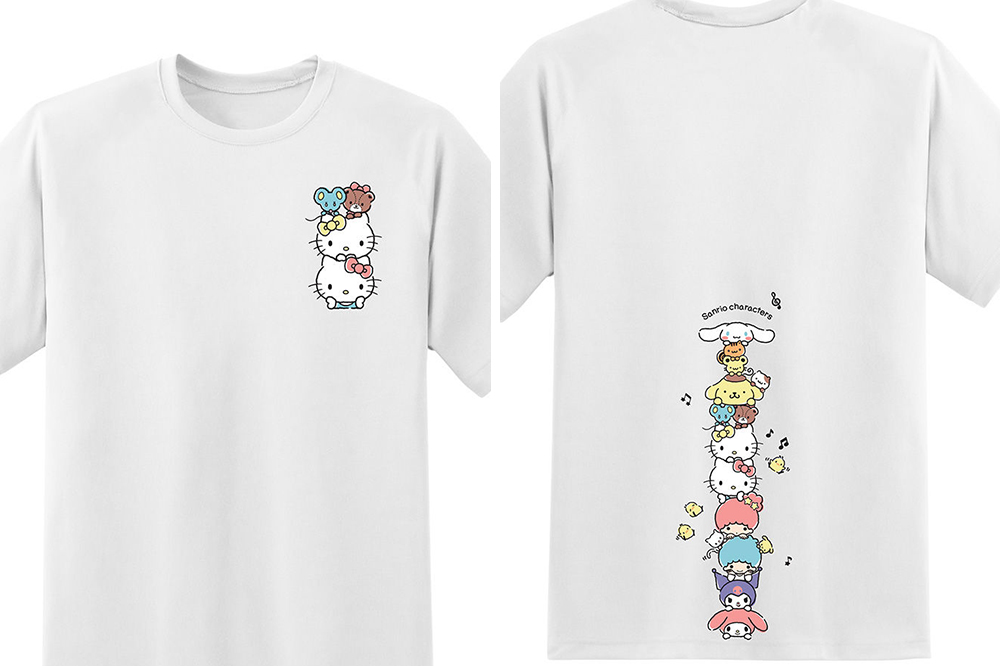 Why struggle to pick a favourite character when you can simply choose all of them? This white Sanrio tee features Hello Kitty, Little Twin Stars, Cinnamoroll and more adorably stacked on top of each other in a row.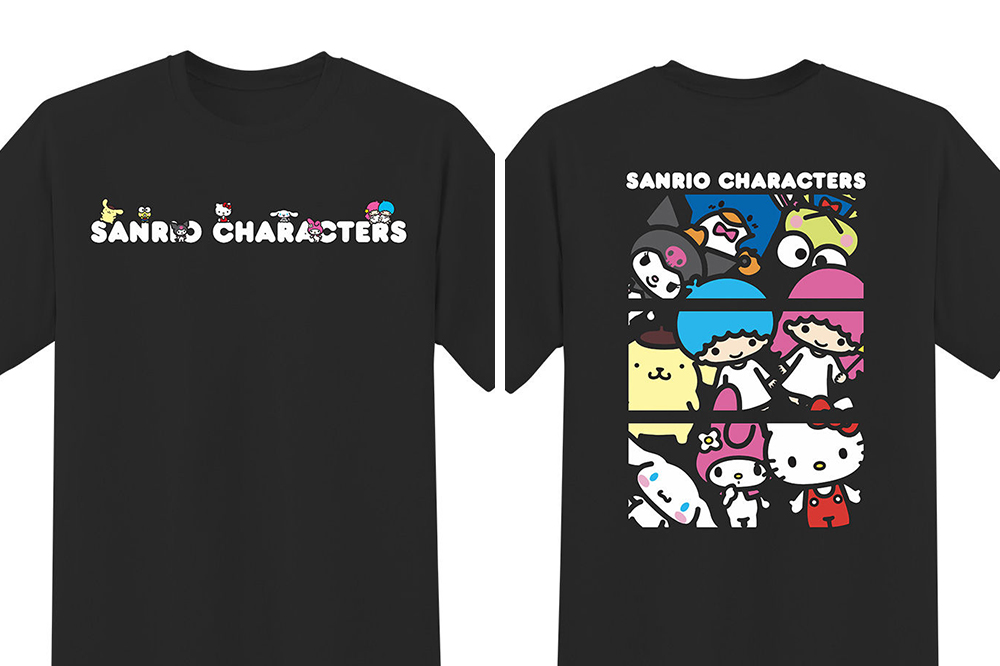 For those who prefer a bolder design, this black Sanrio tee might be more suitable for your OOTD instead. The back once again features all the Sanrio characters huddled together, with their bright colours contrasting against the dark tee.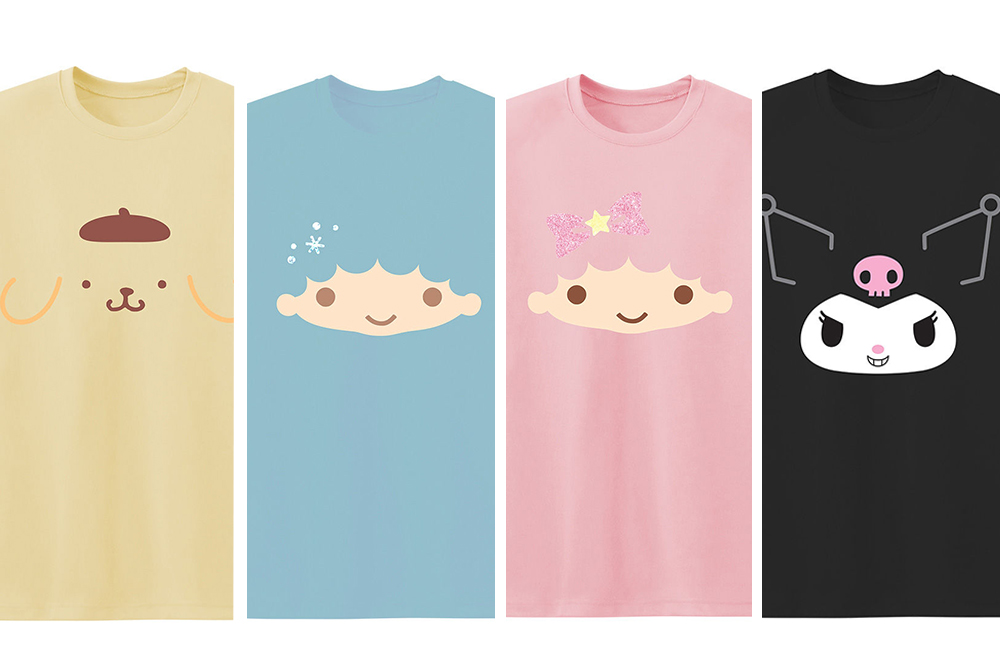 Complete your Sanrio squad goals with these character face designed tees, each drawing attention to their iconic colours. Designs include Pompompurin, Kiki, Lala and Kuromi.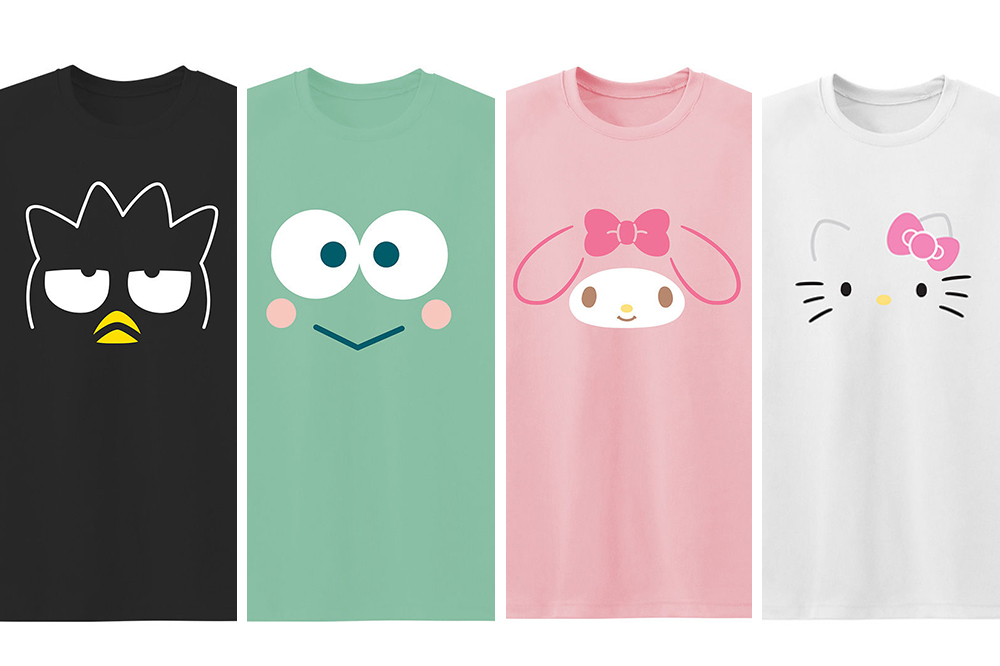 Additional kawaii designs highlighting Badtz-Maru, Keroppi, My Melody and Hello Kitty are also up for grabs.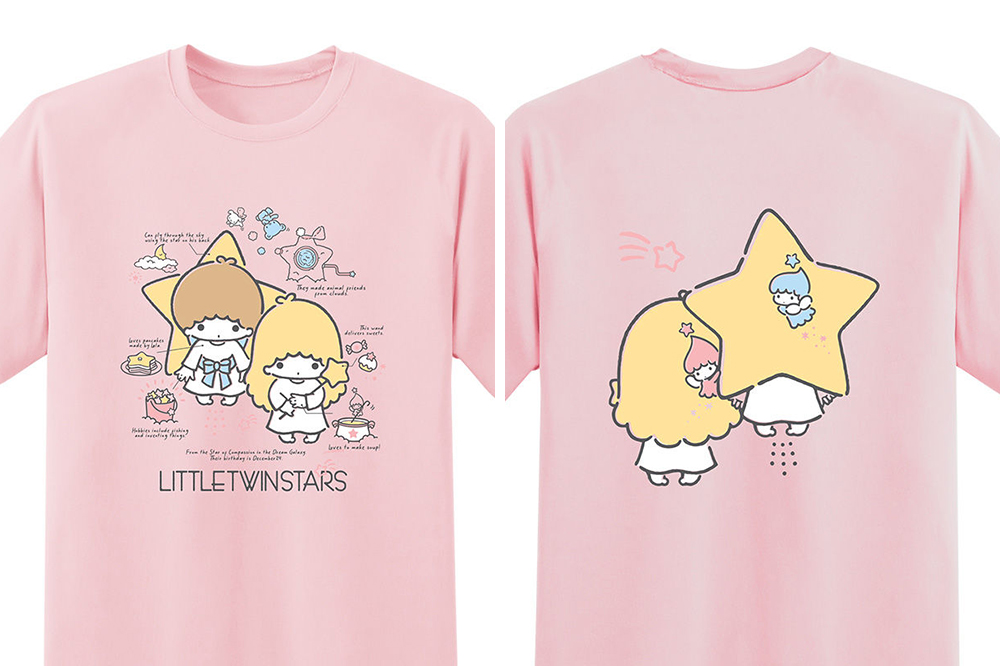 If you've always wanted to find out more about Little Twin Stars Kiki and Lala, this pink tee has all the information you need. Highlighting Kiki's love for star-shaped pancakes and Lala's wand powers, you can now be a walking Wikipedia page for these siblings.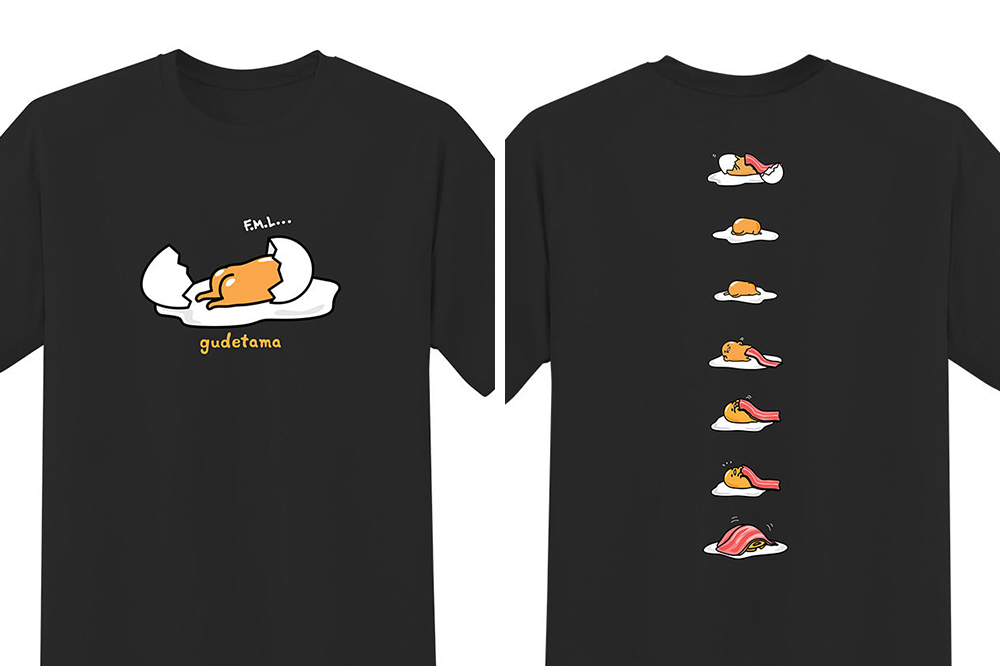 As we're approaching the Christmas holidays, there's nothing quite as shiok as taking a break away from the hustle and bustle of life. This Gudetama tee that reads "FML" on the front is here to teach you how you can nua your day away.
Hello Kitty tees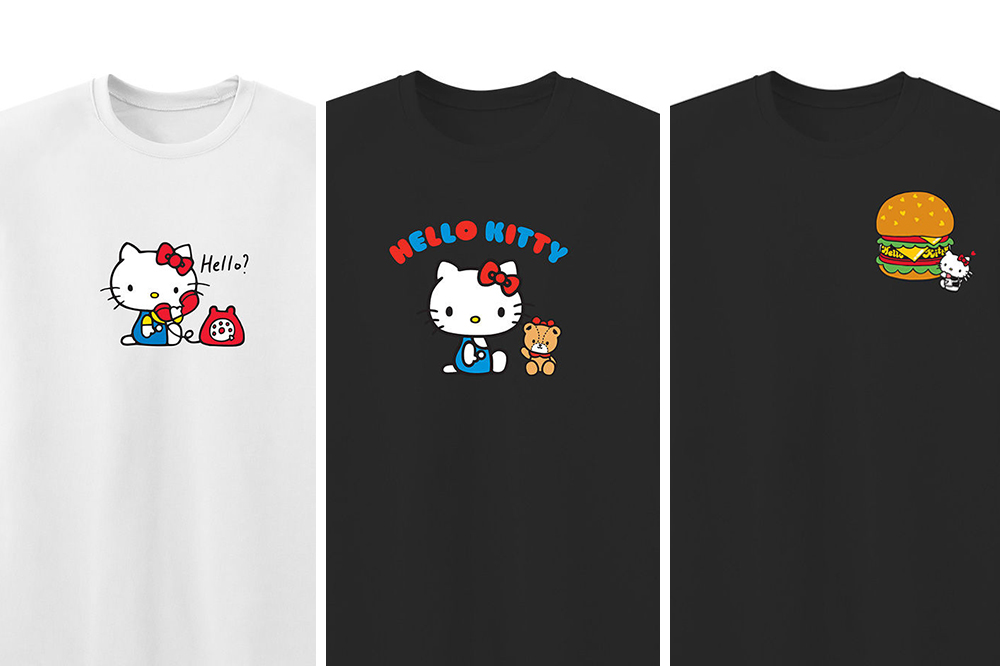 While Sanrio remains as popular as ever, Hello Kitty is a character that undeniably stands out from the rest. Goldwood pays tribute to her character with a variety of monochrome designs that also includes her beloved stuffed bear Tiny Chum.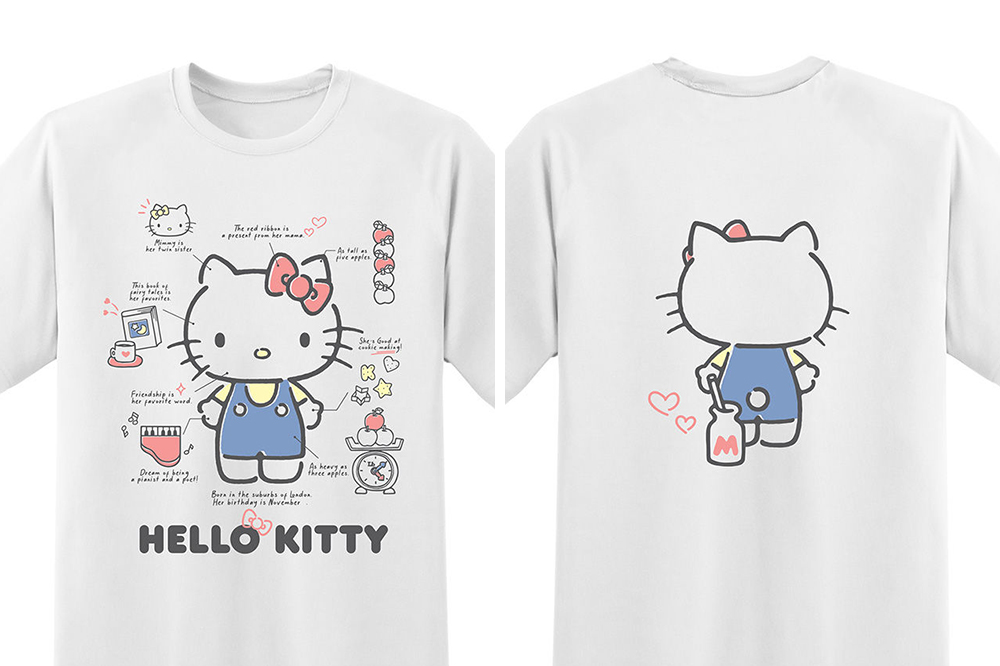 Like the Little Twin Stars tee, this Hello Kitty tee also includes little facts and hobbies to get to know her better. While hardcore Hello Kitty fans may already know about them, there's nothing wrong with spreading the love to others when wearing this tee out.
Cinnamoroll tees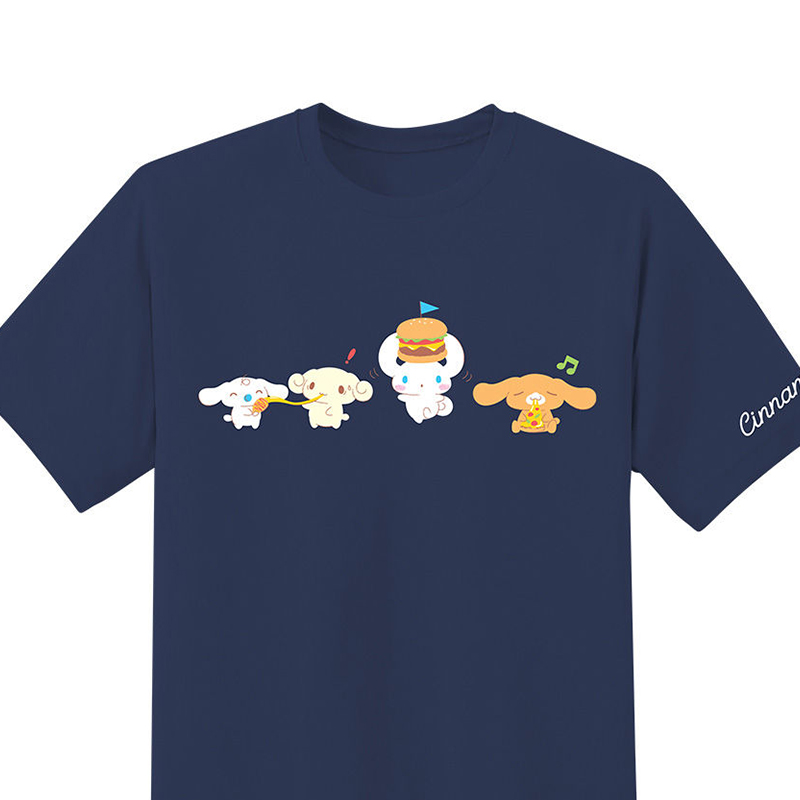 Watch out Hello Kitty, Cinnamoroll may be coming for your title as the most popular Sanrio character. The collection also includes a range of Cinnamoroll tees, such as this navy blue design of him enjoying a meal with Milk, Expresso and Cappuccino.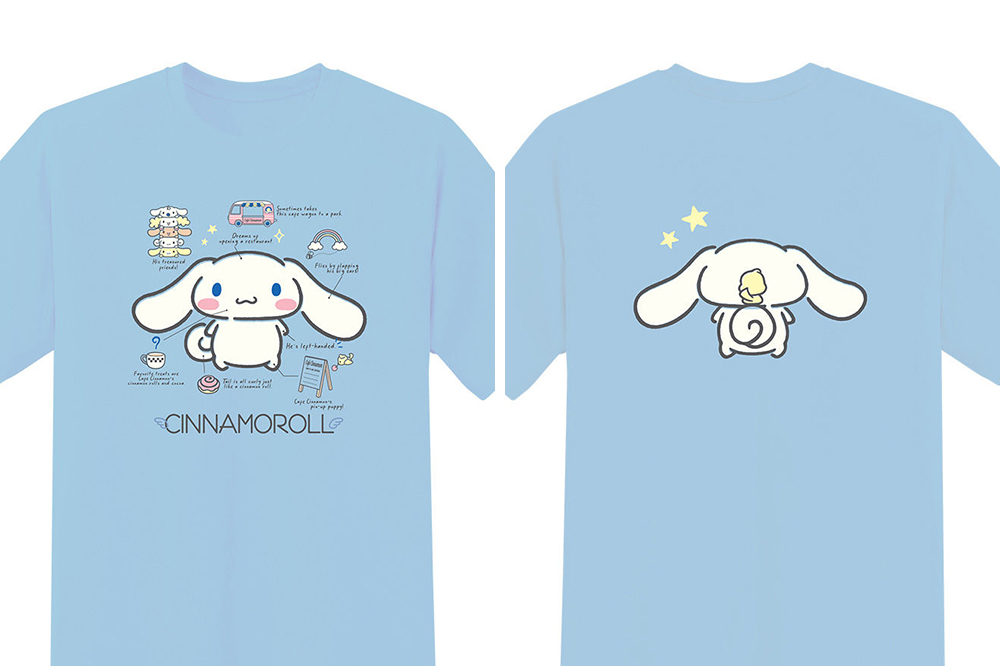 Learn more about Cinnamoroll such as his precious friends, favourite food and even the fact that he's left-handed on this light blue facts tee.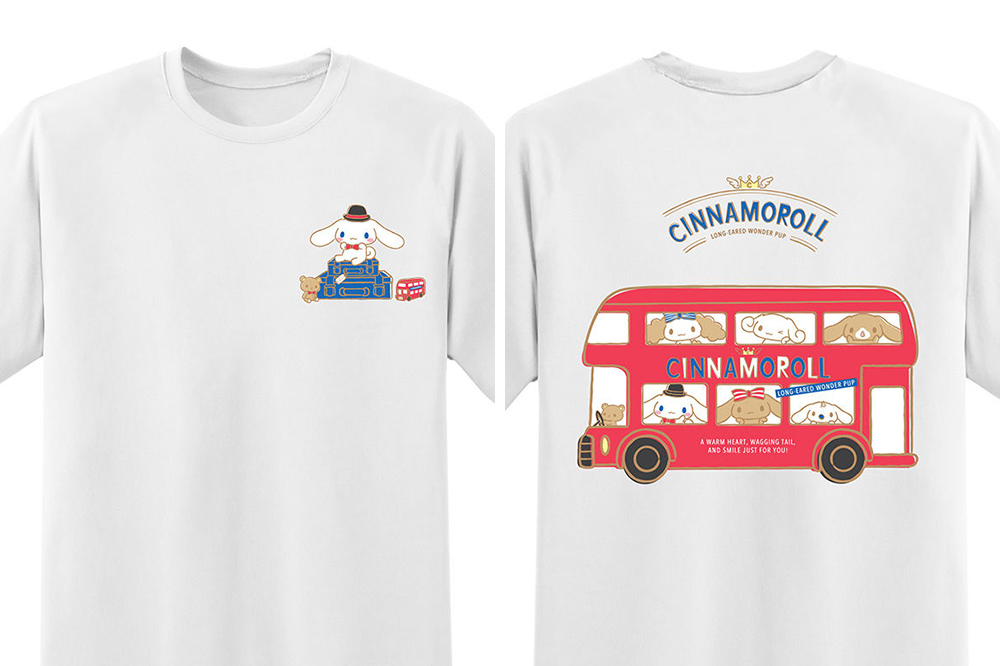 For those who are planning to travel to the UK via VTL, hop on the iconic red bus with Cinnamoroll and friends on this unique tee. All of the tees in this collection are retailing at $29 each. 
Proving the saying "the more the merrier" rings true, Goldwood is also offering $25 per tee for every 3 tees purchased and $20 per tee for 6 pieces.
Plushies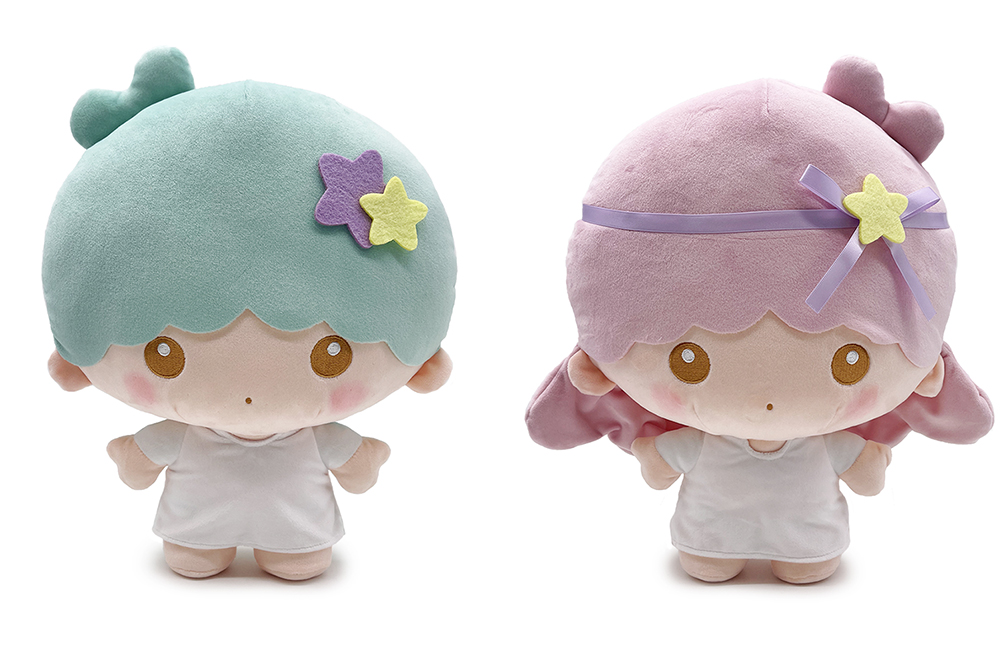 No matter how old I get, cuddling next to a plushie in bed still gives me the same comfort as when I was a kid. Grab a new cuddle buddy with these Little Twin Stars plush toys that come in 2 sizes of either 30cm or 12cm, at $29.90 and $14.90 respectively.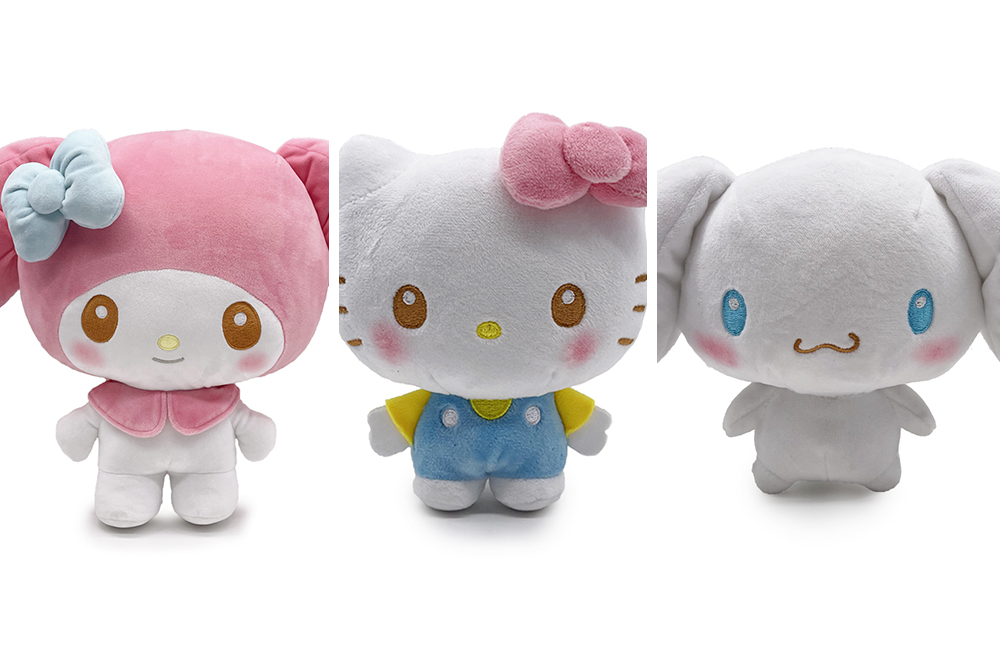 Not to forget My Melody, Hello Kitty and Cinnamoroll, whose large round eyes are all just too cute for us to not bring them home.
Bags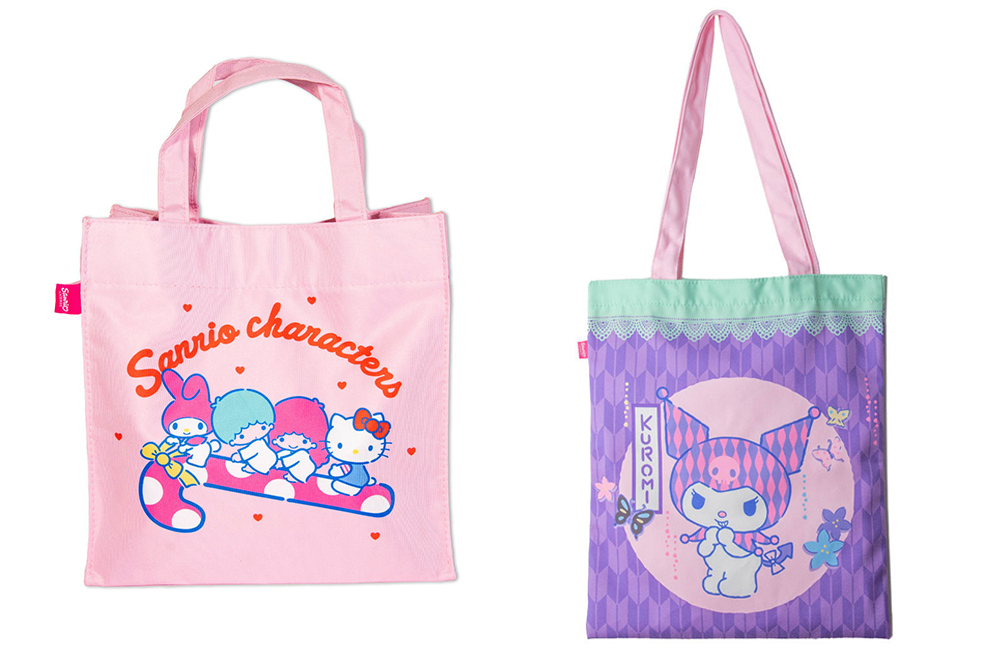 Pair your Sanrio tees with these lunch bags and tote bags to complete the whole Sanrio-themed look. Not only do these look fashionable, but you can also save on plastic bags for your next dapao meal.
The lunch bags (left) are retailing at $29 while the tote bag (right) at $25, with more designs available on Goldwood's website.
This Goldwood x Sanrio New Collection Is A Must-Have For Avid Collectors
All of Goldwood's new Sanrio collection is available to purchase on Goldwood's official website. With the wide range of affordable tees and other cutesy accessories, Sanrio fans are undoubtedly spoilt for choice with this collection.
All images courtesy of Goldwood.
Also read:
Polar Has New Hello Kitty Cakes That Will Turn Your Celebrations Into A Whole Sanrio Bow-nanza