Liu Yifei Facts And News
With the Mulan live-action movie finally out in theatres, there's no avoiding the name Liu Yifei these days. Fans of the Chinese actress have been eagerly waiting in anticipation for possibly the biggest breakthrough of her career. If this is your first time catching the Mulan star in action, check out these 20 facts about Liu Yifei.
1. Has changed her name several times
Liu Yifei was born An Feng on 25 August 1987, in Wuhan, China.
Her birth name followed her father's surname, An Shaokang. Her parents later divorced and she legally changed her name to Liu Ximeizi, taking on her mother's surname.
In 2002, she changed her name to Liu Yifei. She also goes by Crystal Liu.
2. Has a prestigious family background
Her father was the 1st Secretary in the Chinese Embassy in France and a French language university professor.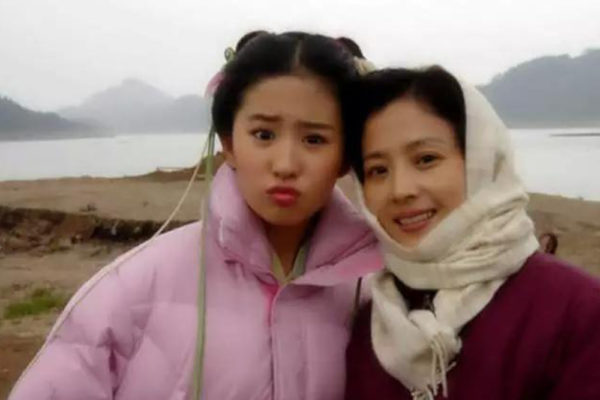 Liu Yifei (left) with her mother (right)
Source
Her mother, Liu Xiaoli, was a dancer and stage performer.
Her godfather is Chen Jinfei, the Chairman of Beijing Tongchan Investment Group, and a Chinese tycoon.
3. Lived in New York
The actress moved to Queens, New York City, at 10 years old, where she attended Louis Pasteur Middle School.
She spent about 4 years in Queens before returning to China in 2002 to pursue acting as a career.
4. Is an American citizen
The Chinese star acquired her citizenship during her time in New York and is still an American citizen till today.
5. Is a cat person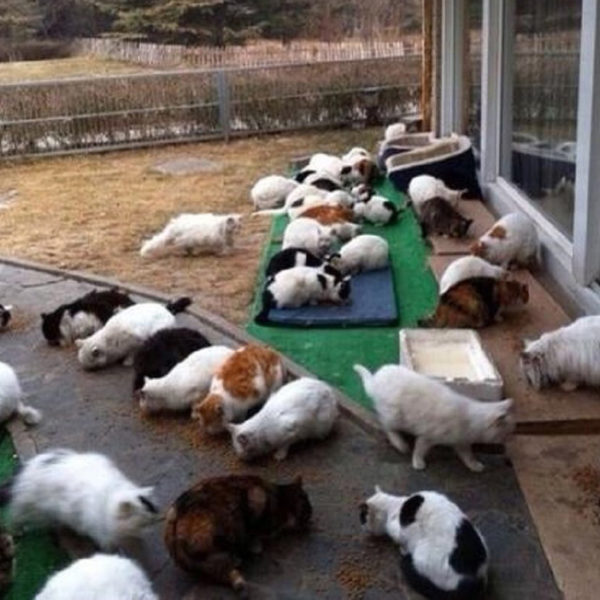 Liu Yifei fostering cats in her backyard
Source
The actress is also a massive cat lover. She was reported to have once fostered 50 cats in her backyard.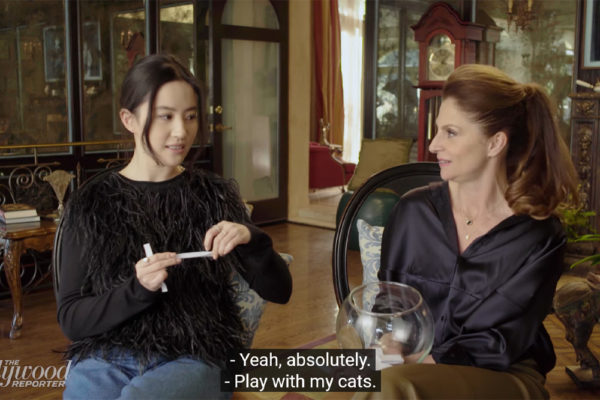 Source
In an interview with The Hollywood Reporter, the star mentioned that her ideal day involves spending time with her cats.
6. Used to date a Korean actor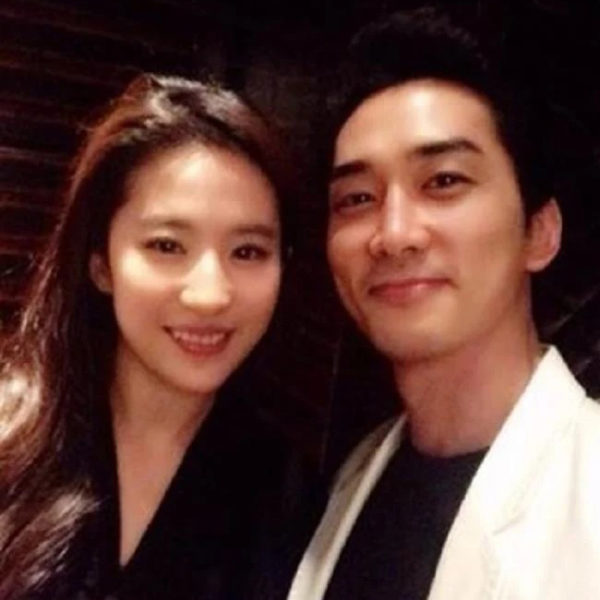 Liu Yifei (left) and Song Seung Heon (right)
Source
In 2015, the Chinese actress was reported to be dating Korean actor Song Seung Heon, who is 11 years her senior. They met back in 2013 as co-stars in The Third Way of Love (2015). The couple split up in January 2018 due to their busy schedules.
7. Nicknamed "Fairy Sister"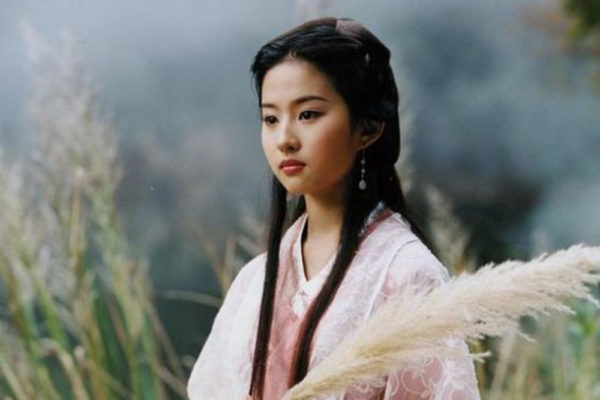 The actress in Demi-Gods and Semi-Devils (2003)
Source
Liu Yifei is commonly known as "Fairy Sister" in China. The nickname came about when she was praised for her beauty while acting as Wang Yuyan in Demi-Gods and Semi-Devils.
8. Is a big name in China
Liu Yifei rose to fame with her roles in The Return of the Condor Heroes (2006) and The Forbidden Kingdom (2008).
She was named one of the new 4 Dan actresses in 2009, meaning she's one of the 4 most bankable and popular actresses in China. The other 3 actresses were Huang Shengyi, Wang Luodan and Yang Mi. 
9. Can speak several languages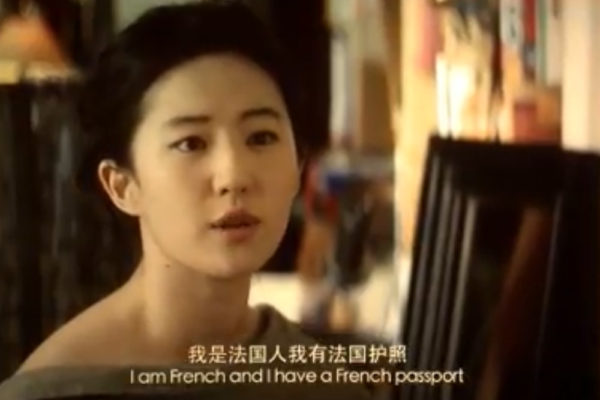 The actress speaking French in Night Peacock (2015)
Source
Apart from Mandarin, the actress is also fluent in English and French. She also speaks basic Japanese and Korean.
10. Is trained in martial arts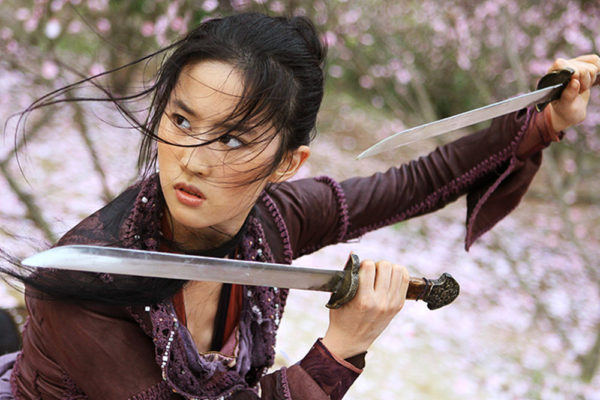 Liu Yifei sword fighting in The Forbidden Kingdom (2008)
Source
As a familiar face in the wuxia genre, Liu Yifei is well trained in martial arts, and has shown her skills in many of her period dramas and movies.
Also read:
20 Kim Soo Hyun Facts Including His Friendship With IU And Suzy, Cameos & It's Okay To Not Be Okay News
11. Started her career as a model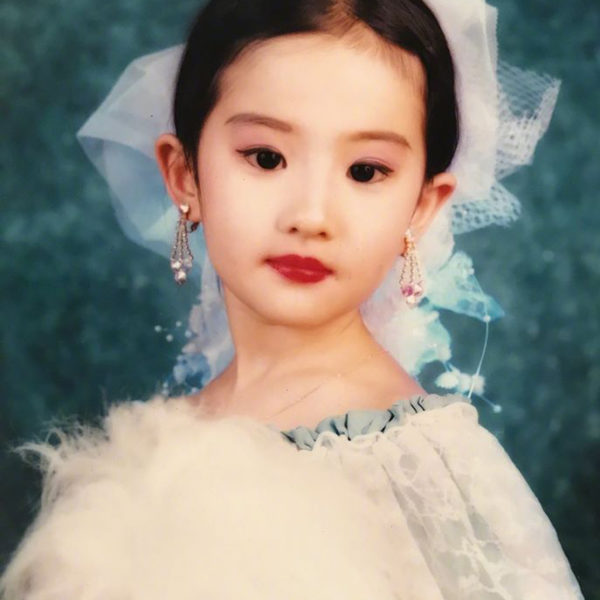 Source
Before she got into acting, Liu Yifei used to be a child model. She continues to be the face of many brands today, her most recent endorsement being Adidas.
12. Has released several albums
The actress signed with Sony Music Entertainment in 2005 and released her first Japanese single "Mayonaka no Door", which became the theme song for Powerpuff Girls Z. She has released a total of 2 albums since, one in Chinese and another in Japanese.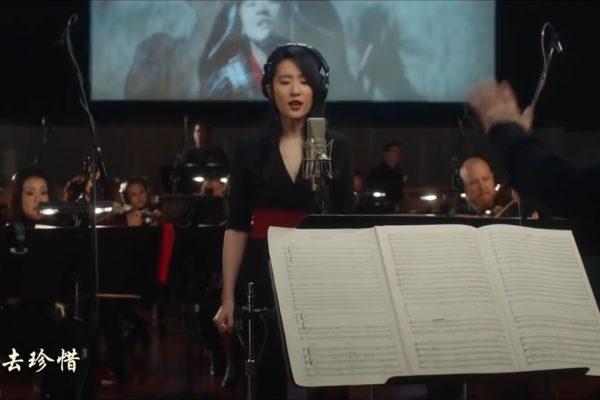 Source
While you're waiting for the Mulan (2020) movie, feast your ears on Liu Yifei's Mandarin cover of the iconic Mulan track, Reflection.
13. Has had several box-office flops
Contrary to what you might expect of someone with such an impressive resume, Liu Yifei has been referred to as "box-office poison" because some of her movies have flopped, such as Outcast (2014) and The Chinese Widow (2017). 
14. Has played a variety of roles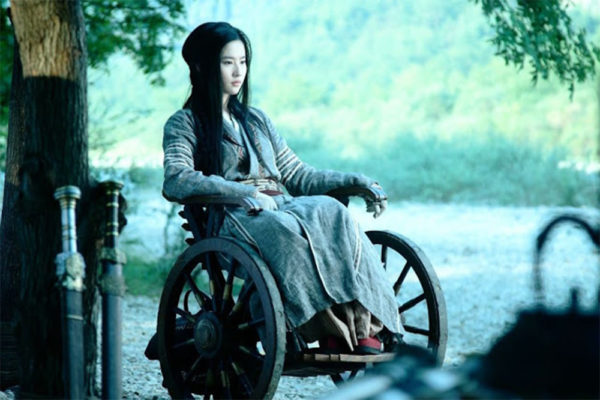 Source
At the age of 29, Liu Yifei portrayed a schoolgirl in So Young 2: Never Gone (2016). She also played the role of a lawyer in The Third Way of Love (2015), as well as a person with disability in The Four movie series.
15. Has been in French and Korean co-productions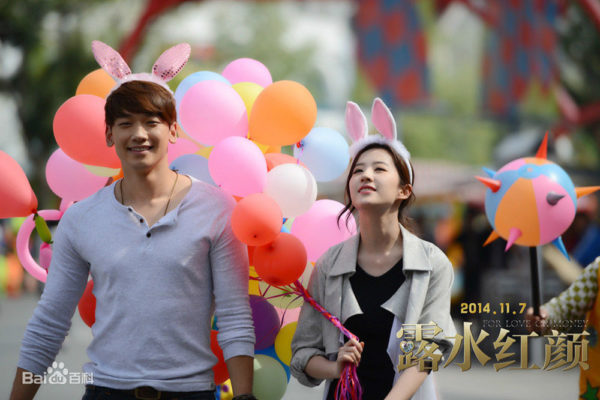 Rain (left) with Liu Yifei (right) in For Love or Money (2014)
Source
The actress has starred in Chinese-Korean co-productions such as For Love or Money (2014) alongside Korean superstar Rain, and The Third Way of Love (2015), with her ex-boyfriend Song Seung Heon.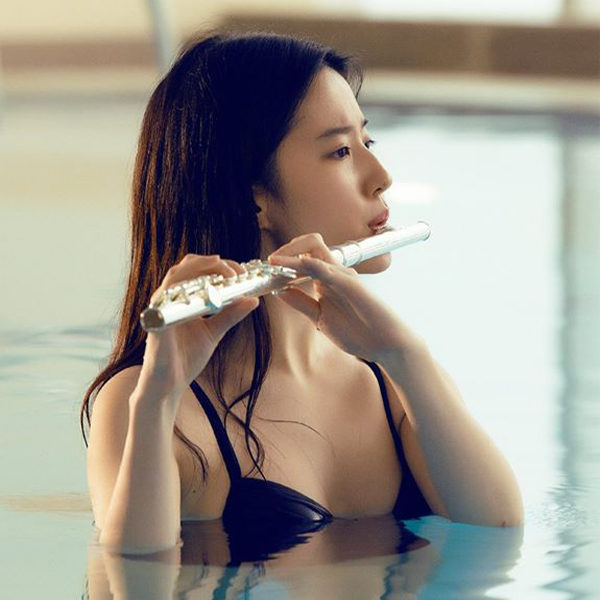 The actress in Night Peacock (2016)
Source
She was also the female lead in Night Peacock (2016), a Chinese-French co-production about the story of a woman who gets involved with 3 men—Rong (Leon Lai), Rong's son (Yu Shaoqun) and Rong's brother (Liu Ye).
16. Has appeared in previous Hollywood productions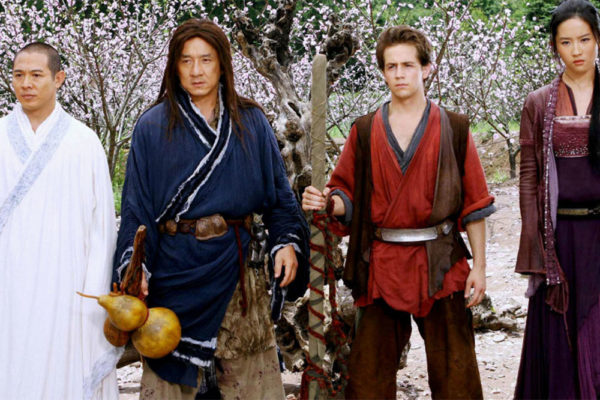 From left to right: Jet Li, Jackie Chan, Michael Angarano, Liu Yifei in The Forbidden Kingdom (2008)
Source
While Liu Yifei may be a relatively new face to many, Mulan is not her first Hollywood production. She was also in The Forbidden Kingdom (2008) with Chinese film stars Jackie Chan and Jet Li, and acted in Outcast (2014) with Nicholas Cage.
17. Beat 1,000 candidates for the role of Mulan
The casting for Mulan took up to a year. Eventually, Liu Yifei beat 1,000 others to land the coveted lead role. 
The actress overcame jet lag and showed up for the Mulan audition the day after her 14-hour flight from Beijing to Los Angeles. She did a total of 4 scenes for her audition, 1 of which was 5 pages long.
Director Nike Caro stated in an interview and on Instagram that she knew Liu Yifei was a "warrior" when the actress did a full 90 minutes of weight training right after her 2-hour audition.
18. Stars in the live-action remake of Mulan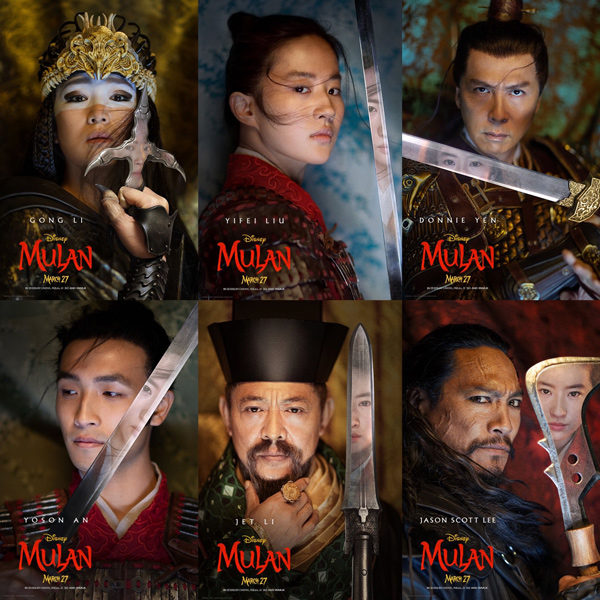 Source
The release of the Mulan live-action movie was delayed due to the COVID-19 pandemic. Initially set for 27 March 2020, the movie eventually opened in Singapore on 4 September 2020.
Liu Yifei stars in Mulan alongside IP Man's Donnie Yen and Chinese-Singaporean actress Gong Li. She also reunited with Jet Li, who was in The Forbidden Kingdom (2008) as well.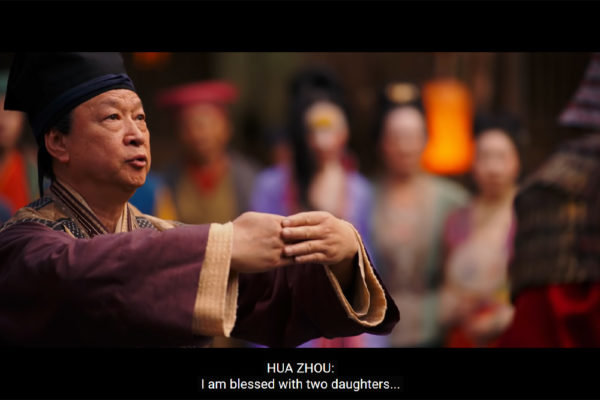 Source
One difference between the live-action Mulan movie and the original is the addition of Mulan's sister. The original Mulan movie portrayed Mulan as the only child of her family. The trailer for the upcoming movie however, shows that Mulan will have a sister in this version of the film.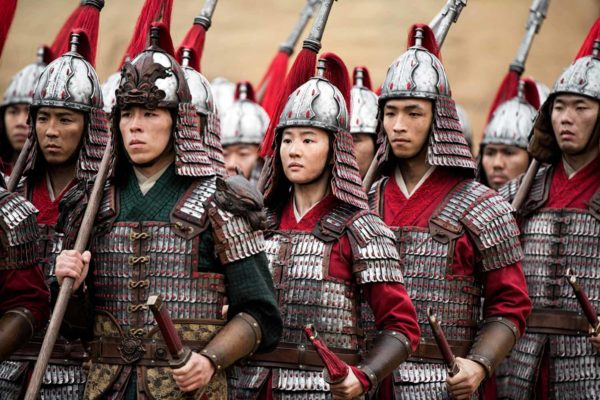 Liu Yifei and Yoson An in Mulan (2020)
Source
Most Mulan fans would be devastated to know that Li Shang, the hunk, Mulan's superior and love interest, will not exist in the live-action movie. Instead, Honghui (played by actor Yoson An), who is of the same rank as Mulan, will likely be her love interest. 
Regarding the decision, producer Jason Reed commented, "I think particularly in the time of the #MeToo movement, having a commanding officer that is also the sexual love interest was very uncomfortable and we didn't think it was appropriate."
19. Was criticised for siding with the Hong Kong police
During the Hong Kong protests regarding the extradition bill, Liu Yifei shared a Weibo post that read "I also support Hong Kong police. You can beat me up now."
Her move caused Twitter users to trend the #BoycottMulan hashtag and the actress was accused of supporting police brutality. Others pointed out the irony between her and her character as Mulan, who stands up against oppression.
20. Took up Mulan as a challenge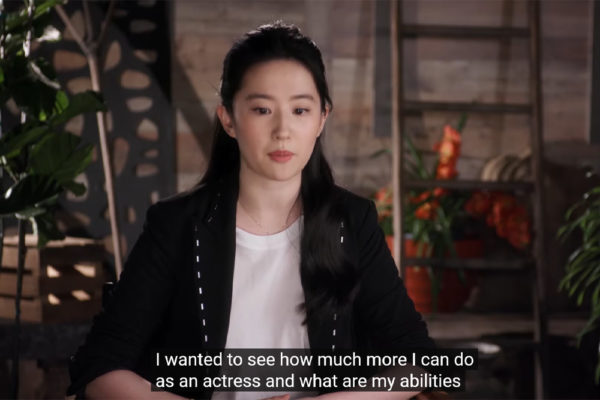 Source
Liu Yifei's passion for her role as Mulan is remarkable. For 3 months, she did physical training, learnt horseback riding, tai chi and qigong. The actress also went for lessons with movement choreographers in preparation for Mulan (2020).
Liu Yifei Is A Multifaceted Actress
If you're all set with your Mulan makeup and finally caught the live-action remake of Mulan, check out other Liu Yifei films from her long list of films and dramas. 
Also read:
ColourPop's Mulan Makeup Collection Lets You Get Down To Business Even Though The Film's Release Has Been Delayed
Cover image: Source, source, source