LOEWE x My Neighbor Totoro
If your favourite Studio Ghibli film is My Neighbor Totoro, then this upcoming collection from Spanish luxury fashion house, LOEWE, is perfect for you. The items range from bags and pouches to clothes and even shoes. The titular character, Totoro, and the Soot Sprites appear throughout the collection, which will be released on 8 January 2021.
Bags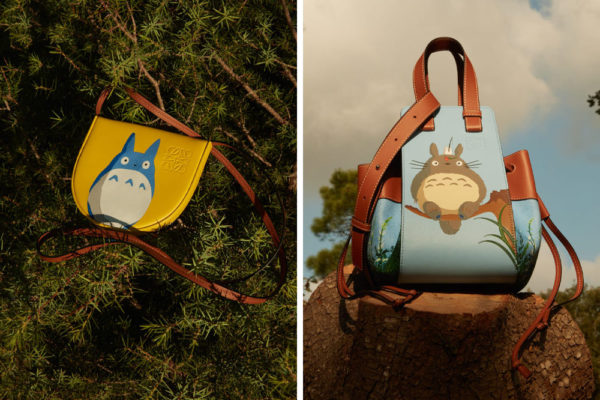 For a walk in the park or on a trail to find Totoro, there is a crossbody bag (left). It comes in 2 colours: yellow and light blue. The bag is decorated with Totoro right on the front to show your love for the forest spirit.
Another design features the popular character perched on a tree branch. This is a new take on LOEWE's classic Hammock bag (right). It is a multifunctional bag and has panels that release to change its shape to display printed grass fields on either side.
The adorable Soot Sprites are also included in this collection. The spirits, made of soot, appear both in My Neighbor Totoro and Spirited Away. This means you would be repping both of your favourite animated films. 
The Soot Sprites can be found on LOEWE'S Mini Puzzle bags (left) that function as both a shoulder and crossbody bag. You'll also be able to spot them on a Balloon bag (right) to store all of your necessities.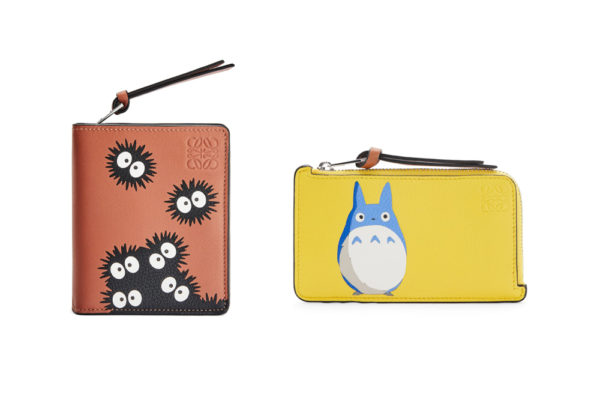 For those not into bags, there are also coin pouches and cardholders decorated with your favourite characters.
Also read:
Studio Ghibli Fans Can Now Watch This Free 4-Part Hayao Miyazaki Documentary For Isolation Inspiration
Clothes
Aside from bags and pouches, this collection also boasts a series of clothing inspired by stills from the movie. For the rainy season, there is a pullover with Totoro on the upper left corner sitting atop a tree. 
There is also an oversized button-up shirt that shows Totoro running in the tall grass carrying a bag of his own. The shirt is mainly blue to reflect the colour of the sky and has clouds dotting it as well.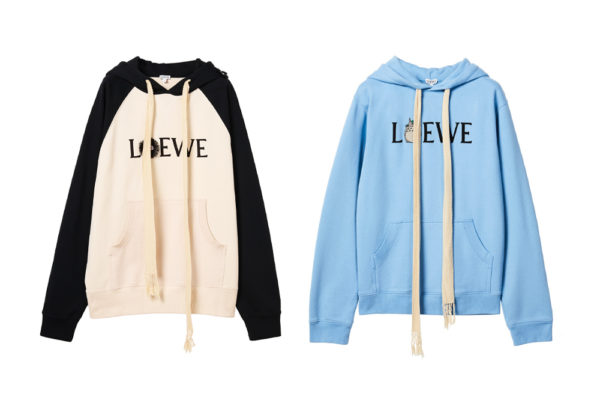 If you tend to go for a simple style when it comes to fashion, the collection also has minimalist hoodies with LOEWE's logo. The letter 'O' on both sweaters has been replaced with either a Soot Sprite or Totoro, depending on which colour you choose.
Shoes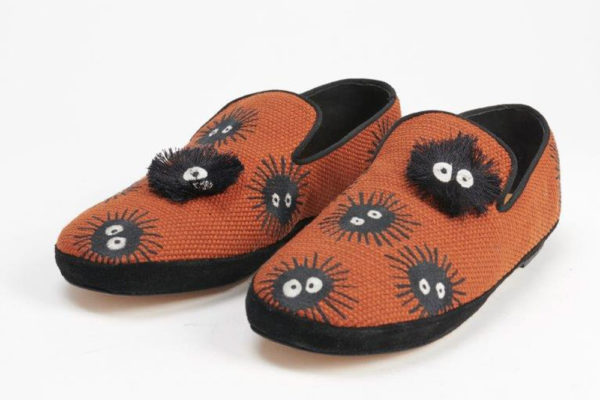 The collection does not only feature bags and clothes. There is also a pair of casual shoes for when you're walking through your own neighbourhood. The shoes only come in 1 design, which has a brown upper decorated with Soot Sprites. The shoes even have furry 3D sprites to accompany you every step of the way.
LOEWE x My Neighbor Totoro Has Bags, Clothes And Shoes For Your Next Forest Adventure
The LOEWE x My Neighbor Totoro collection will be available on LOEWE's website and in Loewe stores starting 8 January 2021. If you're a Hayao Miyazaki fan here in Singapore,  you can enter the lucky draw to access the collection a day ahead of the release at Casa LOEWE Singapore, located in ION Orchard.
All images courtesy of LOEWE.
Cover: Source
Also read:
Sanrio x Steve Aoki's Anime-Inspired Collection Features Hello Kitty & Friends With Sparkly Eyes For '90s Kids