LeSportsac x My Neighbor Totoro Collection
Hands up if you grew up watching Studio Ghibli films! Well, if you did, then you're in luck. The Japanese animation studio has teamed up with bags and accessories brand LeSportsac to release the My Neighbor Totoro collection. 
There are 2 designs in the collection: Totoro Grey and Totoro Botanical. Both consist of prints featuring beloved characters from the acclaimed movie.
Totoro Botanical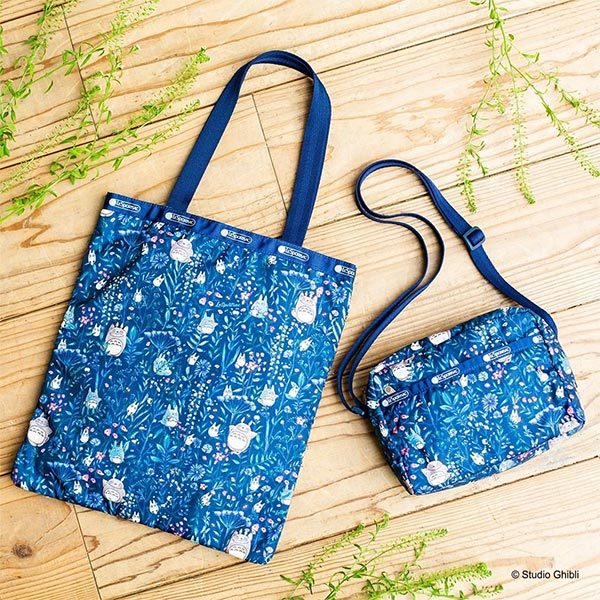 Source
Totoro Botanical sees Totoro and friends surrounded by plants against a navy blue backdrop. This 9-piece selection includes a variety of makeup pouches and everyday bags, suitable for those looking to add some joy to their daily commute.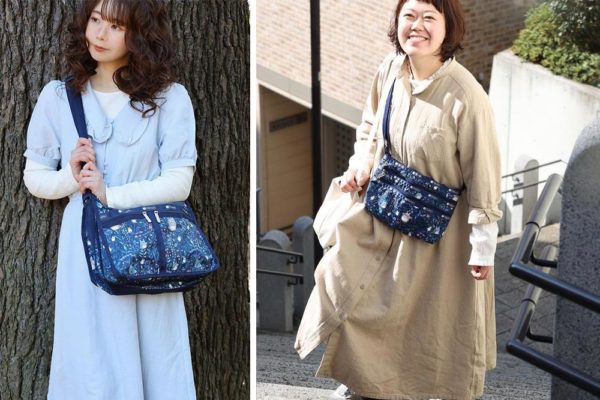 Source, source 
You can match the vibrant Totoro Botanical accessories with any outfit of your choice. No matter what your personal style, this line will add some youthful energy to your #OOTD.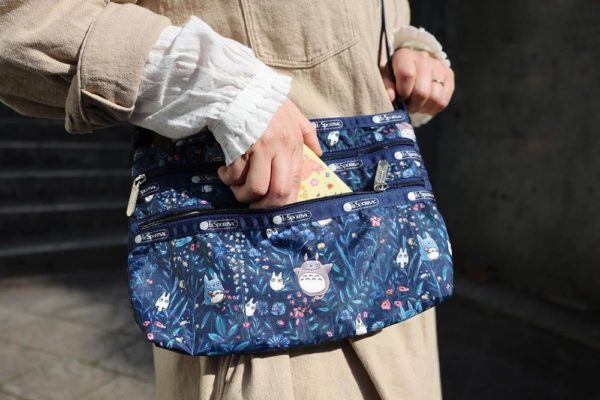 Source
Just like how they were in the movie, our furry friends can be seen having lots of fun frolicking around in nature. Totoro and its pals certainly remain in character wherever they go. 
Also read: 
Studio Ghibli Fans Can Now Watch This Free 4-Part Hayao Miyazaki Documentary For Isolation Inspiration
Totoro Grey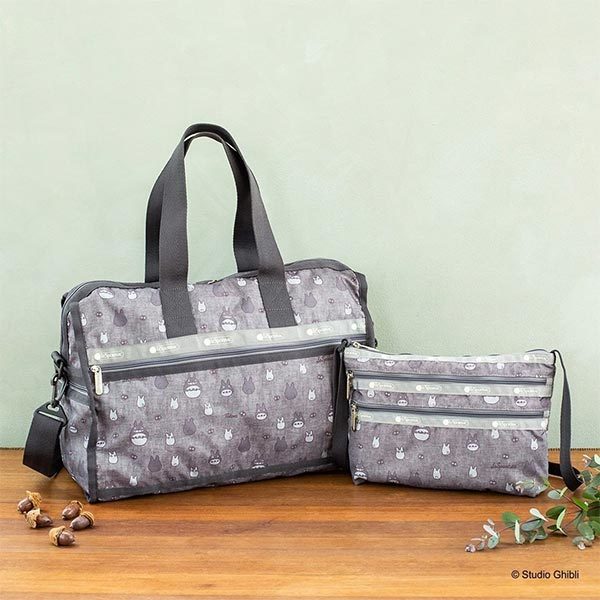 Source
If floral prints aren't your cup of tea, consider the Totoro Grey series. This 11-piece range will be perfect for those who love to spam the monochrome filter on their IG stories.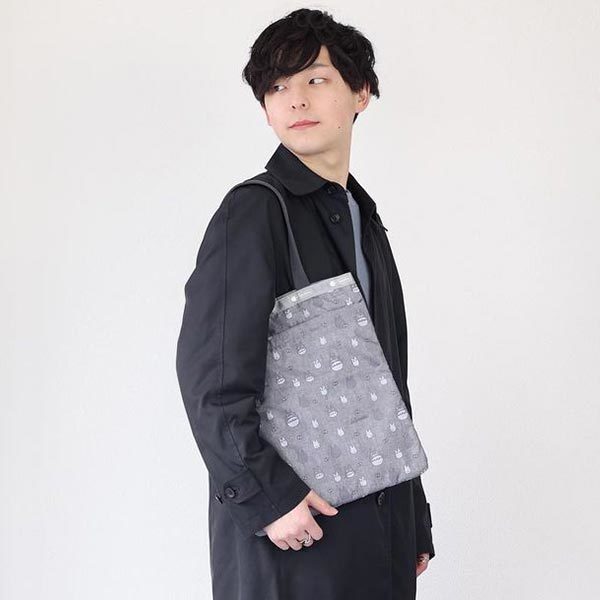 Source
Pairing the understated grey colourway with any minimal outfit will give you a MUJI-esque ensemble with just the right amount of kawaii.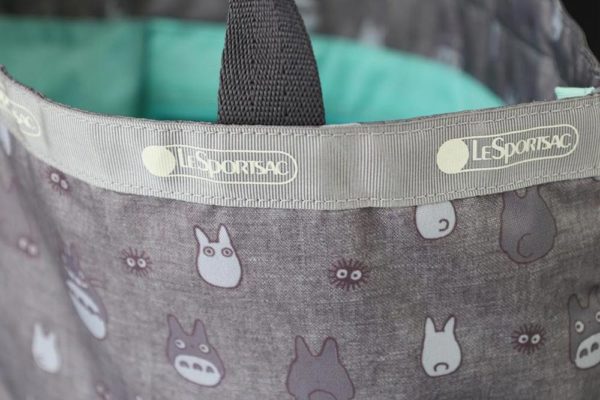 Source
The friendly soot sprites make an appearance in the LeSportSac x My Neighbor Totoro collection. And even better, you don't have to worry about them leaving a trail of black dirt like in the movie. 
Special pouches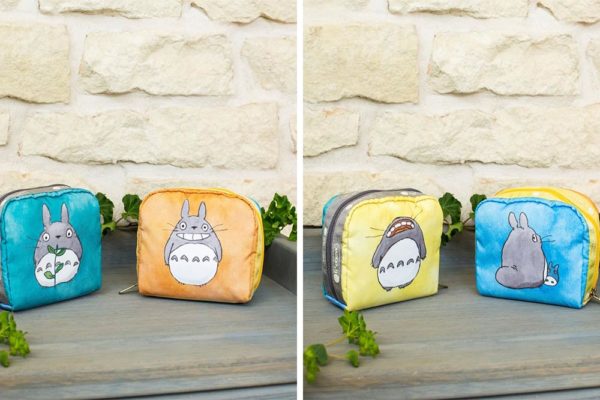 Source
Rounding out the collection are 2 colourful cosmetic pouches. Brighten up your morning routine with the light pastel designs reminiscent of a watercolour painting. 
Both pouches have different graphics of Totoro on the front and back. Copping them will give you 2 versions of the friendly spirit for the price of 1!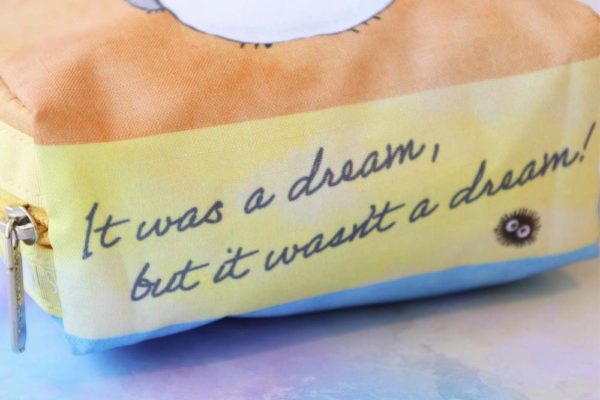 Source
On the bottom of the makeup pouches, you will find the tagline for the campaign, "It was a dream, but it wasn't a dream!" The tagline is a quote from the end of the film, paying homage to the classic anime. 
LeSportsac x My Neighbor Totoro Collection Is A Treat For  Studio Ghibli Fans  
With the release of the LeSportsac x My Neighbor Totoro collection, the campaign's tagline certainly rings true. A collection like this might seem like a dream but fans of the film can rest assured that the drop is happening for real. 
The LeSportsac x My Neighbor Totoro drop is now available on LeSportsac Japan's website or retailer Donguri Kyowakoku's website. It is retailing from ¥3,190 (~S$39.49) for the Sloan Tissue Pouch to ¥24,750 (~S$306.39) for the Deluxe Large Weekender Bag. 
You can get your hands on the Japan-exclusive launch through freight forwarding service, Shoppers' Co-op on Lazada. As a note of caution, opting for freight forwarding to get the collection will cost more. Ordering the bags through Shoppers' Co-op will cost between $73.49 for the Sloan Tissue Pouch and $389.49 for the Deluxe Large Weekender Bag, inclusive of shipping. 
Cover: Source 
Also read: 
The Upcoming LOEWE x My Neighbor Totoro Collection Is A Dream Come True For Studio Ghibli Fans