Loh Kean Yew Facts
Despite Singapore being a small country, there are many sports athletes and Olympians who have done our nation proud. Currently on the radar of many sports fanatics and Singaporeans alike is Loh Kean Yew, thanks to his incredible skills and of course, good looks. 
At the age of 24, Loh Kean Yew already has a stellar record of achievements and if you're only starting to follow him, read on for more facts about the star athlete.
1. Is the youngest in his family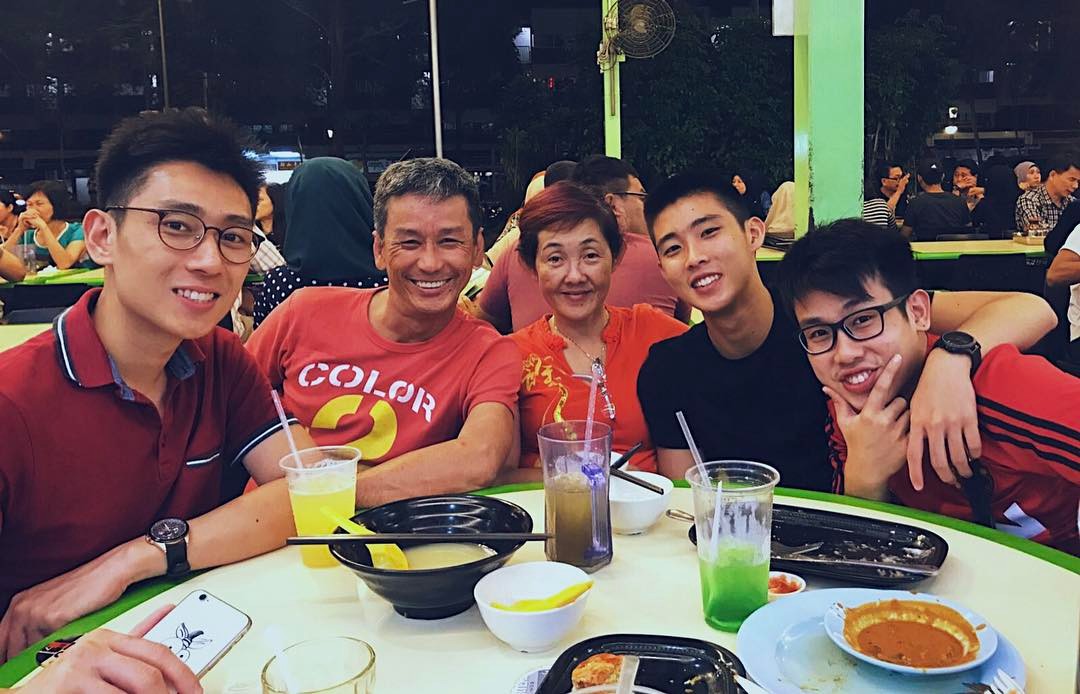 Source
Born in Penang, Malaysia, Loh Kean Yew is the youngest of four sons. He obtained Singapore citizenship after moving to Singapore and also completed his National Service in 2018. During that time, he even played for Singapore Armed Forces Sports Association (SAFSA) and received the SAFSA's best sportsman award in 2018. 
While his parents are currently living in Penang, his older brother, Loh Kean Hean has also obtained Singapore citizenship and is part of the Singapore National Badminton Team together with him. 
2. Used the gate outside his house as a badminton net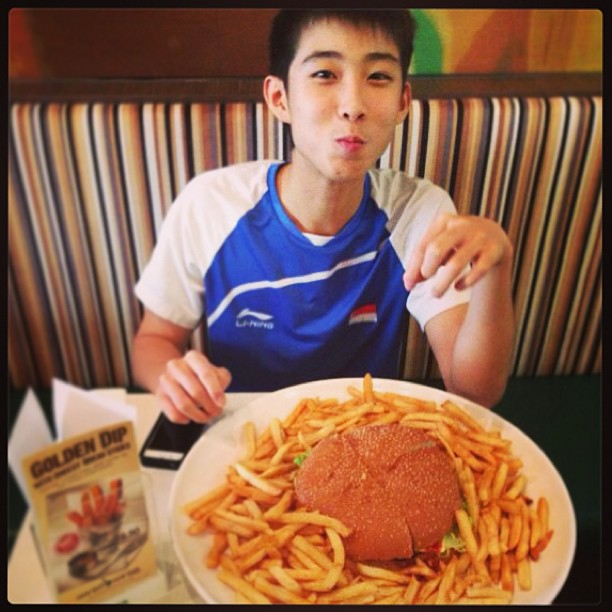 Source
Every badminton player has to start from somewhere and for Loh Kean Yew, he started playing badminton when he was 4 years old. Instead of using a badminton net, he used the gate outside his house as an alternative when he played with his neighbours. 
According to an interview on CNA, Loh Kean Yew also shared that his neighbours would let him win and present him with a swimming medal. Since he was too young to know they were not the correct medals, he was happy to receive them nonetheless.   
3. He is a graduate of Singapore's Sports School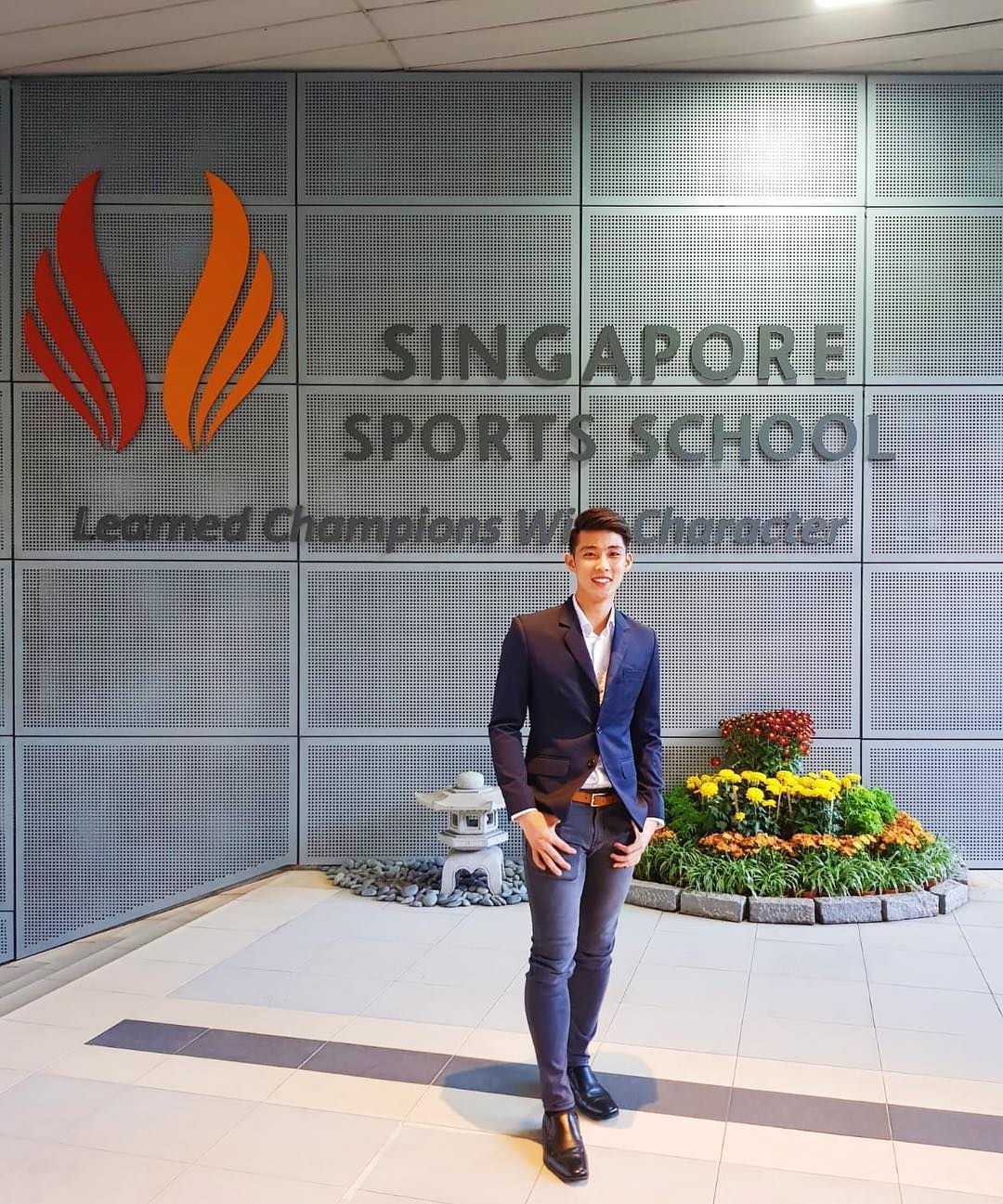 Source
Boy, did Loh Kean Yew not realise just how lucky he was in 2010. Before moving to Singapore, Loh Kean Yew was presented with the Foreign Sports Scholarship from Singapore Sports School when he was 13. 
For most people, being excited about receiving a scholarship is the usual reaction, but for him, he wasn't thrilled initially. Since he had to start afresh in a new environment, he didn't like the fact that he had to leave his family and friends behind in Penang. 
Eventually, he made his way over after finding out that his mother had already bought the ticket for him to go to Singapore. Years later, not only is he a proud graduate of Singapore Sports School, but he is also grateful to have learned many valuable lessons during his school days.  
4. Has a close relationship with his coach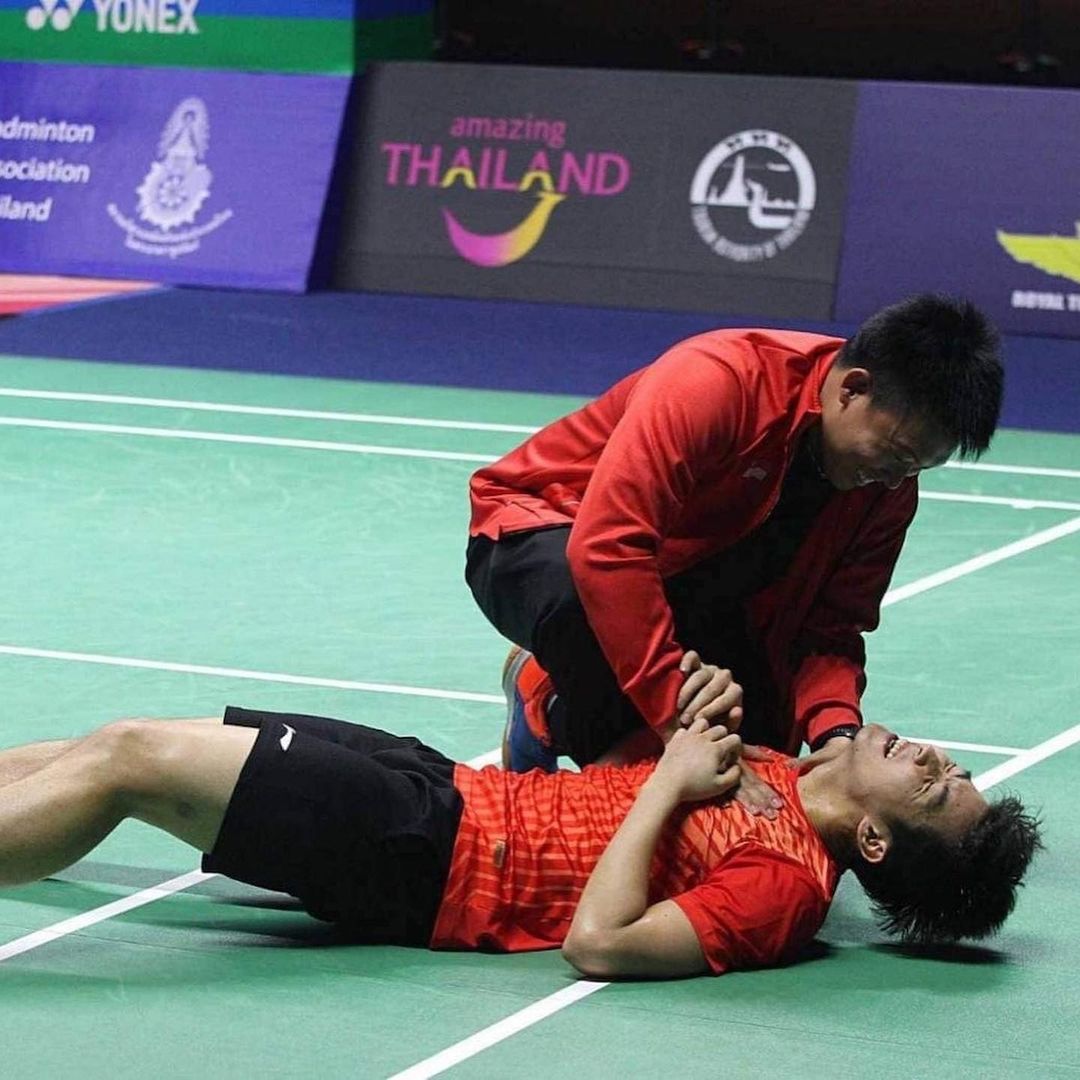 Source
Behind every successful player is a successful coach. For Loh Kean Yew, he respects and looks up to his coach, Kelvin Ho, who is a former national badminton player himself. According to an interview with Singapore National Olympic Council, Kelvin Ho has a peculiar habit of beating his chest like a gorilla to help control Loh Kean Yew's emotions during competitions. 
On the court, Kelvin Ho acts as Loh Kean Yew's cheerleader and outside the sport, he is Loh Kean Yew's "other older brother" too. As Kelvin Ho has always been beside Loh Kean Yew since his first competition when he was 15, it is not an exaggeration to say that the two grew up as sportsmen and brothers.  
5. Defeated Olympic medalist badminton player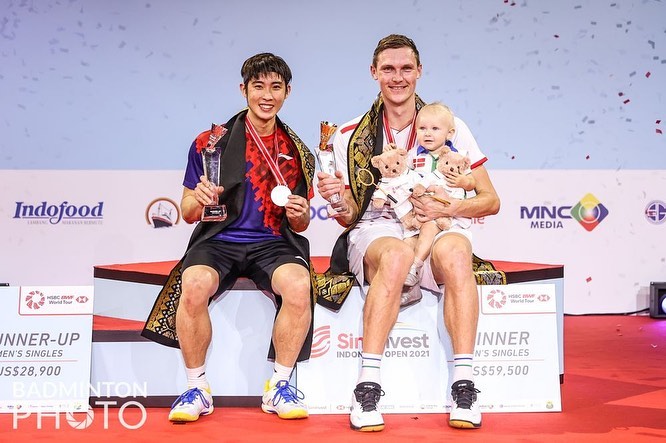 With Viktor Axelsen during Indonesia Open 2021
Source
It is not the first time Loh Kean Yew has gone against Olympic medalist Viktor Axelsen. Earlier in November, Loh Kean Yew came in 2nd after sparring with him in the Indonesia Open 2021. But most recently during the BWF World Championships in Spain, he defeated him. 
According to an interview with The Star, Loh Kean Yew mentioned that he was thrilled with his win. Despite advancing to the next round of 32, he shared that he still has a "long way to go" and "needs to be focused for [his] next match."
6. His best rank is top 20 in the world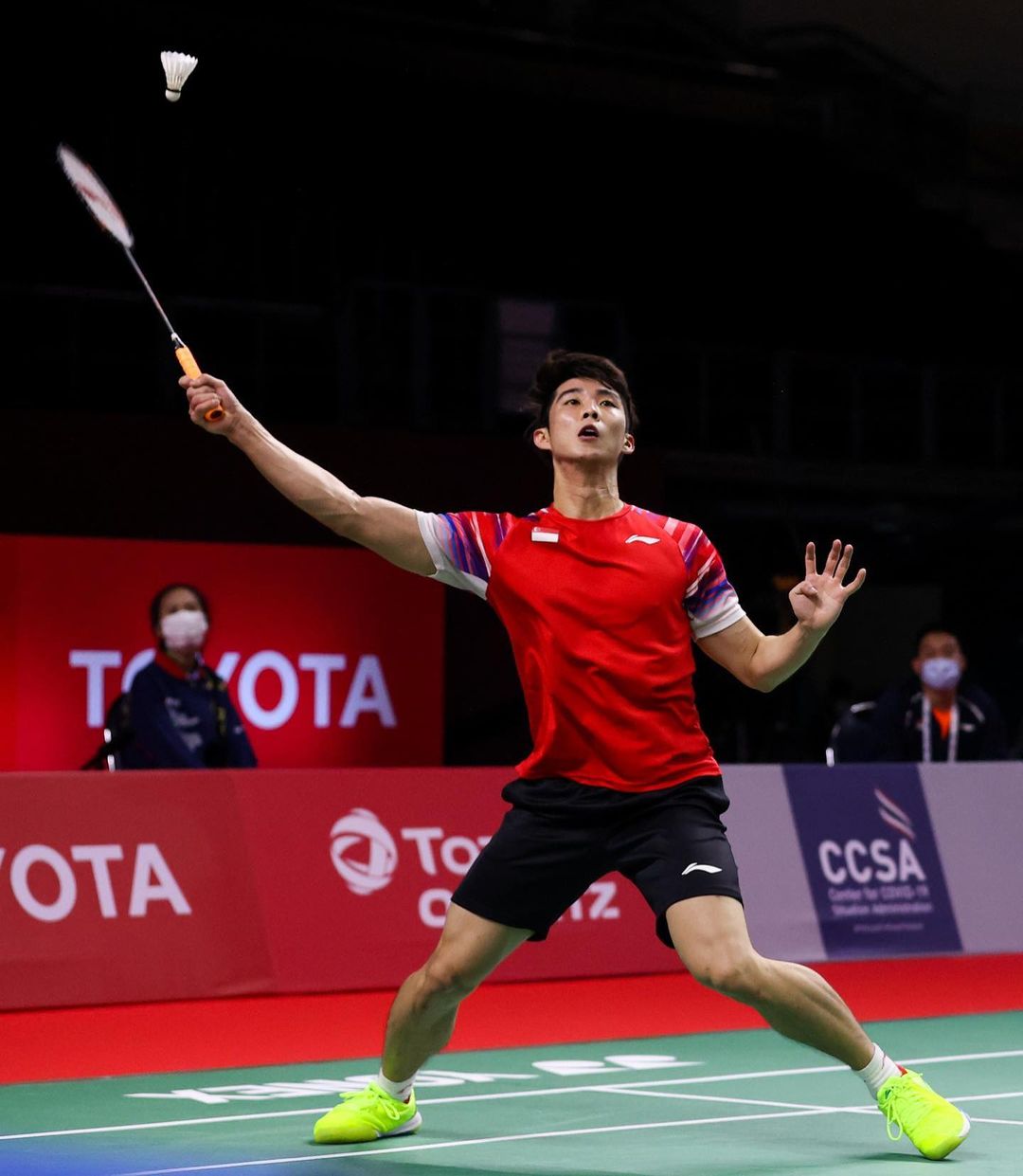 Source
After finishing the Indonesia Open 2021, Loh Kean Yew rose to the top 20 in the world according to the Badminton World Federation rankings ‒ a phenomenal jump considering he was the world's 41st just seven weeks ago. This highlights how much he has improved since his participation in the Tokyo Olympics 2020 and also, his potential to rise even higher. 
Loh Kean Yew has definitely been making his name slowly yet steadily. To start off, he scored a total of 4 Bronze medals and a Silver medal from SEA Games in 2015, 2017, and 2019. On top of that, he also clinched 3 Gold and 2 Silver medals during the BWF World Tour from 2019 to 2021. 
7. Was Singapore's flag bearer in Tokyo Olympics 2020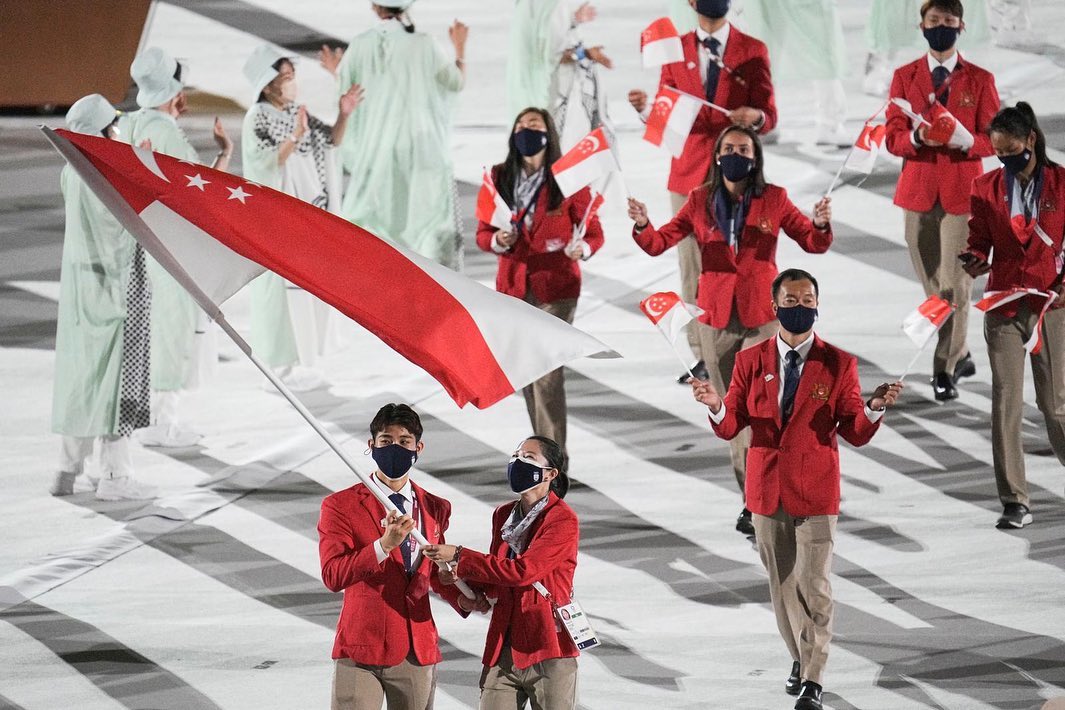 Source
ICYMI, Loh Kean Yew was Singapore's flag bearer during this year's Tokyo Olympics 2020, alongside table tennis player Yu Mengyu. He mentioned on his Instagram that he was "proud to fly [the] Singapore flag."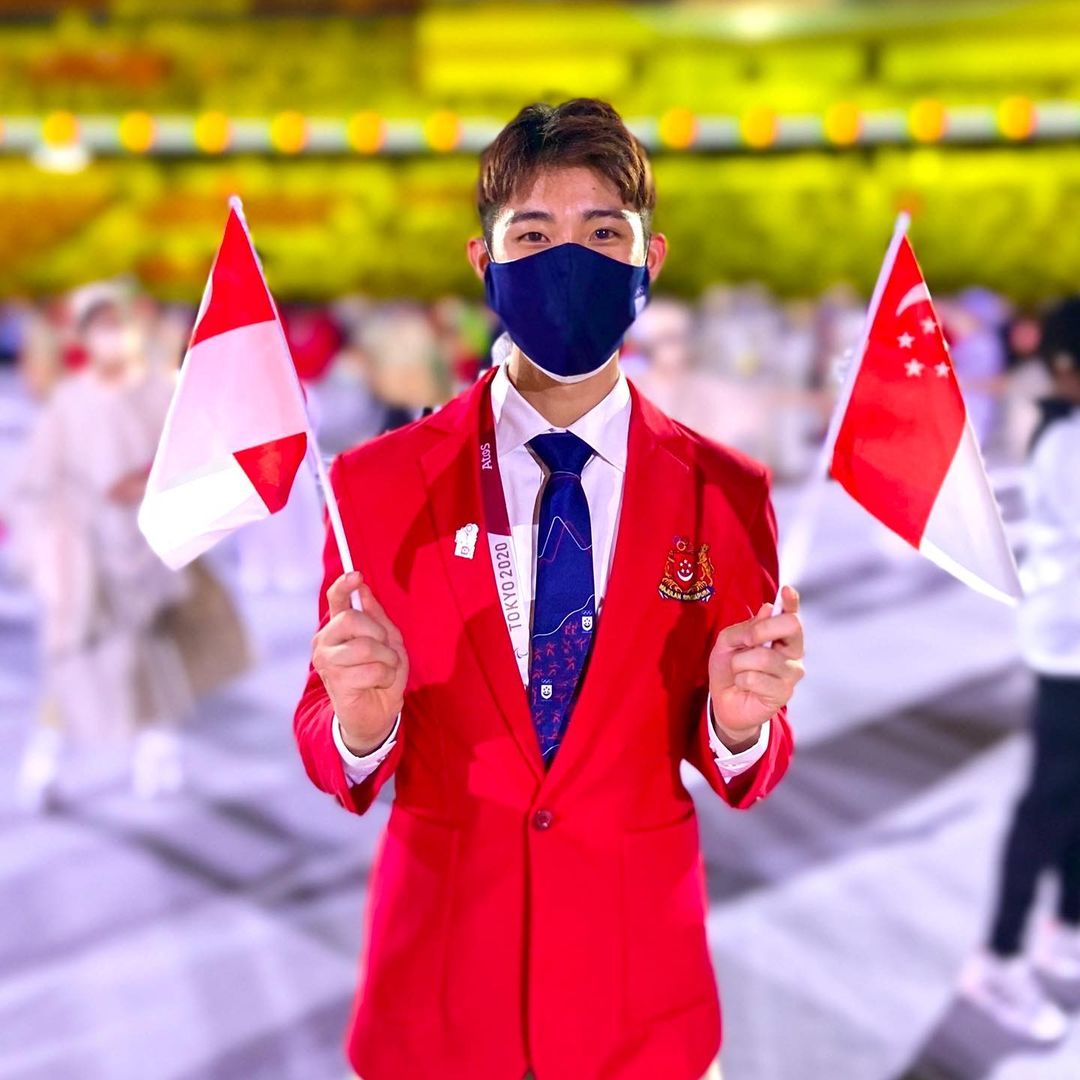 Source
Since flag bearers tend to catch the attention of Olympics viewers, his good looks ‒ despite his face being half-covered by a mask ‒ stood out from the crowd. According to an article by iNF News, he was named as one of the best-looking athletes during the Tokyo Olympics 2020. 
8. Aims to win an Olympic medal for Singapore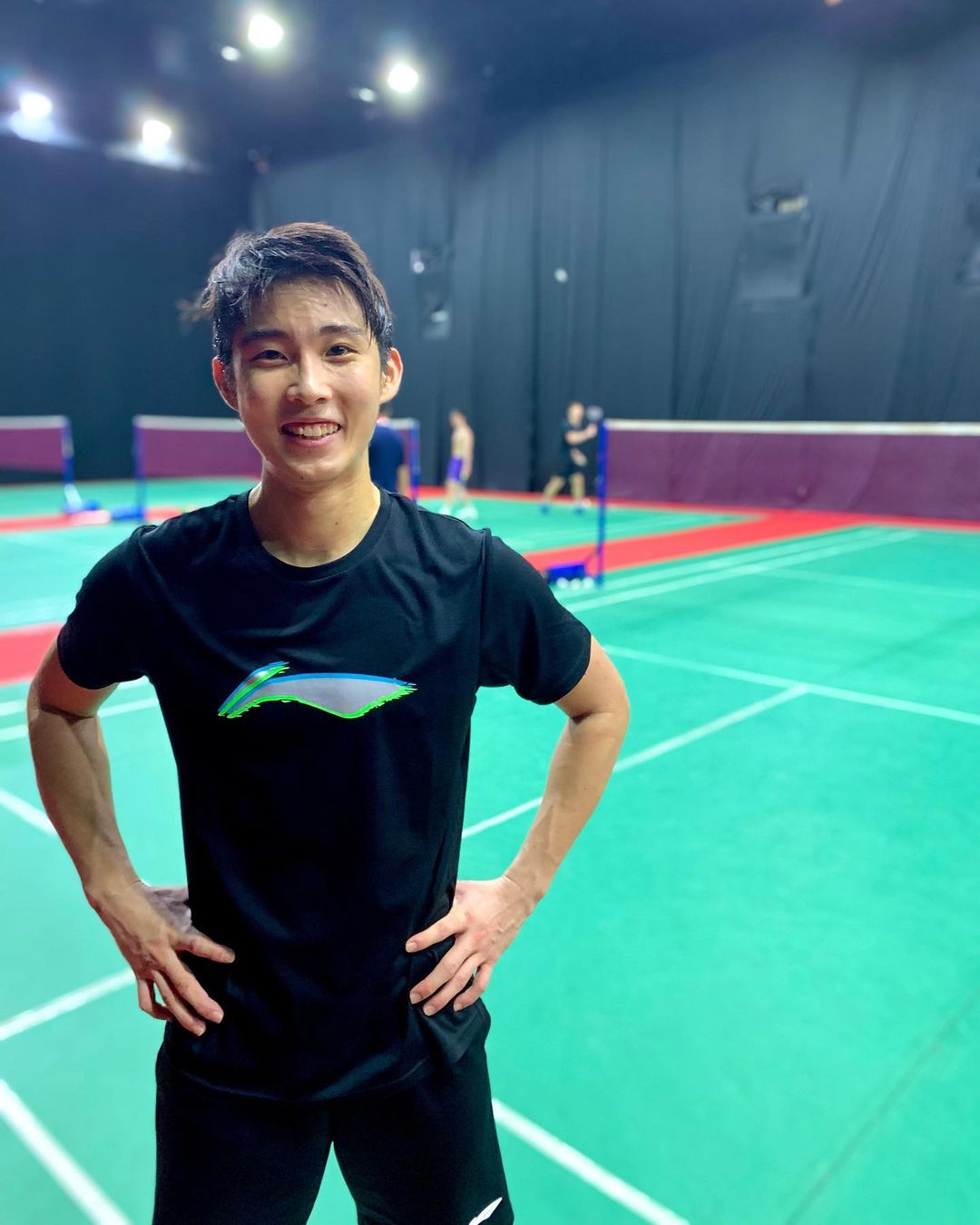 Source
Winning an Olympic medal is probably the highest achievement that any athlete can achieve. For Loh Kean Yew, that is his goal too, according to an article by Yahoo News. 
With Loh Kean Yew on the right track, his recent winnings suggest that he is no longer a self-proclaimed underdog, but rather a formidable opponent that others should look out for. Perhaps for the Paris Olympics 2024, we can count on him to bring home an Olympic medal. 
Also read: 
17 Singapore Athletes From The '90s-2000s And Where They Are Now
9. Has over 140K followers on Instagram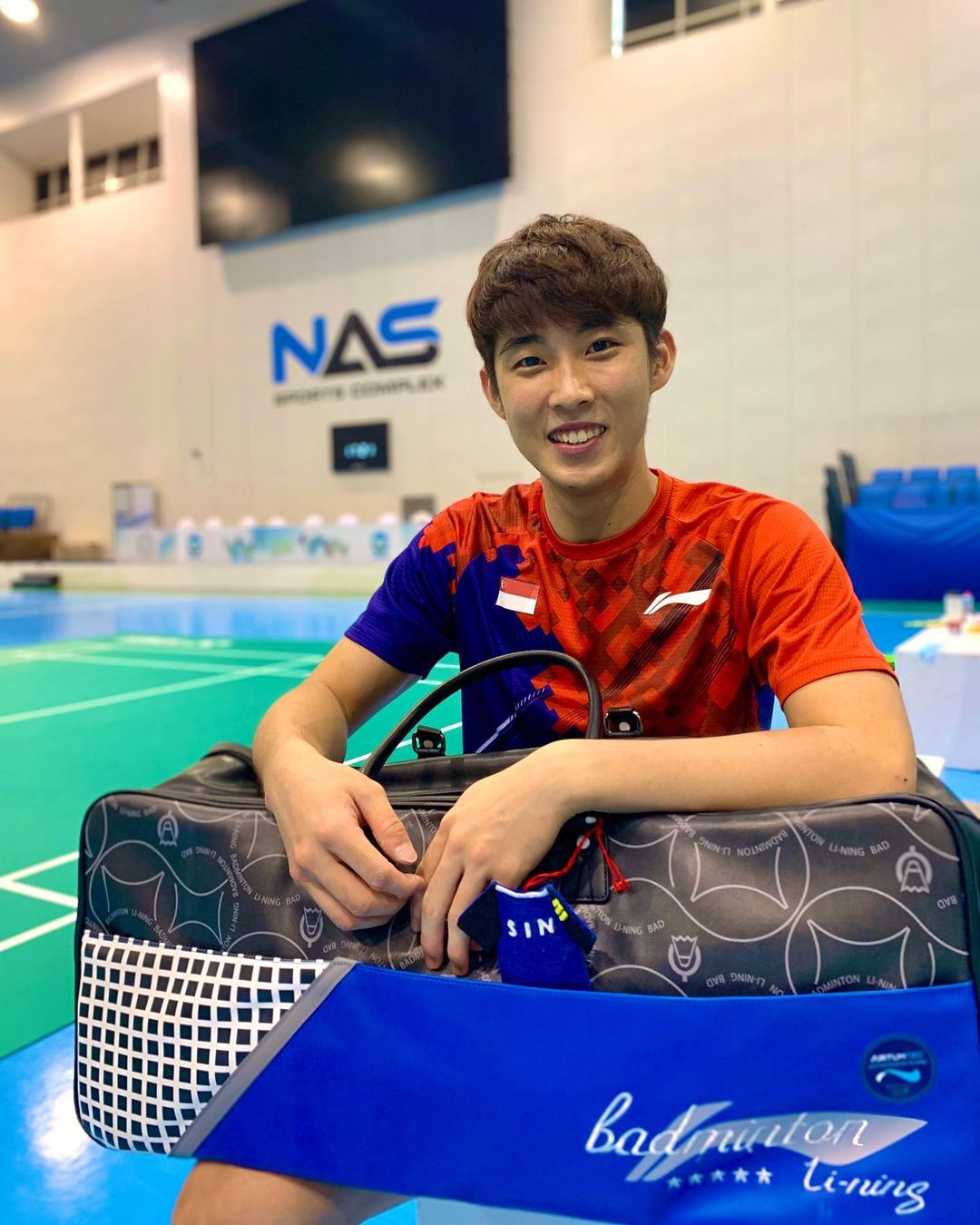 Source
With Loh Kean Yew's rising popularity as an athlete, it is no surprise that he has been gaining followers on his social media accounts. At the time of publishing, Loh Kean Yew has more than 140,000 followers on his Instagram and over 12,500 followers on his Twitter.
On Instagram, he usually shares photos of his achievements and sometimes, he even uploads a selfie or two. As for Twitter, you'll find him using the platform to communicate with fans. 
10. Supports SingVoice's finalist

Source
For those who don't know, SingVoice is Singapore's music talent search show for the next singer-songwriter. If you've been following Loh Kean Yew on Instagram, you might have noticed that he linked a Spotify song by SingVoice participant, Tan Zi Jian. 
While it is uncertain if the two know each other personally, we get a peek at Loh Kean Yew's music taste. 
11. Updates Twitter occasionally in Malay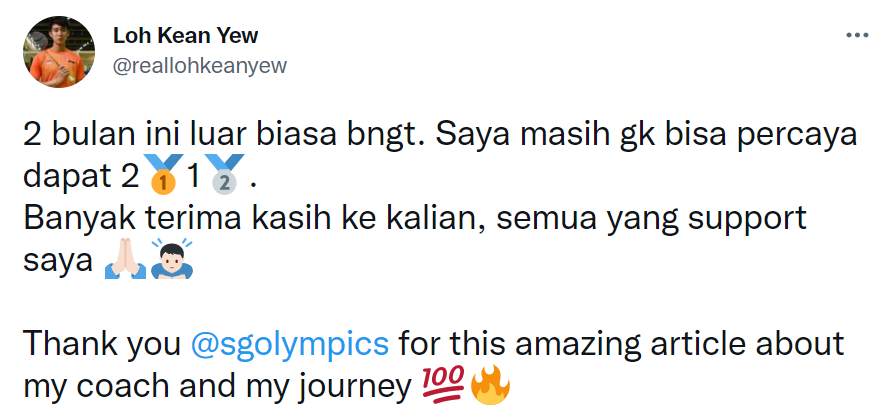 Source
As someone who grew up in Malaysia, Loh Kean Yew knows 3 languages ‒ English, Chinese and Malay. Besides English being his main language of communication, he tweets frequently in Malay on Twitter, communicating with fans through the platform. We can't help but stan a trilingual king. 
12. Enjoyed riding a camel in Dubai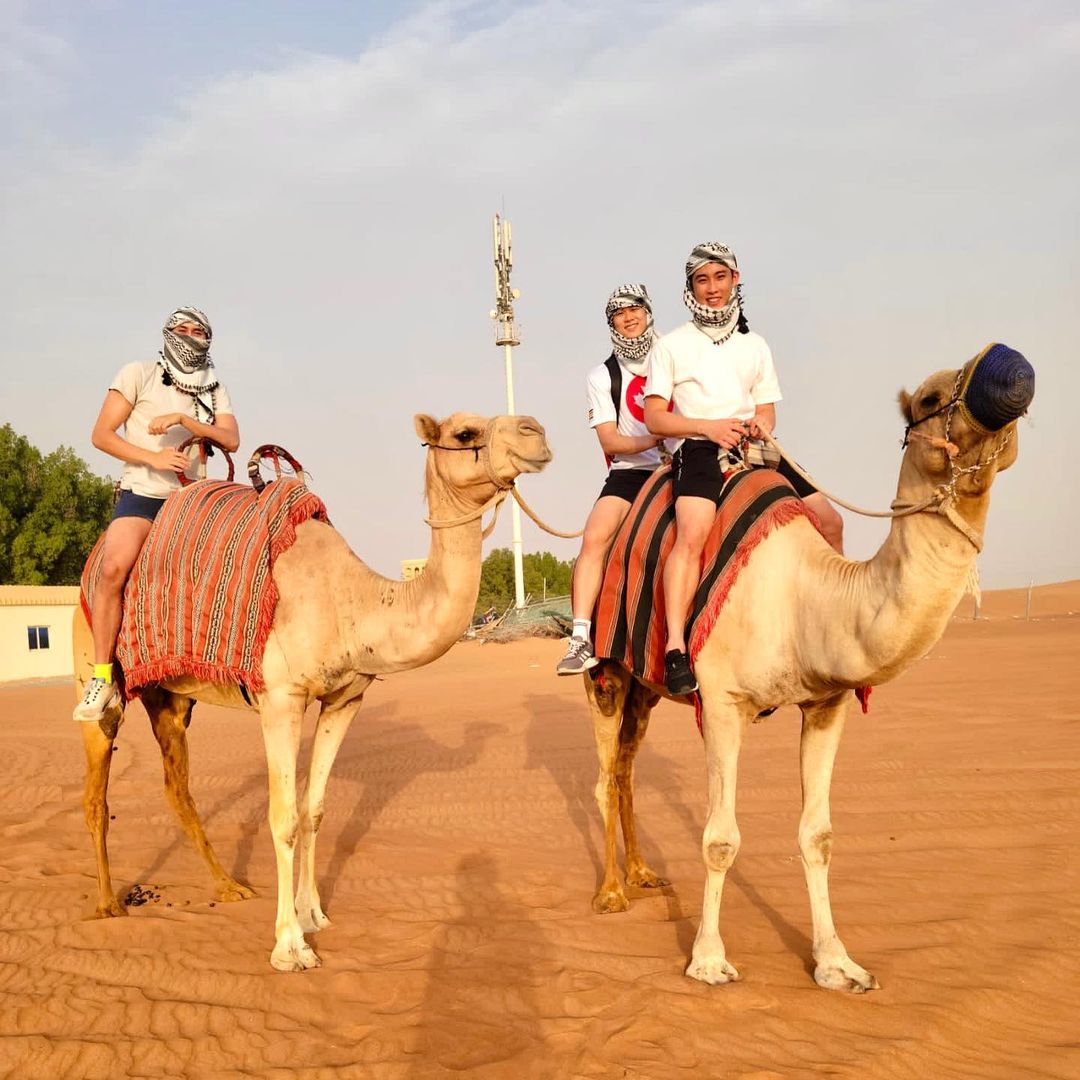 Source
Right after Tokyo Olympics 2020 ended, Loh Kean Yew went on a month-long training stint in Dubai. As someone who knows how to work hard and play hard, Loh Kean Yew didn't miss the chance to take a break from his 30 hours of weekly training. This included checking off some of his bucket list goals like riding a camel. 
Also on Instagram, he shared photos of him with his friends having fun in the desert when they tried dune bashing and riding a quad bike. 
13. He is IndoCafe Singapore's ambassador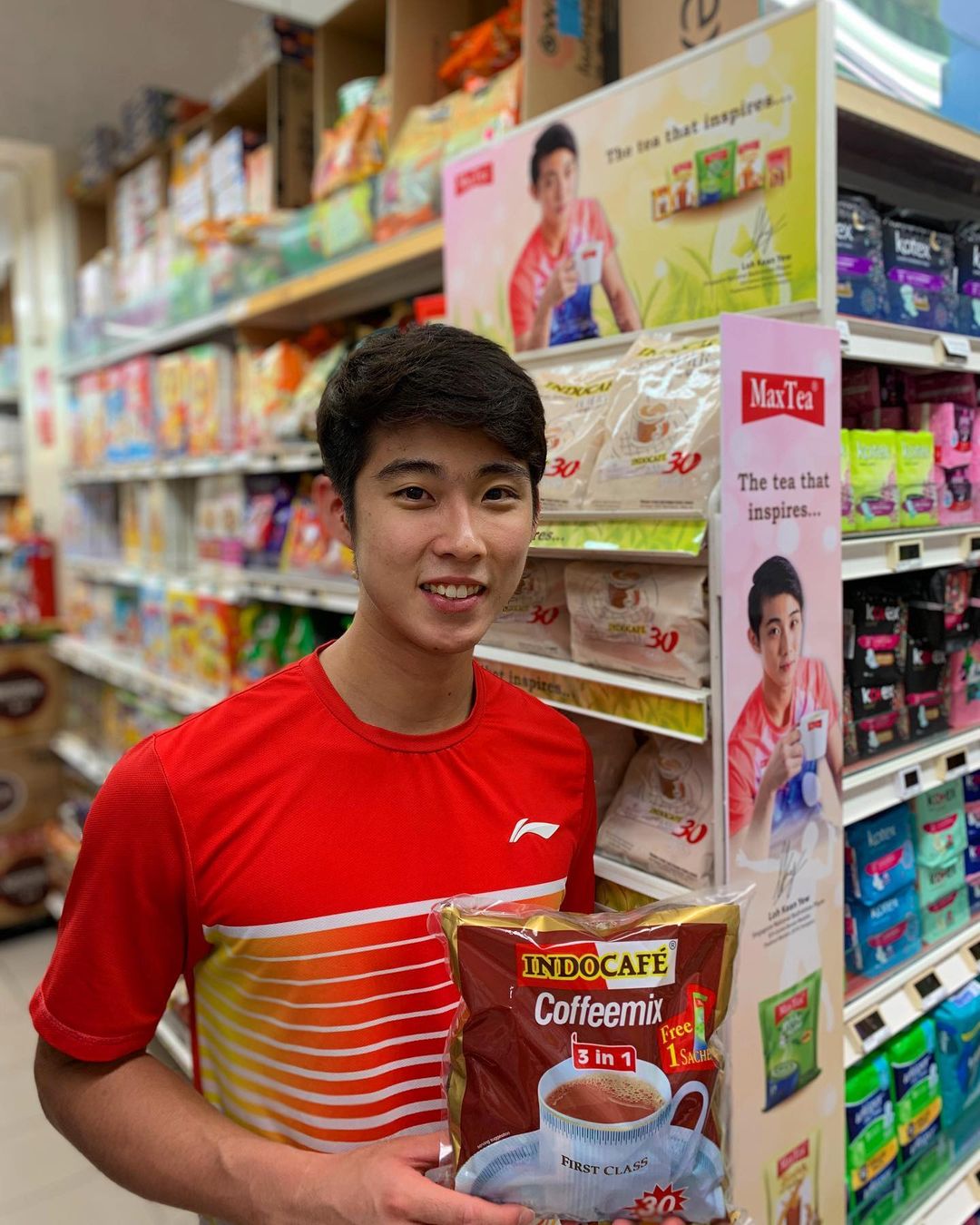 Source
Look out for the face of Loh Kean Yew next time you pass by the supermarket aisles when you do your grocery shopping. As the ambassador of IndoCafe Singapore, you will find Loh Kean Yew appearing on the brand's shelf in local stores.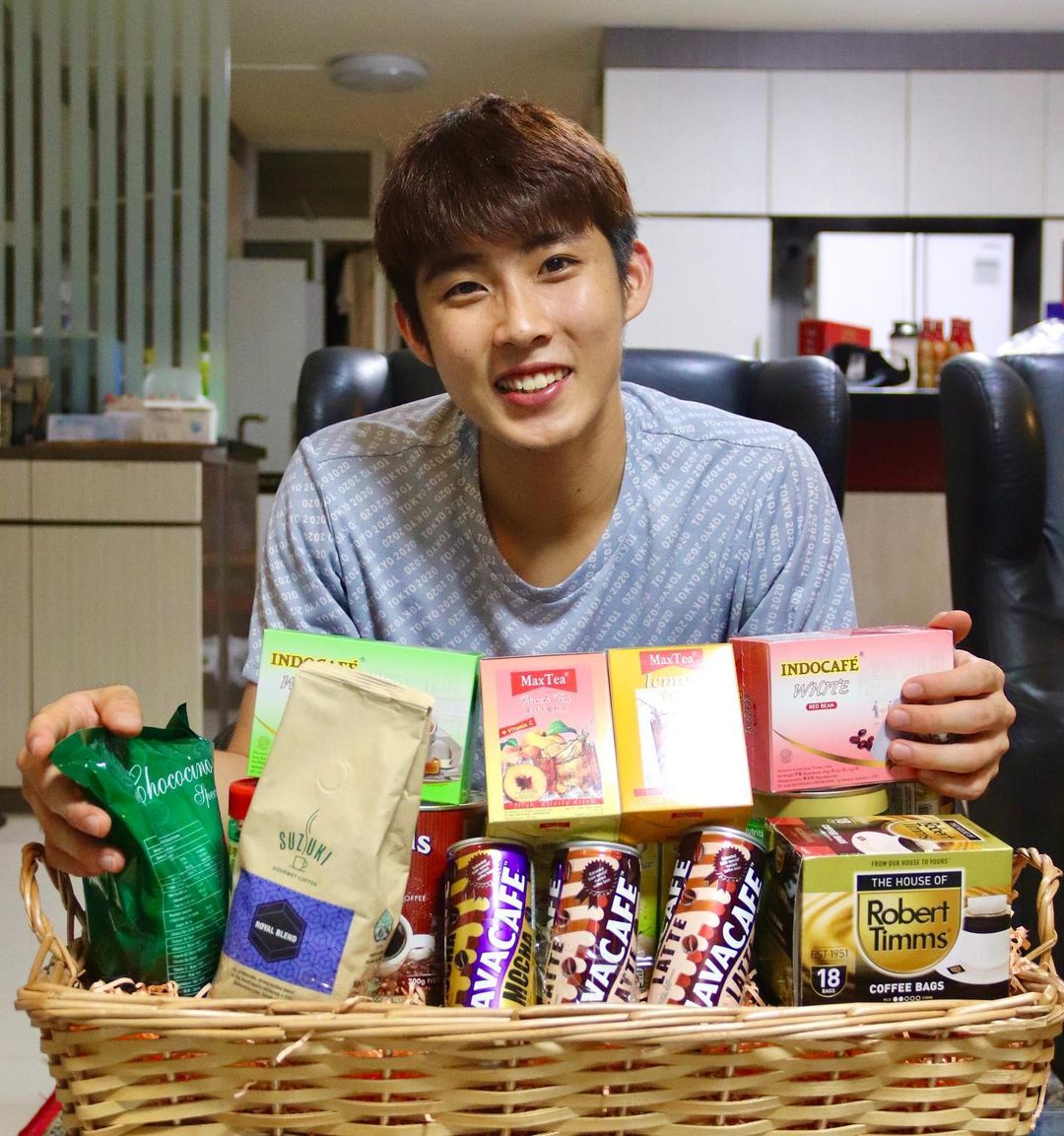 Source
Since Loh Kean Yew spends a fair amount of time overseas for training and competitions, he is no stranger to homesickness. However thanks to IndoCafe Singapore, he can now pack some instant beverages like teh tarik to satisfy his cravings when he is overseas.  
14. Sponsored by Li-Ning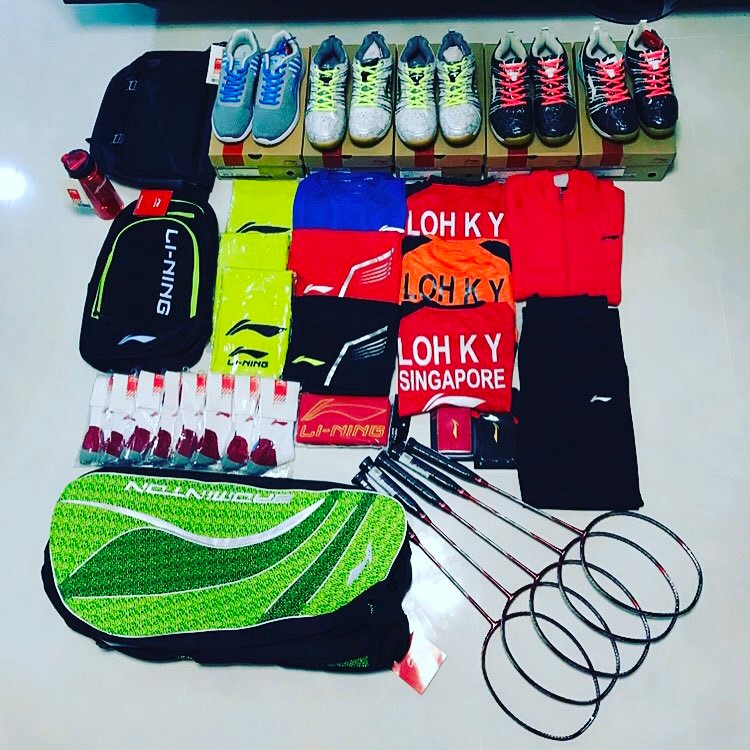 Source
As a badminton player with incredible potential, it is only expected for sports brands to sponsor Loh Kean Yew. As early as 2017, Loh Kean Yew has been receiving sports equipment and apparel from Li-Ning, a premier sports brand from China. While Li-Ning may not be commonly known among Singapore, perhaps more people will get to know the brand through Loh Kean Yew. 
15. Played with the Danish badminton team for 3 months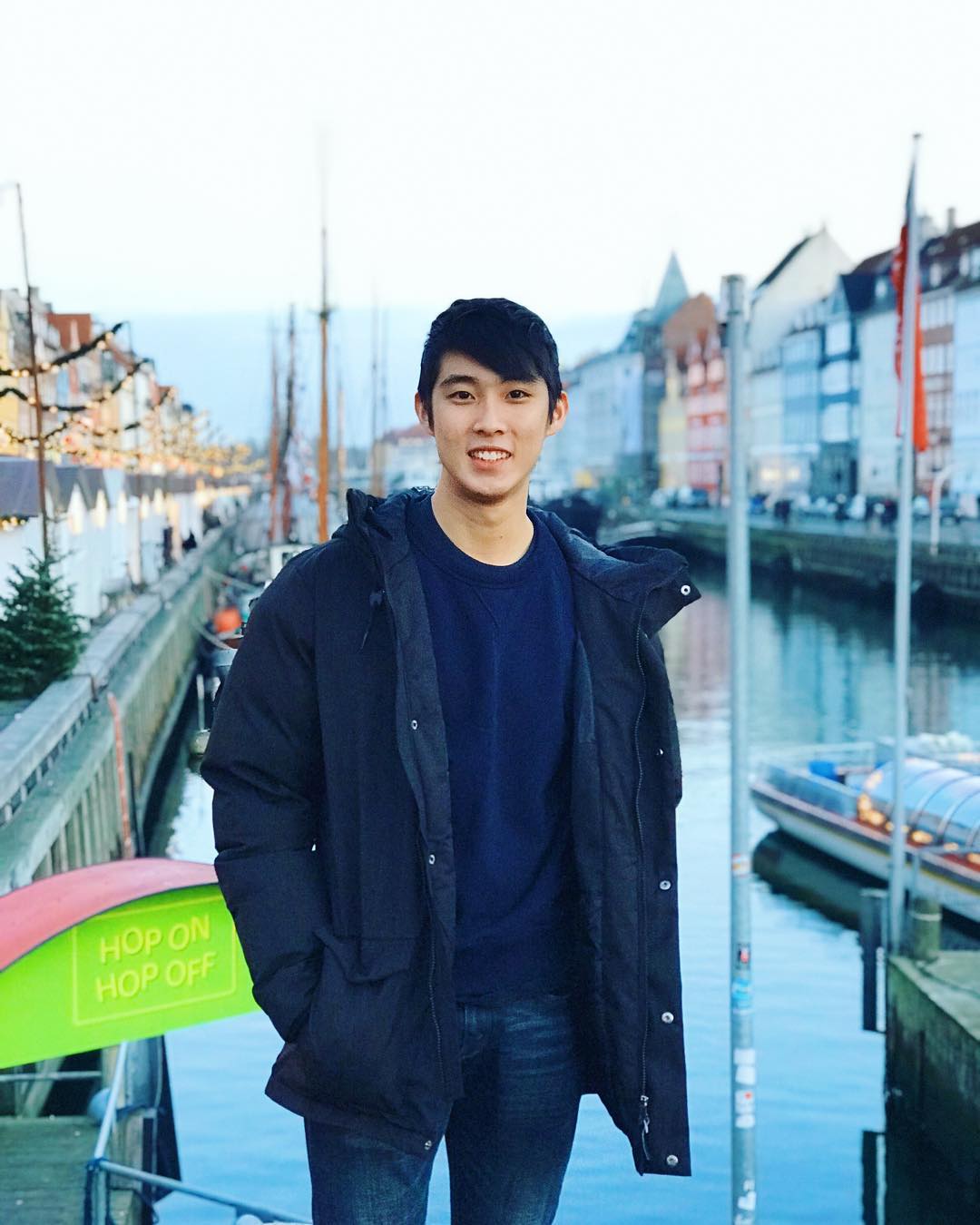 Source
One of the perks of representing Singapore as a national athlete is that you get to spend time overseas as part of the training. For Loh Kean Yew, he spent 3 months in Denmark playing with the Danish badminton team, Langhoj Badminton Club in 2018.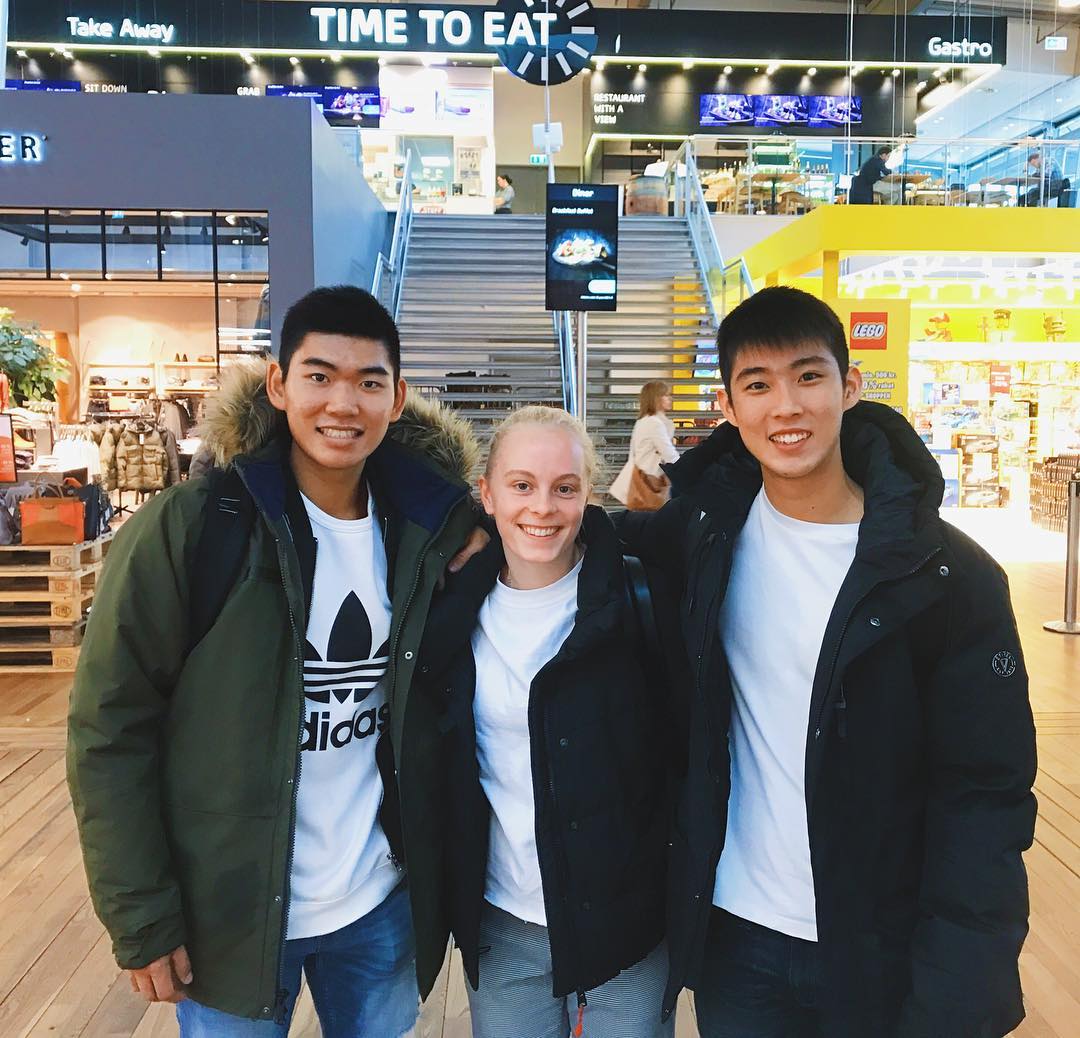 Source
According to an interview with The Straits Time, he mentioned that he was excited at the opportunity and hoped to become a better player through the training. It appeared that he did enjoy his stay there as he managed to play against and learn from various players, and even explored the beautiful country with them.  
16. Went through an emotional slump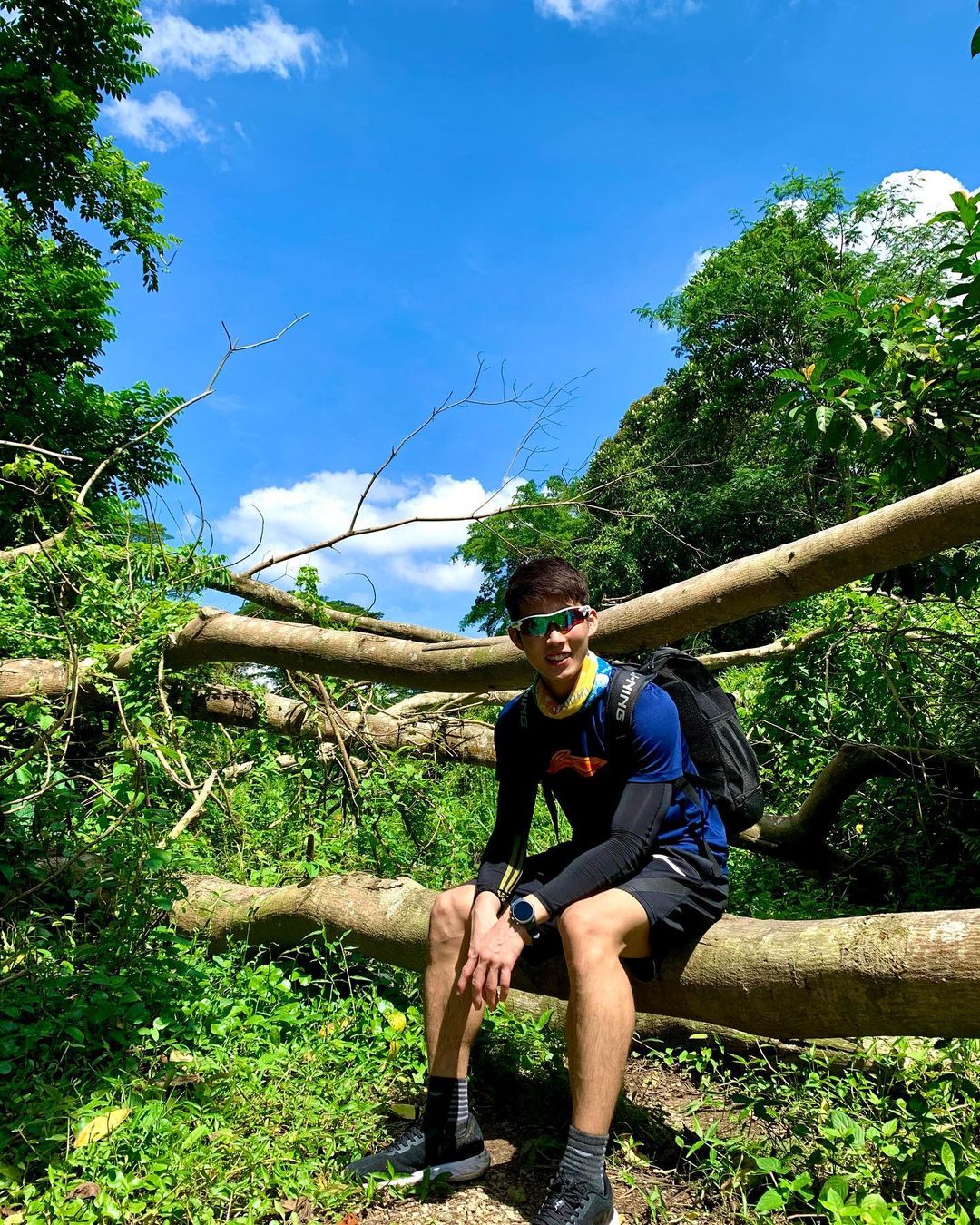 Source
No one can be in a perfect state of mind 24/7, and the same goes for Loh Kean Yew. 
Back in 2018, he shared through a post on Instagram that he wasn't in a good form, "but life goes on" and hoped for the best. During that time, he participated in the Austrian Open 2018 and although he did not bring home any medals, it was a valuable lesson for him. 
Fast forward to 2 years later in 2020, Loh Kean Yew shared an insightful post on Instagram on how he handles hiccups in life. Compared to his younger self, he now suggests to "slow down, take a step back, [and] take a break." Through such actions, they show how much he has matured and also helps others to stay positive with his words. 
These Loh Kean Yew Facts Show That He Is No Longer An Underdog
Despite his young age, Loh Kean Yew has only been making Singapore proud with his consistent achievements as a badminton player. Apart from his serious side, we are glad to see that he also knows how to relax and have fun with his friends and family. 
Hopefully in the near future, we will be able to watch him achieve even more in his sports career and for Singapore.  
Also read:
17 Female Olympians From Singapore Past & Present That Inspire Us Including Athletes In Tokyo Olympics 2020