Sweat-Proof Makeup
"I like a guy who comes in me after ten seconds of uncomfortable thrusting," said no one ever. Much like dissatisfying experiences in bed, sometimes makeup lets us down too. As temperatures climb and sweat comes into play, eyeliner smudges, brows lose their tail ends and blush lowers itself to the hollows of our cheeks.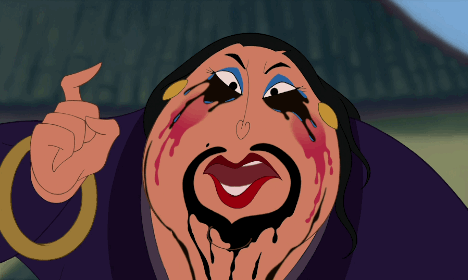 Recently, we've started noticing a number of long-lasting, tattoo-inspired beauty products popping up on the market. These semi-permanent brow pigments, eyeliners, and lip stains settle comfortably on the skin and stay in place long after application.
Below, we rounded up a few classic cosmetic loves and new launches that will last way longer than your ex ever could.
1. Clio Kill Brow Tattoo-Lasting Gel Pencil (S$17.90)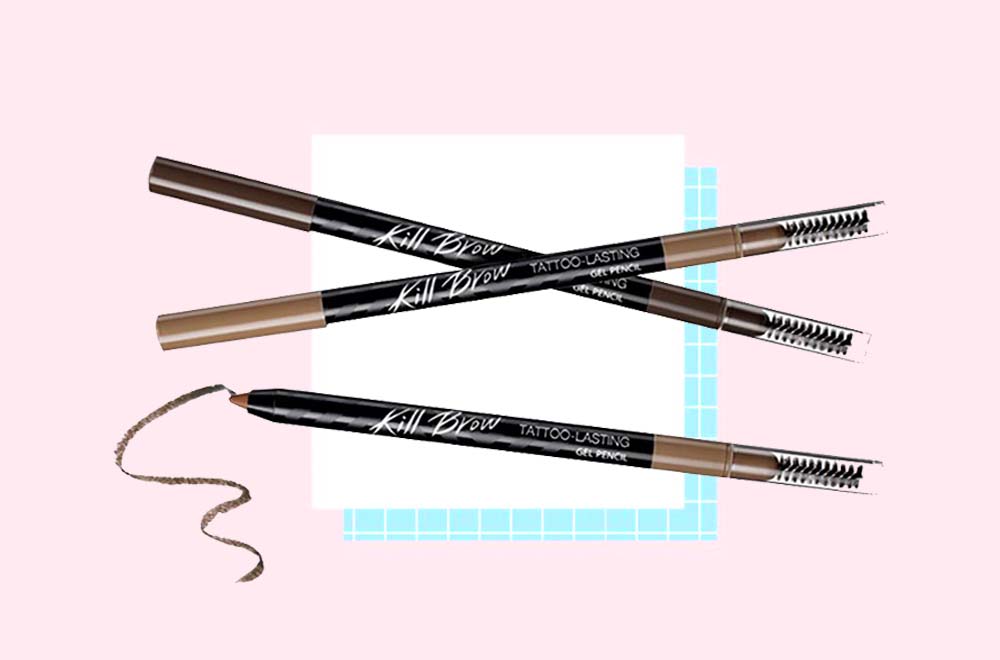 Tinting the skin under your brow hairs can give your arches a bold shape. But if in-salon tinting is a hassle, Korean brand Clio has a smudge-proof and waterproof gel pencil that won't fade in the heat.
The soft pencil gel tip glides on smooth and deposits a good amount of pigment. If it appears too dark on your brows, use the spoolie to feather the strokes for a natural finish.
2. K-Palette 1 Day Tattoo Lasting Cheek Tint (S$18.60)
Known for its bestselling '1 Day Tattoo' lineup, K-Palette has been a go-to brand for lasting, smudge-proof eye makeup. This time, they've created a cream-to-powder cheek tint that blends easily onto the skin and lasts all day.
With ingredients like plant-derived emollients, water-soluble collagen, and hydrating hyaluronic acid, the blush nourishes your skin while giving it a natural flush.
3. Maybelline Brow Tattoo Gel Tint (S$19.90)
This gel tint is a semi-permanent peel-off formula that enhances the colour, shape, and thickness of your brows with pigments. You'll see darker brows after leaving it on for 20 to 30 minutes, and the colour lasts up to three days.
Made with royal jelly, caffeine, and aloe vera, the gel wears comfortably on the brows without causing irritation. Plus, the formula won't tug on hairs and doesn't hurt on removal.
4. 3CE Longwear Tattoo Eyebrow Marker (S$20)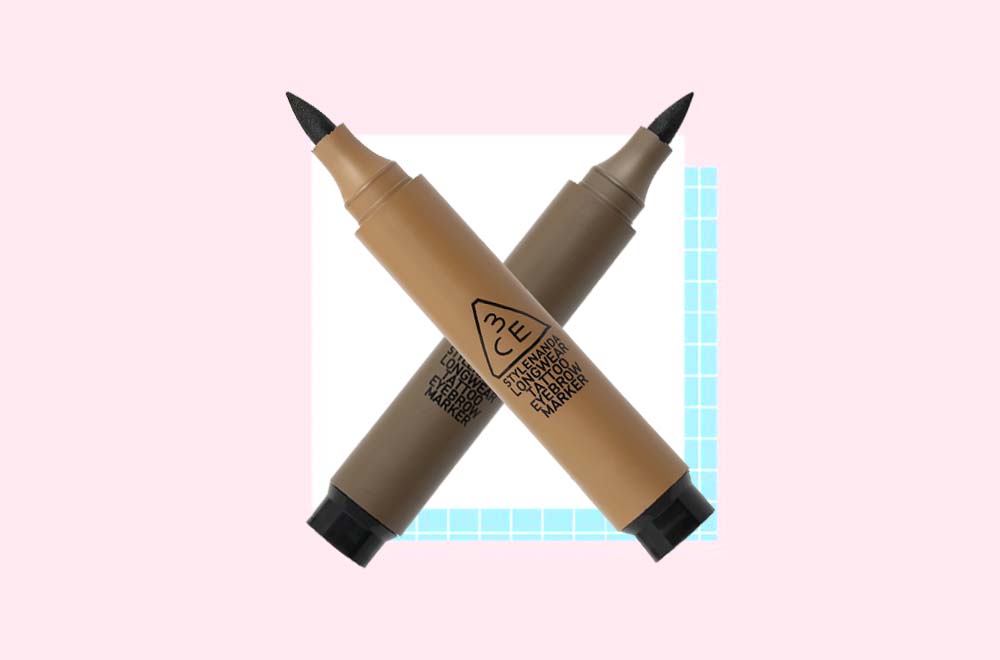 3CE's eyebrow marker contains henna extract, an ingredient made from ground sun-dried henna leaves, to stain the skin naturally.
The marker has a fine but sturdy tip for steady, accurate application, and promises to last for up to one week—ideal for those who'd rather hit the snooze button than fill in their brows.
5. Kat Von D Dagger Tattoo Liner Waterproof Liquid Liner (S$32)
If you love Kat Von D's bestselling Tattoo Liner, try the brand's new Dagger Tattoo Liner.
The latest eyeliner features the same inky-black, waterproof formula but with an angled brush tip for straight, precise lines, so you can flex your artistic muscles while working on a bold cat eye.
6. Dior Backstage Dior Addict Lip Tattoo (S$46)
Dior's Lip Tattoo is a longwear tint that transfers and fuses onto the skin seconds after application, so you'll barely notice you have anything on.
The product comes in natural-looking shades ranging from rosewood to berry, each promising ten hours of wear with minimal transfer. This watery emulsion boosts your lip colour and leaves a healthy sheen, so you can wear it alone for a subtle tint or as primer for your lipstick.
7. Yves Saint Laurent Beauté Tatouage Couture (S$55)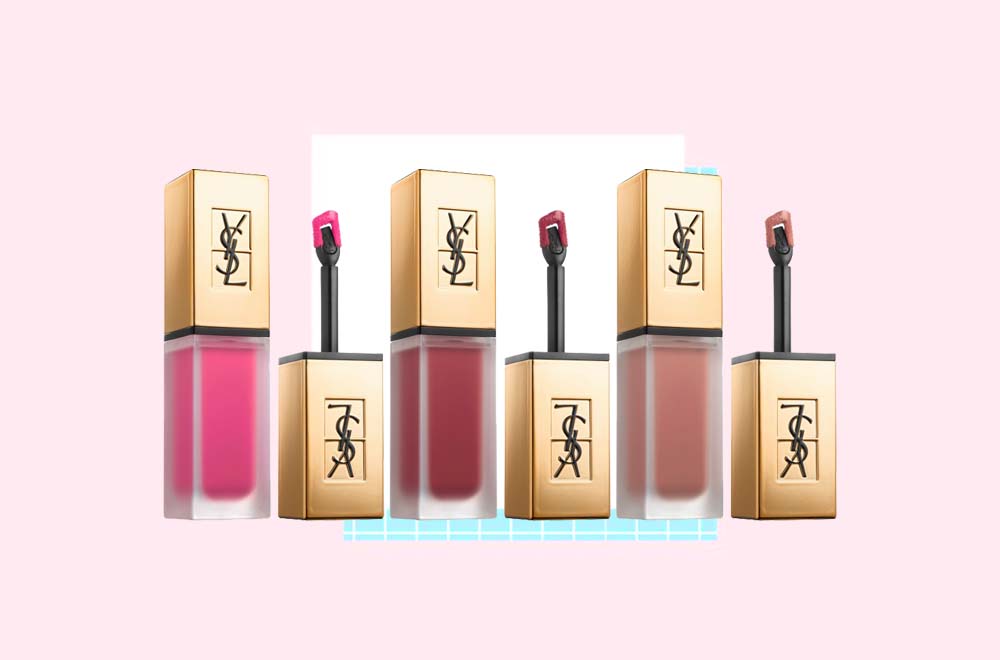 Like Dior's Lip Tattoo, YSL Beauté's Tatouage Couture is a thin, lightweight liquid that feels like nothing on the lips, settling to a sophisticated matte finish.
Available in 24 shades, the pigmented colour dries almost instantly, stays fresh, and moves with your lips for eight hours of comfortable wear. The liner-like applicator allows for stable control, so you can outline and fill in your lips with precision.
Long-lasting Makeup Products
If you're tired of looking like melted Paddle Pop ice cream in our perpetual heat, or you seek a faster brow routine, give these long-lasting makeup products a try. They'll stay put for hours and won't disappear on you like your ex did.
Also read: