Lotus Biscoff x Gelato Pique
Japanese lifestyle and fashion brand, Gelato Pique, has launched another cute collaboration after its Animal Crossing collection. This time, it's with the world-famous Belgian snack, Lotus Biscoff. Inspired by the warm brown tones of the biscuit, the collection features knitted sweaters, pants, socks and even bedroom slippers that look like every homebody's dream comfort clothing. 
Sweaters, pants and t-shirts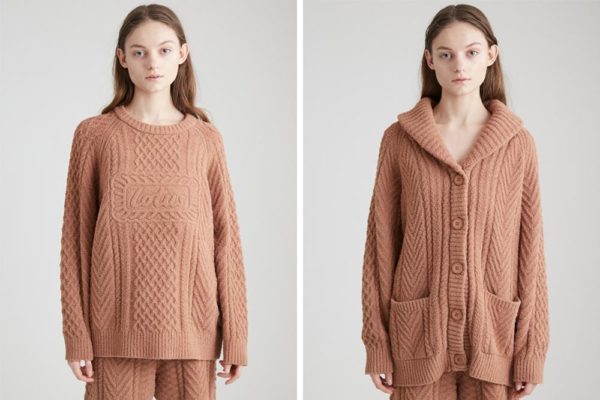 The knitwear is in the caramel brown colours of the yummy Lotus Biscoff biscuit. Don the sweaters and cardigans in this collection to lounge in your bed on cold, rainy days.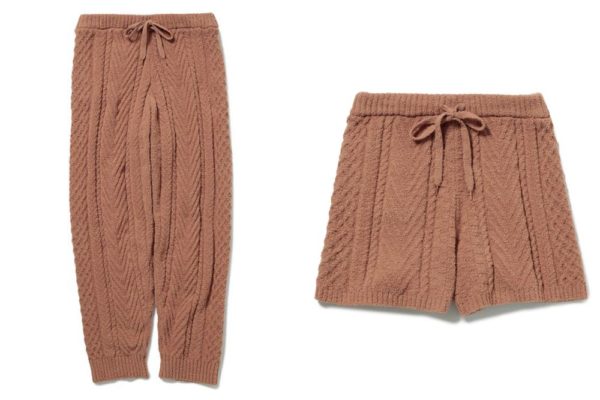 The sweaters also come with matching knitted pants and shorts to complete the comfy look.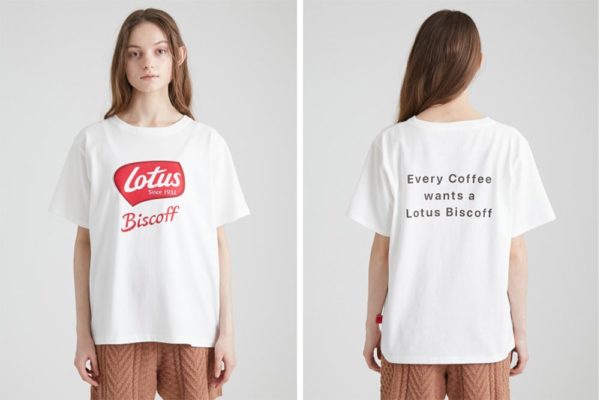 If knitwear doesn't appeal to you in Singapore's humid weather, a simple white t-shirt is also available. Fans of this biscuit will know that there's no better pairing than balancing the sweet biscuits with bitter coffee. Make sure everyone else knows it too with this tee.
Also read:
ETUDE x HERSHEY'S KISSES Has Eyeshadow Palettes Shaped Like The Tiny Sweet Treat For Valentine's Day
Pyjamas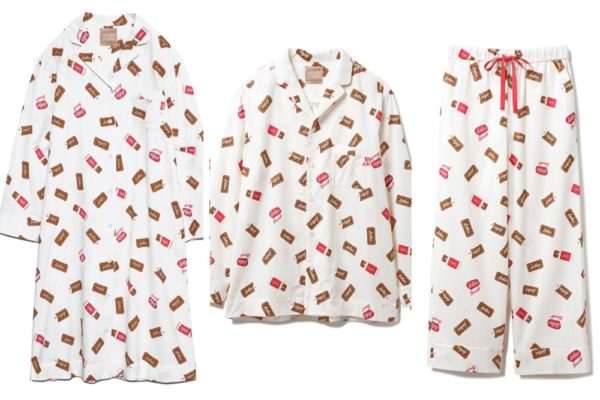 With work-from-home arrangements still the norm in phase 3, you can enjoy the luxury of attending Zoom meetings in your pyjamas a little longer when they're as cute as this. With adorable biscuit prints scattered across the white clothing, you'll be able to work in comfort and style with these pyjamas sets.
Accessories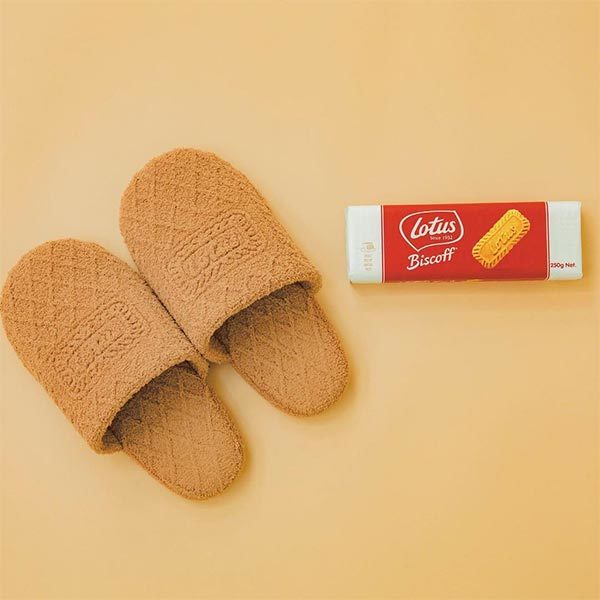 Besides snug work-from-home clothing, treat yourself to more cosiness with these knitted bedroom slippers. Lotus Biscoff's signature logo is once again displayed on the top covers of the shoes.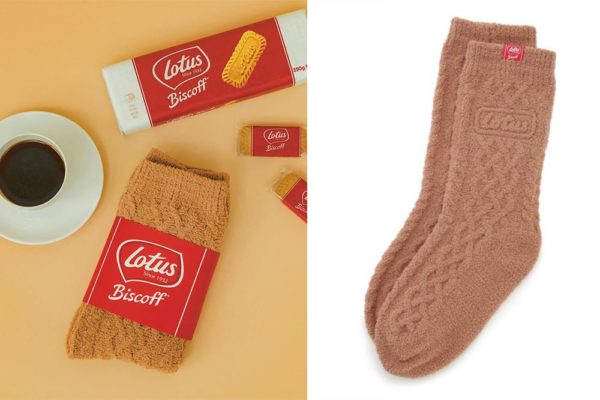 If you're a fan of Daiso's knitted wooly socks, you'll definitely love this pair too. These brown knitted socks will be able to keep your feet warm on cold nights. It also comes in a red packaging that makes this set look similar to the actual Lotus Biscoff biscuit in its wrapper.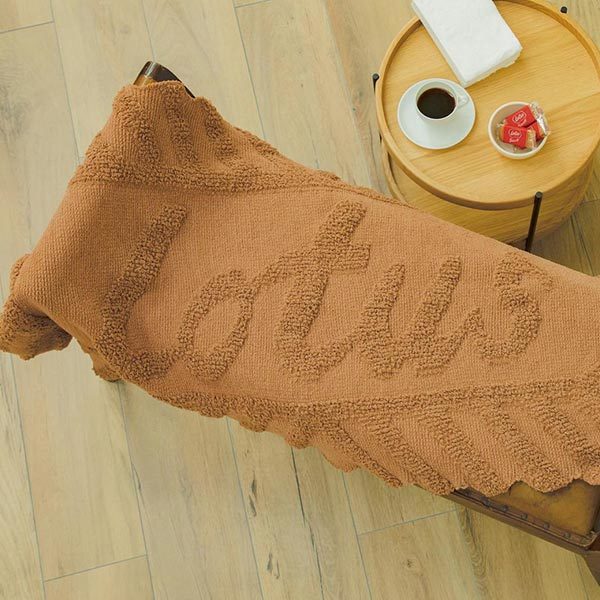 Gelato Pique's products tend to focus on comfort and warmth. The blanket in this collection is made of materials that help with heat retention, while still remaining fluffy and soft. Shaped like a giant Lotus Biscoff biscuit that's ready to eat, warm yourself up with this delicious-looking blanket.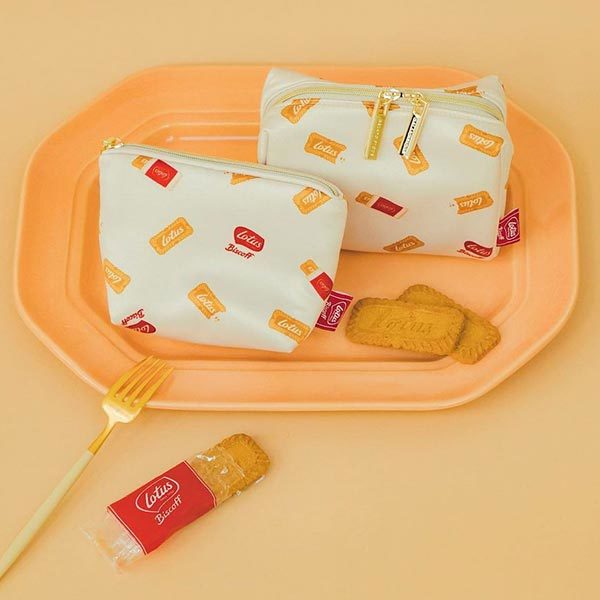 The last items in the collection are these small coin pouches that seem to be just the right size for your EZ-link cards, providing easy access when you take the MRT. The biscuits and logo are dotted across it, letting you show your allegiance to the snack.
This Lotus Biscoff Collection Is Comfy and Cute For Those With A Sweet Tooth
The Gelato Pique x Lotus Biscoff collection is now available on Gelato Pique's website. While Gelato Pique doesn't offer international shipping directly from its website, you can purchase this collection on Amazon Japan or BUYMA, which ships to Singapore. Once you've got your hands on this collection, we won't take responsibility for when you feel too nua and can't get out of your bed in the morning as easily as you used to.
All images courtesy of Gelato Pique.
Also read:
Vans' Valentine's Collection Will Help You Shower Your Loved Ones With Hearts & Kisses