Louis Vuitton Ping Pong Set
With the rainy weather hitting our Little Red Dot recently, it can be hard for many of us to get our daily dose of fresh air through evening jogs and outdoor sports. To motivate you to start working out indoors instead, Louis Vuitton has just dropped a $3,150 ping pong set. 
With this, now you can convince yourself that every calorie you've burned while swinging the paddle is worth it — down to every last cent.
The set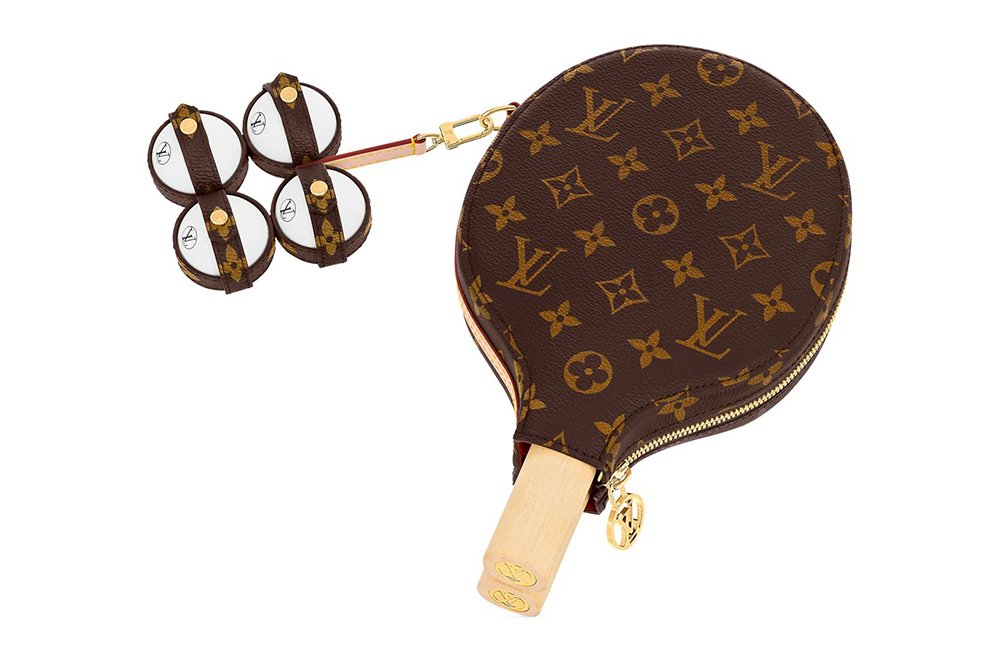 Known as the James Ping Pong Set, it comes with two paddles and four ping pong balls encased in Louis Vuitton's signature brown leather. The cover is decked in Louis Vuitton's monogram, perfect for flexing your new atas equipment.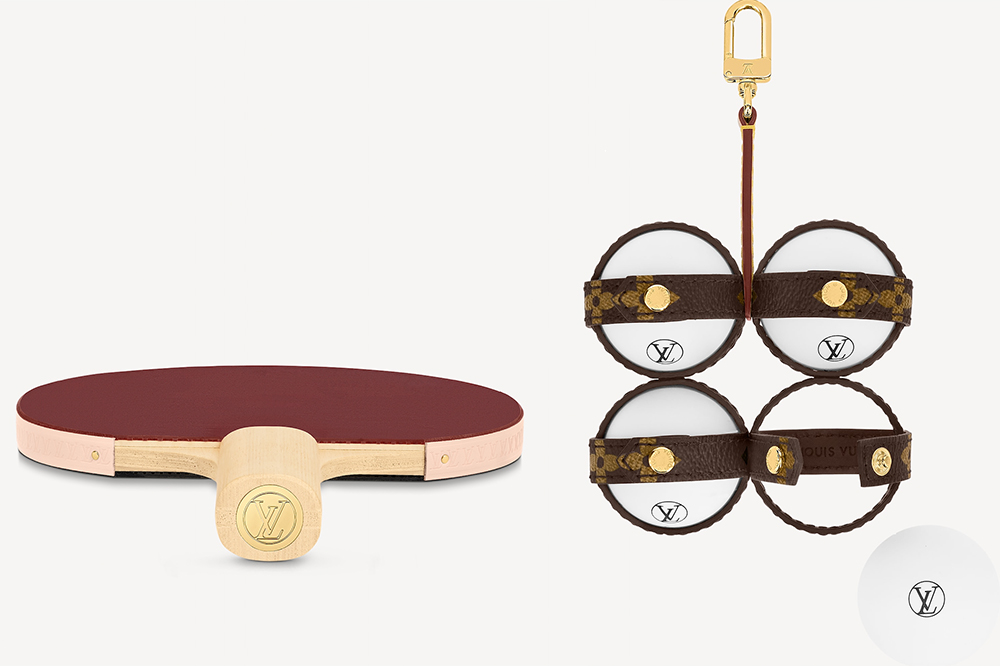 The paddle looks just like any other ordinary paddle, except the bottom is crafted with Louis Vuitton's logo in gold.
For convenience, store the balls securely into its designated monogram-decorated holder. Each ping pong ball has Louis Vuitton's logo etched onto them, so you can easily distinguish your luxury equipment from others.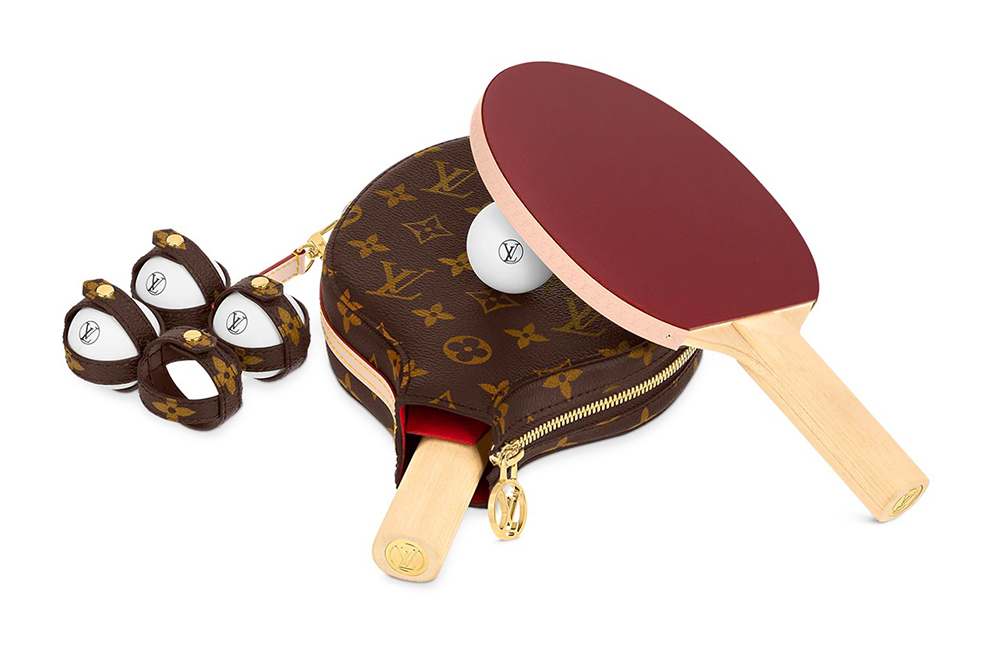 The leather cover is able to hold both ping pong paddles, while the chain to contain all four balls can be attached to its side. This allows you to easily grab all you need in one hand before heading off for a ping pong session with bae. 
The James Ping Pong Set retails at $3,150 per set.
Previous collection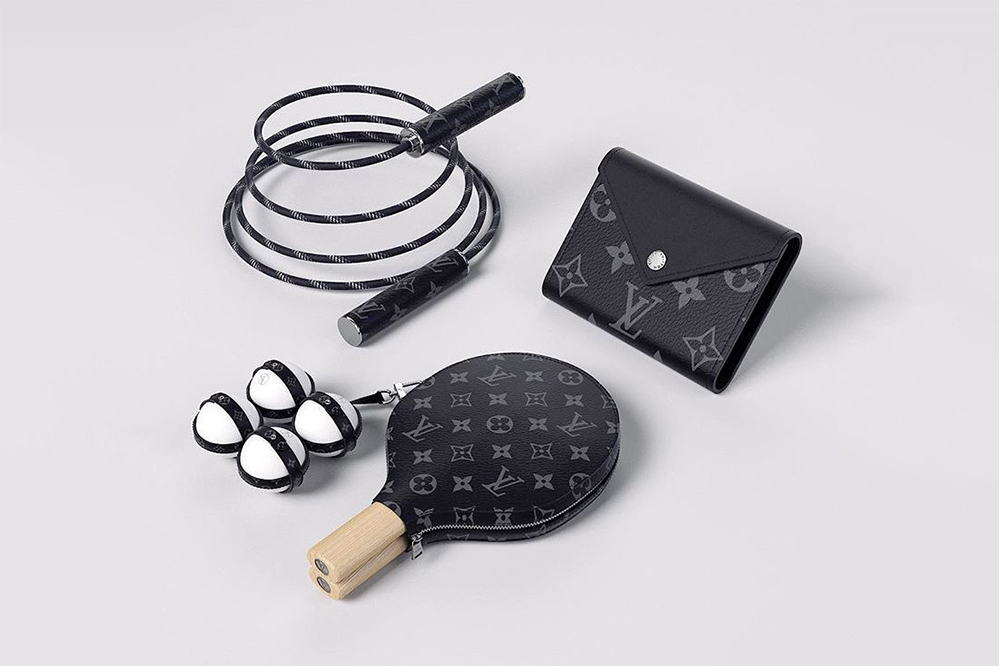 This isn't the first time Louis Vuitton has introduced us to their luxury sports equipment. In 2019, the brand released a black and grey version of the James Ping Pong Set, together with a skipping rope and playing cards in an accompanying pouch. 
If you missed out on getting your hands on the previous collection, perhaps this is your chance to get the newly revamped set instead.
The New Louis Vuitton Ping Pong Set Will Level Up Your Atas Sportswear
As the new Louis Vuitton James Ping Pong set is retailing at $3,150, we're not sure if the price will motivate you to exercise more or store it away for safekeeping to avoid potential scratches. The set can be purchased on Louis Vuitton's online website and in selected Louis Vuitton stores in Singapore. 
If you're in the mood to splurge, check out Louis Vuitton's $16,800 flower bouquet bag that was released earlier this month. 
All images courtesy of Louis Vuitton.
Also read:
Louis Vuitton Now Has A $16.8K Flower Bouquet Bag So You Can Impress Bae With Everlasting Love