Louis Vuitton Sneaker Trunk
Louis Vuitton has dropped a sneak peek of its upcoming sneaker trunk and it looks lit.
The made-to-order trunk will be able to hold at least 6 pairs of low-top sneakers and 8 pairs of high-cut sneakers. 
Source
Forms a standing drawer
The sneaker trunk folds out to form what looks like a standing drawer with separate compartments. 
No more squeezing your precious kicks into plastic bags and in your luggage where all your other travel essentials are stored. Your limited-edition sneakers will get all the breathing space they deserve and stay in shape to complete your fashion week-worthy outfit.
Of course, this trunk doesn't have to be reserved for sneakers alone. It can also be used to store stilettos, flats, sandals and other types of footwear.
Debuting at Savoir-Faire Miami
Designed with hypebeasts in mind, the sneaker trunk is completely customisable. Sneakerheads can choose from a wide array of personalised options, such as your own monogram.
The sneaker trunk will debut on 3 December at Louis Vuitton's Savoir-Faire event in conjunction with Design Miami. Design Miami is a convention that seeks to showcase the latest and greatest in the world of design, from fashion and furniture to fine art. 
Louis Vuitton's latest Savoir-Faire in Milan celebrated the "Spirit of Travel" with launches of exclusive trunks, handbags, furniture and vases.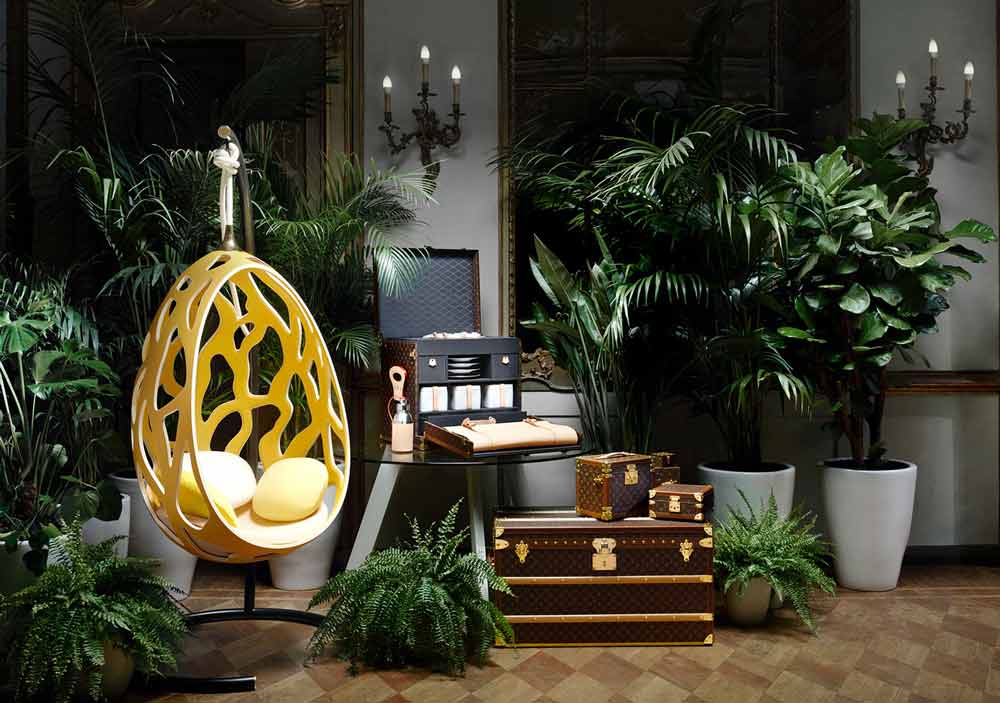 Source
 Exclusive trunks and home products from the Savoir-Faire Milan event
Shaping street culture
Since Off-White's CEO Virgil Abloh took over the reins of Louis Vuitton's menswear collections, Louis Vuitton menswear products have generated a lot of buzz amongst streetwear enthusiasts. 
Show after show, he mixes streetwear culture with a touch of avant-garde to create iconic, highly coveted pieces.
Louis Vuitton Menswear SS20 clothes and bag
As the new Louis Vuitton sneaker trunk appeals to the needs of sneakerheads and will likely be decorated with the well-loved LV monogram, it will probably be a hit with consumers. 
Louis Vuitton Will Debut A New Sneaker Trunk So You Can Transport Your Shoe Collection With Ease
If you are a person with plenty of shoes and always dreamed there was an easy way to bring all of them with you on holiday, you can look forward to the debut of this sneaker trunk on December 3 at Louis Vuitton's Savoir-Faire event in Miami. 
Also read:
Louis Vuitton's New AirPods Case Helps You Fulfil Your Tai Tai Dreams In Baby Steps
Cover image: Source