New Supreme x Lacoste collection 
I've written about my love for ah-ma fashion and how I love their matching prints and IDGAF attitude. I've also raved about a real-life hypebeast ah-ma.
The minute I set eyes upon the Supreme x Lacoste Fall 2019 collection, I sent a picture of the bags to my colleague Asher with the message: "Looks like uncle would carry." And I mean it in the best way possible.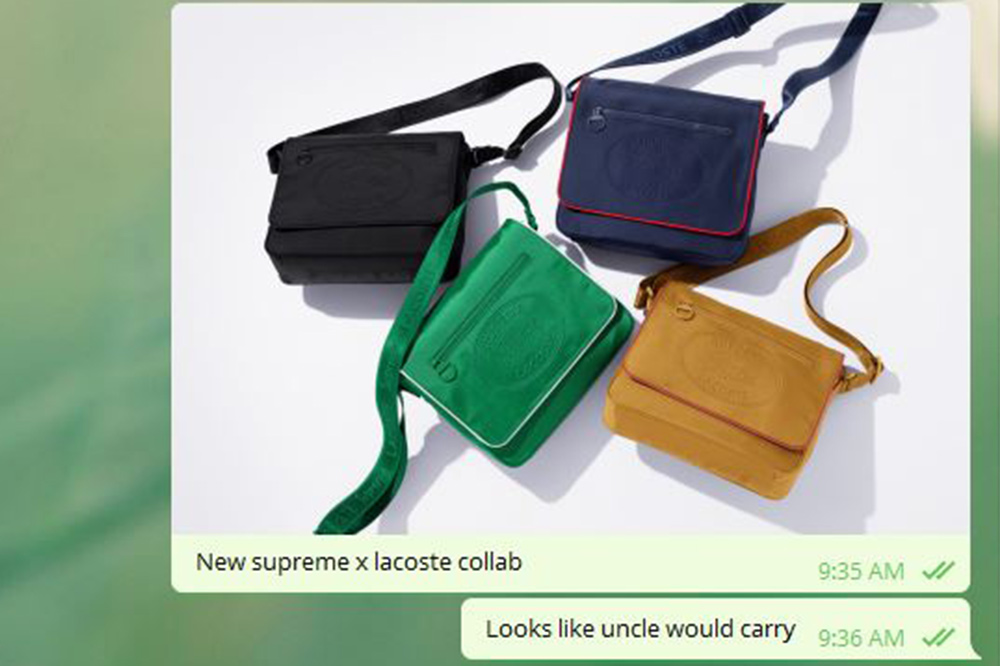 The clothes
Like ah-mas, uncles in Singapore also have a distinct style. And it makes total sense that a cross between Supreme and Lacoste would turn out to be hypebeast uncle fashion.
For those who somehow don't know what a hypebeast is, they would still have heard of Supreme or seen its famous red box logo somewhere—even if it's on a knockoff tee at the pasar malam. Lacoste's most iconic item is its polo t-shirt, which plays a key part in every uncle's wardrobe. Put them together and you have a colourful collection filled with familiar uncle essentials.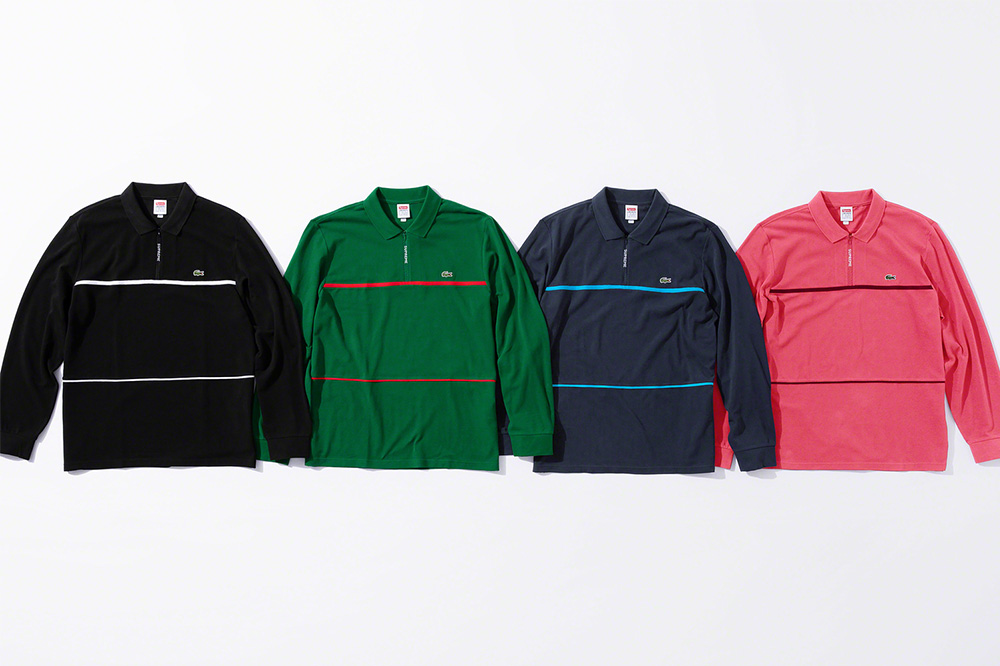 The long-sleeve polos above feature the Lacoste logo on the left and two bold stripes across the front. Doesn't it look like something your favourite uncle would wear on your family vacation to Australia during winter?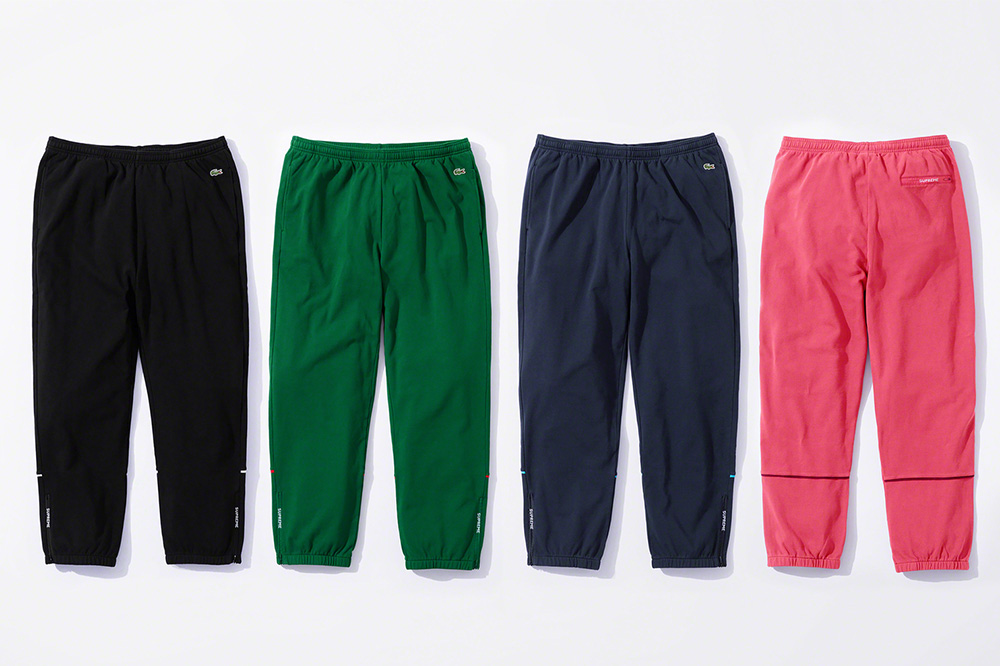 Most uncles would draw the line at the matching pants. On its own, however, these pants are a more subtle flex than typical Supreme merch. All you have is a Lacoste logo on the top left, and the word "Supreme" nestled discreetly at the bottom of the pants on both sides. These would look great on both hypebeasts and hypebaes.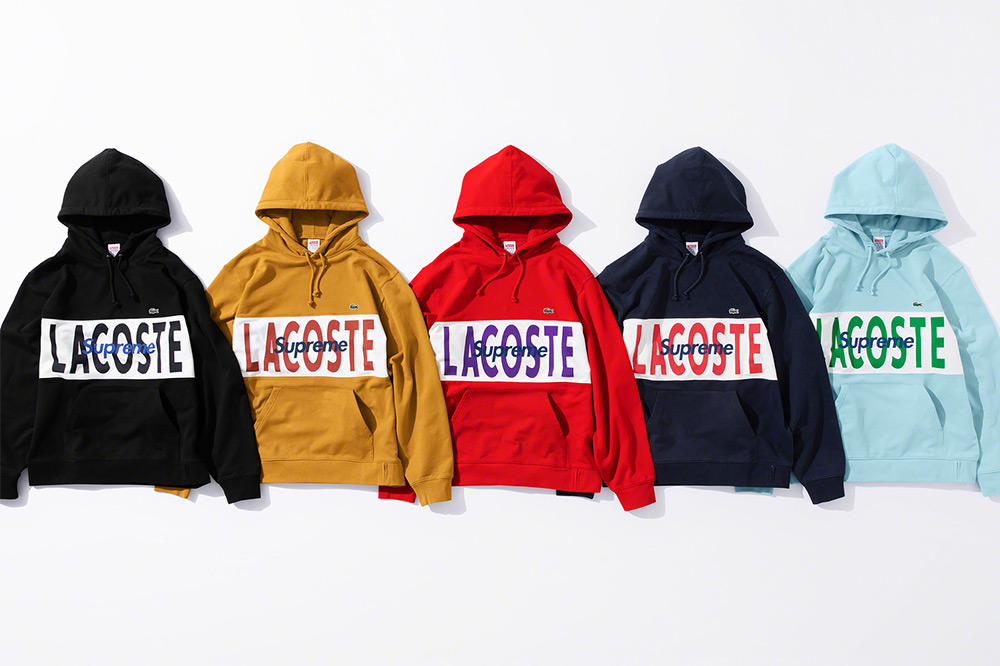 The hooded sweatshirt is a streetwear staple. You can stay warm and look fresh in your lecture theatre wearing the hoodie with the words "Lacoste" in a bright bold font and "Supreme" in the middle.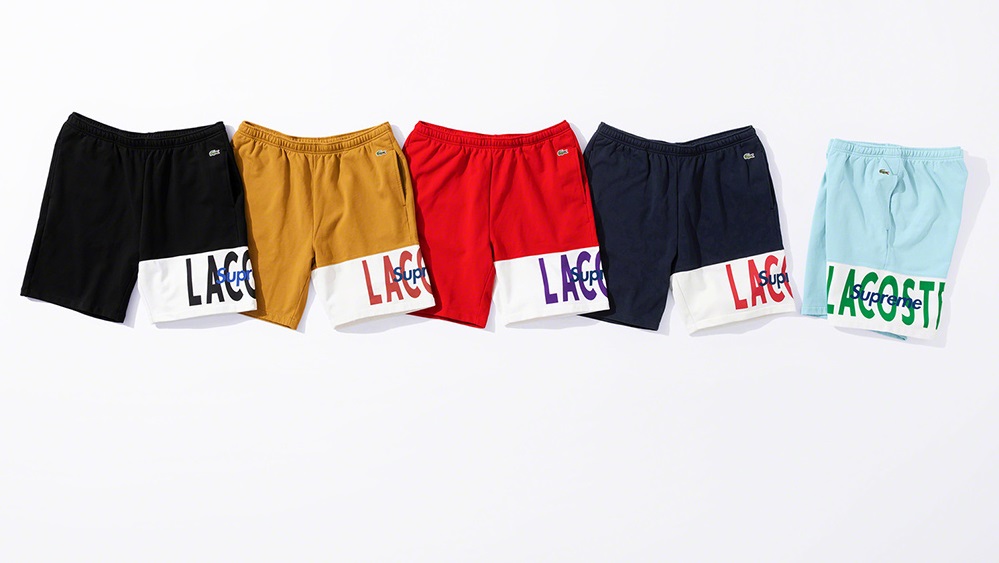 Of course, don't forget the matching shorts.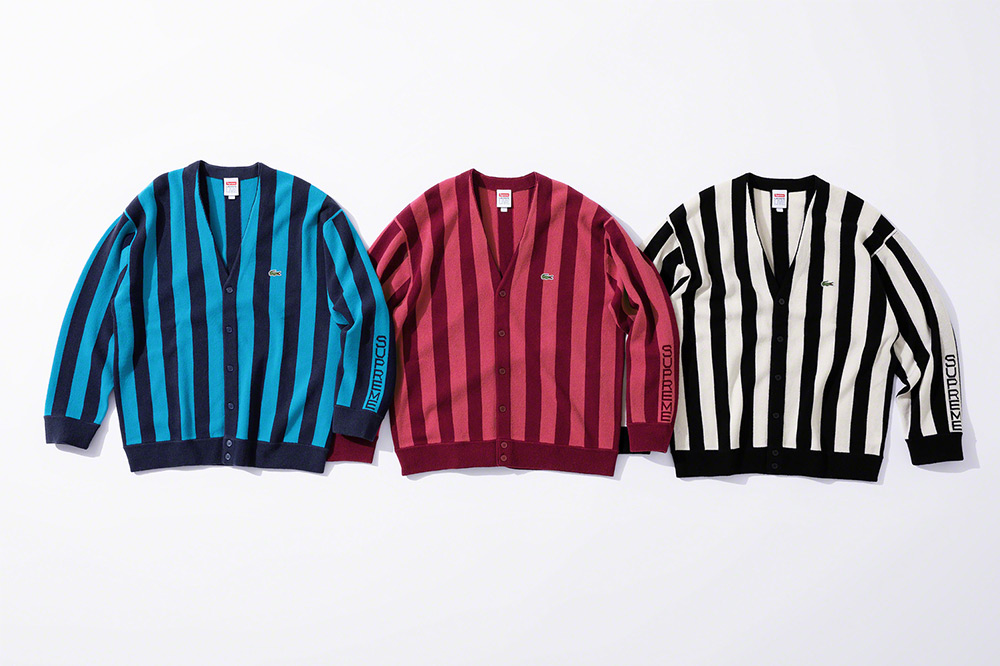 This striped cardigan is for the uncle whose childhood dream was to be a referee. Even if his dreams didn't come true, at least he can still look good dressed like one.
Also read:
These Fabulous Ah-Mas Show Me There Is Nothing To Fear About Growing Old
The accessories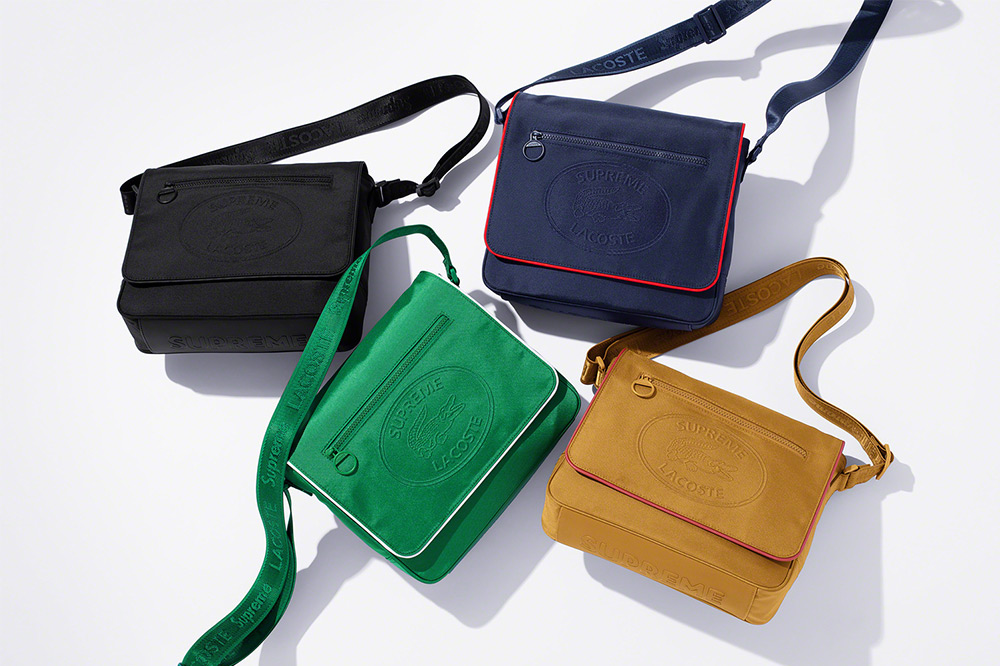 My favourite hypebeast uncle item from the collection has to be the messenger bags. The giant oval-shaped logo plus the contrast piping remind me of the bags sold at department stores in Chinatown or at heartland malls.
The blue and red version, in particular, is understated enough to go with the printed polos uncles are so fond of, yet also has a pop of colour so they can still showcase their personality.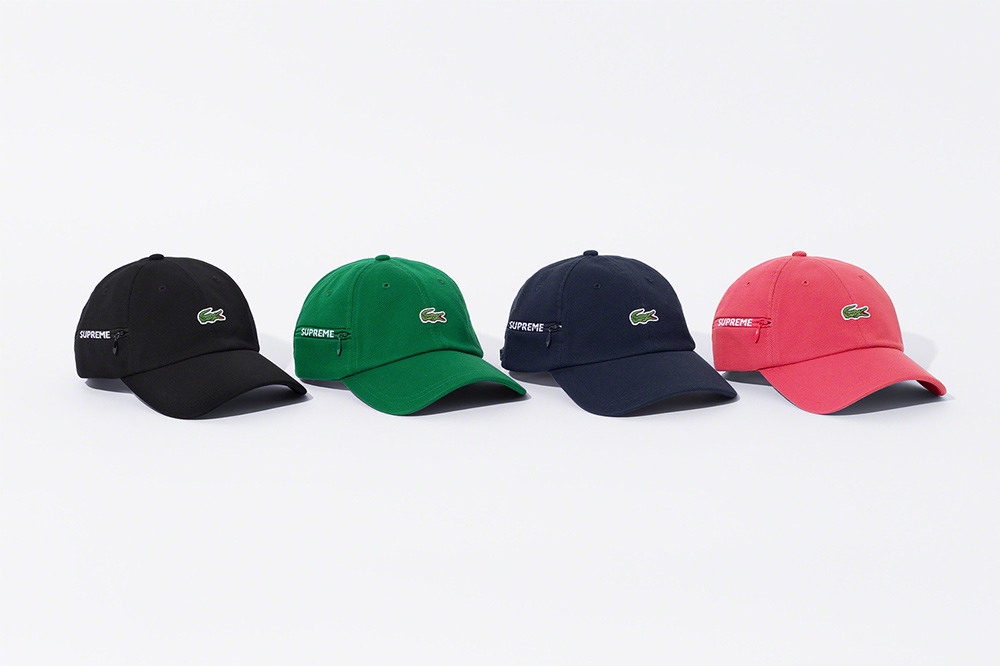 The 6-panel hat with the Lacoste logo in the middle and the word "Supreme" on the right with a mini compartment would fit right into any uncle's daily attire. The pink and green versions would be perfect for a golf session with their kakis. The navy and black versions would shield their eyes from the sun's harsh rays as they chill out with their friends at the neighbourhood coffee shop.
The Supreme x Lacoste Collection is The Epitome of Hypebeast Uncle Fashion
The Supreme x Lacoste Fall 2019 collection is available in Supreme stores in New York, London, Los Angeles, Paris and online on 26 September 2019. If you happen to be travelling to Japan, it is available there on 28 September 2019.
Otherwise, you can try your best to recreate the hypebeast uncle by heading to Chinatown or your nearest department store.
Also read:
Pasar Malam Hits Runway Again With Balenciaga's Latest USD$3,700 Blanket Bag
All images courtesy of Supreme.
Cover image: Gervyn Louis/Unsplash, Supreme