Love, Bonito Outdoor Concert
Fans of live music are in luck. After the recent concerts with NCT 127 and Billie Eilish, there is now a smaller-scale outdoor concert happening on 10 September 2022, at the open space in front of Wisma Atria. Best part? It's free.
Organised by homegrown fashion brand Love, Bonito, the concert lets you #SupportLocal with a full female lineup and enjoy exclusive treats like free ice cream. 
The outdoor concert
For the unacquainted, Love, Bonito is more than just a fashion brand ‒ they have always shown support for empowering the female voice through the #LBcommunity. 
From left: Image courtesy of @amandersings, @chowjiahui, @hashyyusof
Through this outdoor concert, Love, Bonito has partnered up with six talented musicians ‒ AmanderSings, Chow Jia Hui, Hashy, SUPERCATKEI, Emma, and Ding Xin ‒ to inspire others to believe in themselves with their new tagline "Come Into Your Own".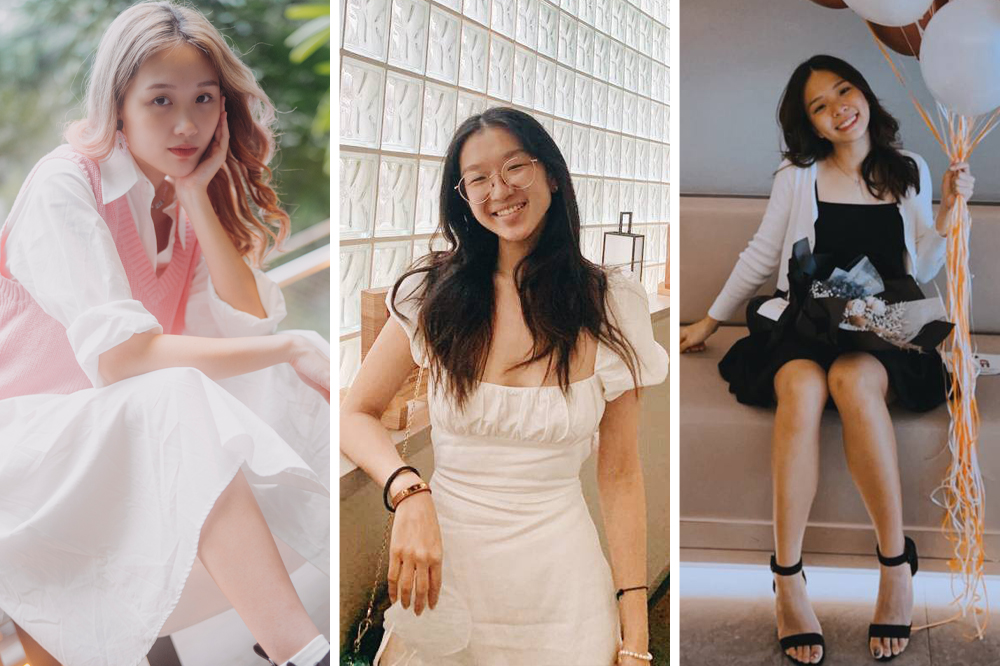 From left: Image courtesy of @deniseteojiaqi, @iemmapotato, @dingx._
Apart from just singing along to the songs performed by these musicians, get inspired by personal stories sharing their growth journey and how music has changed their lives. 
You can also soak in the mood easily by waving the free pink light sticks provided by Love, Bonito for everyone who turns up for the outdoor concert. 
Exclusive treats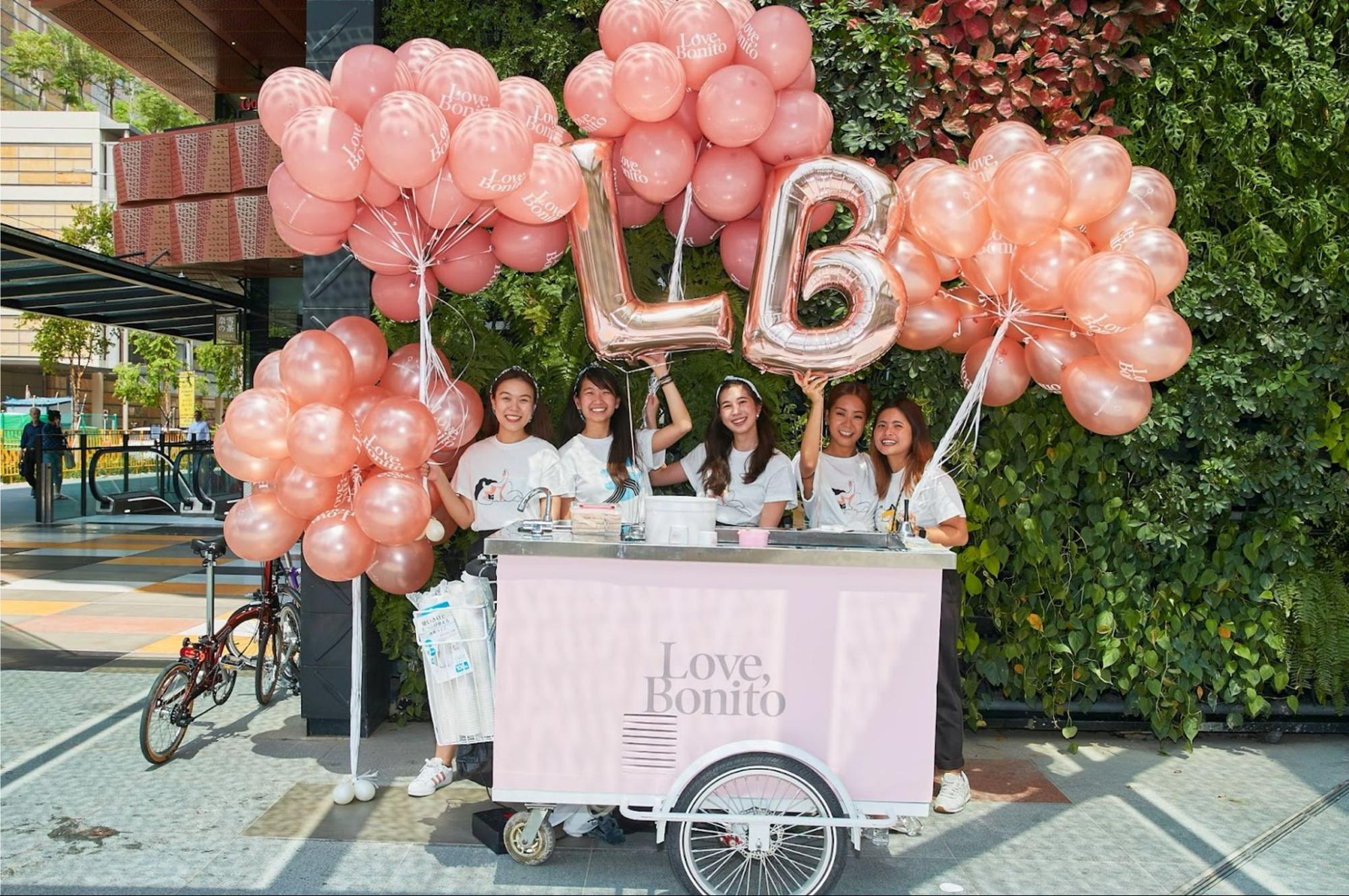 Beat the heat with an ice cream waffle from the iconic Uncle Chieng's traditional ice cream cart while you enjoy the outdoor concert. As everyone who turns up for the concert is provided with a complimentary ice cream waffle, be sure to head down early before they are all gone. 
That's not all ‒ LBCommunity+ members can look forward to designing a floral bouquet to bring home. No worries if it is your first time making a bouquet as there will also be staff onsite to assist you. 
Note that all LBCommunity+ members are entitled to one redemption only from 6:30pm to 9pm on 10 September 2022. 
Brand merchandise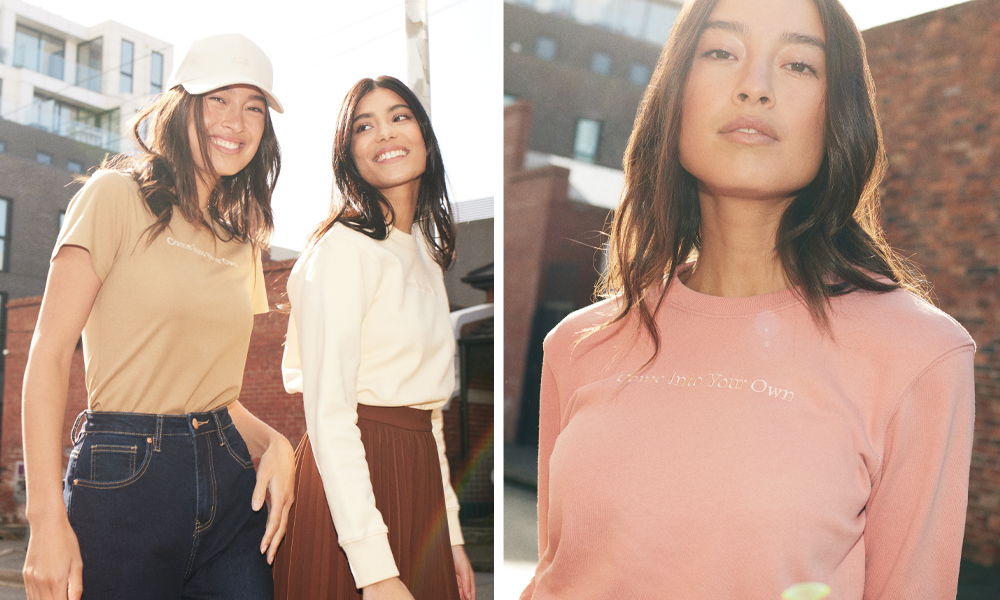 From left: LB Anniversary Limited Edition Crew Neck Tee in white, black, and brown at $34, LB Anniversary Limited Edition Pullover in black, salmon, and daffodil at $42
The perks continue when you head down to the outdoor concert ‒ those who sign up to become an LBCommunity+ member will receive an upsized $10 welcome offer. Plus, you can also browse and shop Love, Bonito's exclusive merchandise at the concert venue.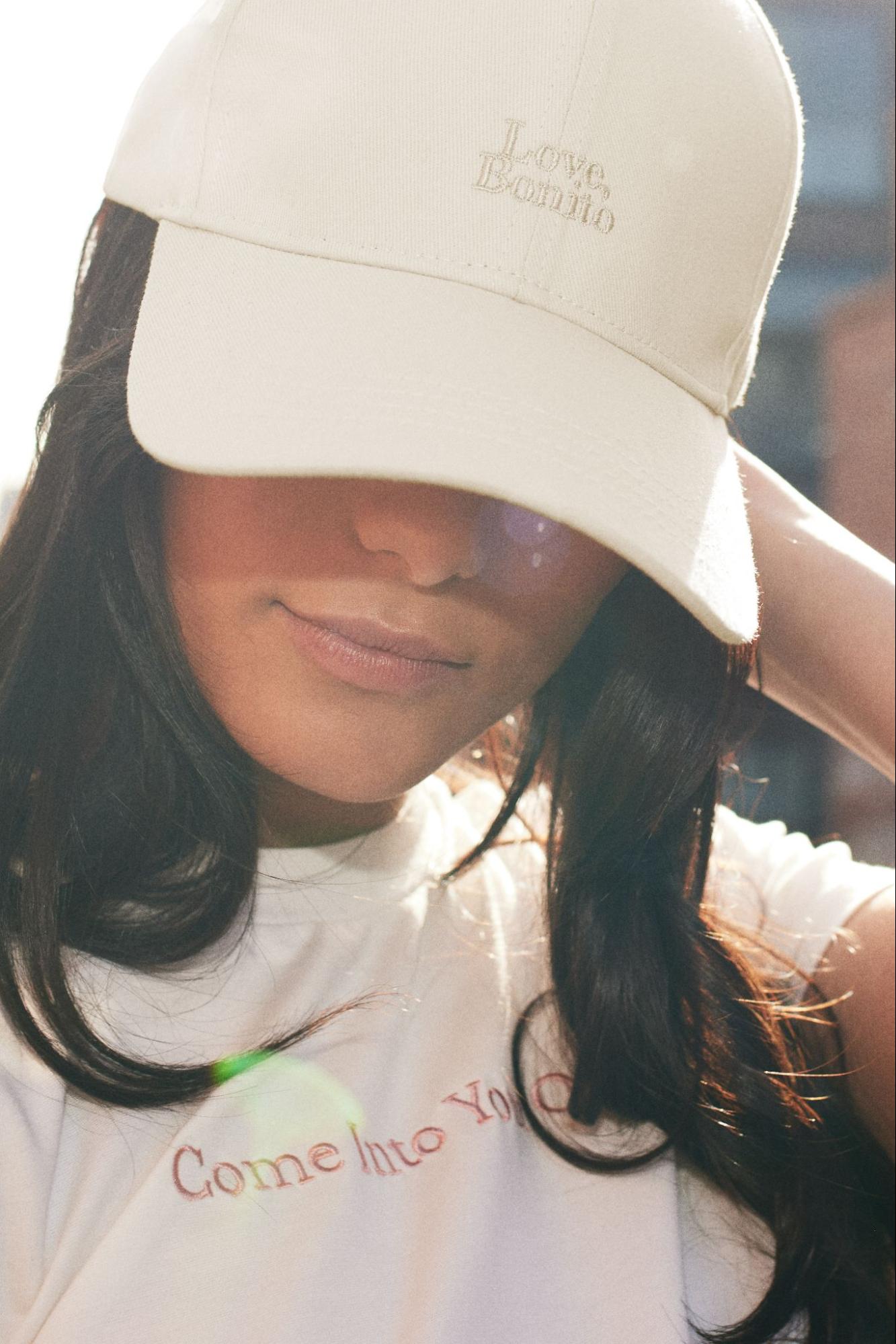 LB Anniversary Limited Edition Baseball Cap in black, pink, and white at $29
The collection includes a range of apparel like T-shirts that level up your OOTD, and stylish baseball caps that make a subtle fashion statement. 
For more information on Love, Bonito's new brand merchandise, be sure to visit their official website. 
Look Forward To An Awesome Saturday Night At Love, Bonito's #ComeIntoYourOwn Outdoor Concert
If you're unsure what to do this coming Saturday, jio your friends and enjoy a night of music and fun at the Love, Bonito's outdoor concert. Be sure to head down early and kope the best seat. 
Follow Love, Bonito's Instagram for more updates about the outdoor concert.
Love, Bonito's #ComeIntoYourOwn Outdoor Concert
Date: 10 September 2022, Saturday
Time: 6:30pm to 9pm
Address: 435 Orchard Road, Wisma Atria, Singapore 23887
All images courtesy of Love, Bonito.
Also read: 
15 Self-Made Entrepreneurs In Singapore Below 35, Like The Founders Of Love, Bonito & Secretlab