Short Hairstyles
Admit it girls, you've tried chopping off your hair because you wanted a new look, but missed long hair the very next day. We've all been there. Styling long hair can seem to be much easier because you have more to work with. Yet nothing beats the convenience of having short hair in this scorching SG heat. Simply put, the struggle to have short hair and style it nicely is real. 
Whether you're planning on cutting your hair short or have already done so, here are 7 less common ways to style short hair. Now you don't have to be concerned about looking too "boring" whenever you leave the house.
1. High half ponytail or bun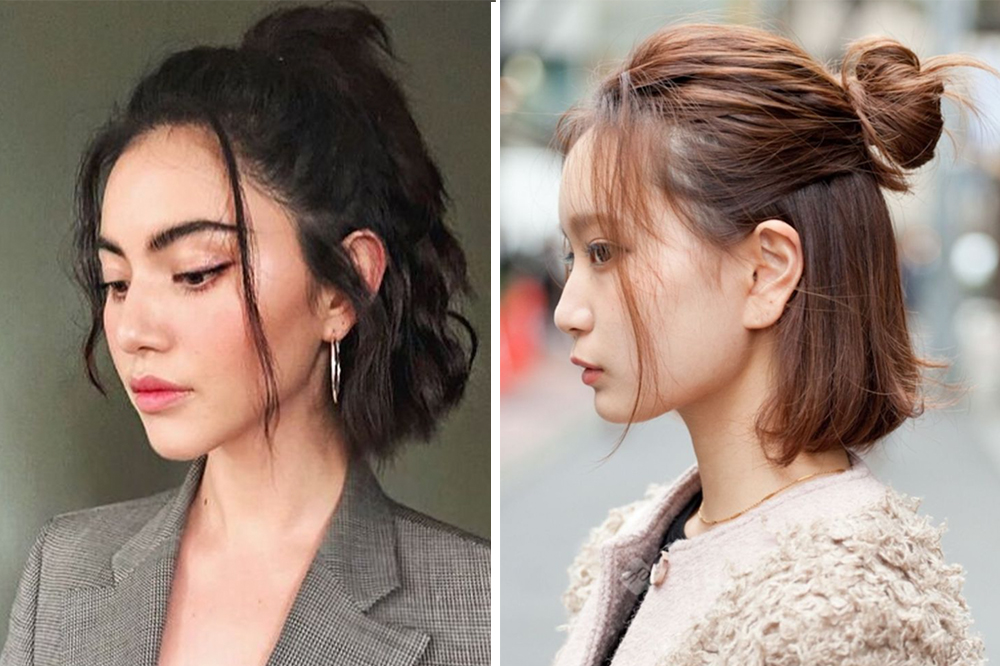 With short hair, tying all of your hair up in a high ponytail to channel your inner Ariana Grande is impossibly difficult. The shorter strands at the back just wouldn't be able to reach that height. Make use of this to your advantage by creating a high half ponytail or bun look, finishing it off by pulling out some loose strands at the sides to frame your face. 
This subtle messy hair look has major "I woke up like this" but still look great vibes. It's a cute hairstyle to pull off no matter if you're at work or on a date with bae. 
2. Braided hairband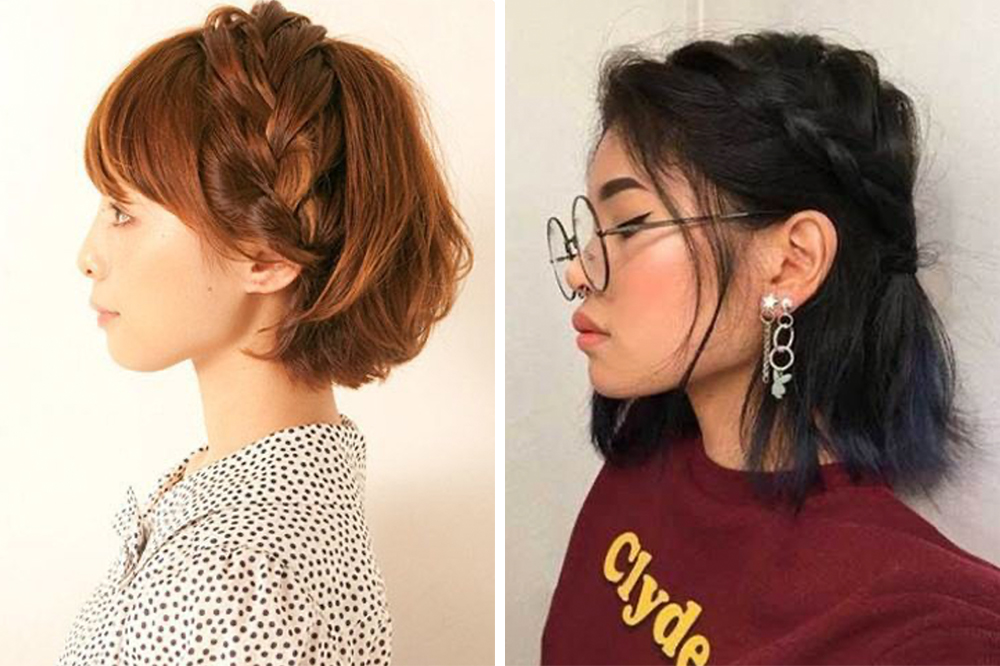 Instead of using an actual hairband to keep your hair in place, go for this braided hairband style instead. To achieve this look, first pick out a section of hair from one side to use as your "hairband". Next, braid your hair upwards instead of downwards like you normally would, and pin the braid to the other side of your head. 
If you prefer it to be neater, you can also add strands of hair from each point of your head while you're braiding upwards and towards the other side. For further guidance, check out a full tutorial of this hairstyle on Youtube.
3. Low buns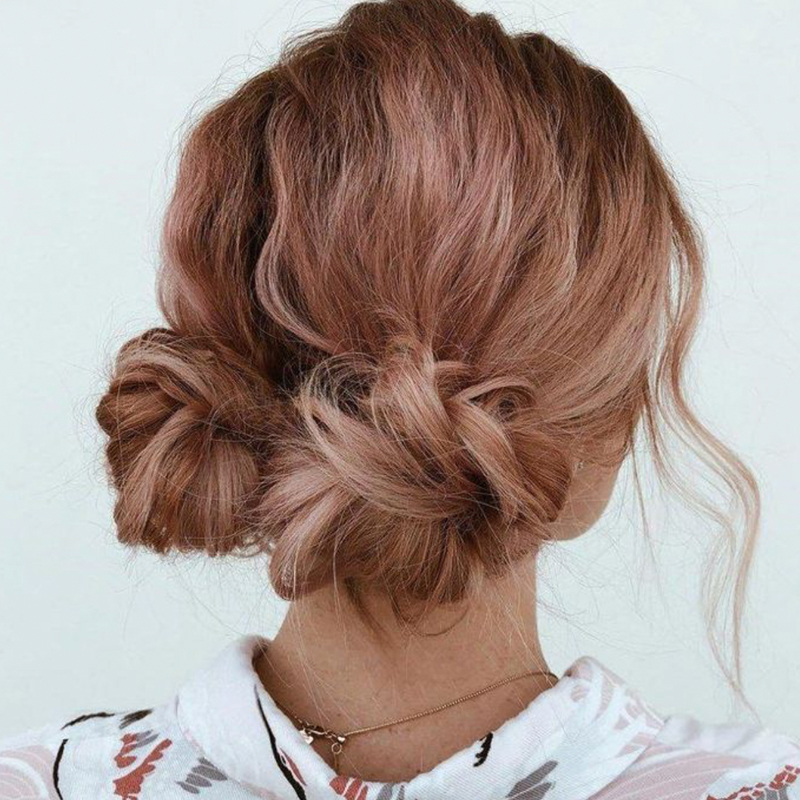 While the space bun trend has been associated with e-girls on TikTok, it's easy to see how this cute yet edgy hairstyle became so popular. For those who are unfamiliar, space buns are pretty similar to the high hair buns that kids would wear during Chinese New Year.
If you have short hair, a great alternative to space buns would be to tie low buns instead. Simply part your hair into 2 sections and bun them up at the bottom instead of on top. Low buns can be done with any hair length, all while maintaining that cutesy look like how Hyuna styled her hair for Prada FW 2021.
4. Low dutch braids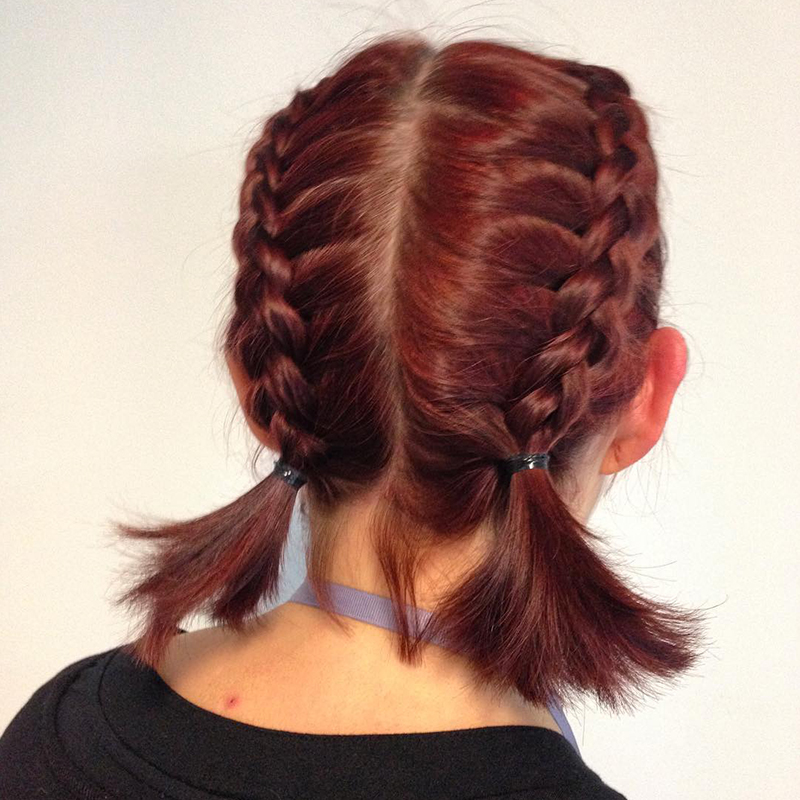 Dutch braids, also known as boxer braids, differ from French braids as they create a "floating" look that stands out more. When splitting your hair into 3 sections to tie the braid, bring the left and right sides below the center piece instead of over. 
These Dutch braids can also be combined with low buns at the bottom as well. It's a great alternative to a single scorpion braid that can be hard to achieve with short hair. Not to mention that this neat hairstyle also makes you look chic and youthful, reminding us of our school days. 
Also read:
5 Updo Hairstyles Perfect For The Humid Season & How To Keep Them In Place
5. Pinned back using accessories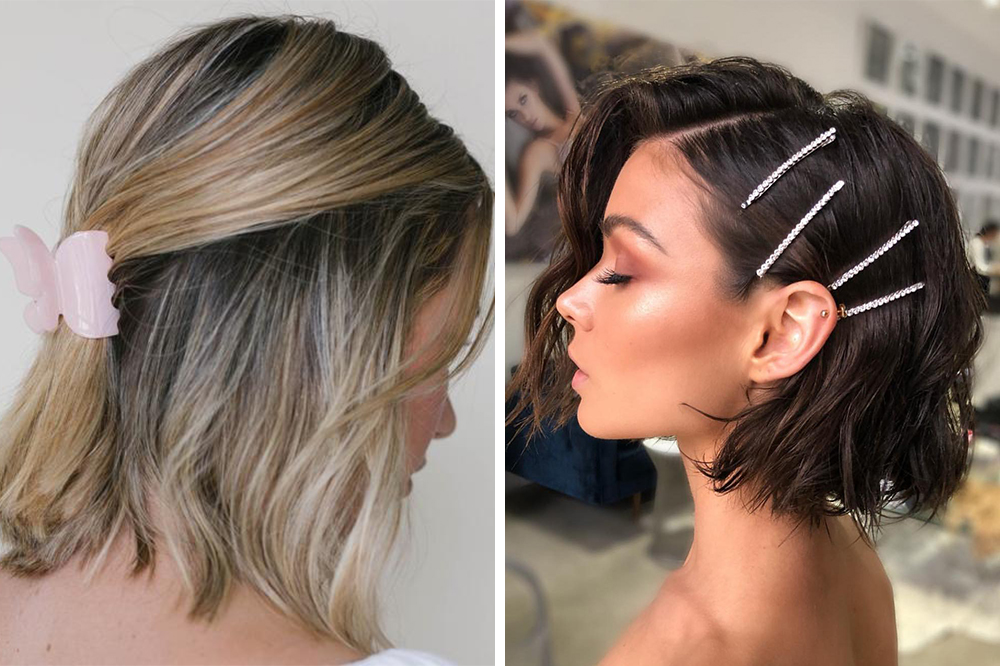 When you're in a rush or on the go, spending 15 minutes to tie your hair into braids may not be ideal. Here's where hair accessories would come in handy, whether it's to add a pop of colour or keep your hair in place. 
Claw clips have been the latest fashion accessory recently, with luxury brands such as Louis Vuitton releasing a collection of claw clips and scrunchies as well. To complement short hair, make use of smaller claw clips to kiap your fringe back into an easy half ponytail. 
Or you can also take on a fancier look by pinning sparkly bobby pins and clips to the side of your head, just like how BLACKPINK's Jennie styled her hair in her live performance of "SOLO".
6. Small side braids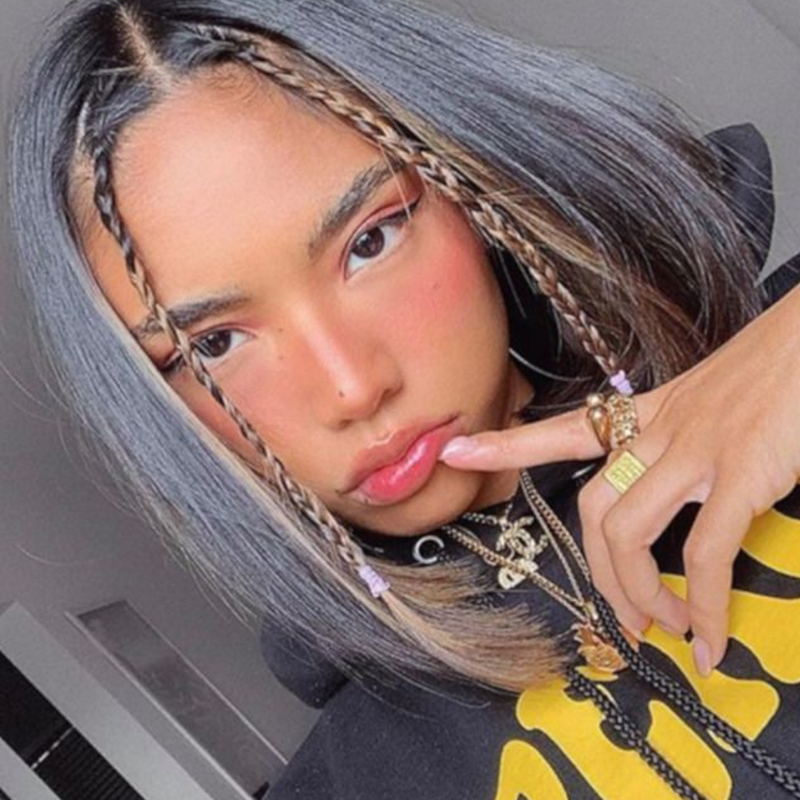 Go for the Y2K aesthetic and add some fun to your short hair with these small side braids. You can also take it up a notch by adding colourful butterfly clips on the braids for a refreshing summer vibe. 
Pair this hairstyle with beaded rings and some cute jeans and you're ready to snap next-level OOTDs for the 'gram. 
7. Braided mohawk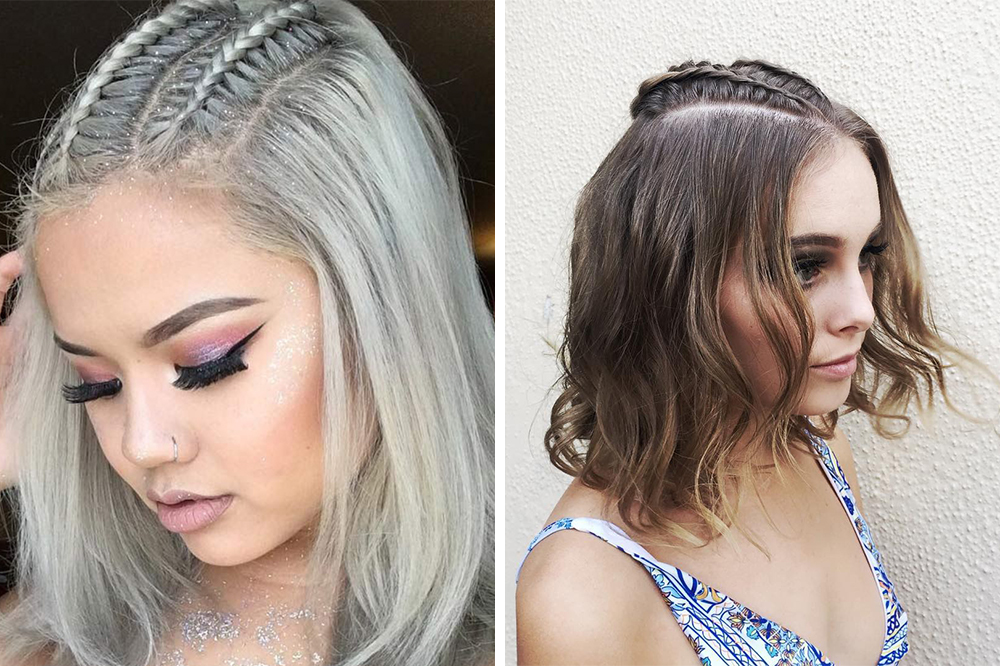 For those who have more time on their hands and want to try a more unique hairstyle, this braided mohawk will do the trick. As a mohawk typically stands upright in the center of the head, these high braids will give a similar illusion. It's perfect for keeping your fringe back instead of simply pinning it up when it's in the way like most people do. 
A braided mohawk adds volume to your hair and is a great look for a fun girl's night out. Check out this step-by-step guide on how to tie a French mohawk braid on Youtube. 
Styling Short Hairstyles Can Be Just As Simple & Fun As Long Hair Too
The quote "hair maketh the man" can ring true for women as well, yet styling short hair may feel intimidating at first glance. However, these short hairstyle ideas have shown us that there's more to short hair than simply brushing it out before leaving the house. Hopefully, this guide can inspire you to switch up your hairstyle and go for a new look too.
Also read:
9 Korean Hairstyles Inspired By Recent K-Dramas To Show Your Hairstylist On Your Next Salon Visit