Mahjong Ice Cubes
At this point in time, it's almost impossible to enter a shopping mall without hearing Chinese New Year songs blasting through the speakers. To continue keeping us in high spirits for the new year festivities, mahjong fans can now purchase mahjong ice cube trays on Shopee while you man tai zi mo this CNY.
The design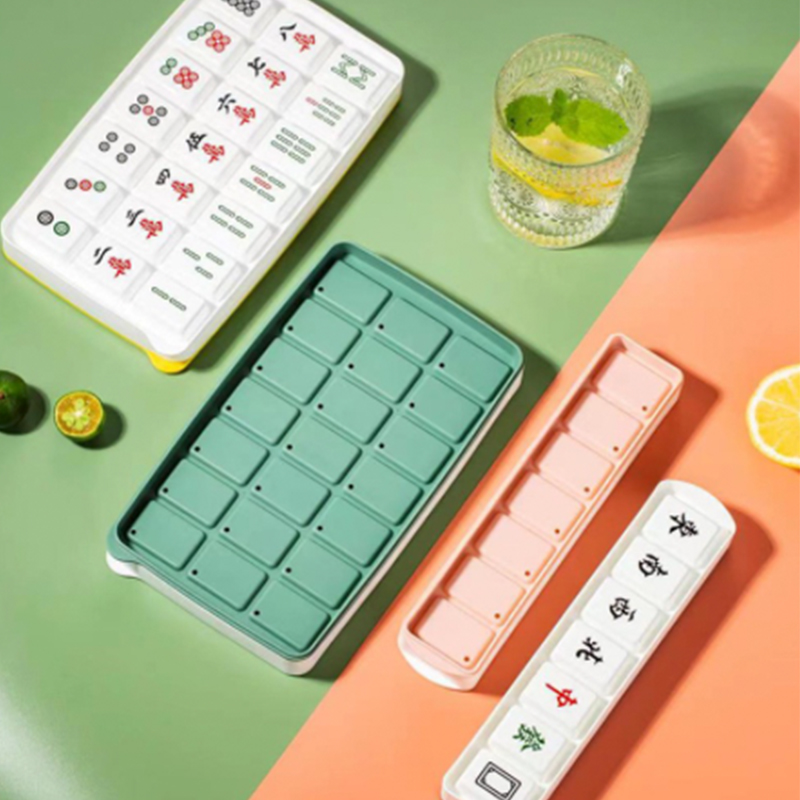 The mahjong ice tray features a mould maker inspired by actual mahjong tiles such as the bamboo, dots and characters. The tray comes with small holes on the cover to drain off the excess water so you can get perfectly shaped mahjong "tiles" with each batch.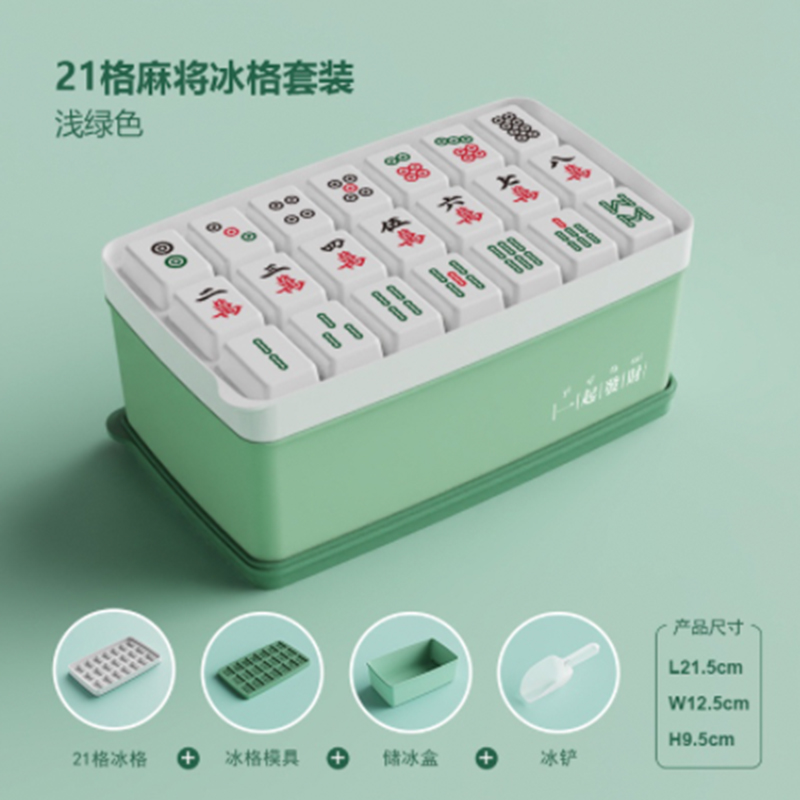 The 21-tile grid set includes a storage box at the bottom to ensure that you'll have enough ice stored for all your visitors this year. It also comes with a plastic ice scoop to pick up and slide them into your cups with ease.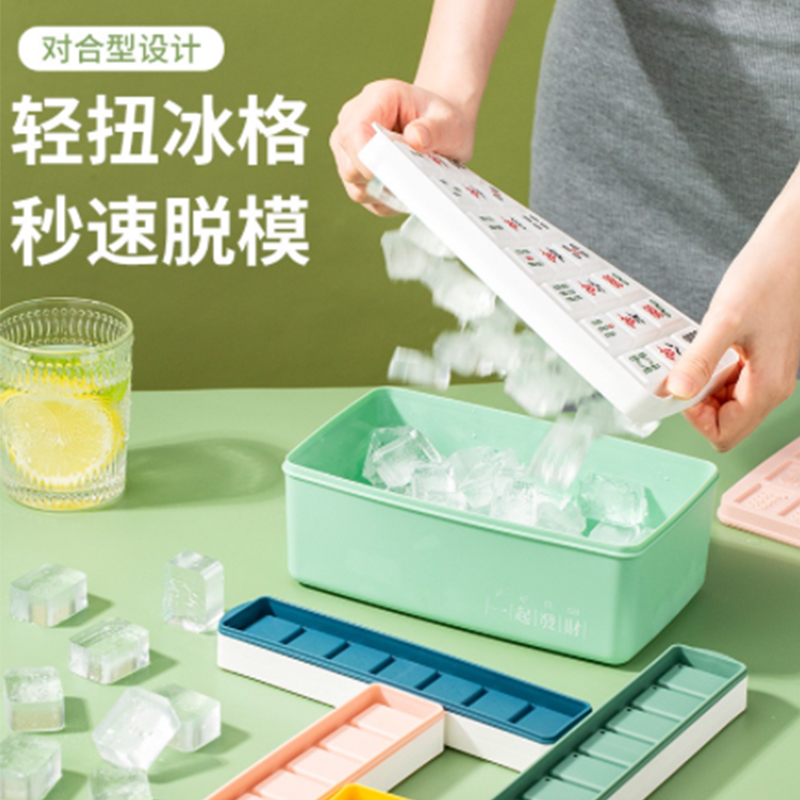 To demould the ice tray, simply flip it over the storage box and give it a good twist — the mahjong tile ice should easily come out from the tray. Unfortunately, you can't actually use them to cheat in your game, since it'll probably melt by the time you call out a "pong!".
For those who want to treat your guests to something special, consider filling your ice trays with colourful fruit juice instead. This will make the mahjong tile designs stand out, allowing guests to have fun figuring out which tiles they have in their drinks.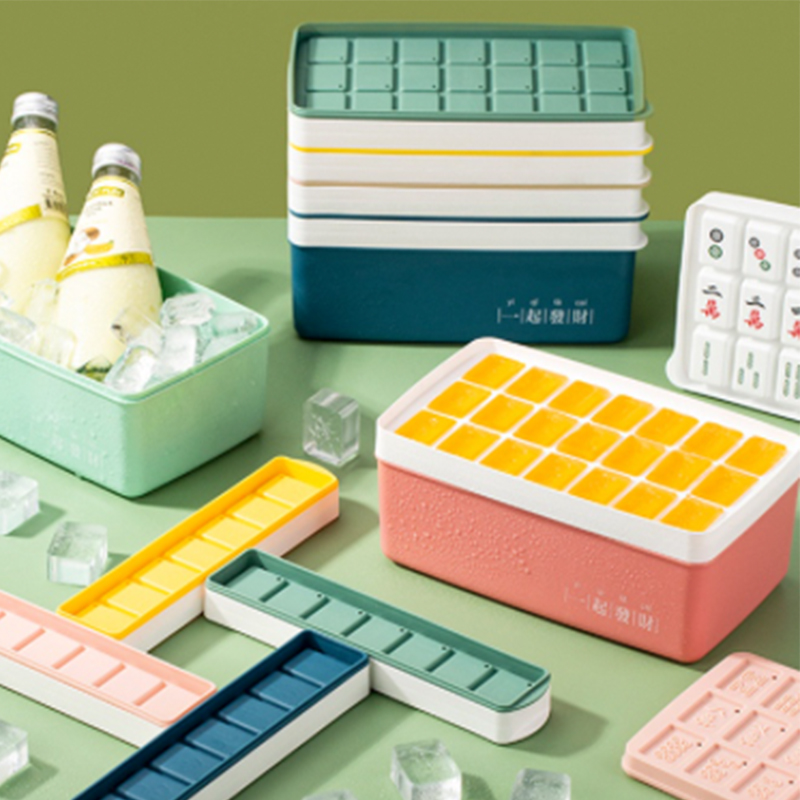 The 21-grid set with ice storage box retails at $11.24 each. Feel free to mix and match the ice trays, as they come in a variety of colours and sizes as well. There's even a 13-yao tray for those who want to manifest a shi san yao, aka thirteen wonders, for your next game.
This Mahjong Ice Cube Tray Will Let You Huat More During Your Games
As we're gearing up for the upcoming CNY house visits, this mahjong ice cube tray will impress your guests while wishing them extra luck during their dry swimming. The mahjong ice tray is now available to purchase on Shopee, so make sure to purchase yours ASAP to receive them in time for the new year. 
Double the huat by serving the ice cubes in these mahjong ceramic mugs that are also available on Shopee, available in four designs.
All images courtesy of Shopee.
Also read:
These Mahjong Ceramic Mugs Can Hold Your Accompanying Drinks When You Play With Your Kakis