Mahjong Rubiks Cube & Ice Tray
Singaporeans love mahjong — from the thrill of the game, to being able to socialise with friends. Plus, the aesthetics of the tiles and playing table are simply immaculate too.  
If you're a fan of the chio motifs found on the tiles, the brand Chop Suey Club now has mahjong-themed  products that feature these details. The items include an ice tray, a Rubiks Cube, and even mahjong socks you can pair with these mahjong Nike AF1s. 
Ice tray

Imagine being able to perk up your drinks with a dash of mahjong mystique. These moulds let you make icy replicas of the tiles in the game. The moulds come in pink, purple, and red, each tray allowing you to make 21 specially shaped ice cubes.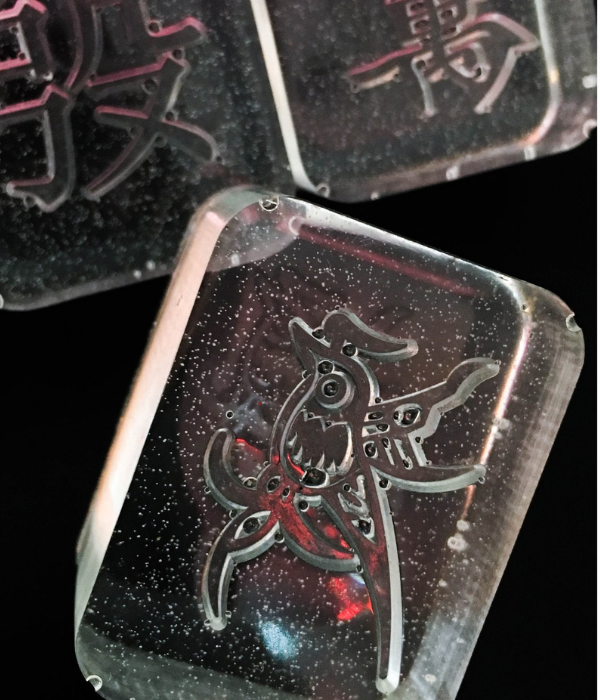 The moulds create indentations in the ice that look almost identical to the designs used in the game. They're great for making cubes to accompany beverages while playing your multiple rounds at home. 
The silicone-based material makes them suitable to be used in creating mahjong tile-shaped chocolate as well.
The ice trays are priced at $12 USD (~$S16.12) each. 
Rubiks Cube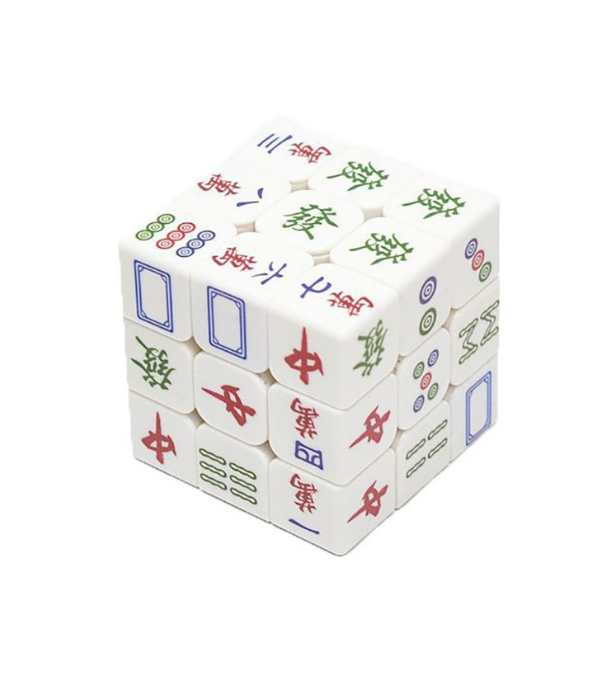 This Rubiks Cube is probably the one you'll be okay with leaving unsolved. With different motifs such as the bamboo and dragon tiles, the device combines the Hungarian puzzle with our locally-loved pastime. 
On days when your friends are all too busy for a night of mahjong, you can settle for a solo game that will leave your fingers busy till the next proper session. Even if you're really bad at solving a Rubiks, you can simply use this one as a display piece in your room to show everyone just how much you love the game. 
The Rubiks Cube is priced at $12 USD (~$S16.12) each. 
Socks 

If you believe in lucky socks, these mahjong-themed editions could be the solution to all the games you've been losing. In a shade of fire-red, the socks have the joker tile, wind tile, and others printed all over.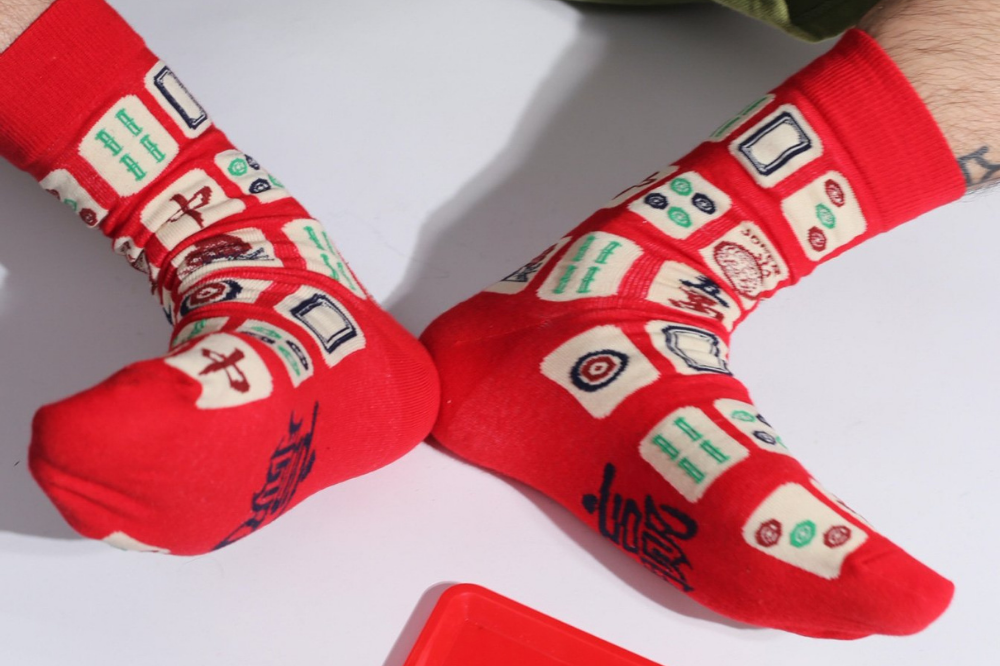 On the bottoms of the socks, the Chinese symbol for "yíng" is printed on each side. The word translated means to "beat" or "win" — just what you need for every future game with your kakis. 
The socks are priced at $12 a pair. 
OG gift bundle

If you can't decide what to get, there's also 2 gift bundles that are available. The first is this "OG" set which includes all 3 of the items mentioned earlier, along with a red "Thank You" tray, 3 gold dices and 5 red packets embellished with a gold dollar sign on the front. 
This set can be gifted as a show of appreciation to that one buddy of yours who always opens their home to you for mahjong night. 
The "OG" gift bundle is priced at $58 USD (~ S$77.94). 
Major luck gift bundle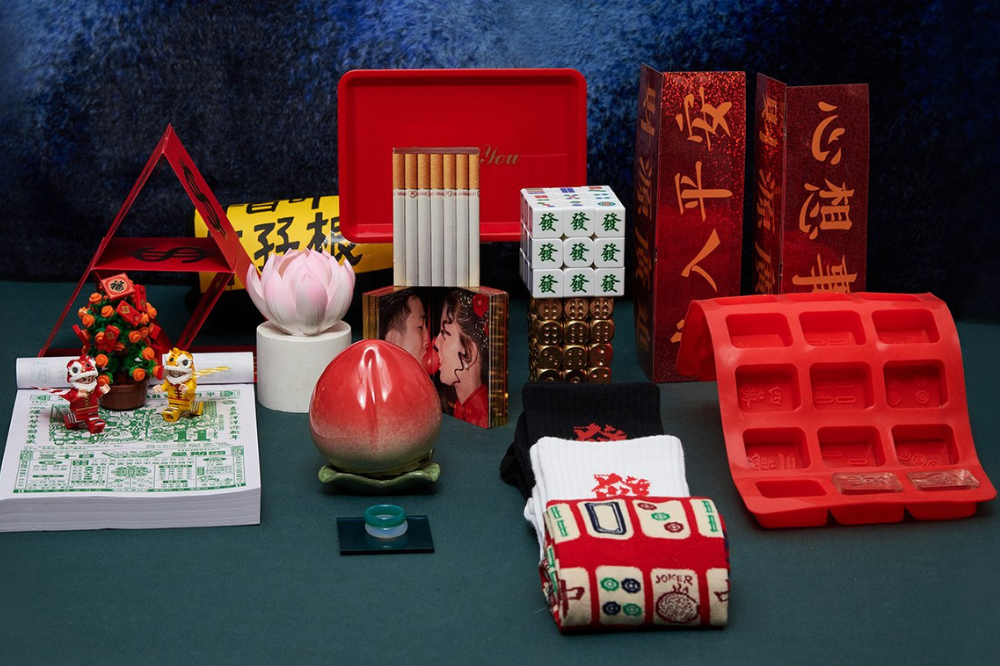 If this year has been a rollercoaster of chaos for you thus far, this "Major Luck" gift set is one you ought to consider buying for yourself. Based on Chinese traditions and symbols of good fortune, the set includes 16 different items. 
At home, you can amp up the prosperity with an eternal calendar, a jade face roller, 2 different coloured jade rings, a lotus-shaped incense holder, a peach jar and "Until Death Do Us Part"   — a symbolic cigarette-shaped item used for certain traditional Chinese weddings.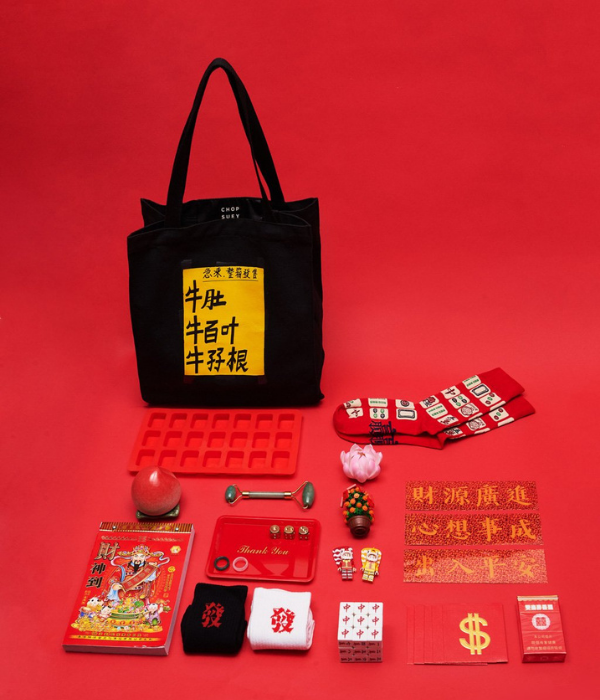 All the objects in the previous "OG" set are also included, along with the addition of a tote bag, a pair of collectable lion dance-themed lego figurines, and "Get Rich" socks in black and white. 
The "Major Luck" gift bundle comes gift wrapped and is priced at $352 USD (~ S$473). 
These Mahjong-Themed Items Will Hit You With A Dose Of Huat
All the items and bundles in this collection can be found on Chop Suey Club online site, which ships to Singapore. Whether you're already a mahjong pro or just a noob, these unique items will not only spice up your game night but give you some good ol' dose of luck.
All images courtesy of Chop Suey Club. 
Also read:
This Local Artist Customises Mahjong Nike Shoes So You Can Look Bomb For Game Night With Your Kakis