SAM Mahjong Murals 
While we start making outdoor plans again, a trip to the museum might be on your agenda. But as we await the reopening of the Singapore Art Museum aka SAM in 2023, you can take in the sights of artworks by Kray Chen and Sam Lo for now. A stroll along Bras Basah or Queen street will greet you with dynamic murals plastered on the hoarding around SAM — all part of their ongoing exhibition SAM M.I.A: Museum In Action.
Be it to snap some vibrant pictures for IG or to admire the intricate details of the artworks, these murals are definitely a breath of fresh air. And, if you're a big fan of mahjong, Kray Chen's piece captures the game in a new light, with a nod to a move rarely attained: "Thirteen Wonders". 
Mahjong Mural

Source: Singapore Art Museum
'When the odd ones out get in" is what Kray Chen has decided to title his piece, which utilises the traditional tiled game as a representation of banding together for power.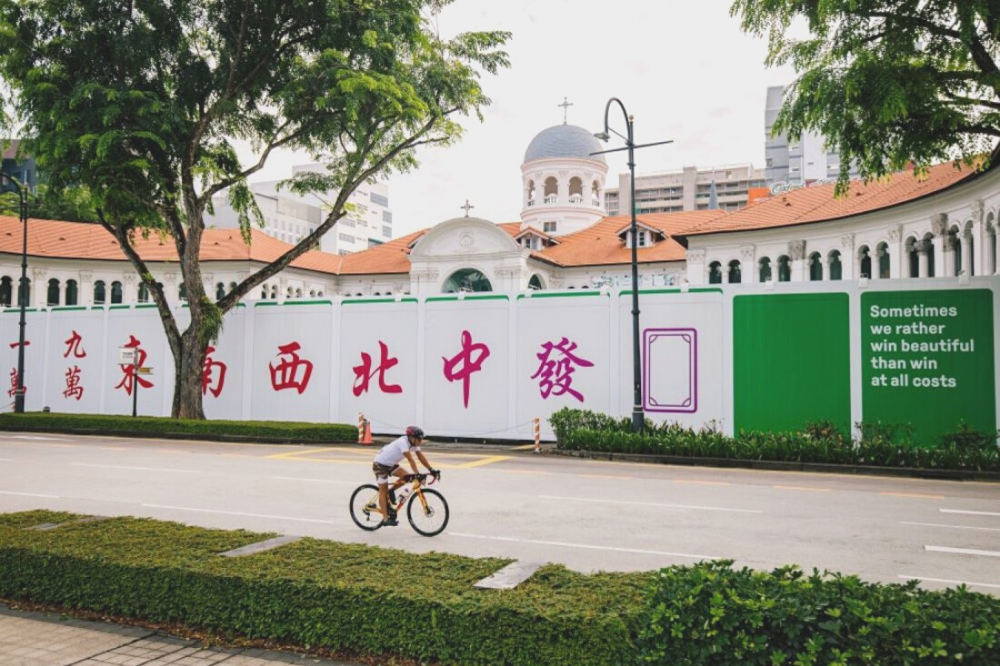 In mahjong, the hand "Thirteen Wonders" is a move that requires a unique combination of the least versatile tiles, which are usually discarded, to claim a win. Few usually attempt to win this way, whereas Chen views it as a humorous, creative and witty tactic. 
This is especially given since the tiles needed for this move, such as 'Dragons' and 'Orphans', are more aesthetic in appearance compared to others in the game. This can be likened to individuals, such as artists, who defy what is viewed as normal, on their journey to procure a "beautiful win" in life.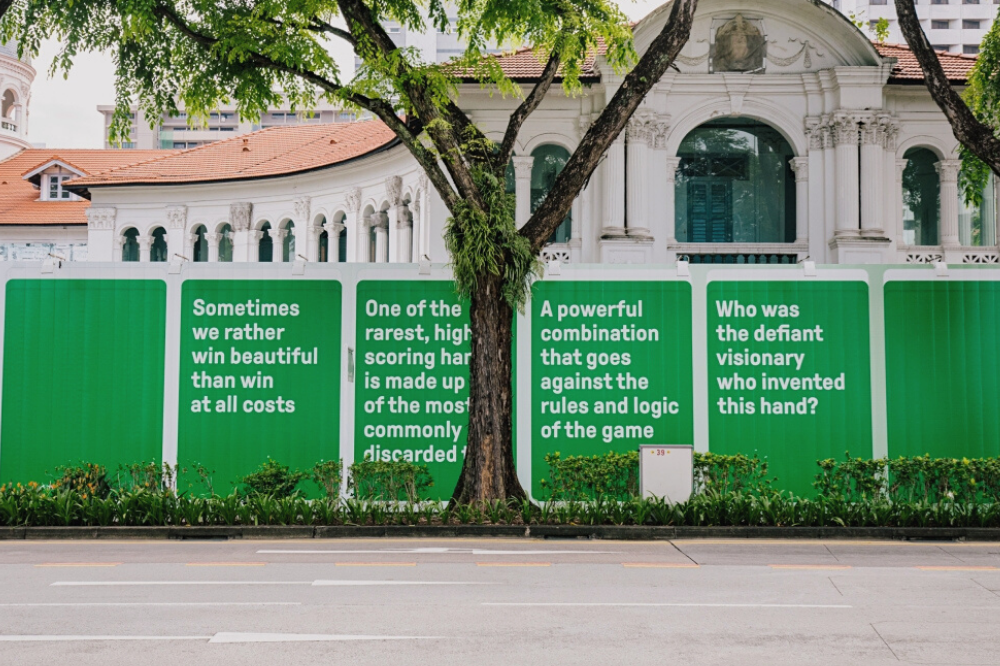 Source: Singapore Art Museum 
Some of the boards have messages printed on green rectangles, made to look like mahjong tiles. An example of the phrases includes: "Sometimes we rather win beautiful than win at all costs". 
The artworks are located along Bras Basah Road — convenient for you to pass by and capture some artsy shots with your mahjong kakis. 
Our Future Is In(con)clusive Artwork

Besides the mahjong murals, check out this vibrant display by Sam Lo, familiar to many as "your friendly neighbourhood sticker lady". They are a Singaporean artist known for their large scale murals with bold features and eye-catching colours. 
The mural is symbolic of the diverse communities present in Singapore, calling for the movement towards a more socially-inclusive society. Sam Lo, who identifies as non-binary, saw this as an opportunity to heighten awareness over the issue, pulling on their own lived experiences as part of the LGBTQIA+ community.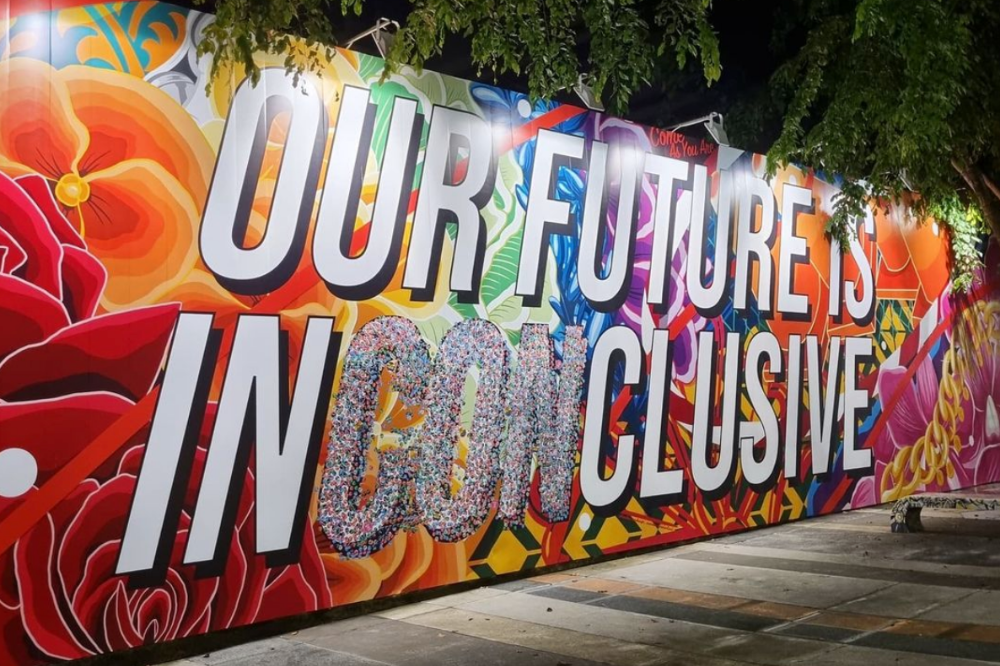 The focal point of the piece is a portion where passers-by can paste stickers on the letters "C", "O" and "N" — a metaphorical gesture that signifies openness and acceptance. 
The mural is located along Queen Street. If you want to learn more about how you can get the stickers and take part in the movement you can head to the SAM website for more details. 
If you've been missing your dose of anything art-related in the past few months, this is a good way for you to refresh your creative side and be a part of something that holds a deep meaning. 
More to come

These 2 installations will be accompanied by others around Singapore, as part of an effort by SAM to bring art into everyday spaces. Some of the places include Woodlands and Tampines, so you can keep your eyes peeled for more in your very own neighbourhood.  
These Singapore Art Museum Murals Will Have You Inspired By Their Meanings 
The murals will only be up temporarily till 6th February 2022, so if you want to take a peek, you can visit the SAM website for more information on the current displays and those yet to come. 
As the saying goes, "Art is not what you see, but what you make others see", so let's cherish these local works that are now livening up the streets of Singapore. 
Also read:
6 Bugis OOTD Spots With Quirky Wall Murals That Aren't At Haji Lane