Holiday Beauty 2018 Collections
December 25 is right around the corner, and beauty brands have started pushing out limited edition goodies to usher in the Christmas spirit. Most holiday makeup gift sets usually arrive in stores early November, which means these coveted eyeshadow palettes are already dwindling.
To help those who crave aesthetically-packaged makeup products that will sit pretty on any tabletop and have high colour pay off, we sifted through the latest drops to find the most Instagrammable of them all.
ETUDE HOUSE Tiny Twinkle Holiday Collection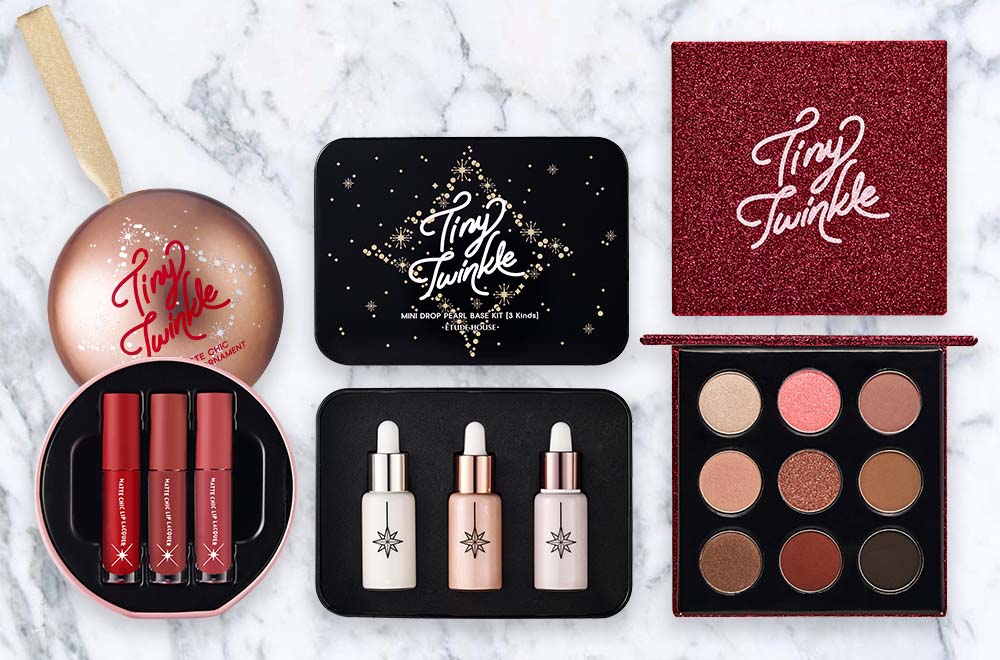 Our picks (left to right): Matte Chic Lacquer Mini 3 Colour Kit (S$38), Mini Drop Pearl Base Kit (S$39), Shadow Palette (S$39.90)
Where to buy: ETUDE HOUSE stores
Featuring Etude House's best selling products in new, shimmering shades, makeup sets from the Tiny Twinkle Holiday Collection make perfect gifts for loved ones and yourself. Pick up a matte lippie set and reuse the adorable bauble as a Christmas ornament.
Fenty Beauty 'Chill Owt' Holiday Collection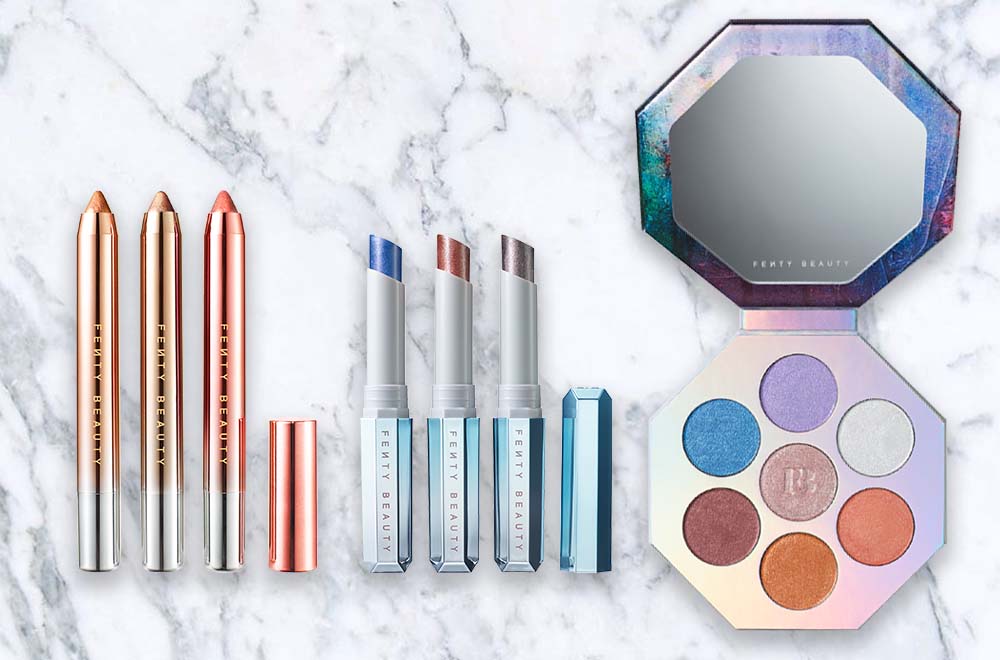 Our picks (left to right): Frost Hunny Metallic Eye + Lip Crayon 3-Piece Set (S$54), Snow Nights Frosted Metal Lipstick 3-Piece Set (S$58), Killawatt Foil Freestyle Highlighter Palette (S$74)
Where to buy: Sephora stores and Sephora.sg
Rihanna wants to transform everyone into Snow Queens with her holiday collection. Named 'Chill Owt', the range features a 7-pan metallic highlighter, iridescent multi-use crayons for the lips and eyes, and long-wear matte lipsticks.
Marc Jacobs Beauty Holiday 2018 Collection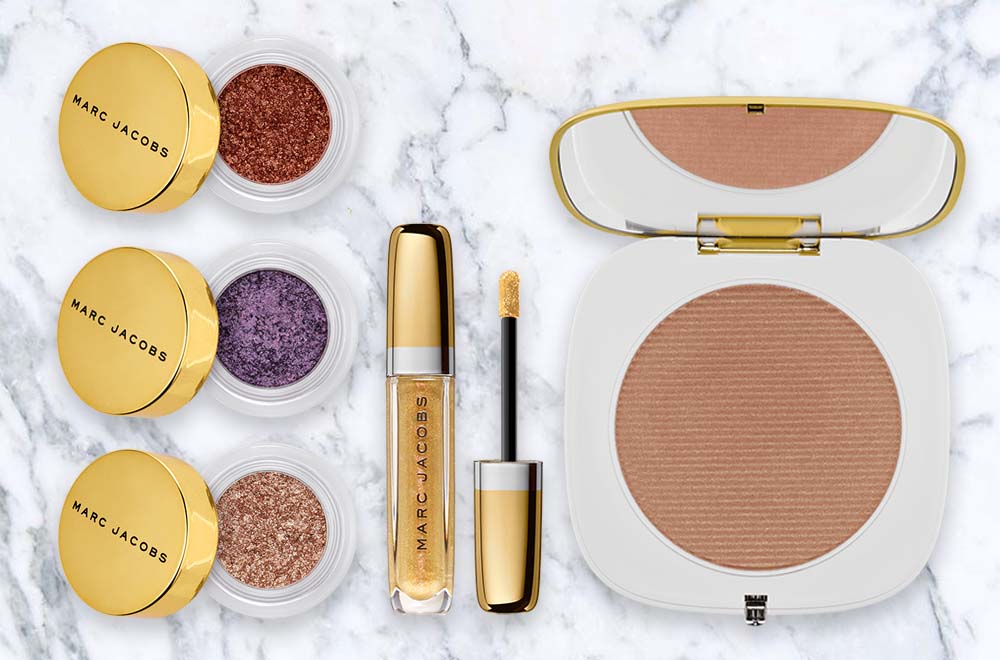 Our picks (left to right): See-Quins Glam Glitter Eyeshadow (S$38), Enamoured Hi-Shine Gloss Lip Lacquer (S$42), O!Mega Glaze All-Over Foil Luminizer (S$69)
Where to buy: Sephora stores and Sephora.sg
The glamorous aesthetic of the mod era was all about pairing exaggerated glitter with a devil-may-care attitude. Inspired by the time period, Marc Jacobs Beauty's new holiday collection arrives replete with speckled shimmer, gold highlights, and jewel tones.
Also read:

Pixi Beauty Holiday Sets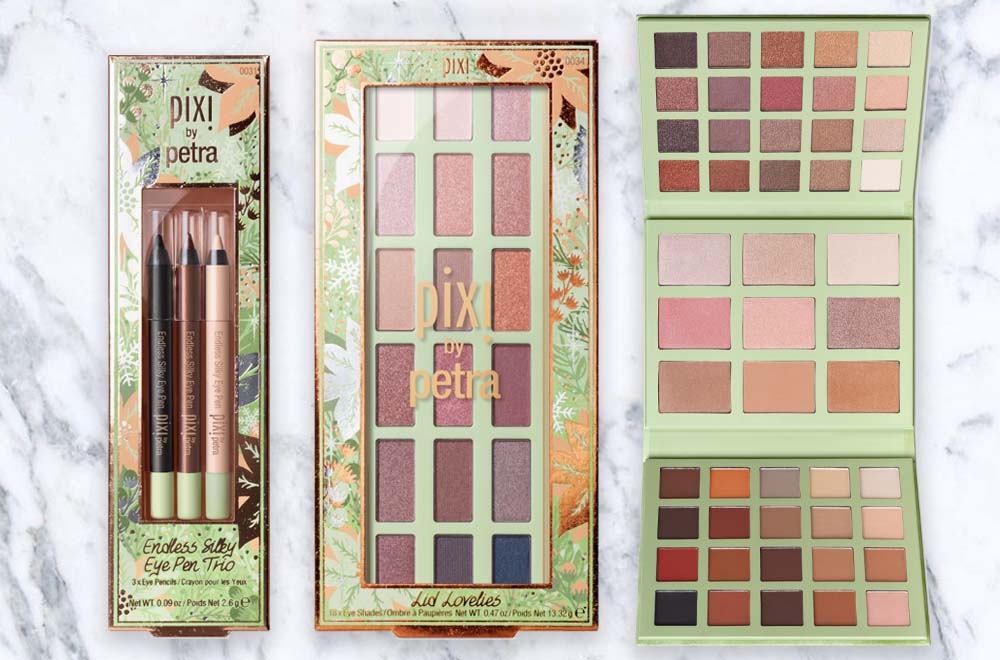 Our picks (left to right): Endless Silky Eye Pen Trio (S$24), Lid Lovelies Eyeshadow Palette (S$38), Ultimate Beauty Kit – 5th Edition Heavenly Hues (S$55)
Where to buy: Sephora stores and Sephora.sg
A collection of the brand's most popular products and shades, Pixi's holiday gift sets are reliable essentials for beauty novices and experts alike. The neutral tones in matte and shimmer finishes are easy for everyday wear, yet you can build up colour intensity for drama.
Sulwhasoo Celebration of Festive5 Holiday Sets 2018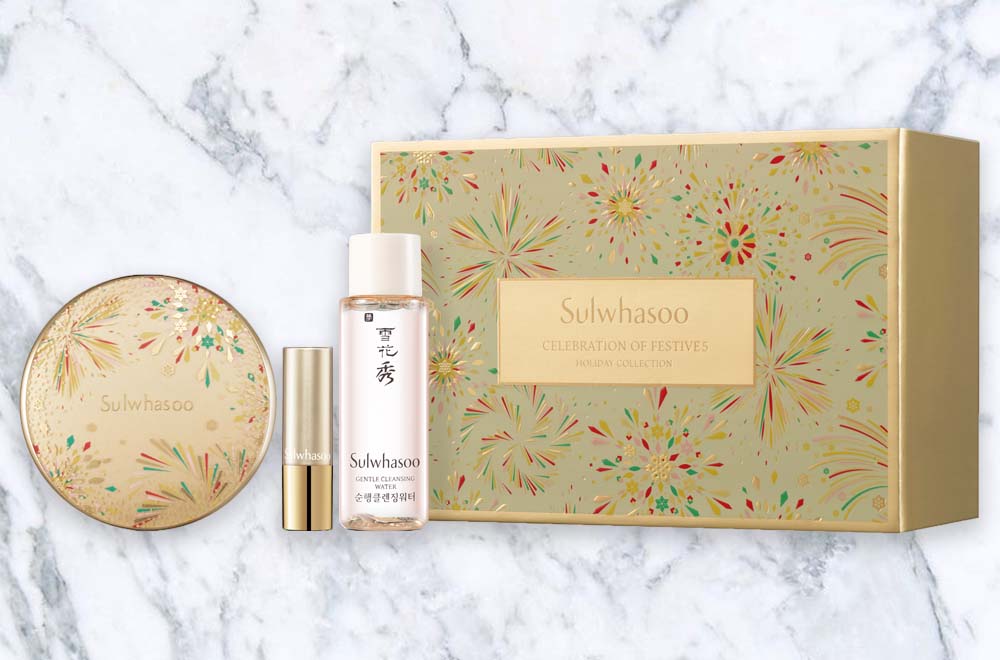 Our pick: Perfecting Cushion EX Limited Edition Holiday Set (S$80)
Where to buy: Sulwhasoo stores and counters
Inspired by the five traditional Korean colours, Sulwhasoo's firework-designed holiday set features three bestsellers: a Perfecting Cushion EX, a Lip Serum Stick in No. 2, and a bottle of Gentle Cleansing Water.
Too Faced 2018 Christmas Collection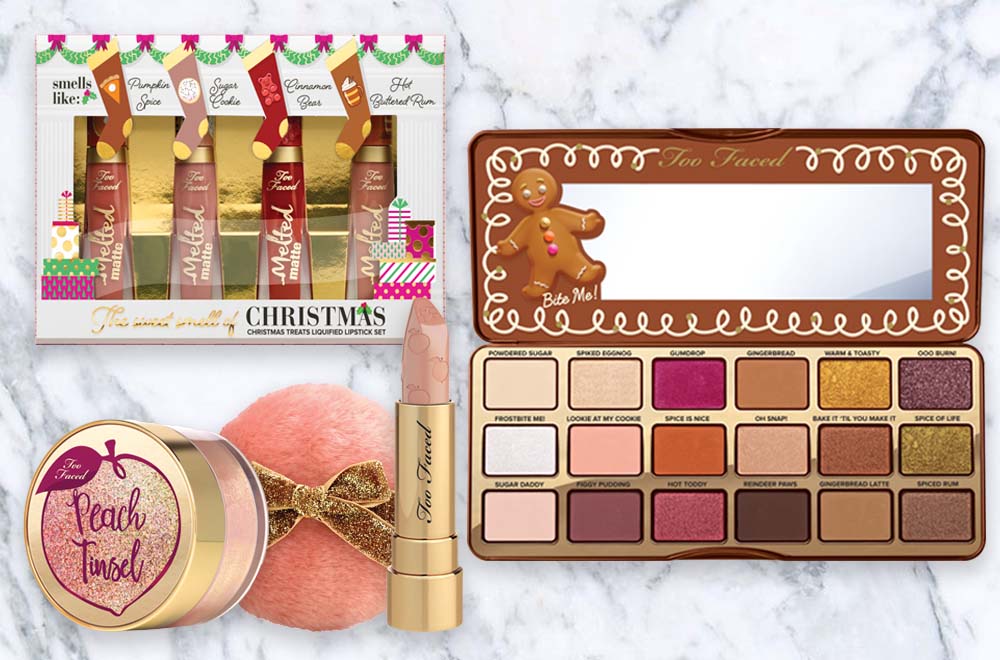 Our picks (left to right): The Sweet Smell of Christmas Treats Liquified Lipstick Set (S$35), Peach Tinsel Loose Sparkling Party Powder & Lipstick Set (S$55), Gingerbread Spice Palette (S$72)
Where to buy: Sephora stores and Sephora.sg
Putting a festive spin on their bestsellers, Too Faced is blessing us with new Melted Matte Liquid Lipstick shades, a shimmery powder for the face and body, and an eyeshadow palette that smells like gingerbread.
Urban Decay Holiday 2018 Collection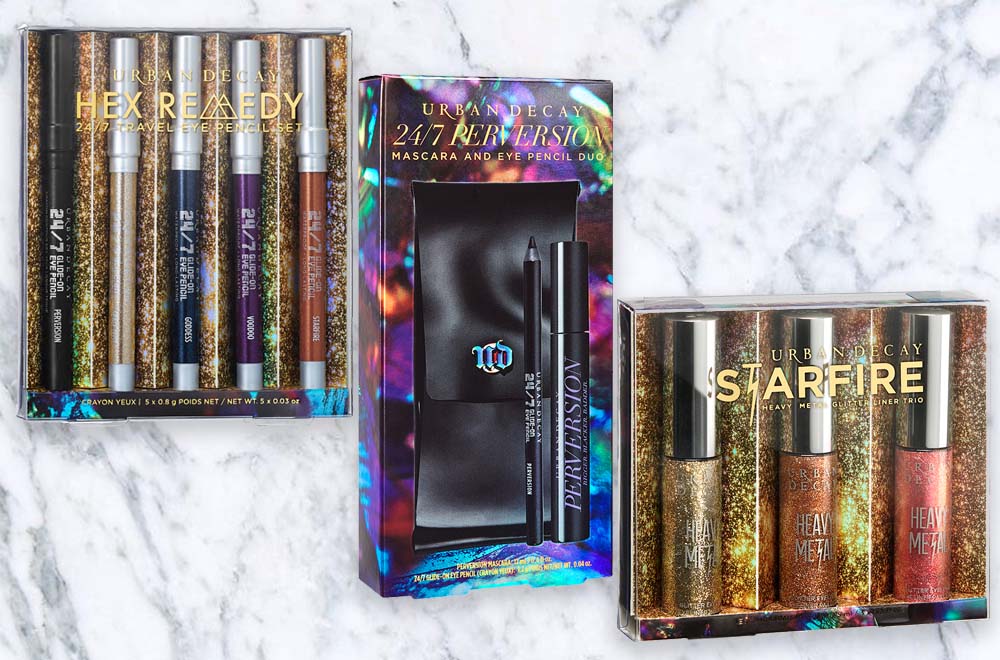 Our picks (left to right): Hex Remedy 24/7 Travel Eye Pencil Set (S$48), 24/7 Perversion Mascara and Eye Pencil Duo (S$49), Starfire Heavy Metal Glitter Liner Trio (S$64)
Where to buy: Sephora stores, Sephora.sg, and Lazada.sg
We're still not over their Naked Cherry collection, and Urban Decay's already launched their holiday range. The brand has upgraded their cult favourites by creating new glittery shades, assembling convenient travel sets, and pairing up essential makeup duos.
Christmas Makeup Collections 2018
To kickstart the festive mood, indulge in these limited edition holiday makeup collections. Decked out in glitter and gorgeous packaging, you'll want to swipe them up before they're sold out.
Also read: