Marvel x Mayer
It has been 3 years since we bid farewell to Iron Man with the iconic line "I love you 3000", but the superhero is making a comeback with the latest collab between Marvel and Mayer. Featuring five household items, the collection includes blenders, bottles, fans, and electric kettles that let you assemble your Stark-inspired home. 
Kitchen appliances
Nothing beats making yourself a warm cuppa in the morning, and you can do so with hot water from this 1.8L electric kettle.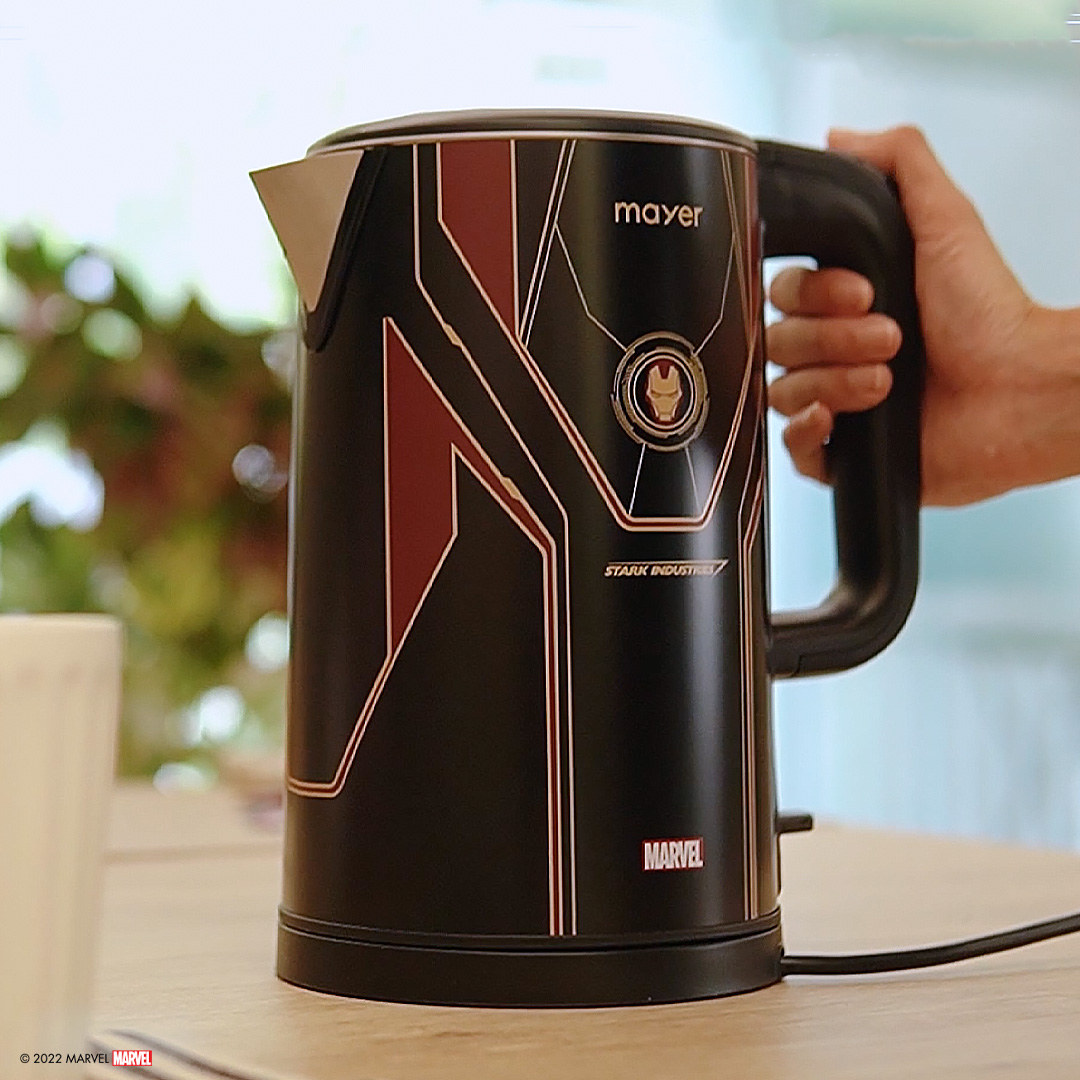 While the electric kettle is not made from vibranium, its triple wall feature provides excellent insulation and better scald protection. Clumsy folks will also worry less about accidental spillages as the kettle includes a 2-step anti-splash lid opening design for scalding protection.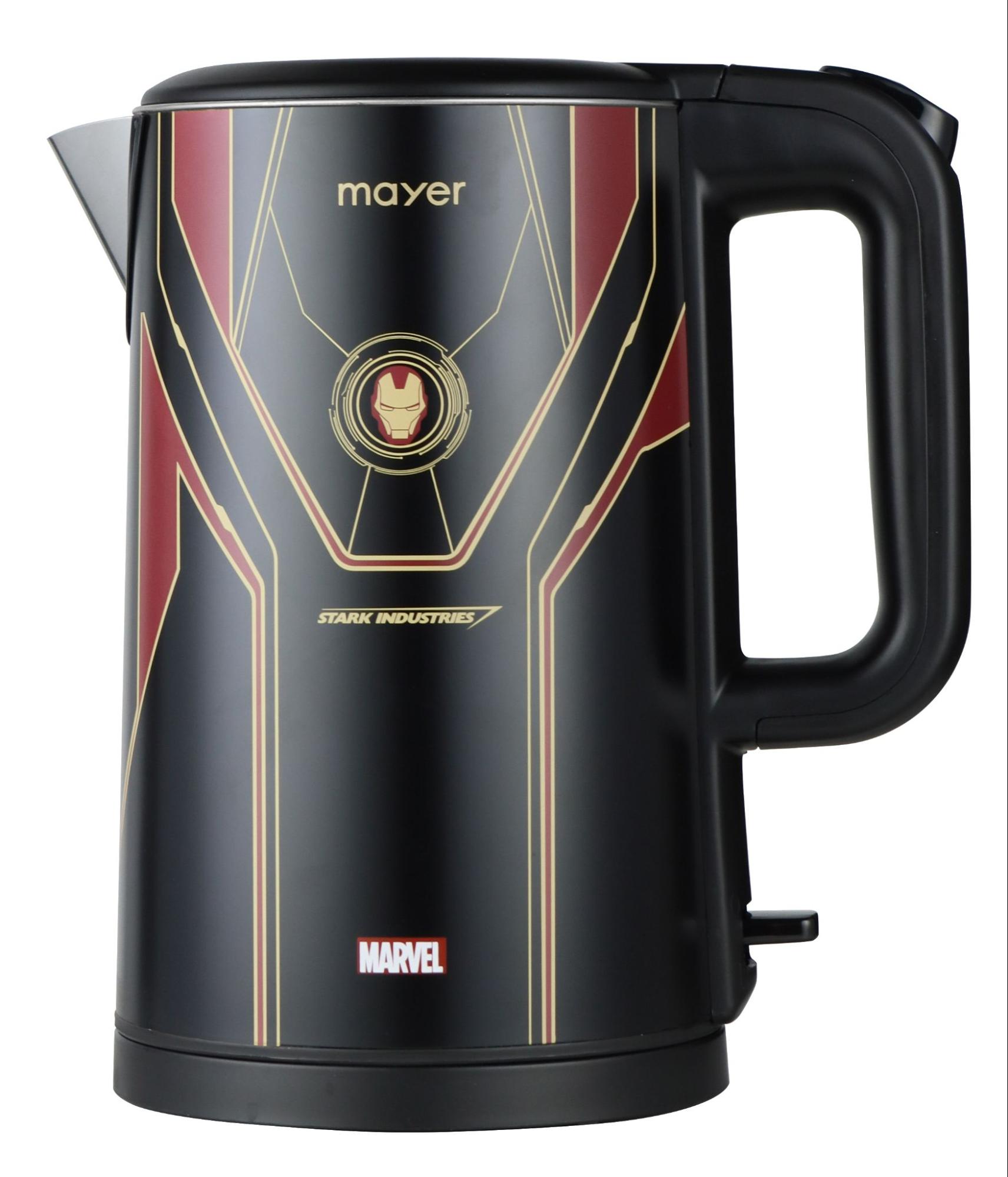 Just like Iron Man would have made his electric kettle as convenient as possible, note that this one comes with a user-friendly design with cord storage at the kettle base. Plus, the electric kettle switches off automatically, and prevents overheating and boil-dry. 
In contrast to the black design, Iron Man's signature red and gold colourways found on the exterior give off a sleek and stylish vibe. 
The 1.8L Electric Kettle retails at $79.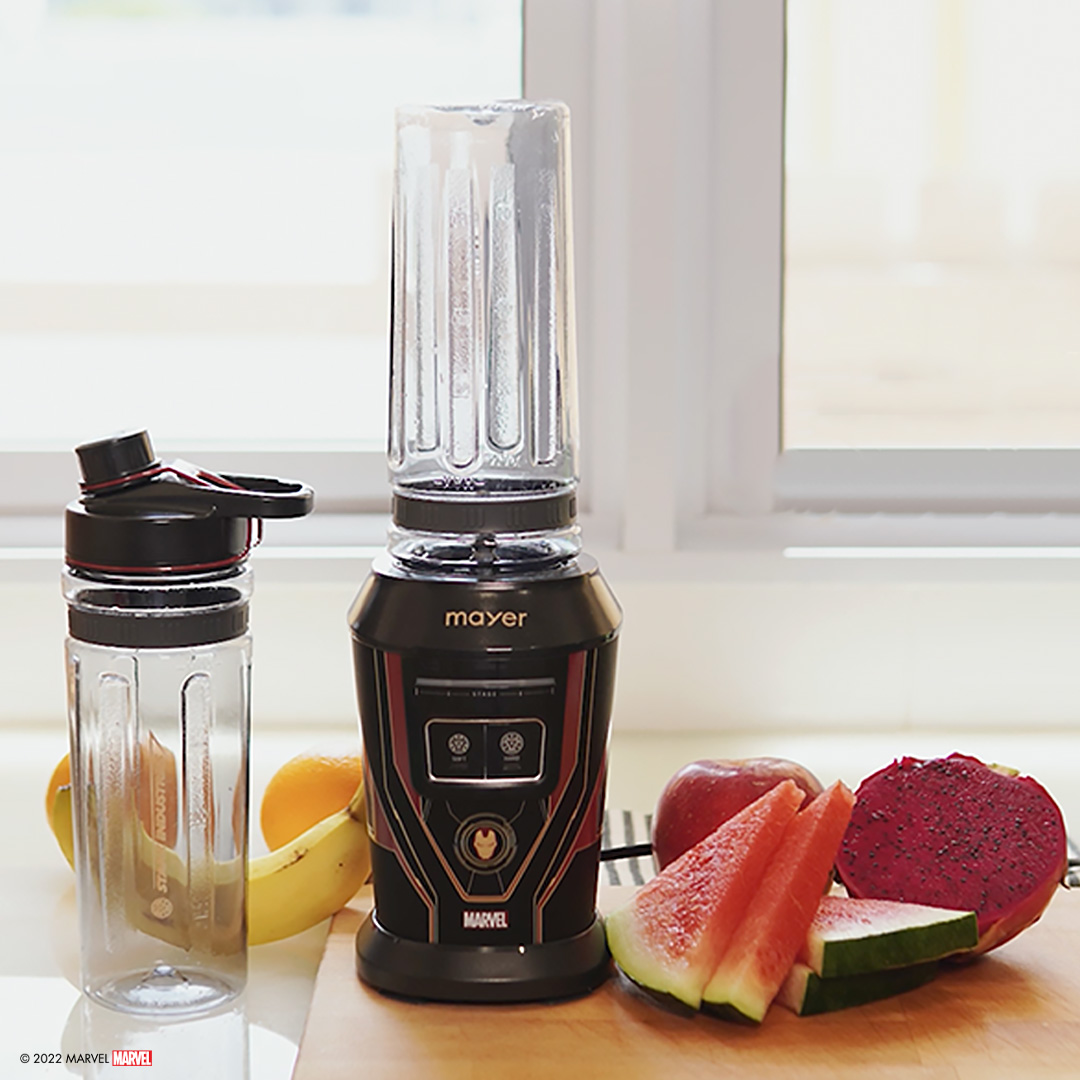 Save yourself a few bucks and prepare your own cup of fruit juice at home with this 600ml Personal Power Blender that comes with a bottle. Thanks to its two automated blending modes, the blender is excellent for those who also blend food with a harder texture like nuts.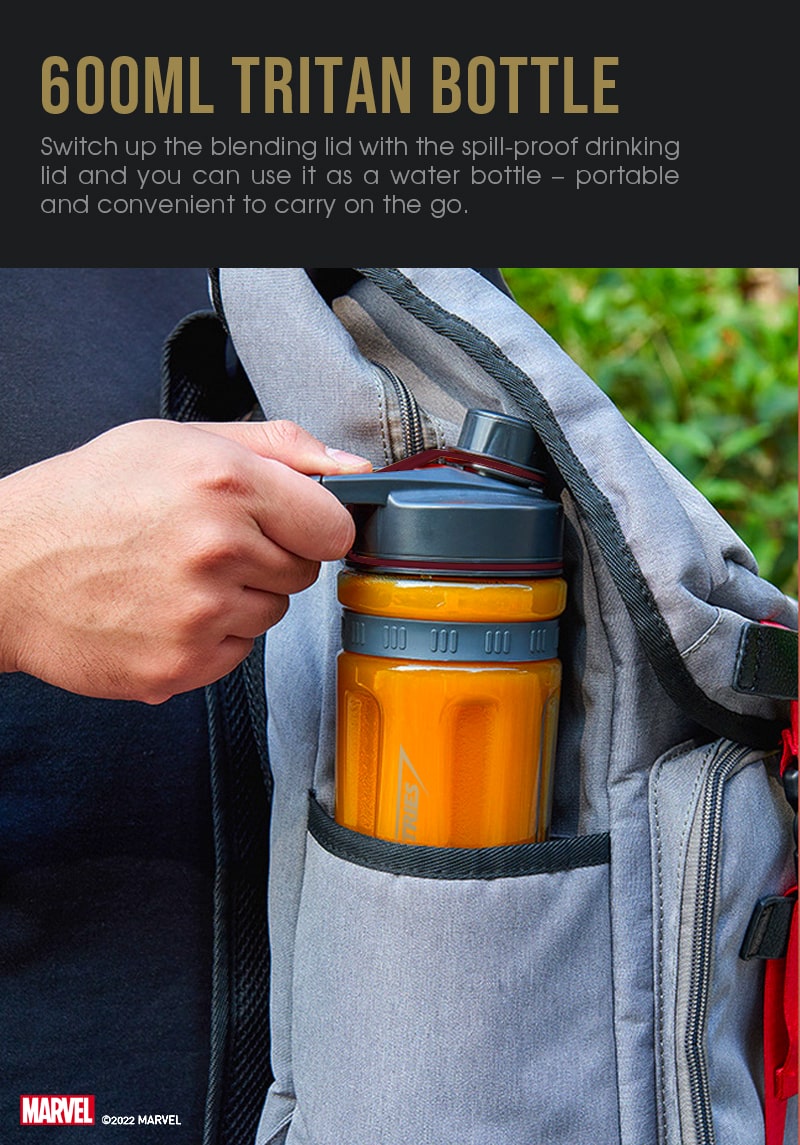 Fitspos can look forward to enjoying their protein drink after a workout when they store their pre-made blend in the 600ml BPA-free Tritan bottle. The lid can be easily switched to the spill-proof drinking lid so you can use it as a convenient bottle when you're on the move. 
The 600ml Personal Power Blender retails at $89. 
Dehumidifier
We all know that Singapore is humid AF, and there's no better solution than investing in a dehumidifier. Enter the 1.2L Tabletop Dehumidifier, a 2-in-1 appliance that removes moisture while filtering dust particles in the air.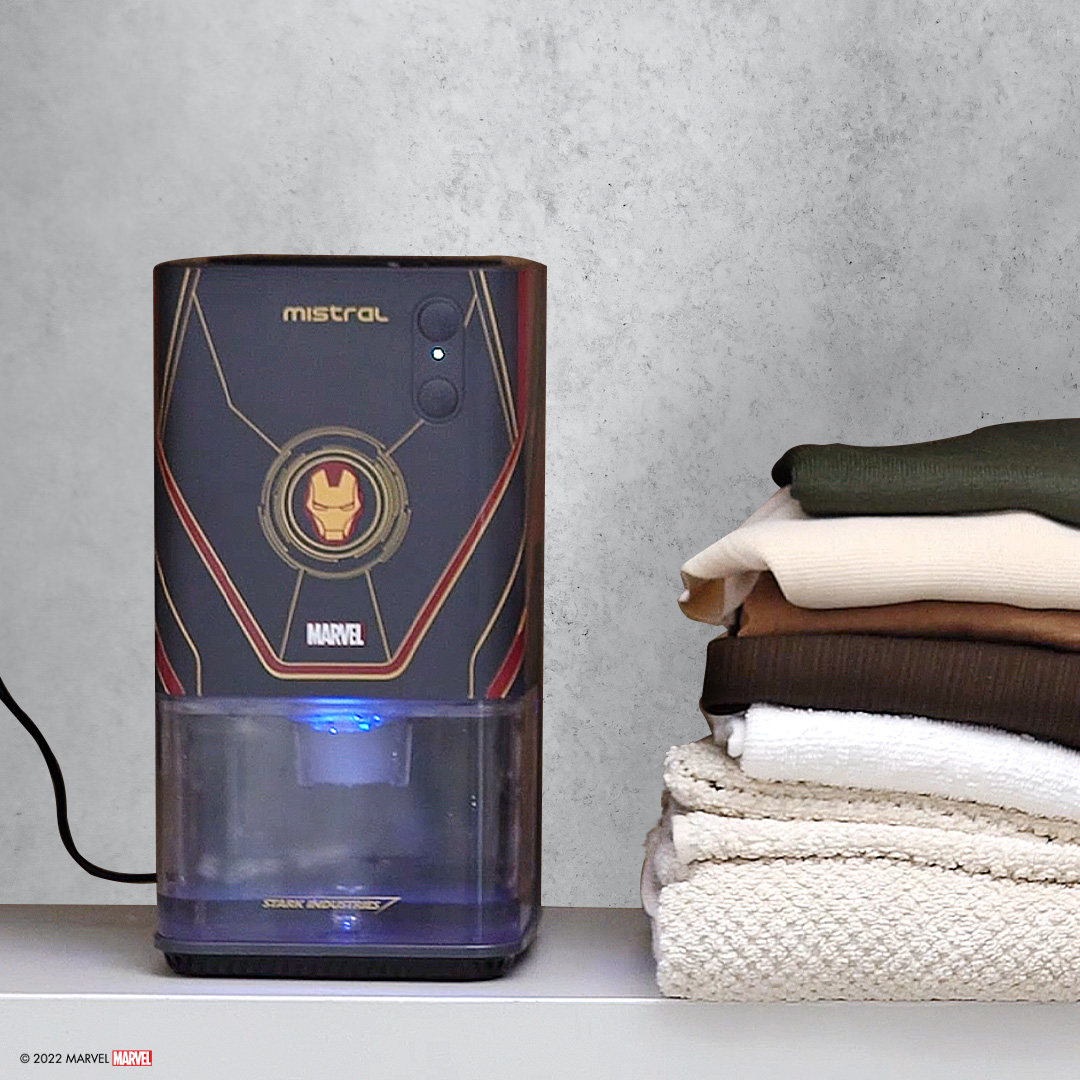 Don't judge its small dimensions of 13.7cm x 13.7cm x 25.8cm as the dehumidifier includes a 1.2L transparent water tank. It even has a mood light that turns red when the tank is full to remind you to empty it out.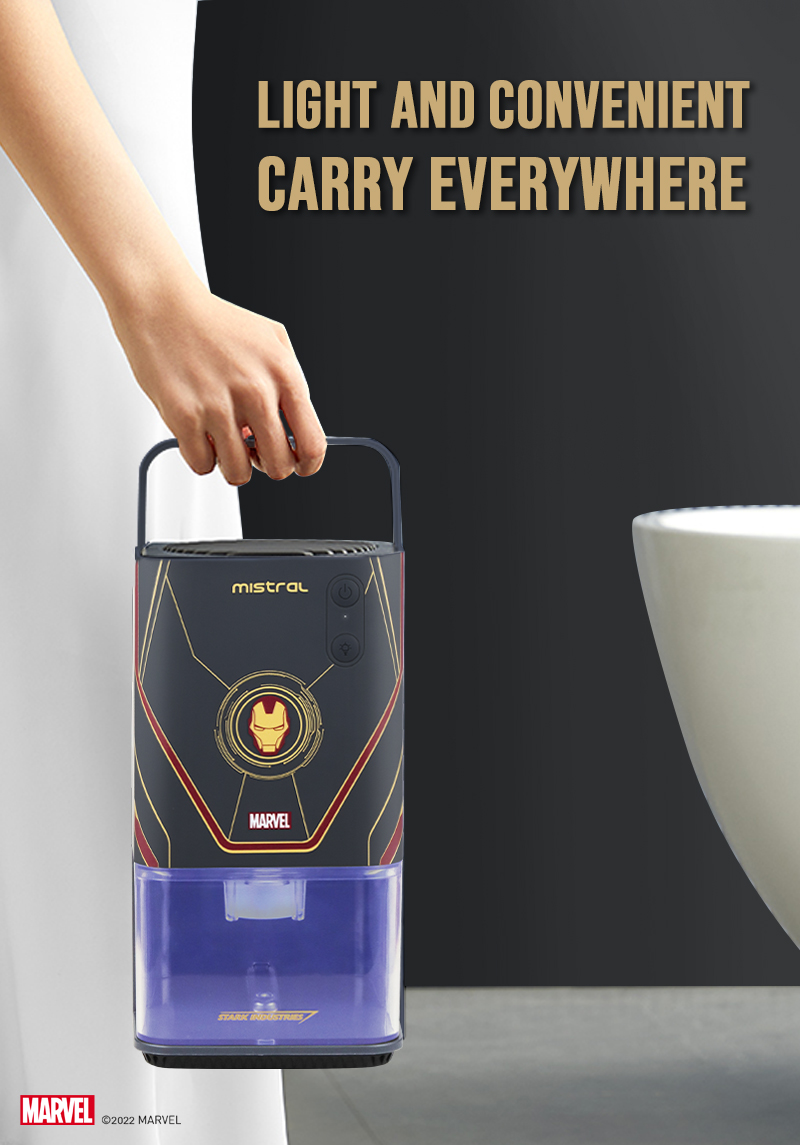 That's not all ‒ there is a detachable dust filter for fuss-free cleaning and a hidden handle for easy carry. Similar to the other products seen in the collection, the dehumidifier also features an Iron Man motif on the front.
The Marvel x Mayer tabletop dehumidifier retails at $99.  
Fans
Since Iron Man is all about speed and velocity, you can trust a fan from the Stark Industries.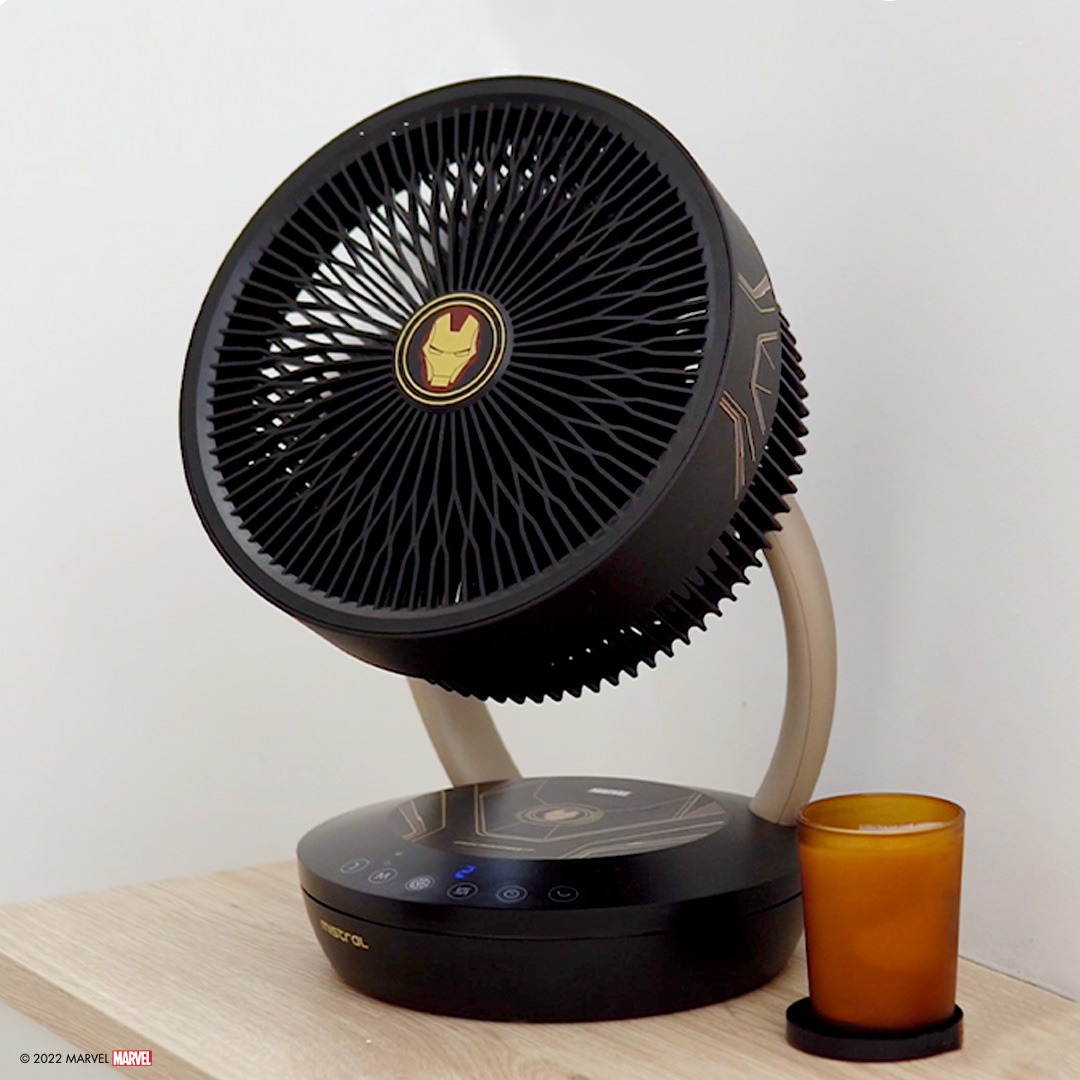 The fan is designed with a 3D oscillation that cools you down quickly, and it comes with a remote control so you can make your command from any part of the room. The base features the electronic soft touch control panel where you get to play with 8 speed settings, 3 modes, and an 8-hour timer as if you got your hands on one of Iron Man's futuristic technology.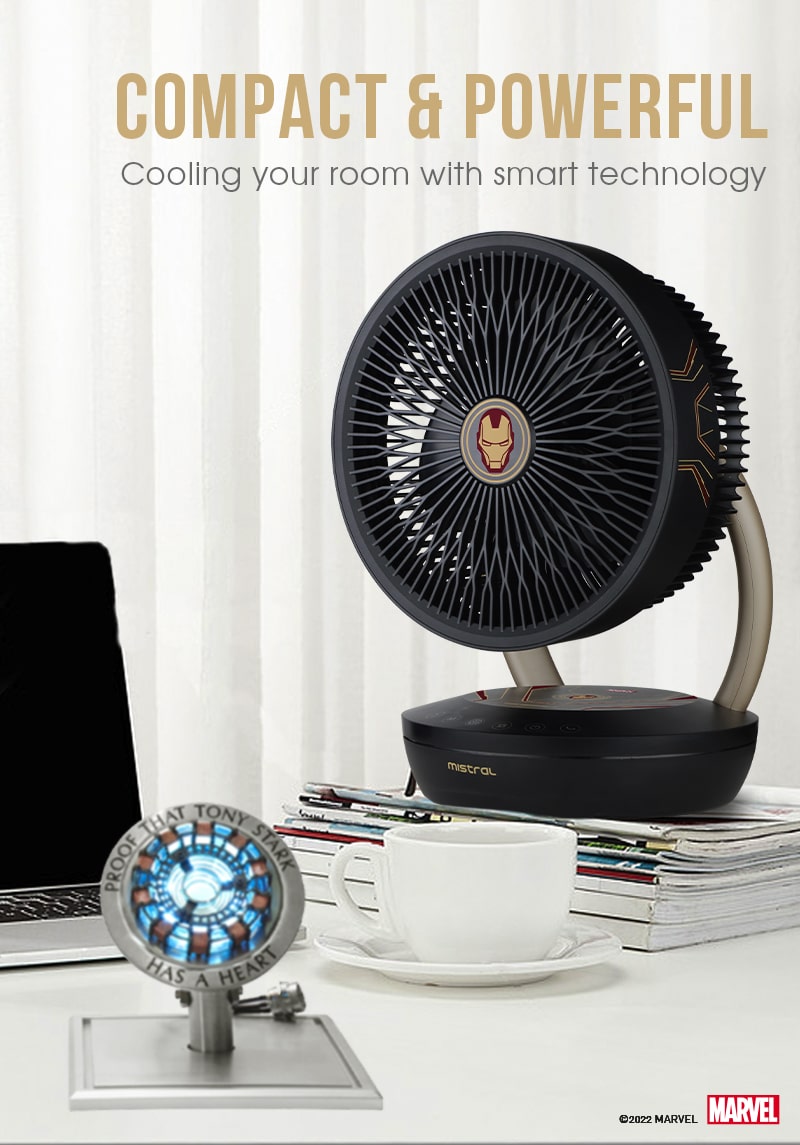 A motif of Iron Man lies in the middle of the detachable front guard and on the sides, you can spot the red and gold lines that repeat in the collection.   
The High-Velocity Fan with Remote Control retails at $148.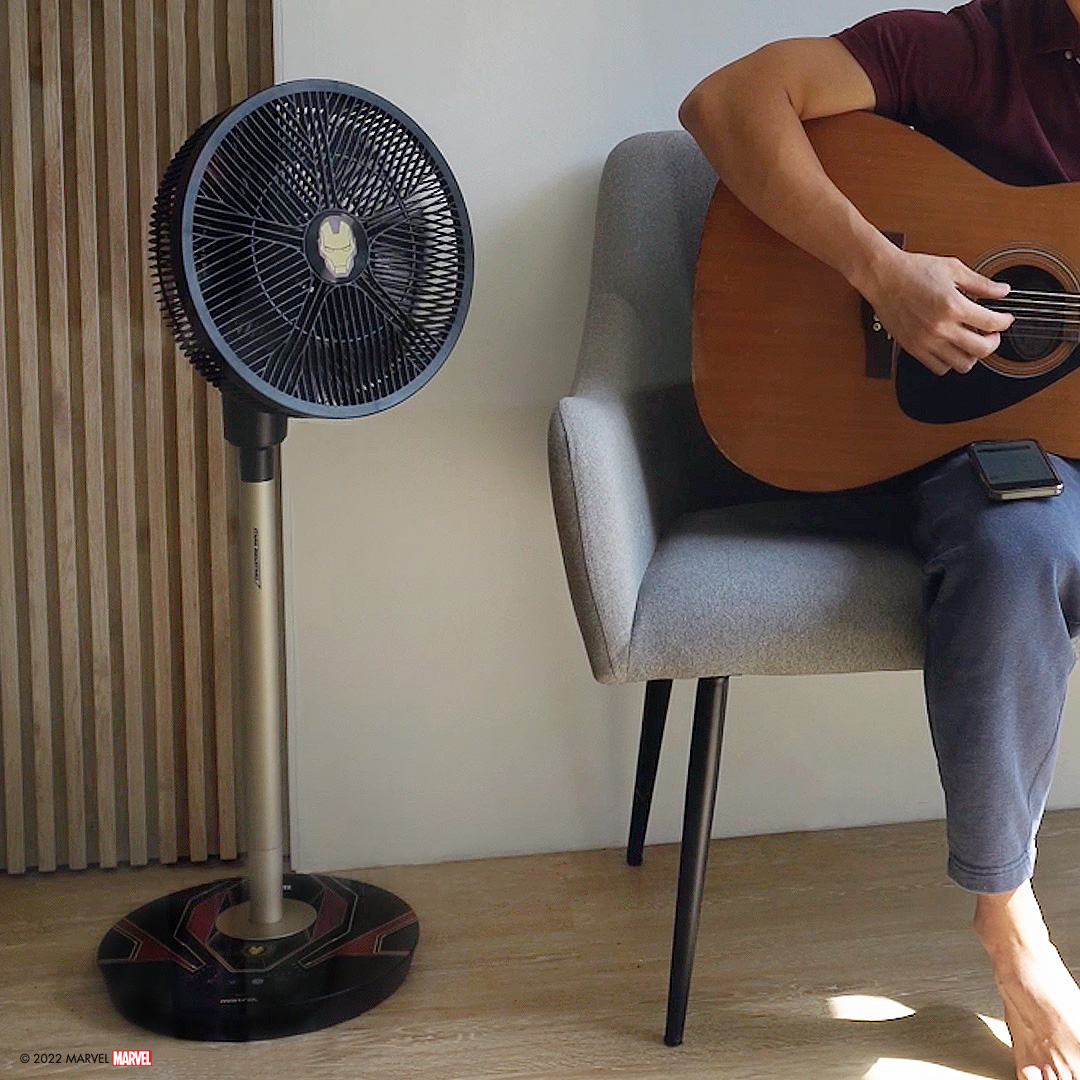 Similar to the aforementioned fan, this stand fan also has 8 speed settings, 3 modes, an 8-hour timer, and is designed with a 3D oscillation feature. 
But the fan stands out thanks to its other unique features like being wireless, rechargeable, and having a battery life that runs from 2.5 to 26.5 hours. The height stand is even adjustable so you can set it according to your preference. 
The Rechargable High-Velocity Stand Fan with Remote Control retails at $299. 
The Marvel x Mayer Collection Sparks Joy And Comfort In Your House
Iron Man has always been an all-time favourite character for many – surprise that Stark superfan with this Marvel x Mayer collection. Those interested can purchase the collection starting from 19 September 2022 at all Mayer showrooms, official e-store, and selected retail partners. 
All images courtesy of Mayer.
Also read: 
Winnie The Pooh x Mayer Collection Has Bear-y Cute Kitchen Appliances & Fans In Golden Hunny Hues