McDonald's McNugget Hoodie
With the random cool rain finally taking away our hot summer woes, it's important to be dressed appropriately for cold nights too.
Recently, McDonald's Malaysia treated customers to free stylish McDDoDaDip hoodies featuring designs of delicious dipping sauces and nuggets. It comes with every two sets of 20 pieces of a la carte Chicken McNuggets ━ every foodie and fashionista's dream. 
The hoodies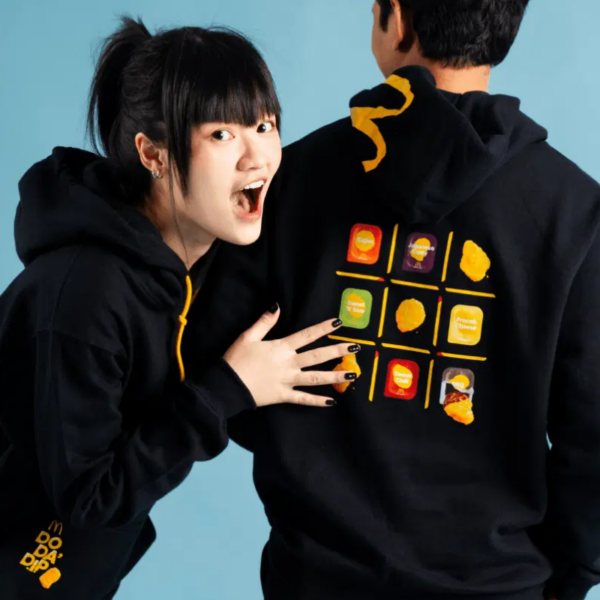 It's time to get saucy with this McDDoDaDip Hoodie which features cartoon motifs of six dipping sauces arranged in a familiar Tic-Tac-Toe design with matchsticks. 
FYI, these are brand new sauces with unique flavours such as French Cheese, Cajun, and Japanese Curry, alongside the more classic BBQ and Sweet 'N Sour. These special hoodies come in colours of black and white.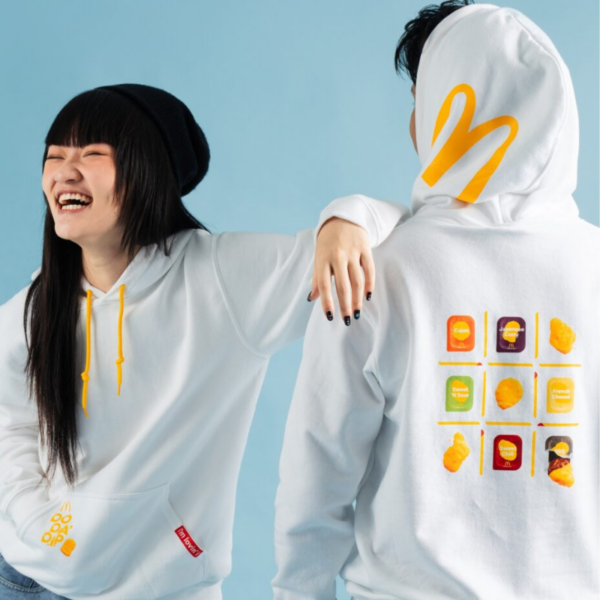 Since these specially-designed hoodies were available for only one day on 21 May 2023, it's no surprise that customers who were lovin' the design, went all out for them.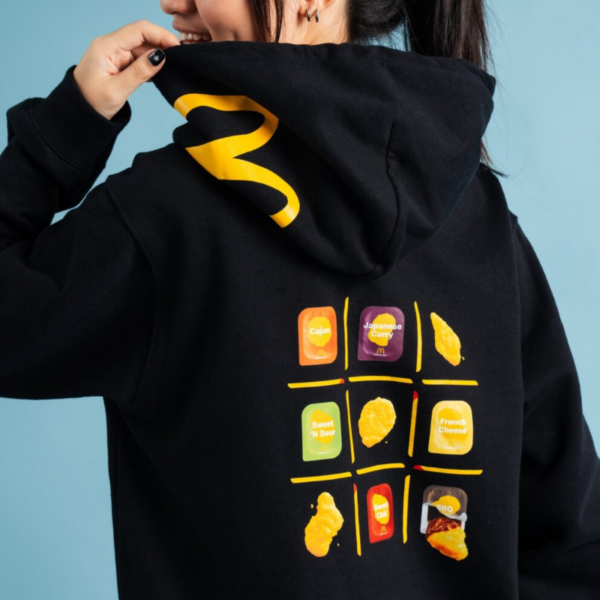 BTW, the McDDoDaDip hoodie was only given out to the first 100 customers who bought two sets of 20 pieces of a la carte Chicken McNuggets. Some of the buyers even queued at McDonald's outlets from 4am until the redemption time started at 11am.
Stay Stylish And Saucy With McDonald's Malaysia McDDoDaDip Hoodies 
Although the McDDoDaDip hoodie offer was only available in Malaysia, we can only hope that McDonald's Singapore will bring these limited edition hoodies over to our sunny shores soon. You can stay updated by checking out their Instagram page for more information. 
All images courtesy of McDonald's Malaysia.
Also read:
Beyond The Vines Has New Canvas Sneakers With Customisable Shoelaces For A Stylish Casual Look