Mickey Mouse Kitchenware
From singing along to the Mickey Mouse Clubhouse theme song, to reminiscing about the iconic cartoon characters, the Mickey Mouse & Friends franchise was a core part of our youth and is present even now in adulthood.
Following the last Mickey Mouse collection by designer kitchenware brand Le Creuset, which was released back in 2018, we can now look forward to adding this new set of Mickey Mouse kitchenware to our Mickey Mouse collection.
The collection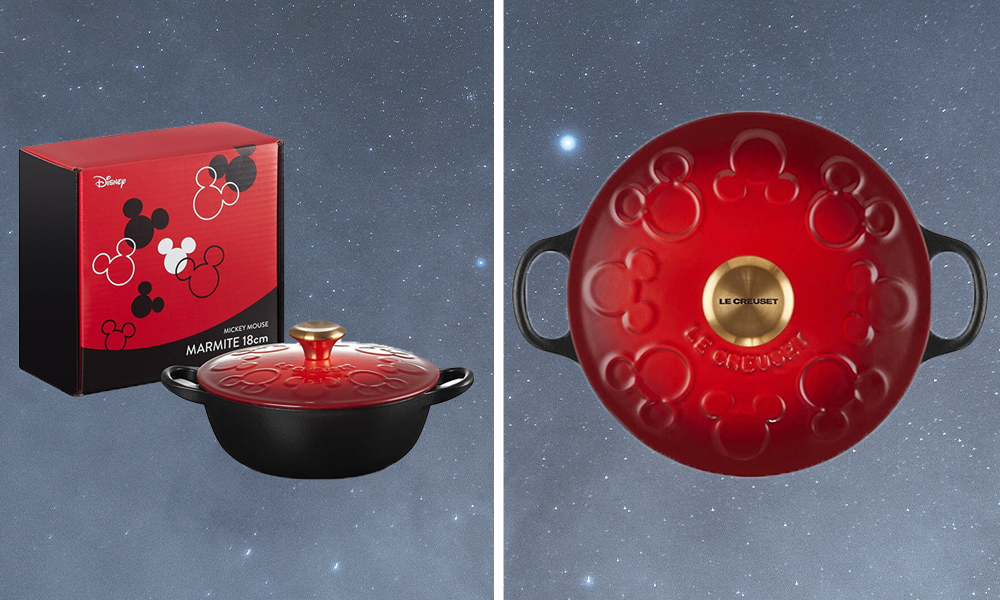 Cook your favourite stews in this 18cm black and red Marmite pot, which is pretty enough to bring out to the dinner table. The embossed outlines of Mickey Mouse's head are accompanied by the gold pot knob, giving it just the right amount of class.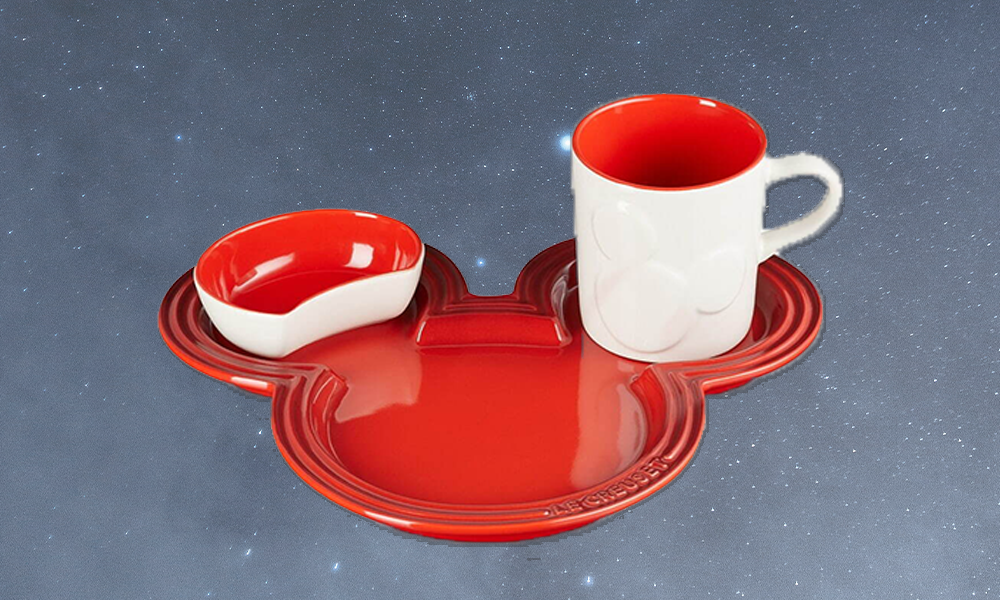 Though the design reminds us of a children's plate, this set is probably not kid-friendly, as it is made out of stoneware. Each set comes with a red plate in the shape of Mickey's head, to snugly fit a white cup and a small dish in white with red insides. There's also a black version which you can get to go with a dark kitchen aesthetic.

Spot the not-so-hidden Mickey on the cup as you log in your daily dose of caffeine.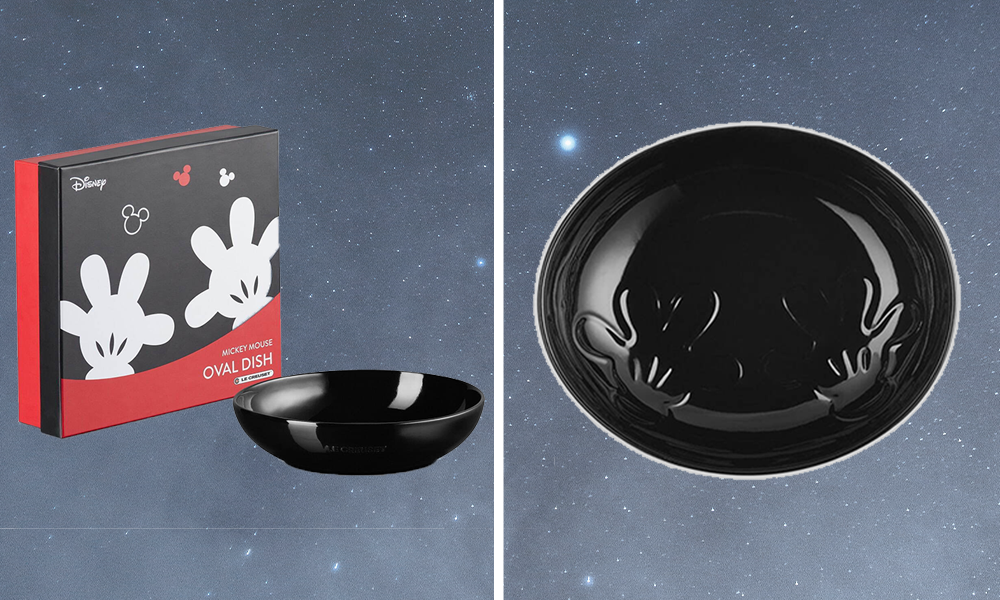 For a simpler plating option, this black oval dish features Mickey's hands and has a glossy, sleek finish. The oval plate is also available in white and red.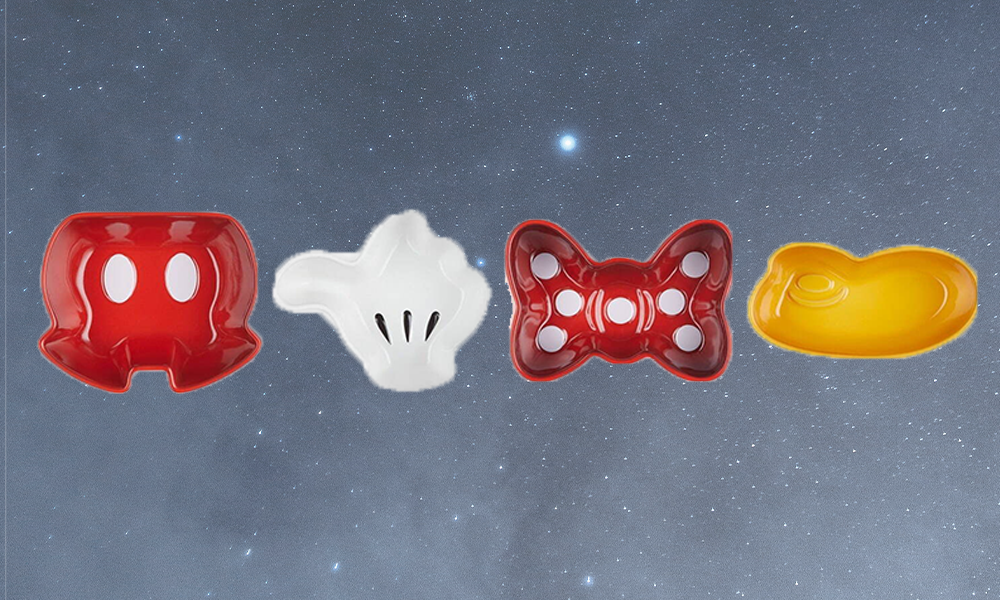 Condiment fans can rejoice, as the collection features 4 small dishes inspired by the character's accessories. Impress your guests with these sauce plates, made to resemble Mickey's pants or Minnie's bow.
These dishes are heat- and cold-resistant so they can be used as jelly moulds or in the oven too.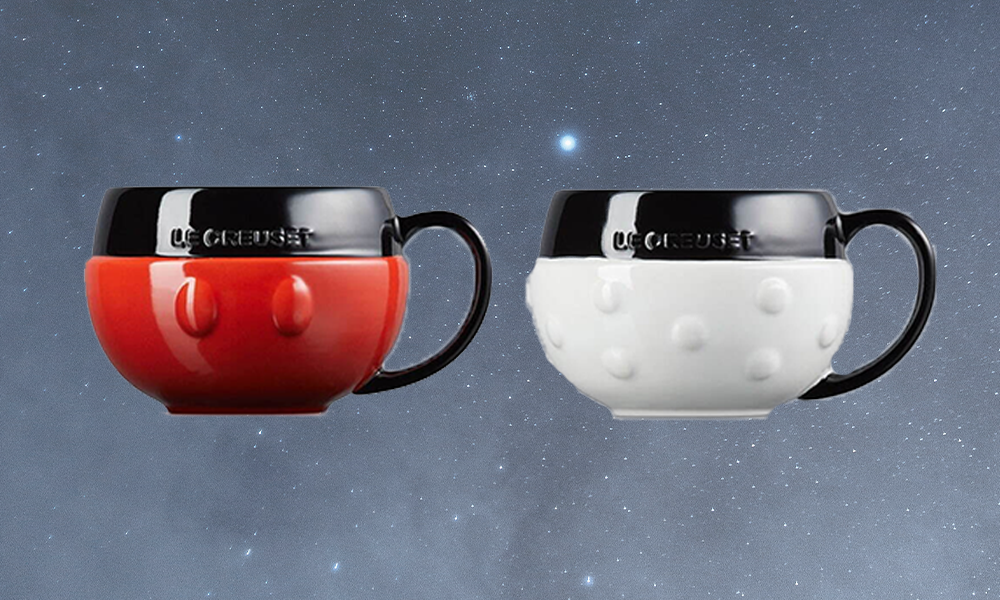 Sip your favourite beverage from these Mickey and Minnie mugs. The cups come as a pair so you can enjoy them with your better half.
This Mickey Mouse Kitchenware Collection Will Help You Get Through Adulting
Let's admit it — growing up is not easy. Embrace your inner child with this collection as you use the Mickey Mouse dishes and mugs.
Unfortunately, the collection will only be released on the official Le Creuset Japan website on 1 June 2022, but you can get it through a freight forwarding service. For now, let us cross our fingers and hope that Le Creuset will bring this collection to Singapore as well.
All images courtesy of Disney.
Also read:
Kakao Friends Now Has A Sandwich Maker & Multi-Cooker To Liven Up Your Solo Lunch Dates