Mini Hot Dog Machine
Before the pandemic, visiting a night market aka Pasar Malam was one of the many activities that many Singaporeans enjoyed. While snacks like Ramly burgers and steamed chickpeas were must-haves, many also miss having a classic hot dog bun from a kiosk. 
To satisfy those cravings, there is now a mini hot dog machine where you can make your own buns at home. Continue reading on to learn more about this adorable machine. 
The design
You can never go wrong with hot dogs or hot dog buns as they are a classic snack for any occasion – from overnight sleepovers to accompanying a soccer match with your buddies.
This mini hot dog machine might come in rather small dimensions of 37cm x 18cm x 34cm, but it's fully equipped to provide the full shebang.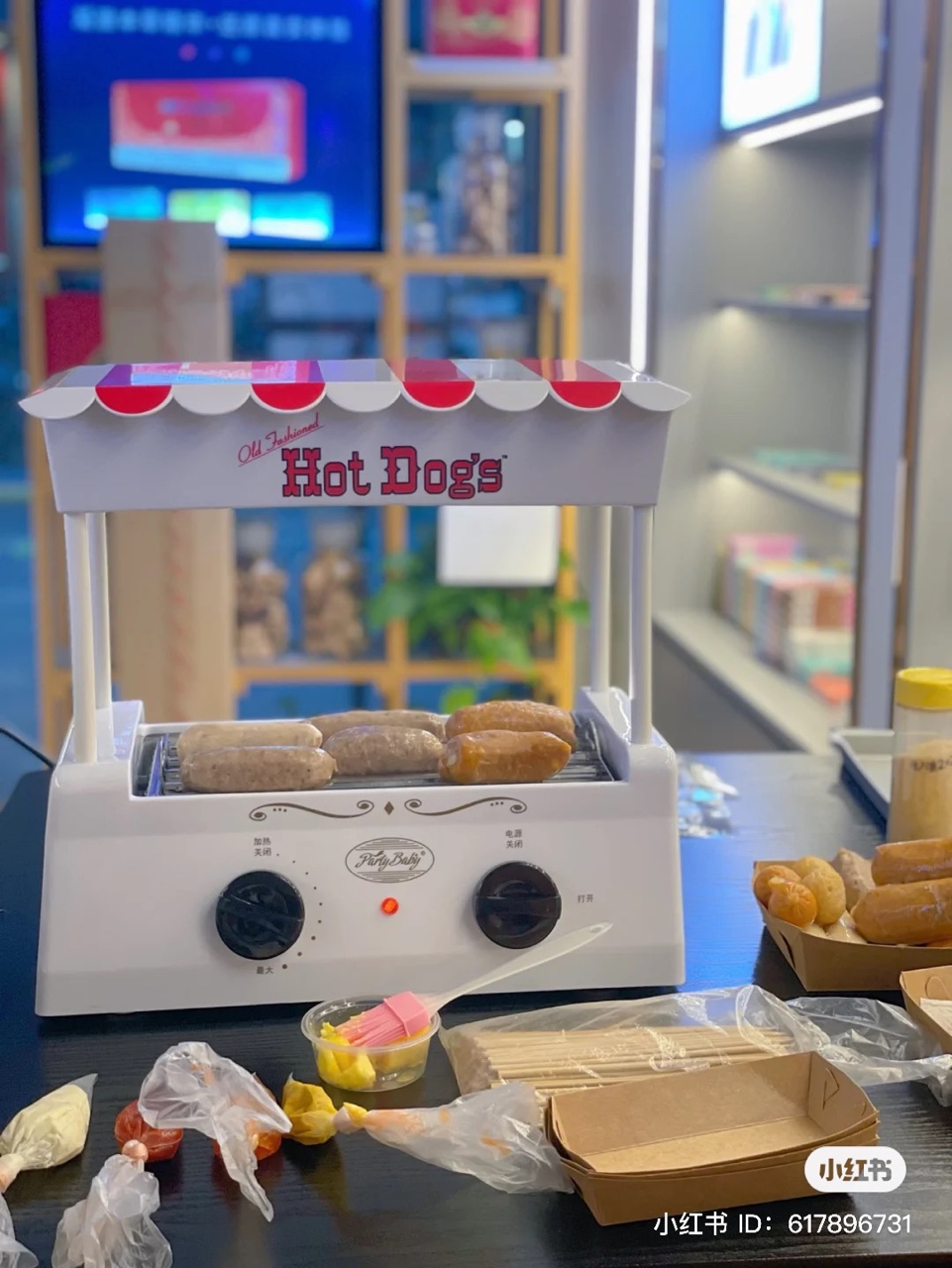 Source
Taking after the design of a standard hot dog stand, the top part of the machine comes with red and white stripes, and an element of surprise. It opens up to reveal a bun storage section that has a keep-warm function to ensure that the buns stay warm.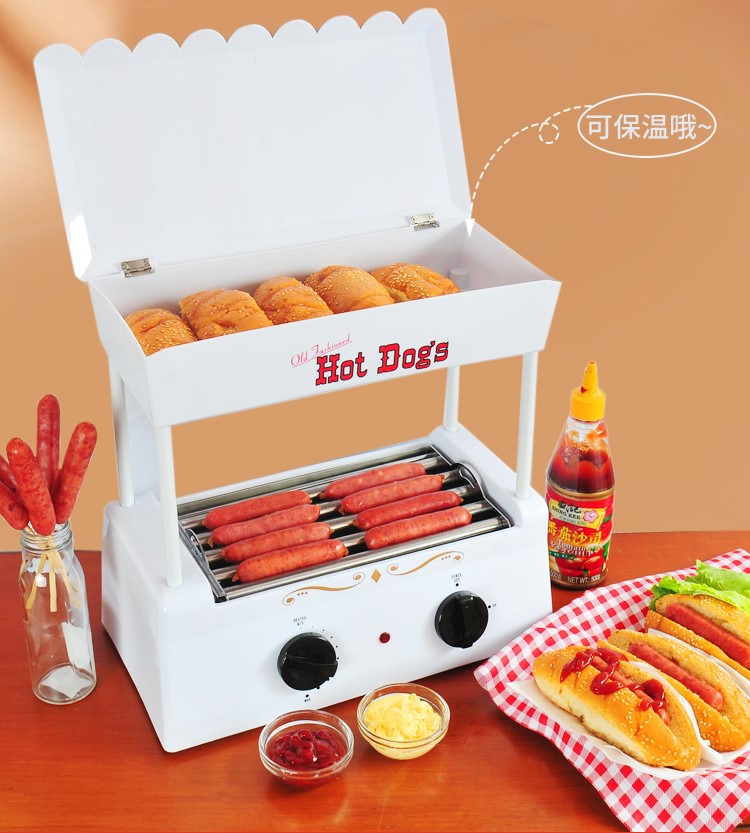 Source
Right below, you'll spot the hot dog grill that allows you to grill up to 8 mini hot dogs at the same time. As the grills rotate automatically, you won't have to manually flip the hot dogs regularly. This way, you can also be sure that they will be cooked evenly. 
Based on the instructions provided, it takes about 15 minutes for the hot dogs to be cooked to perfection.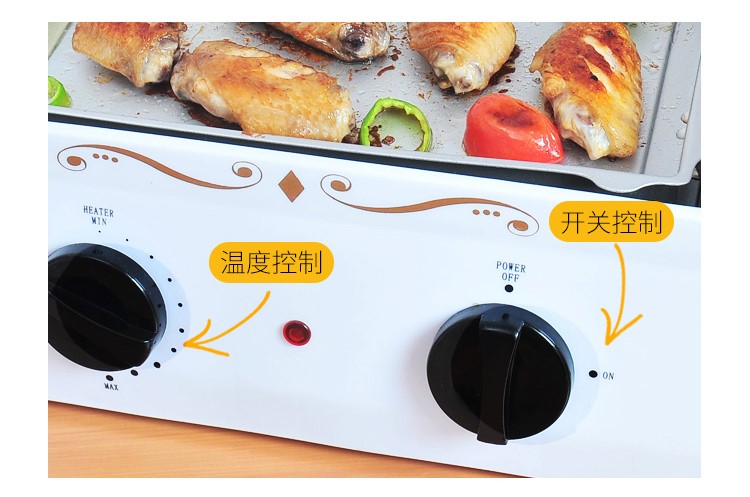 Source
To get the mini hot dog machine running, you only need to switch on the power button that is found on the right. As for the heat switch on the left, it comes with 10 levels of settings so you can adjust it according to your preference.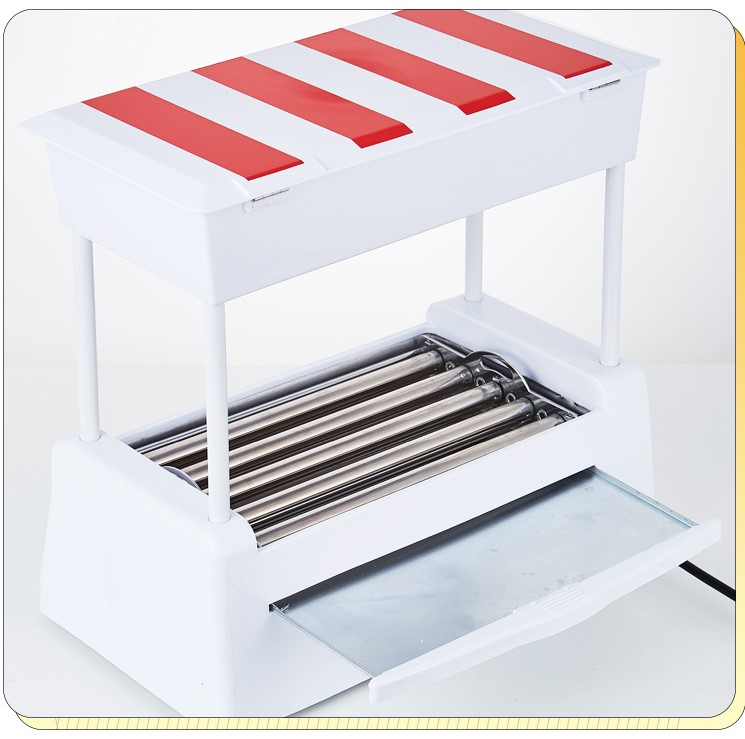 Source
Cleaning up is also made easy as the hot dog grill is detachable. Plus, the oil tray below can also be removed for washing.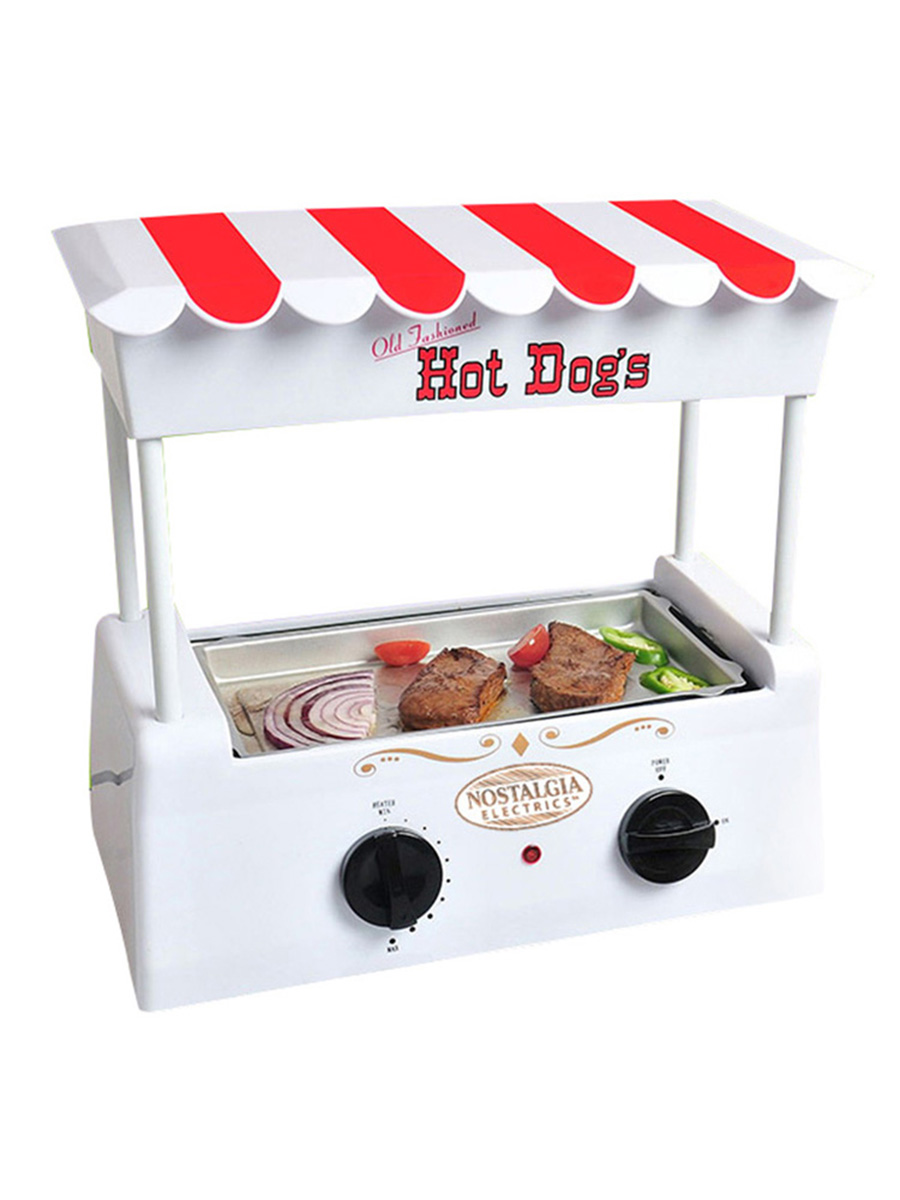 Source
For other cravings like steak or meat patties for burgers, you can also prepare them by switching out the hot dog grill for a normal grill pan. That way, you can bond with your kakis over more than just one dish.
This Mini Hot Dog Machine Is Perfect For A Party At Home
With this mini hot dog machine, you can pretend to have your hot dog bun store when you have friends over for a catch up sesh. It can be purchased on Taobao at RMB238 (~S$51). 
Also read: 
This Transparent Air Fryer Ensures Your Food Won't Overcook While Maintaining Aesthetics