Transparent Air Fryer
Owning an air fryer has made a huge difference in the kitchen for this generation. At this point, it's almost impossible to find a household without one.
But if you're still on the search for the perfect one for your kitchen, this chio transparent air fryer might be up your alley. Aesthetics aside, you'll also be able to enjoy healthier food and the convenience of popping your dishes inside to cook while you chill.
The design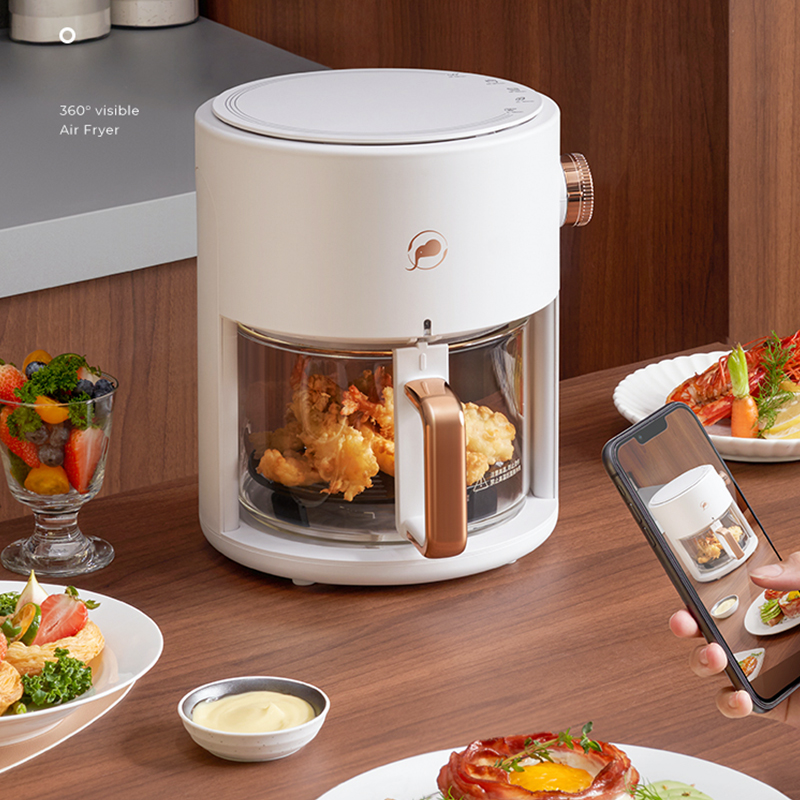 The key feature of this air fryer is undoubtedly its 360 degrees transparent food container. For those who've been struggling to find the right temperature to prevent your food from getting burnt, this handy aspect allows you to watch your food while it cooks.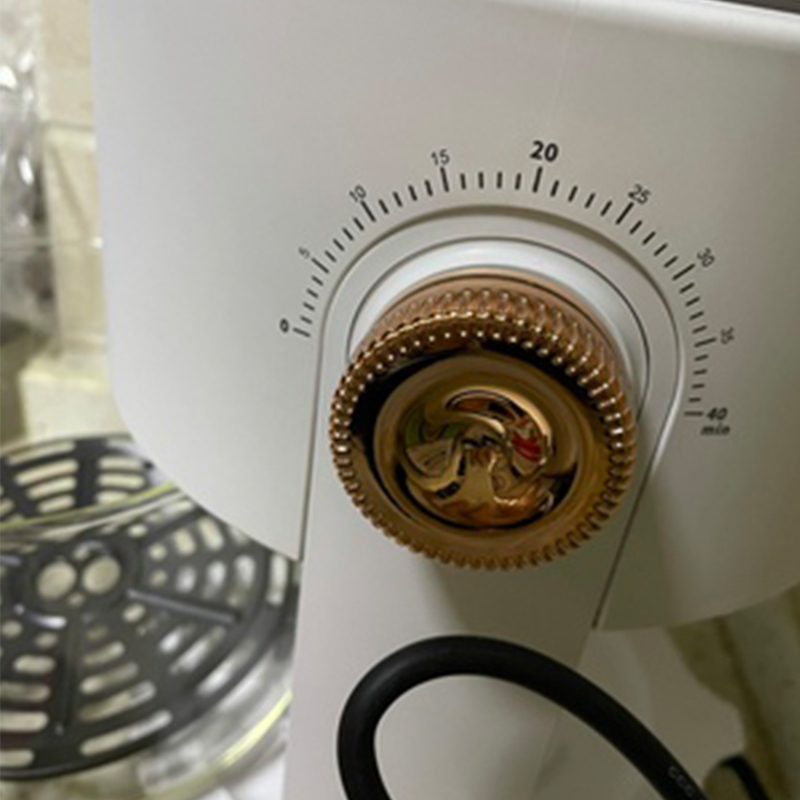 Like most air fryers, there's also a temperature adjustment knob at the side to set an appropriate timing for the food you put in. The knob comes in a golden hue that perfectly matches its minimalistic design.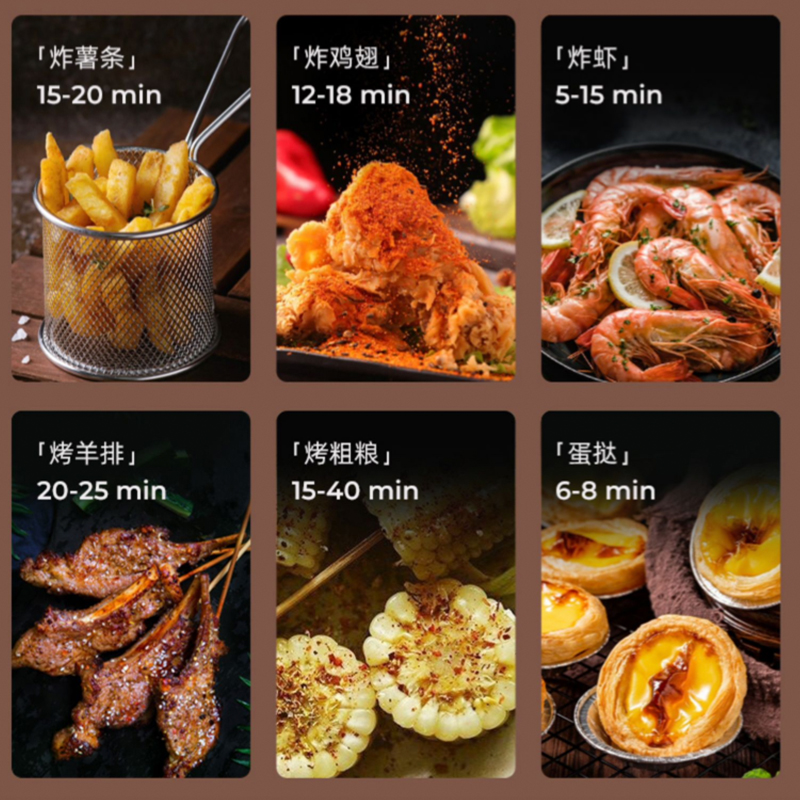 Whether you're craving some skewers or baking tarts for dessert, the magic of air fryers lies in the fact that it can cook them all. Though you can watch your food heat up, the air fryer also comes with a recommended timing for each type of dish you're making.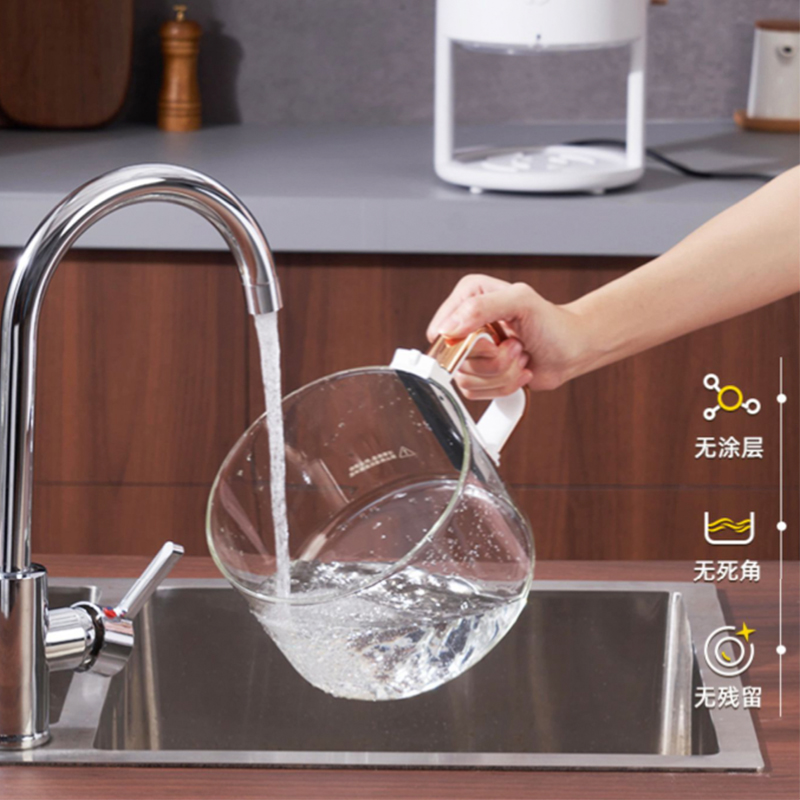 Unlike typical air fryers with a metal basket, this one is made out of non-stick glass. Now you can easily wash away the leftover food residue from your late night snacks without having to furiously scrub at the corners.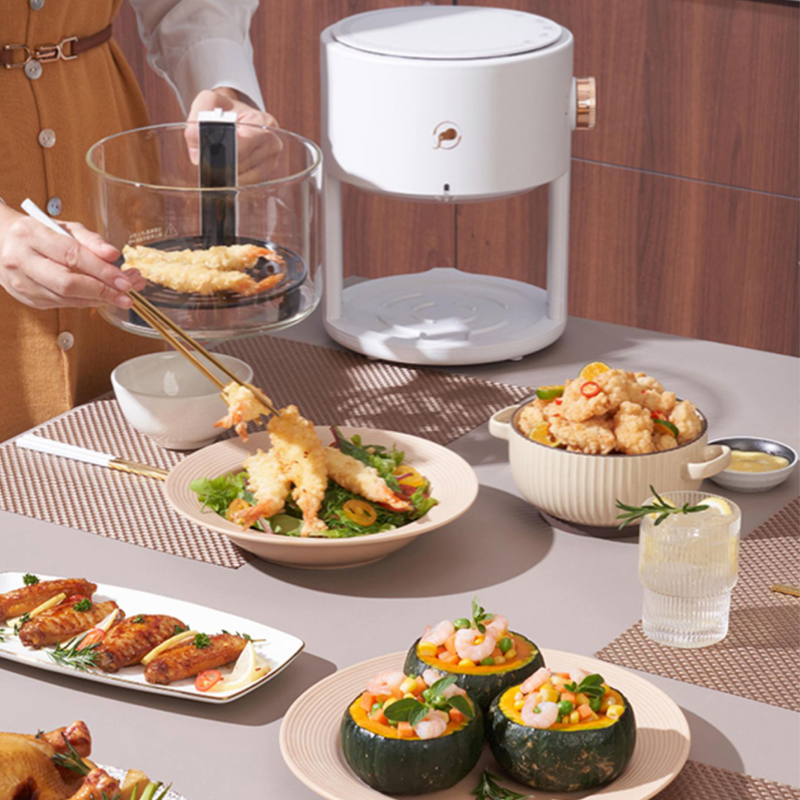 You can even add the air fryer to your dining table and heat up food for your guests while enjoying dinner. The handle on the side makes it easy to slide the container in and out.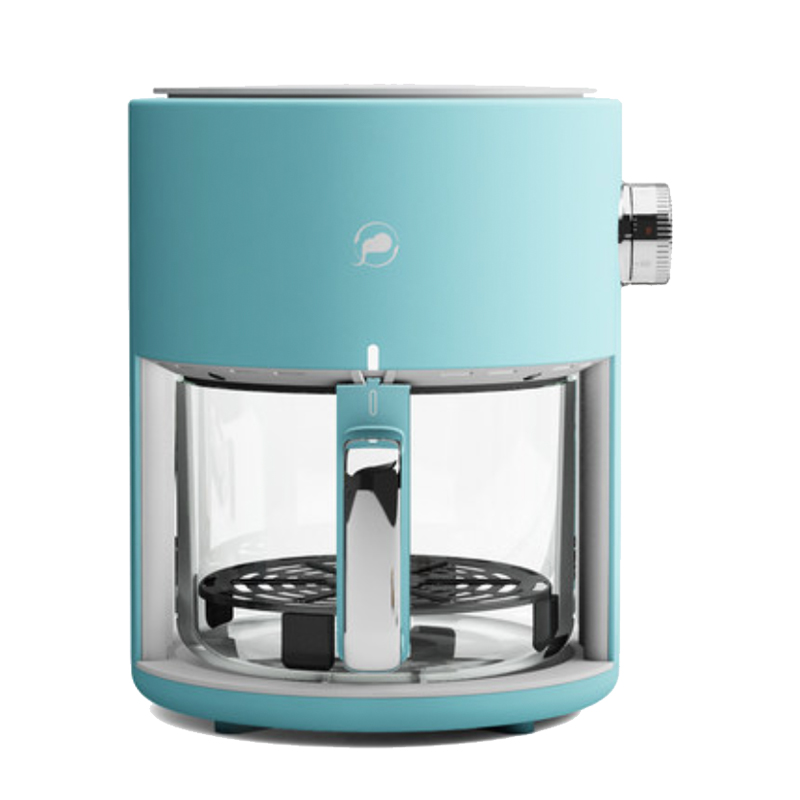 Besides the white design, a blue version is also available for those who prefer pastel colours instead. If you happen to own an adorable Kirby pancake maker, these soft colours will definitely go well together in your kitchen.
This Transparent Air Fryer Will Help You Whip Up Quick Meals With Ease
Impress your guests with this atas–looking transparent air fryer, available on Tmall's online website at ¥1,699 (~SGD$364) each. While waiting for your air fryer to make its way to you, check out this list of space-saving kitchenware and home appliances to keep your home minimalist and neat. 
All images courtesy of Tmall.
Also read:
This Kirby Pancake Maker By Nintendo Will Make Adorably Round Breakfasts Just Like The Character