Mini Warning Sign Mirrors
Using tissue packets to chope seats in hawker centres and coffee shops is an unspoken rule among Singaporeans, but imagine if others take those tissue packets and ignore your reservation? The horror. 
Instead, consider this "foolproof" method ‒ using yellow mini warning signs that double as compact mirrors for you to warn others about your taken seat.   
The mirrors
These yellow mini warning signs bring to mind those we usually see in front of public restrooms or on freshly-mopped floors. But now, you can use them to warn people that a table is taken thanks to the adorable yet "threatening" designs.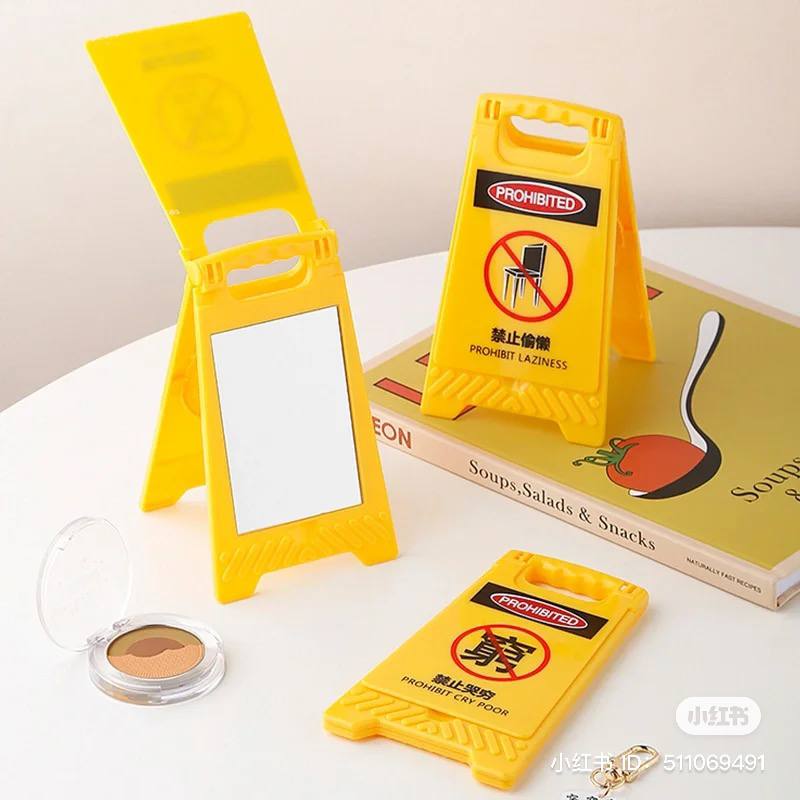 Source
Decked in bright yellow and with warning details like the word "prohibited" and a red "do not" sign, rest assured that people will easily understand that a table is taken when you place it on top.
You might also find them hilarious as these novelty items have rather quirky slogans like "No Take Photos" and "Prohibit Cry Poor" ‒ perfect as gifts for friends who love something out of the box. 
Apart from "warning" people, they also open up to reveal a compact mirror so you can touch up your makeup while on the move or check on your appearance after finishing a meal.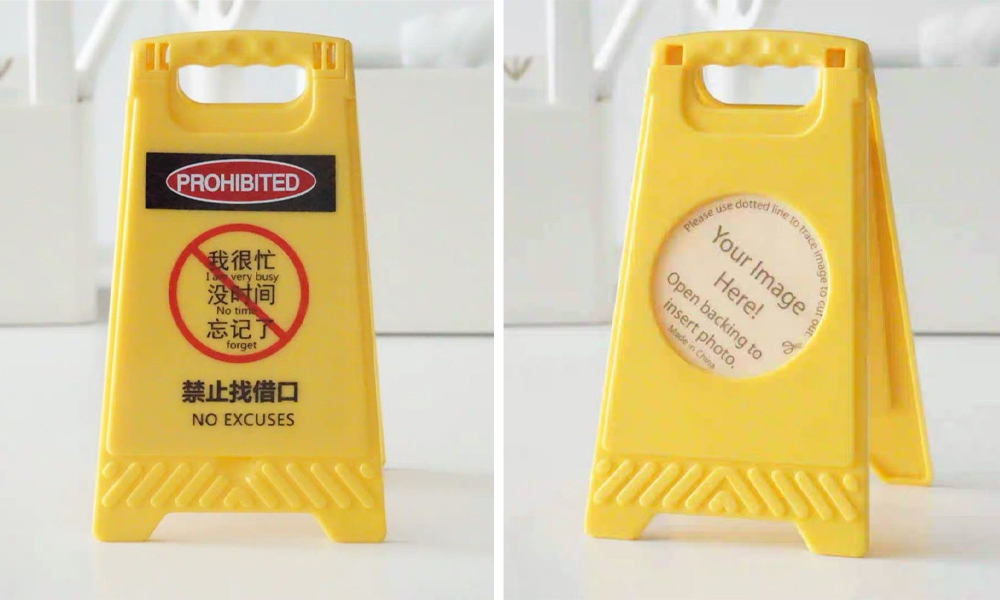 Source
There's more to the design ‒ the back of the mini warning sign reveals a section for you to insert a photo of your loved ones or perhaps even your bias from BTS. This customising feature will no doubt be popular, especially among K-pop fans.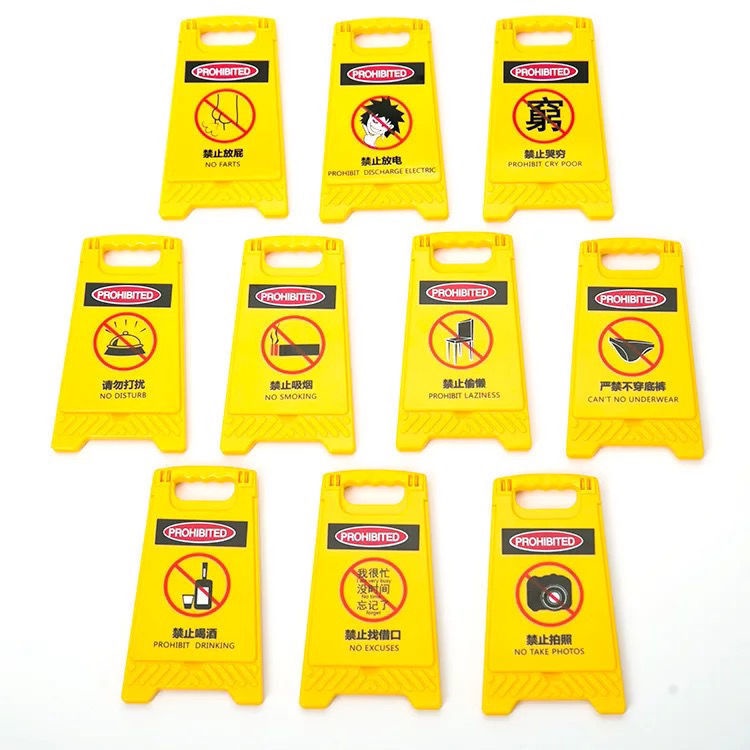 Source
Those keen on getting one of these mini warning signs can choose from a variety of designs. My personal favourite? The one that prohibits farting, of course.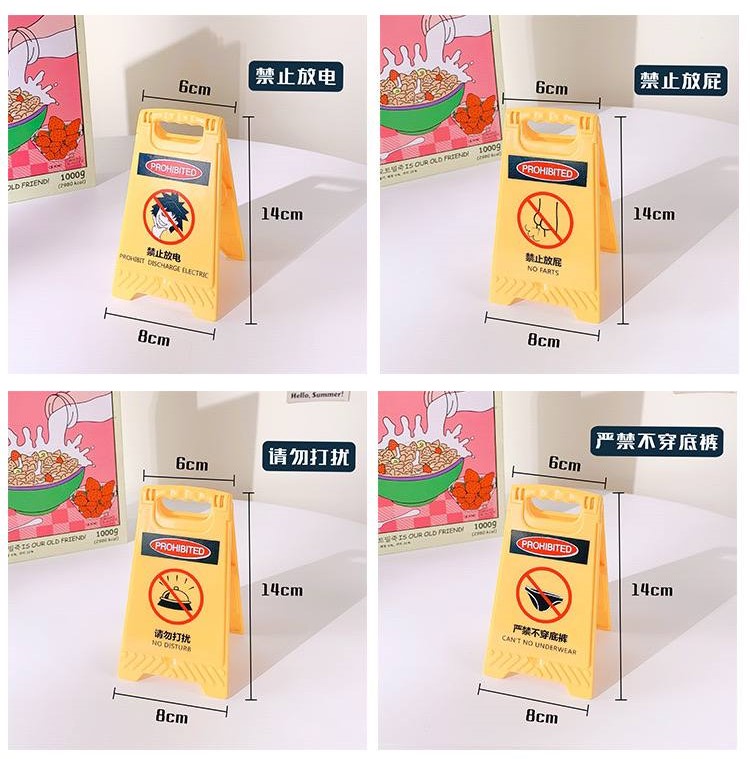 Source
As they come in dimensions of 6cm x 8cm x 14cm, these mini warning signs can also fit easily into your bag. Instead of tissue packets, you can now chope your seat with these creative items. 
These Mini Warning Signs Are Creative Way To Show That A Table Is Taken At Coffee Shops
Singaporeans love 2-in-1 items, and there's no denying that these mini warning sign mirrors are practical and cheeky at the same time. For a creative seat chope-ing experience, head over to Shopee to purchase the mini warning sign at $13 each.  
Also read: 
18 Cute Compact Mirrors In Singapore From $3.90 To Touch Up In Style While On The Go