Sanrio x Glamnetic Lashes
Last week, we saw a Sanrio x Perfect Diary makeup collection featuring lippies, mascaras and more. While we've yet to recover from the cuteness of that collection, Sanrio is back to show us that there's never enough Sanrio-themed makeup. Introducing a collaboration with US magnetic lash brand, Glamnetic, these lashes are inspired by Hello Kitty's sweetness, Kuromi's bold fierceness and more.
Magnetic lashes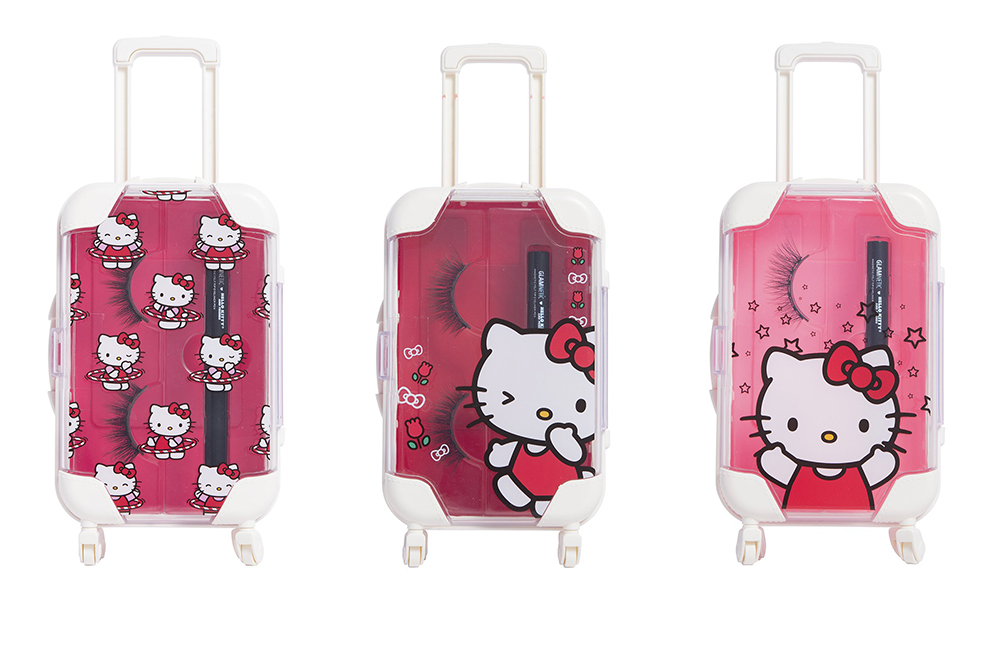 From left: Hello Kitty Medium, Hello Kitty Glam, Hello Kitty Natural
Hello Kitty fans, you're in luck, as the collection features 3 types of eyelashes in Hello Kitty luggage designs. To enhance an effortlessly chic look, Hello Kitty Medium lashes (left) come with a short length to make your cat eye pop. If you're looking to go all out for your date, Hello Kitty Glam lashes (middle) is perfect for a deep, flirty look. 
For something soft and natural instead, Hello Kitty Natural lashes (right) can enhance your no-makeup makeup style with a bit of glam. 
Fun fact: the wheels on these luggage actually work, so you can drag your mini lash luggage along your vanity table to take off on your Sanrio "holiday".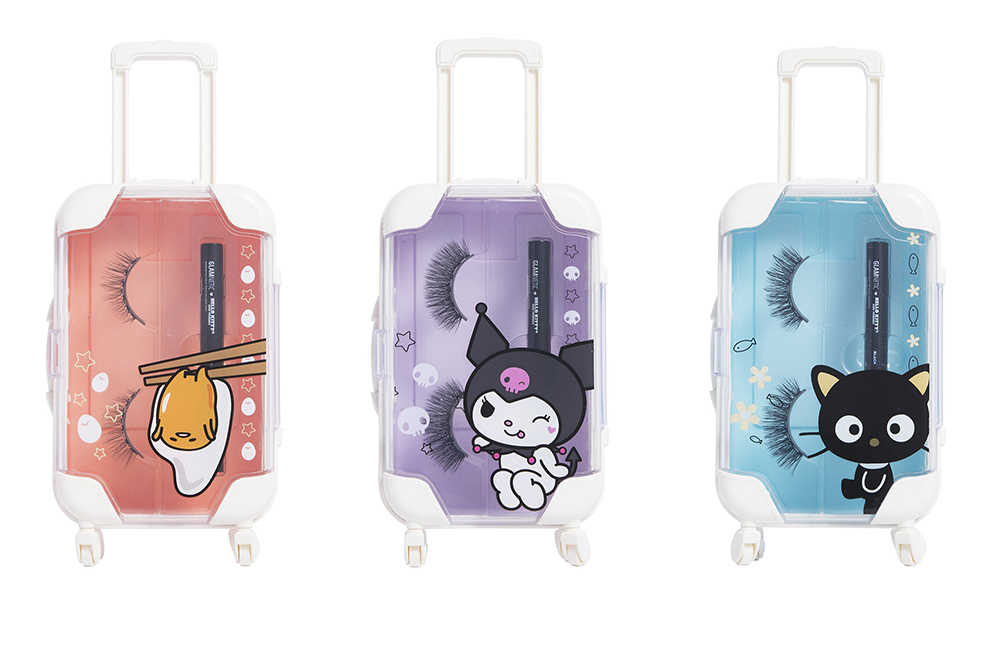 Not to forget the rest of the Sanrio characters featured in this collection: Gudetama, Kuromi, Chococat and My Melody. The most appealing part about magnetic lashes is that they're reusable and don't require messy lash glue. Simply apply the magnetic liner on your lash line and lashes, and they'll snap on easily, lasting the whole day. 
The magnetic lashes are retailing at USD$64.99 (~SGD$86) each.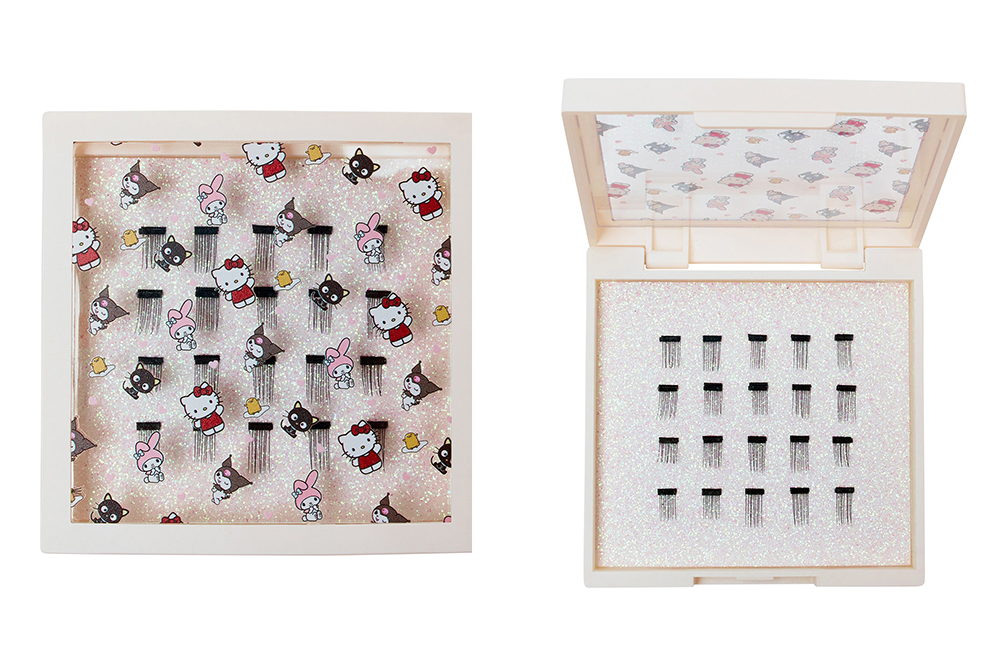 If you can't decide which Sanrio character you like best, why not go for all of them? The 20-piece lash anchors in this collection come in a transparent box with all the characters. These are best used on the inner and outer corners of the eye, adding extra strength to your magnetic lashes.
The 20-piece lash anchors are retailing at USD$8.99 (~SGD$11) per box.
Also read:
Perfect Diary x Sanrio Makeup Collection Is Up To 50% Off On Shopee So You Can Cop A New Look For A Steal
Eyeliners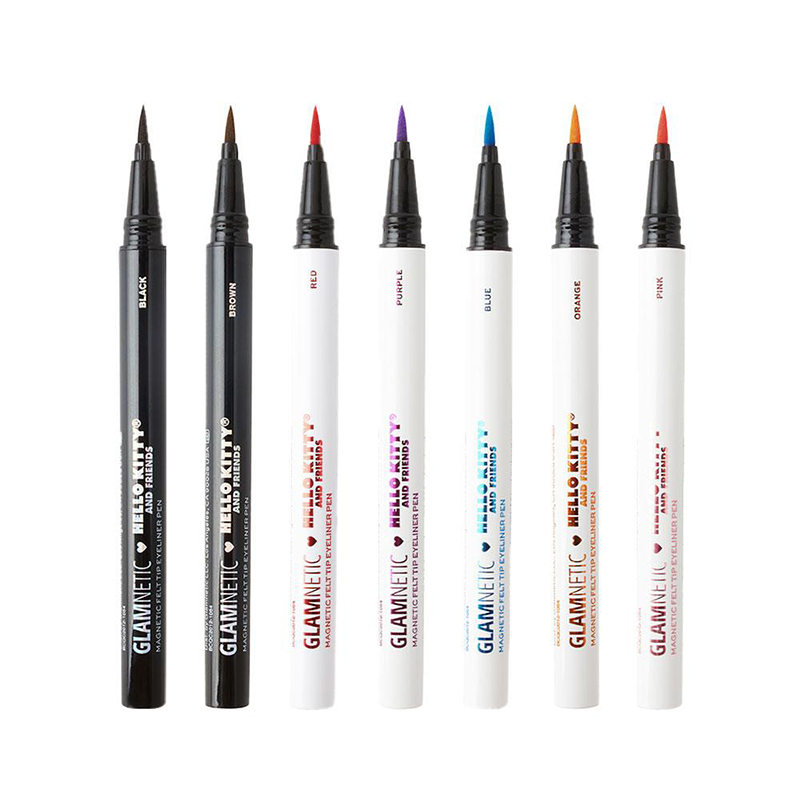 Next, 5 eyeliners are inspired by each Sanrio character, such as red for Hello Kitty, yellow for Gudetama and pink for My Melody. If graphic eyeliners are too bold for you, black and brown eyeliners are also available. On top of adding to your eye makeup look, the magnetic felt tip liners also double up as a magnetic base for your lashes. 
The eyeliners are retailing at USD$42.99 (~SGD$57).
Compact and handheld mirrors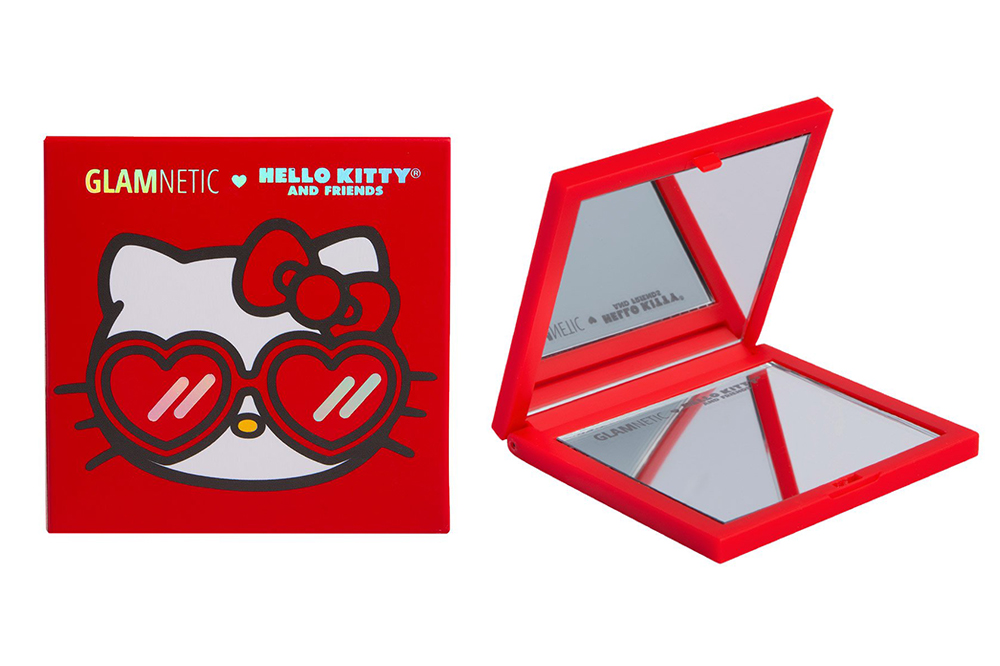 Instead of using the front camera of your phone when you're putting makeup on the go, it's time to invest in a cute compact mirror. The compact mirrors come with 2 sides, with one of them having a magnifying effect. Now, you don't have to awkwardly press your nose into the mirror to ensure your makeup is on fleek.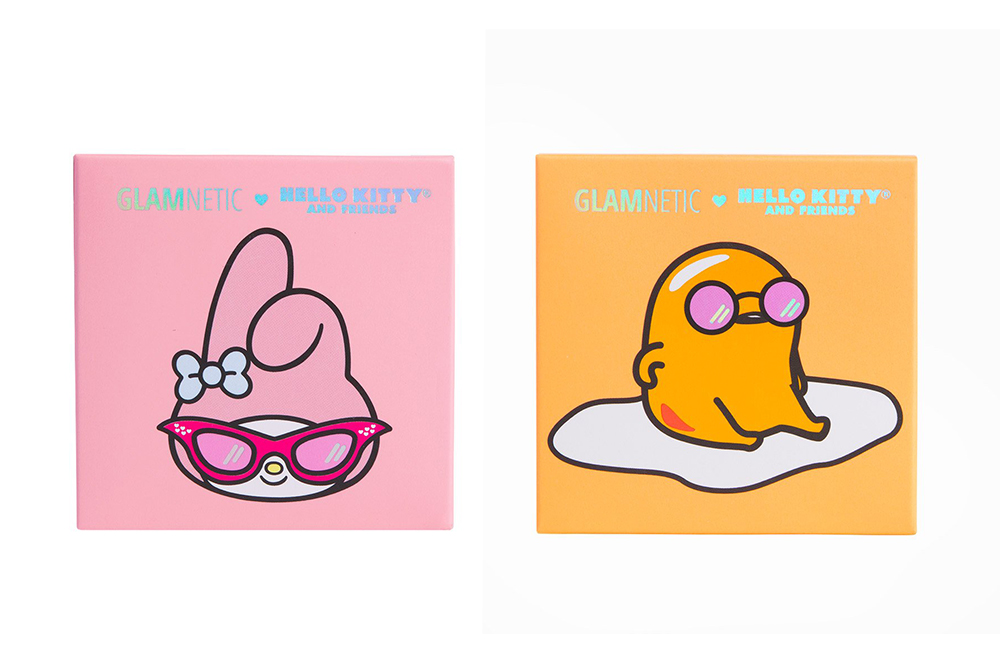 There's a mirror for each Sanrio character adorably showcasing them wearing sunglasses on a vacation. While we still can't travel for now, the next best thing is to live vicariously through these characters enjoying themselves. We've never seen Gudetama get up so excitedly either, since its always been known to nua all day.
The compact mirrors are retailing at USD$19.99 (~SGD$26) each.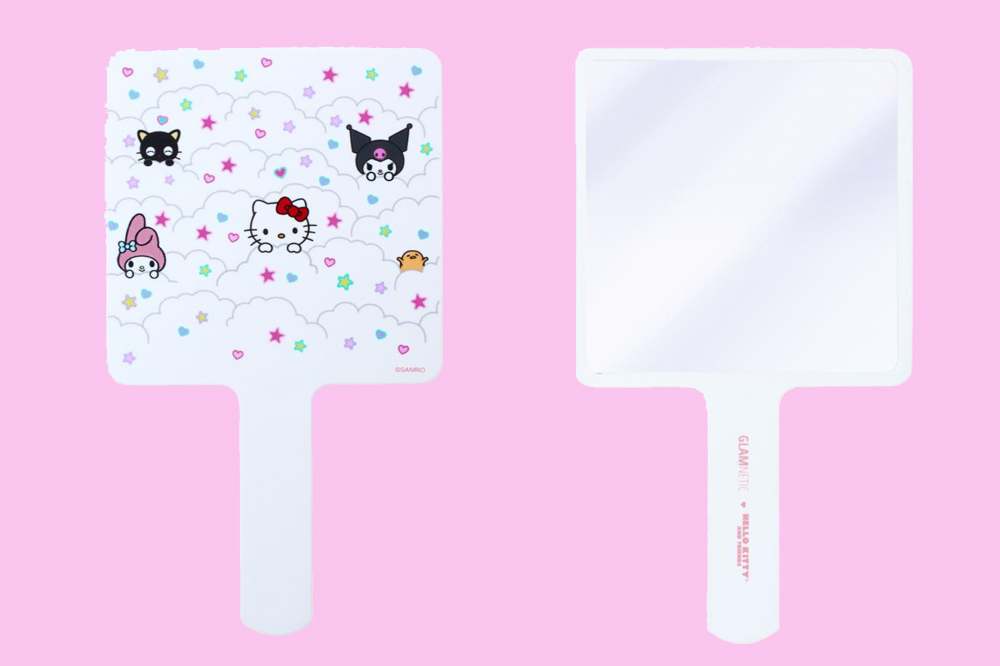 There is an option to purchase a larger handheld mirror, featuring all the characters in graphic prints sitting on soft, fluffy clouds. It's retailing at USD$21.99 (~SGD$29).
Accessories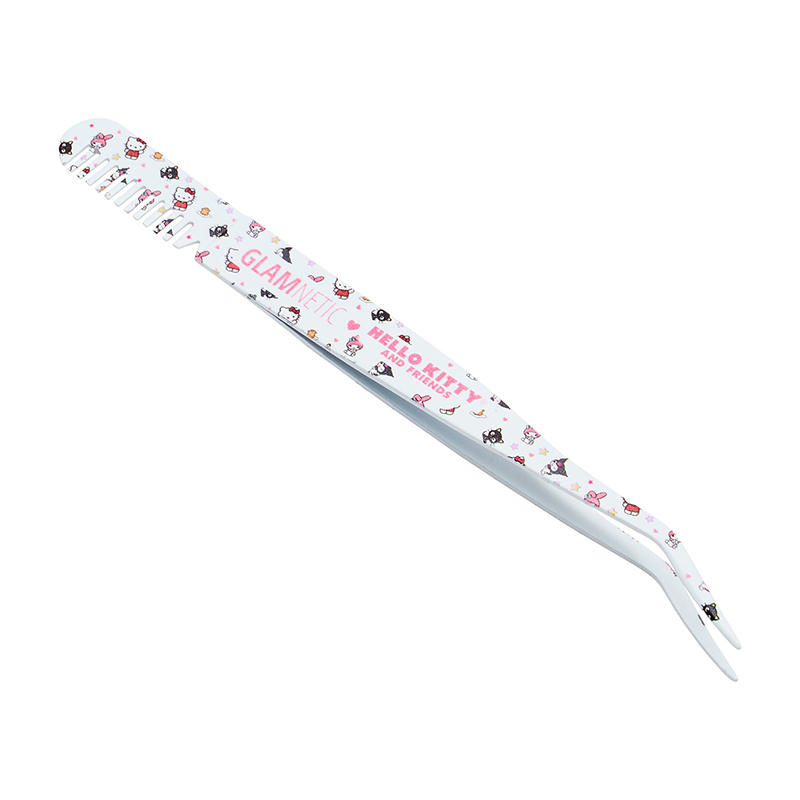 The dual-ended lash applicator comes in a similar white design as the handheld mirror. Make use of the tweezer-end to apply your magnetic lashes with precision and ease. Meanwhile, the comb-end helps to blend your natural and magnetic lashes together. It is retailing at USD$14.99 (~SGD$20).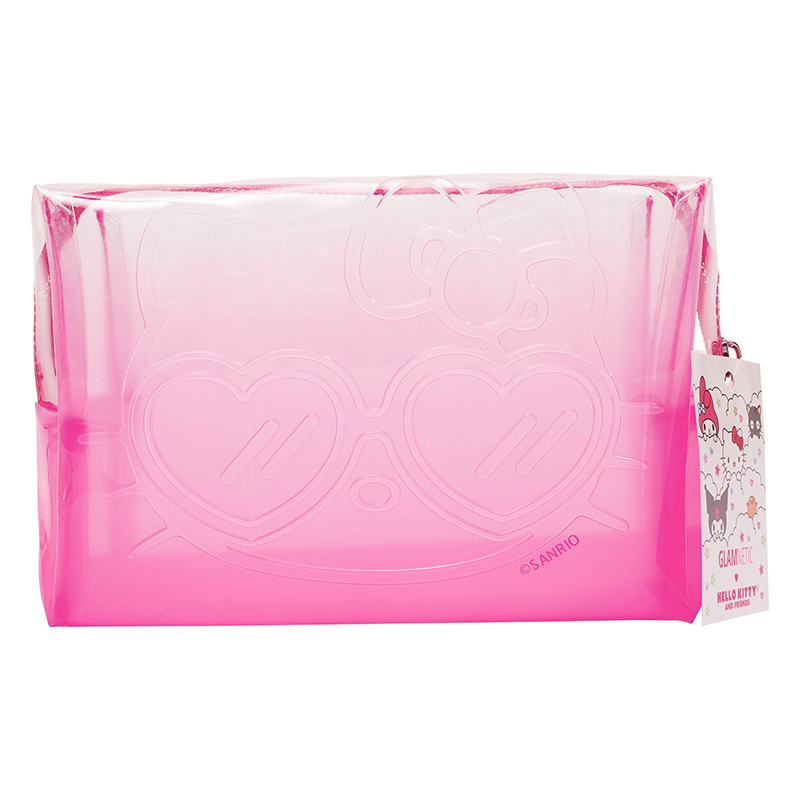 Everything in this collection is small and compact, proving to be handy when bringing your makeup out in your handbag. This pink Hello Kitty makeup bag is the perfect size to conveniently store all your lashes and accessories. It retails at USD$24.99 (~SGD$33).
These Glamnetic Sanrio Lashes & Accessories Has Us Dreaming About Our Next Holiday Destination
Though we can't go on our dream vacation for now, seeing these Sanrio characters embark on their own trip has us planning the possibilities of our next travel destination too. The full Glamnetic Sanrio lashes collection is available on Glamnetic's online store. As these limited edition lashes are selling fast, make sure to get your favourite Sanrio character ASAP.
All images courtesy of Glamnetic.
Also read:
PUMA x Haribo Collection Has Gummy-Inspired Apparel & Sneakers To Give You A Sugar Kick