Minimalistic Multi-Cooker
Air fryers and hotpots have become one of the most convenient kitchenware items to own in this generation. However, these chonky electronics take up a large portion of space in our kitchens. Chinese homeware brand EdenPURE has come up with a multi-cooker pot that doubles as both an air fryer and a hotpot so your home can remain minimalistic.
Whether it's trying out an easy air fryer recipe or whipping up the Haidilao soup base for a steamboat dinner, now you only need 1 device to rule them all.
The design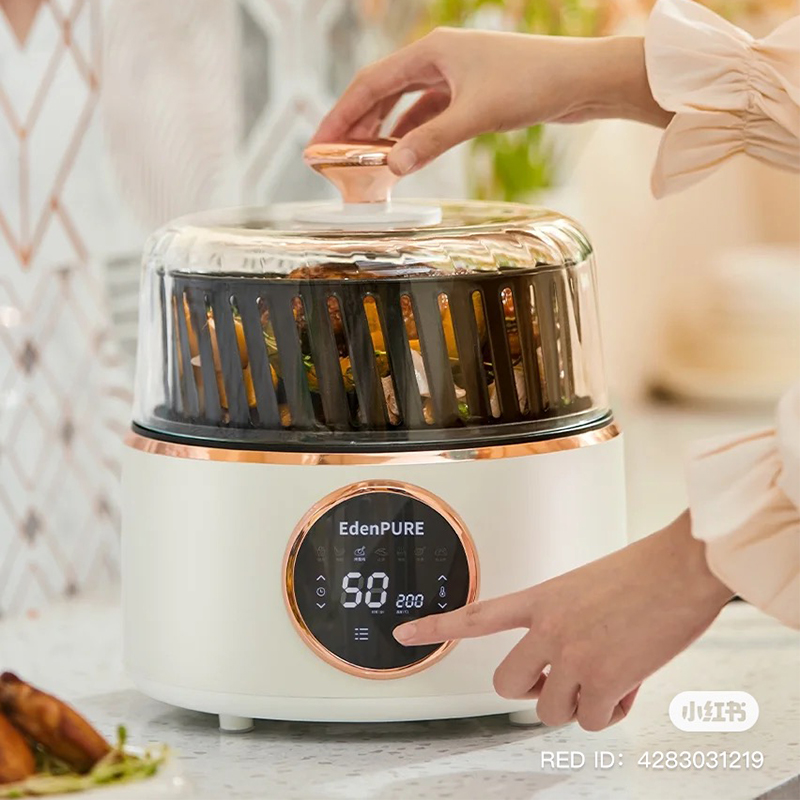 The multi-cooker comes in a chic white base, topped with a rose gold glass cover to ensure your food will be evenly cooked. You don't have to worry about the size, as the pot is 3 litres deep and is able to roast a whole chicken for the fam.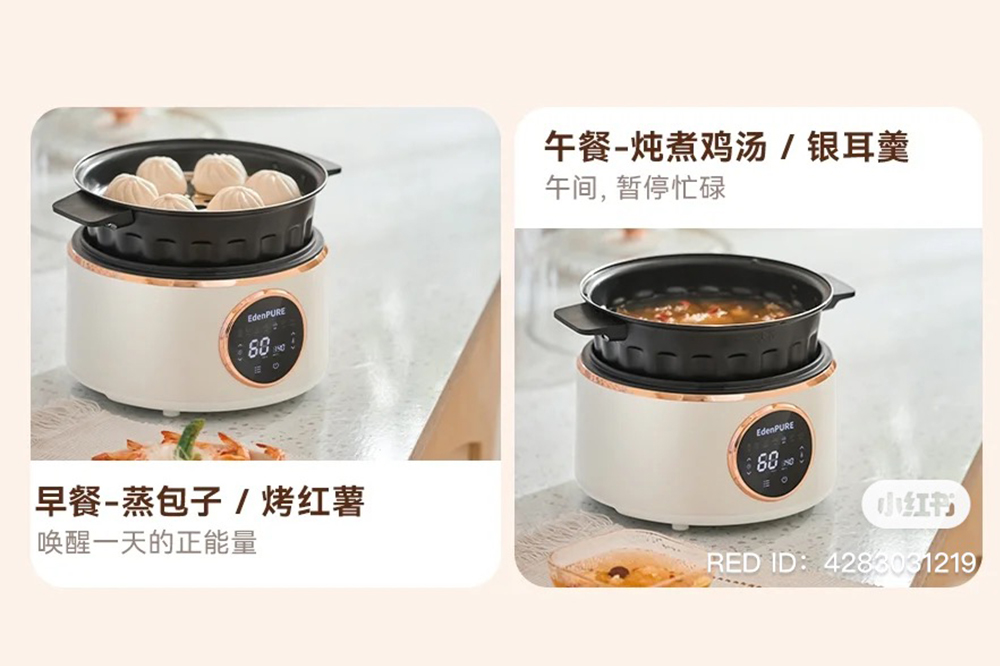 Besides frying and boiling, the multi-cooker has additional functions such as steaming, grilling and stewing. Depending on your dinner feels, these functions can be achieved by changing the proper pot accessories. 
Lastly, adjust the setting and temperature with the electronic control screen at the front of the pot based on the type of food. Voilah – dinner is served.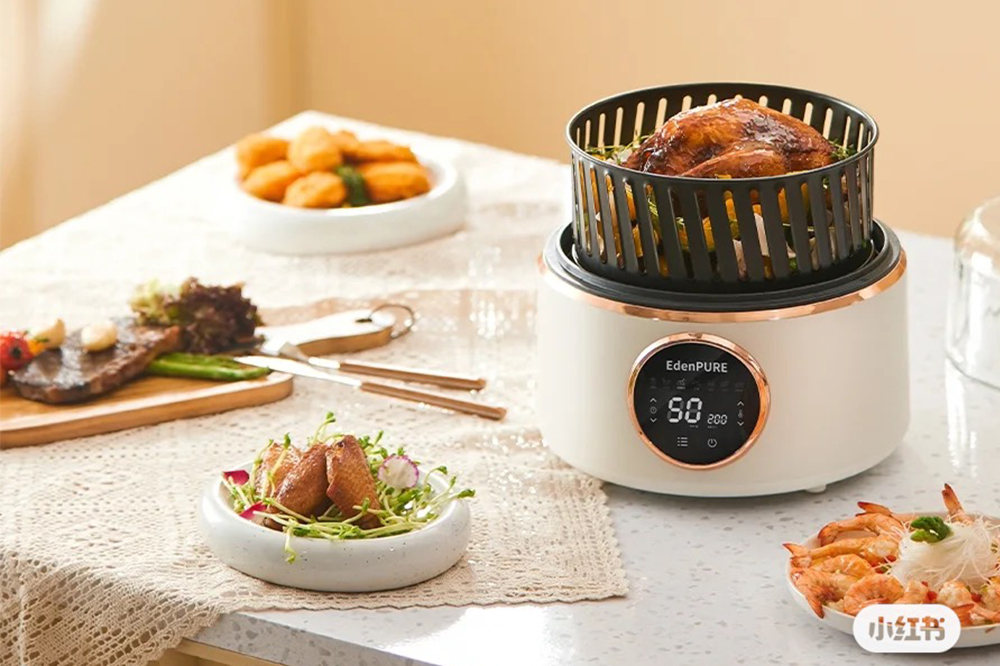 If you're feeling impatient and want your food ASAP, you'll be glad to know that the multi-cooker heats up 30% faster than standard air fryers. Now you can feel like the next Masterchef winner when cooking up a variety of food in record time. 
The smooth and round base of the multi-cooker also makes it easy to transport it to your dining table. There's nothing like digging into a pot of warm food while surrounded by your loved ones, especially now that we're encouraged to stay home.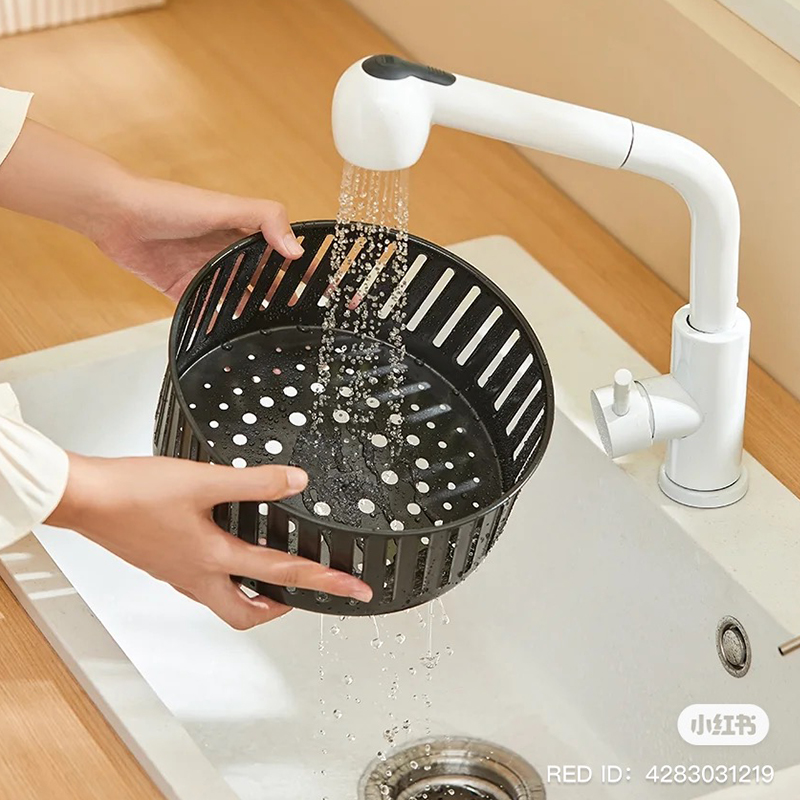 After you're done using the multi-cooker, the detachable trays and compartments can be completely removed to clean out food stains. They're made of a safe, non-stick material, so you don't have to spend hours scrubbing away at the sink.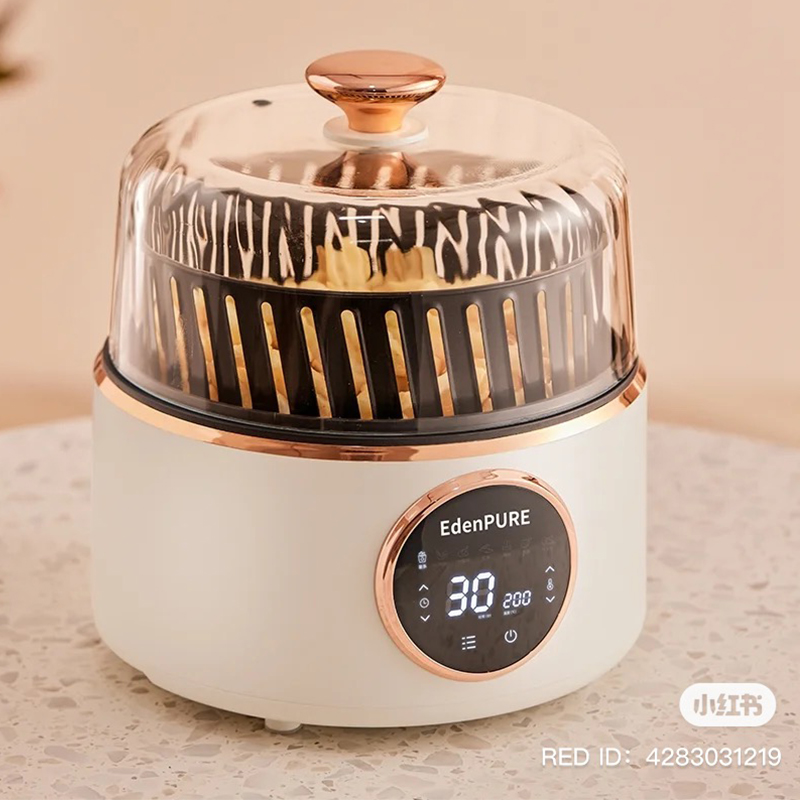 Deep-frying french fries and nuggets to munch on while working from home is also possible. Unlike most air fryers, the transparent lid allows you to monitor your food while it's cooking, so as to ensure it doesn't get burnt.
This Minimalistic Multi-Cooker Will Satisfy Your Dine-In Needs During Phase 2 Heightened Alert
The minimalistic multi-cooker is retailing at ¥699 (~SGD$146) on Taobao. Going out to dapao food every day during this period of Phase 2 Heightened Alert can be troublesome and unhealthy. Therefore, if you're looking to level up your basic cooking skills without complicated equipment, this all-in-one multi-cooker is the way to go. Or, you can also consider getting a home BBQ grill for a special date night for 2.
All images courtesy of Xiaohongshu.
Also read:
This Home BBQ Grill Is Fume-Free & Perfect For A Socially-Responsible Stay-In Night