Mos Burger x Hello Kitty
Singaporeans can soon travel to Japan to live their kawaii culture IRL. But if you're still waiting for the borders to loosen up a lil' more, Mos Burger has brought over Hello Kitty-themed decor and exclusive merchandise to our Little Red Dot. 
Available at selected Mos Burger outlets ‒ Ngee Ann City, City Square Mall, and Waterway Point ‒ the Hello Kitty-themed experience is something Sanrio fans won't want to miss. 
The decor
Fun fact: Mos Burger and Hello Kitty both originate in Japan ‒ one reason why this collaboration is purr-fect for fans of both.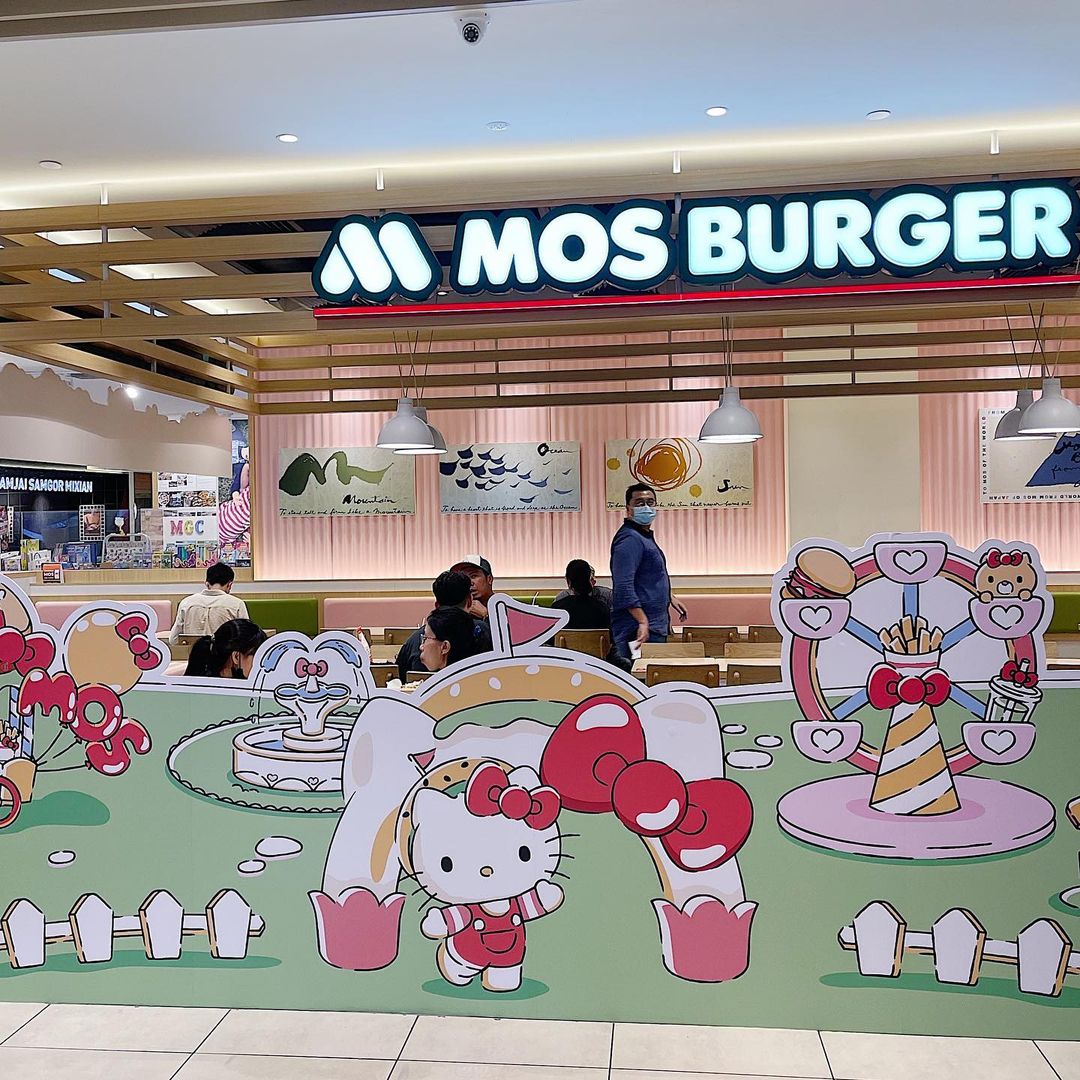 Mos Burger outlet at City Square Mall
Source
The Mos Burger x Hello Kitty experience begins even before you step inside the outlet, as the set-ups found outside feature standees of Hello Kitty and her friends.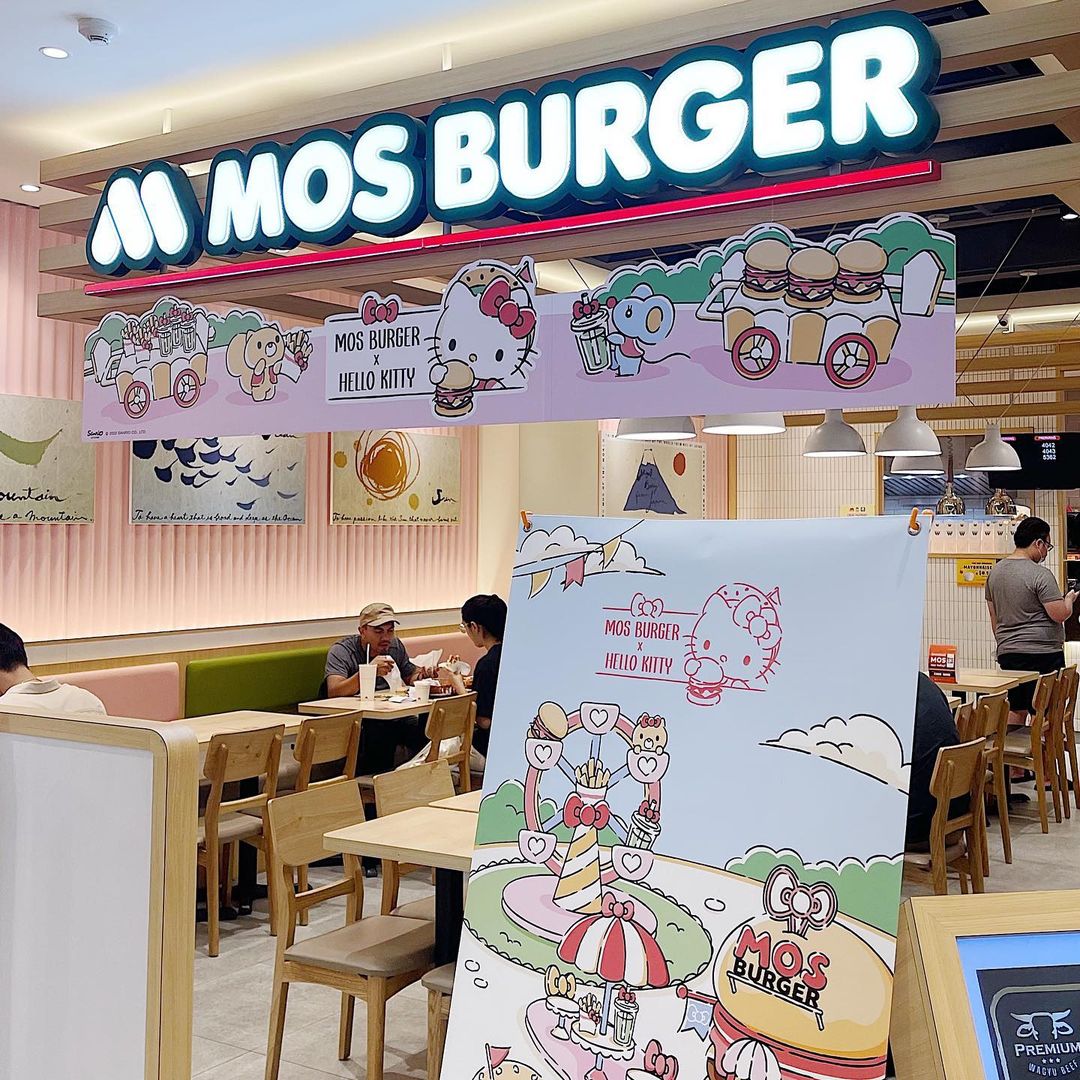 Source
Since the collaboration involves a fast food chain, it's not surprising to see Hello Kitty wearing a burger hat. Upon closer inspection, you'll also notice designs like a fast food-themed Ferris wheel, which is decked in pastel colours and Hello Kitty's signature ribbon. 
Furthermore, there are little wagons which carry beverages and burgers, suggesting that the fast food feast is for all to enjoy.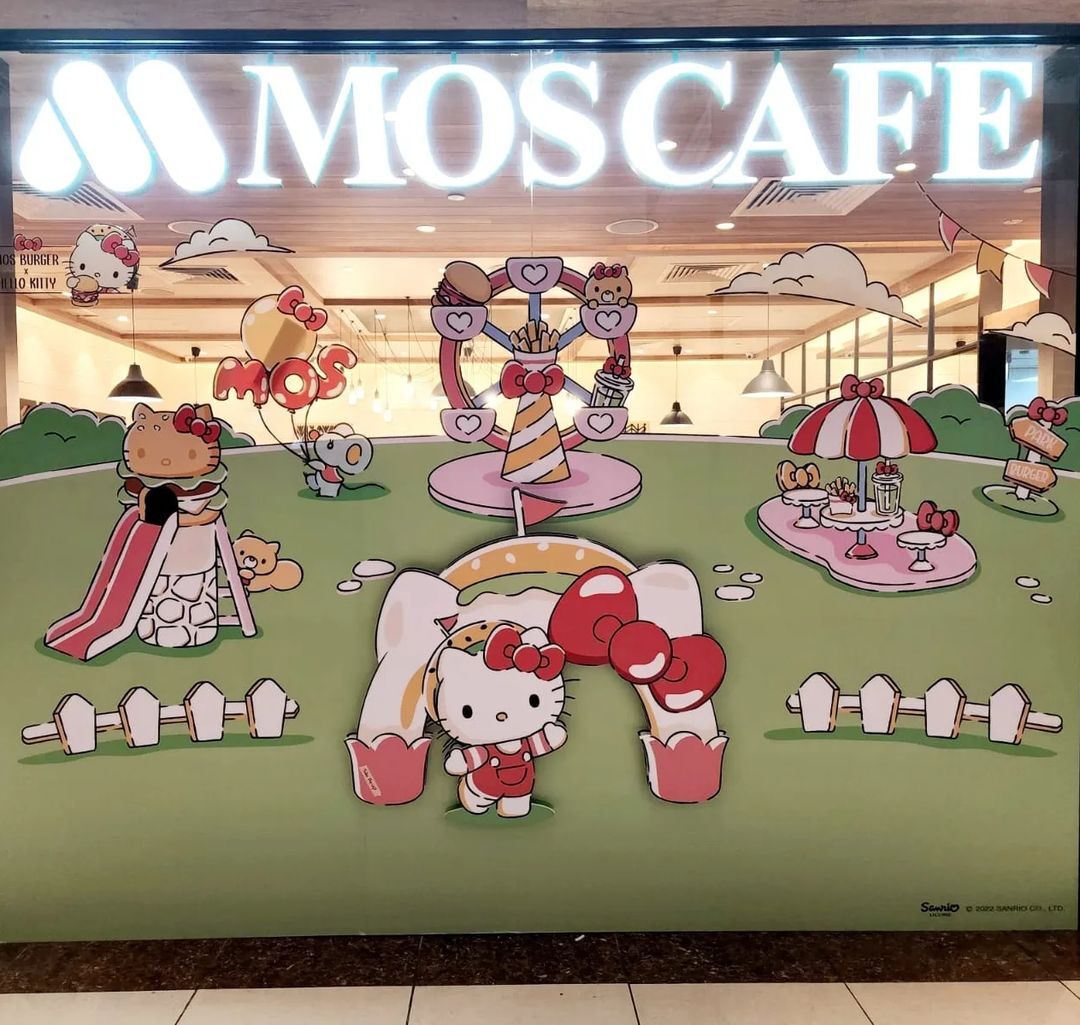 Mos Burger at Ngee Ann City
Source
Each outlet has set-ups that differ slightly, and the one at Ngee Ann City features other designs like a Hello Kitty burger-inspired slide, and Hello Kitty's friend Joey, who is holding balloons that form the word "Mos".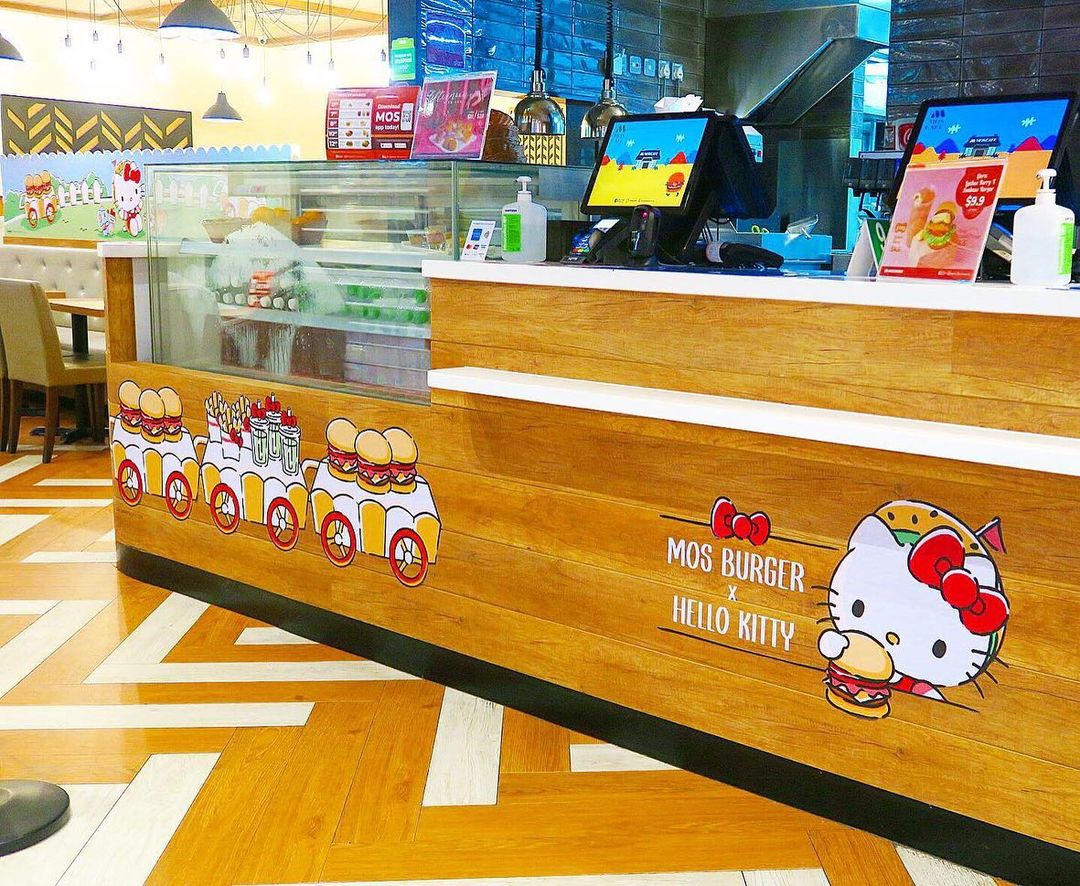 Source
FYI, the Hello Kitty-themed decor doesn't stop at just the set-ups ‒ the ordering counter also has kawaii motifs of Hello Kitty and wagons holding burgers, French fries, and soft drinks. From the moment you step into the outlet to order a meal, you'll have a full-on Hello Kitty dining experience. 
The merchandise
The Hello Kitty-themed decor might be a highlight of the collaboration, but Mos Burger has also come up with exclusive merchandise like a Hello Kitty foldable umbrella and Hello Kitty tumbler.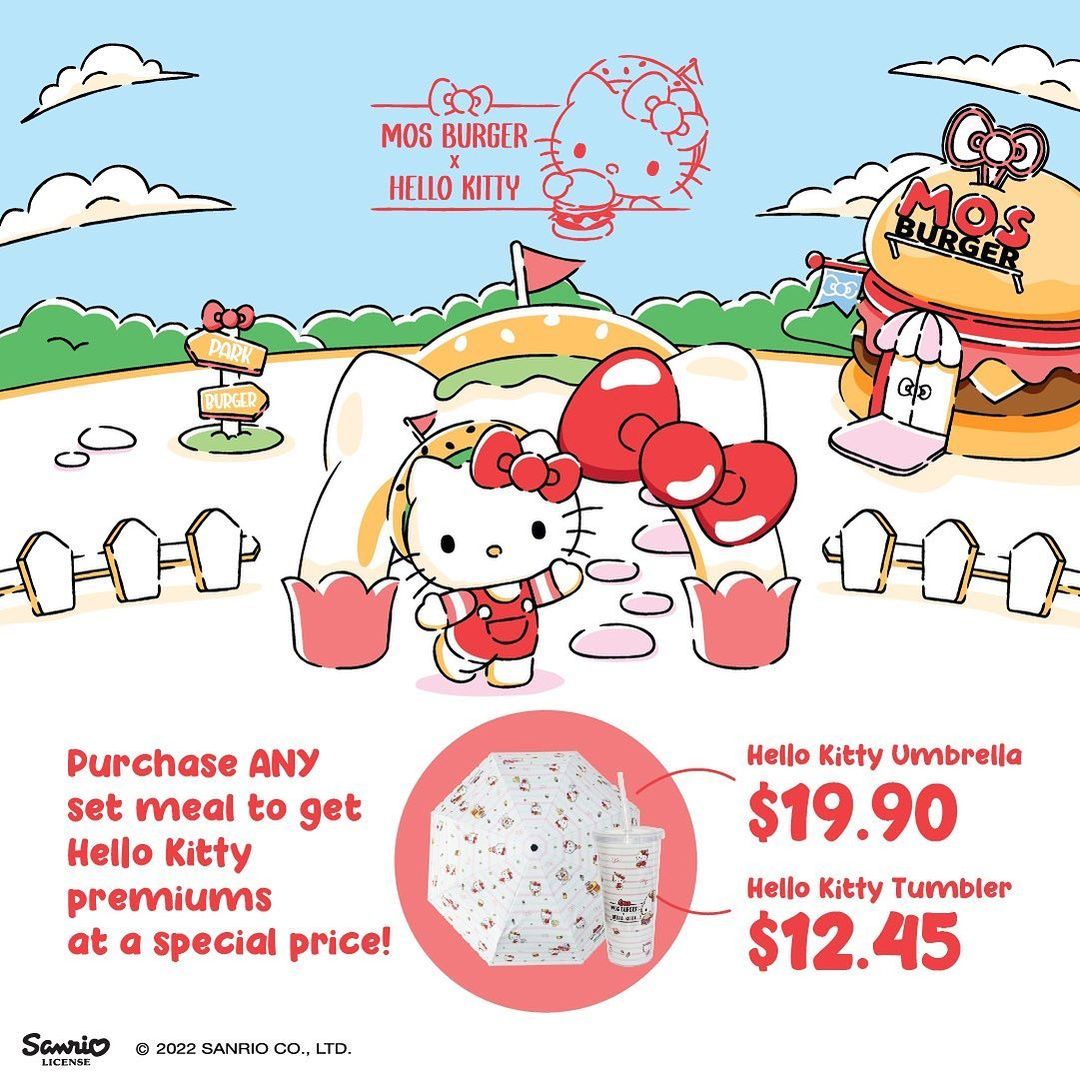 Source
Both items feature Mos Burger x Hello Kitty designs, allowing you to "satisfy" your fast food cravings when you either shelter yourself with the umbrella or quench your thirst when drinking from the tumbler.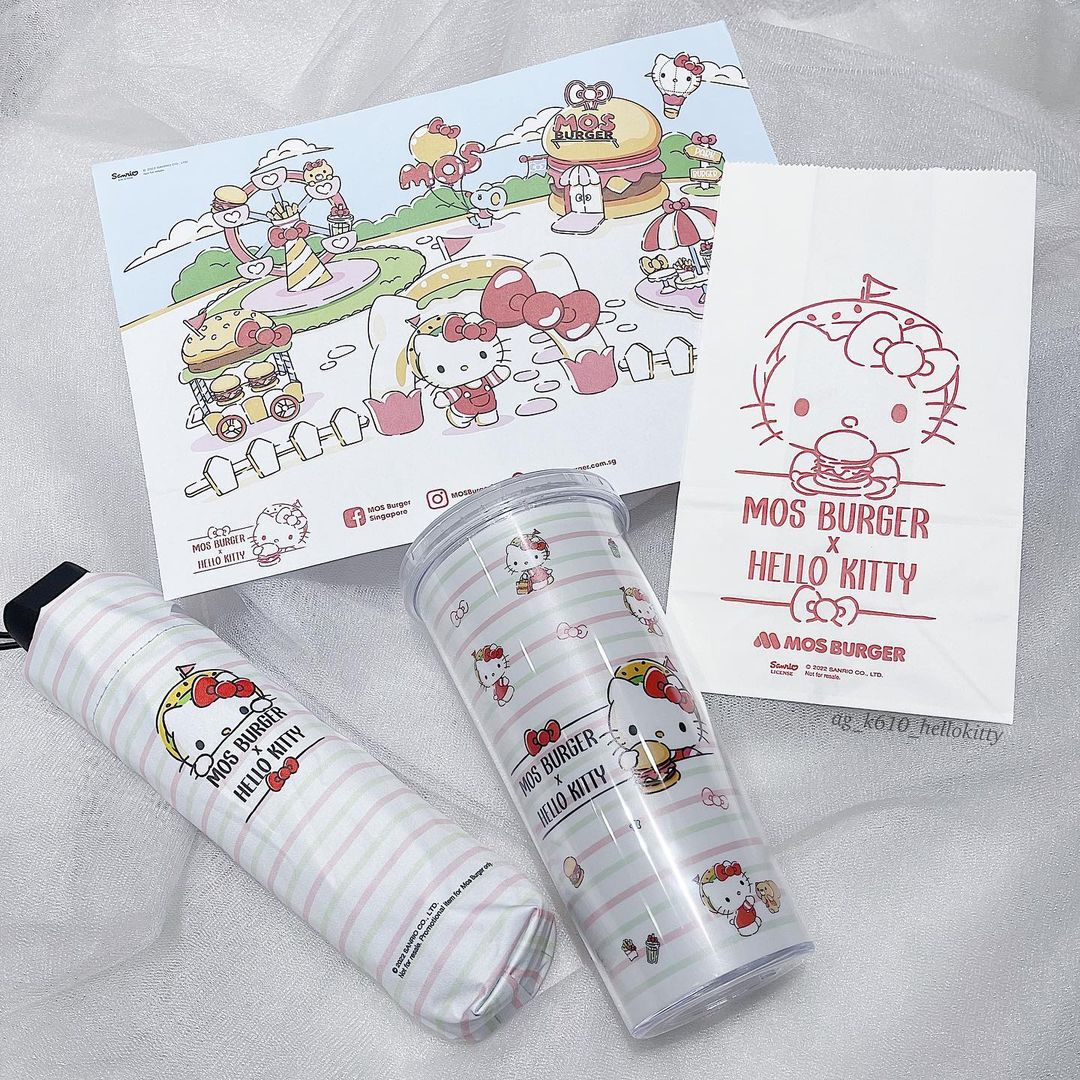 Source
Get these limited-edition goods alongside any set meal. The Hello Kitty umbrella retails at $19.90, and you get to take the Hello Kitty tumbler home for $12.45. 
The Mos Burger x Hello Kitty-Themed Decor & Merchandise Are Something Sanrio Fans Won't Want To Miss
Put a smile on the face of your Hello Kitty fan friends when you bring them to one of the Mos Burger x Hello Kitty outlets. For more information, be sure to visit Mos Burger's official Instagram and Facebook. 
Also read: 
Mighty Jaxx's Kandy x Sanrio Has Half-Dissected Designs Of Hello Kitty & Friends To Add To Your Collection