Mulberry x Miffy
Enter: The Year of the Rabbit. This also means that we've already been spoiled with adorable rabbit-themed merch inspired by popular characters such as My Melody and Bugs Bunny. This time round, British fashion brand Mulberry has a new collection of bags, wallets and accessories in Miffy prints for extra luck this Lunar New Year.
Bags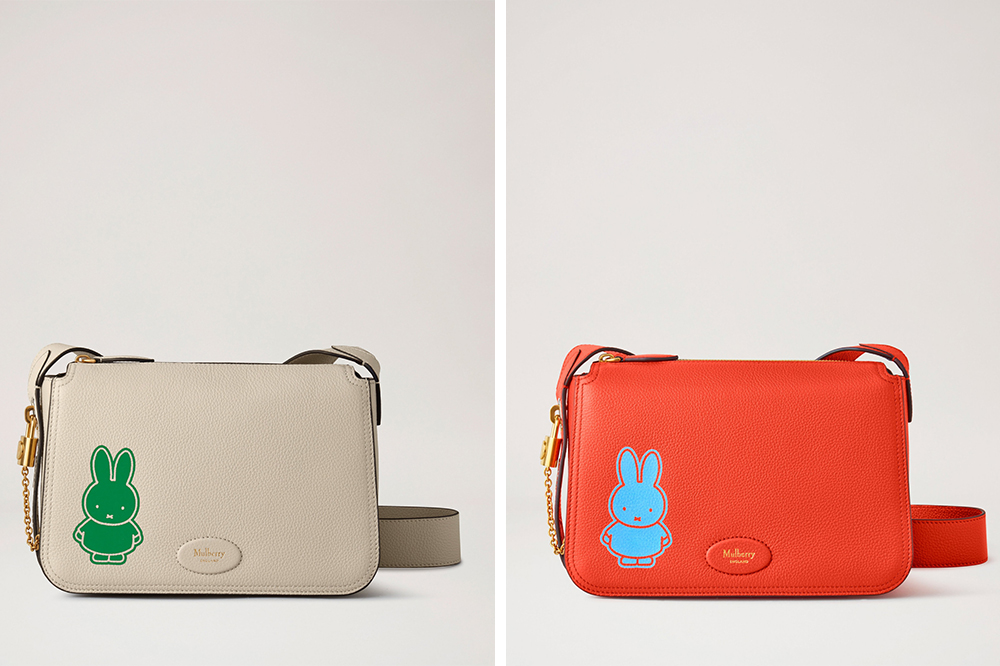 FYI, Miffy is a fictional rabbit from a Dutch children's book that soon became a widely popular character all around the world. The sweet bunny is often recognisable with her large pointy ears and cross-shaped mouth. 
Take the Billie Satchel bag with you on house visits to store all of your New Year angpaos safely. It's available in two colours, each donned with a contrasting Miffy print on the front, retailing at USD$1,470 (~SGD$1,955.90).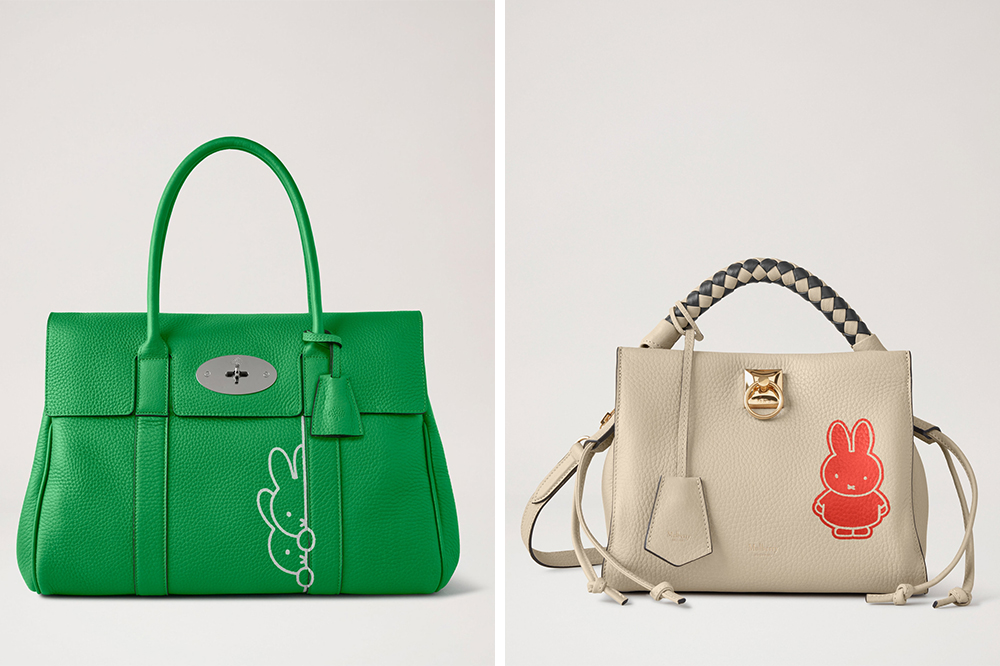 If you have a lot of barang barang to take with you, go for the Bayswater (left) that has a larger capacity. It comes in a radiant green shade and features Miffy playing hide and seek on the front, retailing at USD$1,740 (~SGD$2,315.15). 
The Small Iris (right) has a braided handle and an adjustable shoulder strap to switch up your style however you like. It's retailing at USD$1,800 (~SGD$2,394.98).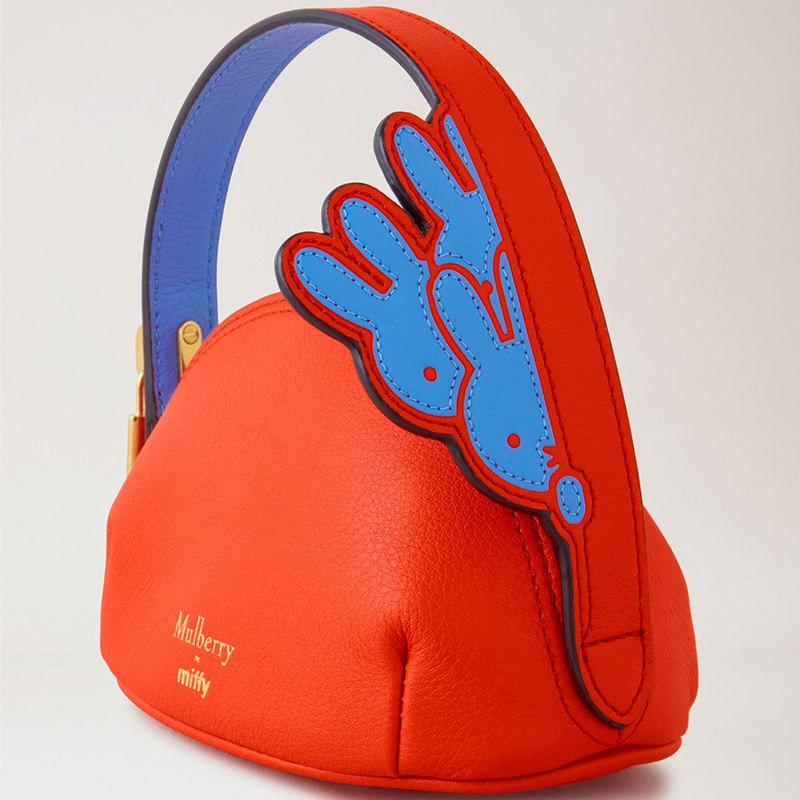 The Billie Mini Pouch may be small, but its vibrant red hues will steal everyone's attention during CNY. Miffy and her friends are hidden along the handle strap, and the bag is retailing at USD$495 (~SGD$658.62).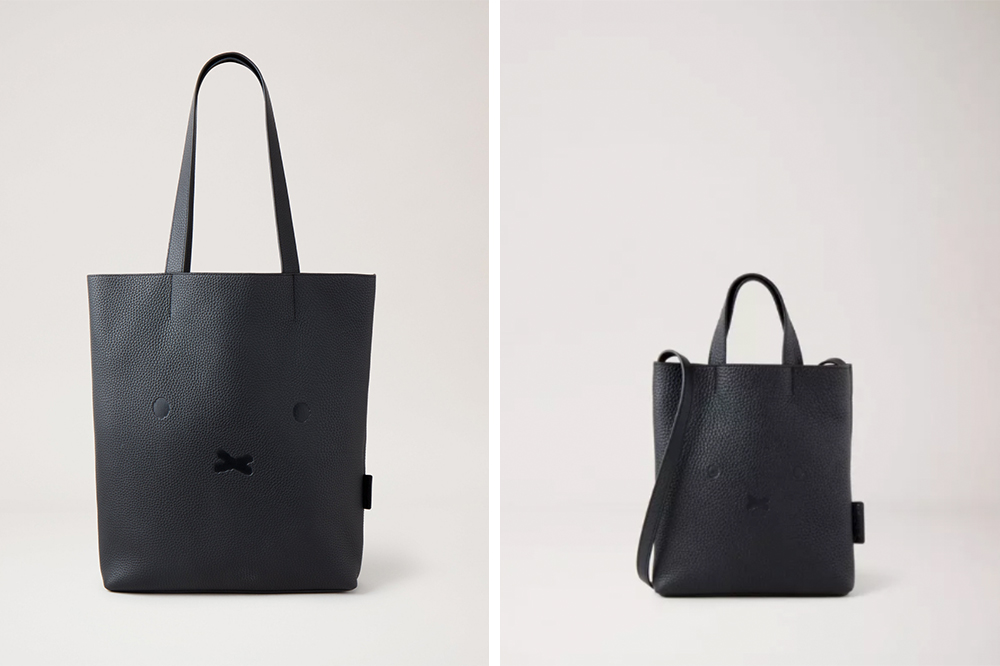 Subtly show off your love for Miffy with these tote bags, available in two sizes of large and small. The bags feature a minimalistic design of two dots and a cross that makes up Miffy's face, with the top handle resembling her large ears.
The large tote is available at USD$1,200 (~SGD$1,596.65) while the small tote costs USD$615 (~SGD$818.29).
Wallets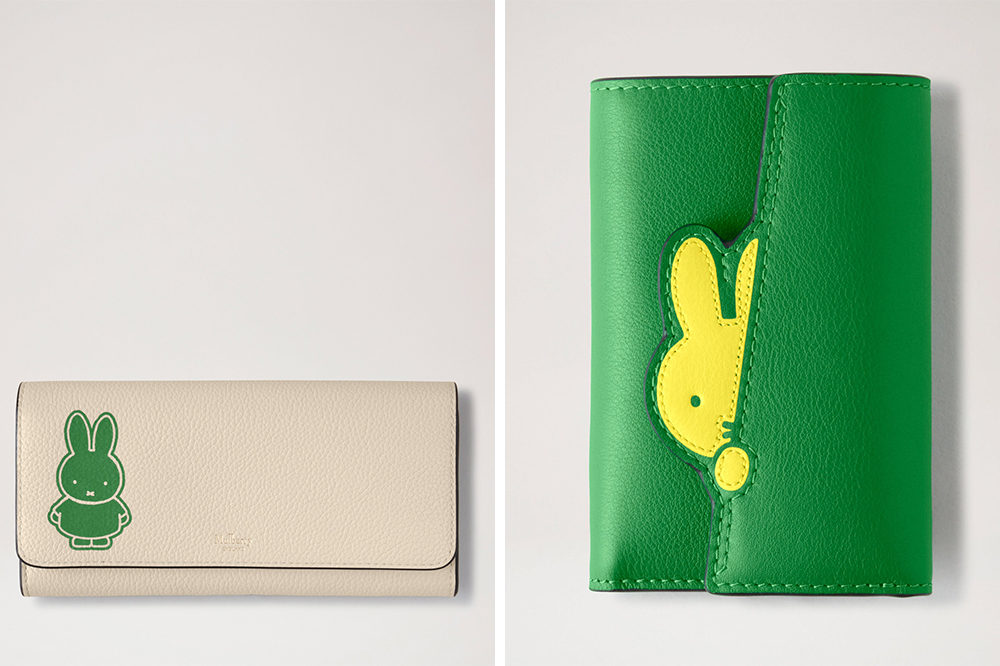 Nothing beats the joy of opening all your angpaos at the end of the day and counting the money you received. Keep your cash safe in the Miffy wallets from this collection, available in different sizes and colours.
The Continental Wallet (left) is long and chic for storing all of your valuables, retailing at USD$495 (~SGD$658.62). 
The Trifold Wallet (right) is a practical zip-around card wallet with six credit card slots, available at USD$435 (~SGD$578.79).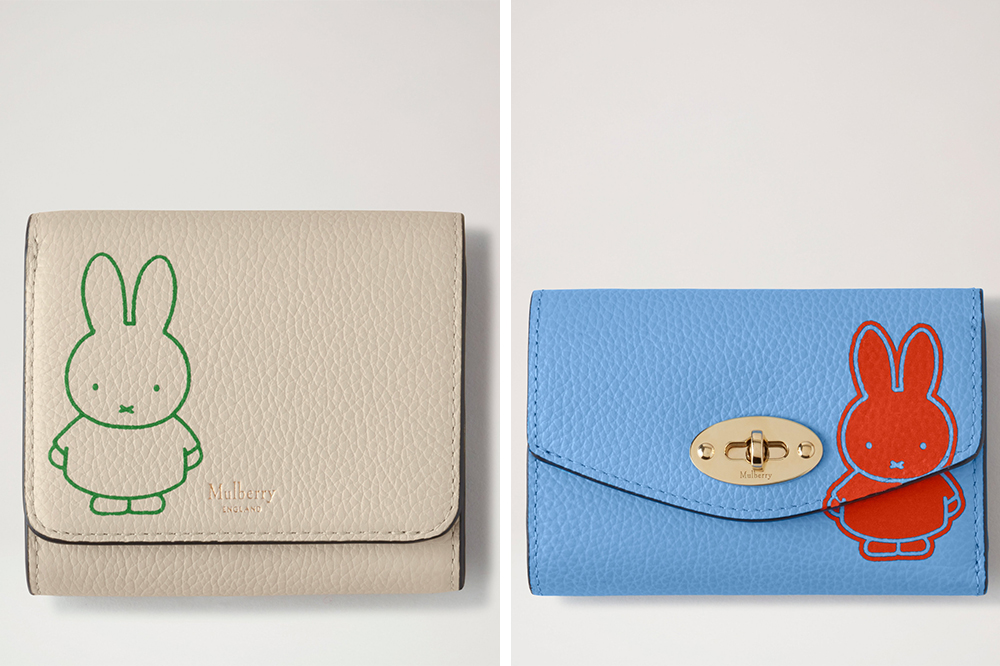 Smaller wallets are also available to carry with you in your pockets, such as the Small Continental Wallet (left) and Darley Folded Multi-Card Wallet (right). These are retailing at USD$445 (~SGD$592.09) and USD$370 (~SGD$492.30) respectively.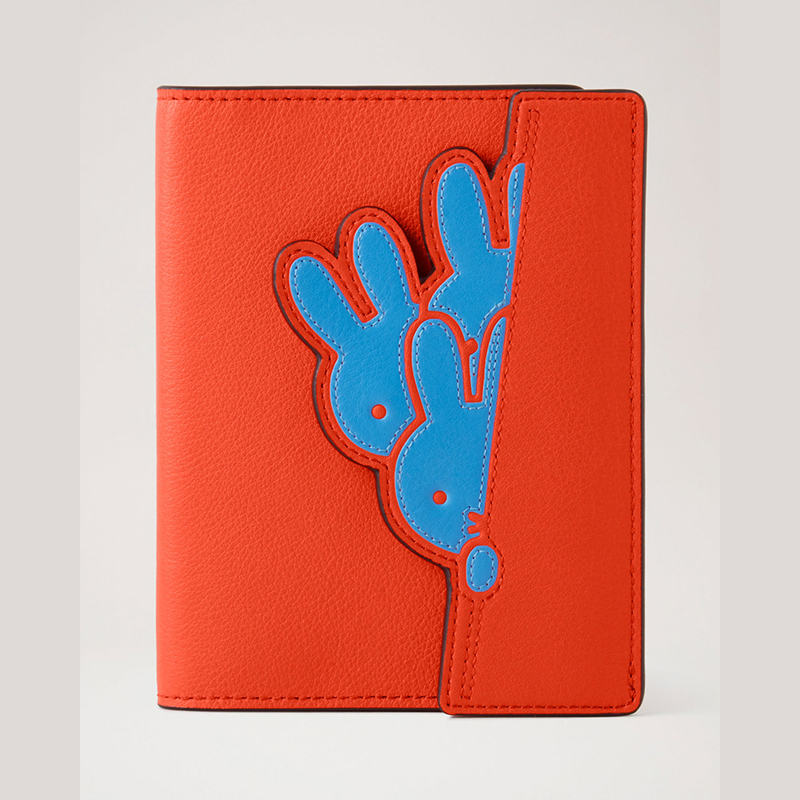 For those who are planning to spend the long CNY break overseas, get into the festive spirit with this miffy Passport Cover. It comes with three slip pockets for your passport and flight tickets, retailing at USD$340 (~SGD452.57).
Accessories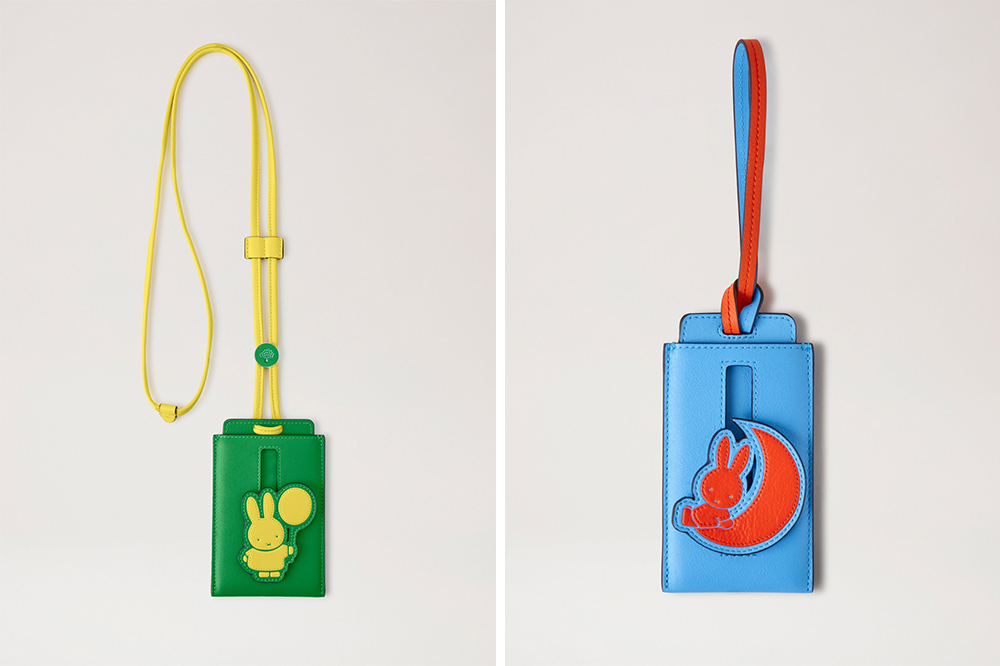 Apart from the bags and wallets, the collection also stars adorable accessories such as the Credit Card Slip with Lanyard (left), featuring Miffy holding onto a balloon, at USD$370 (~SGD$492.30). 
There's also a Luggage Tag with Miffy sitting on a crescent moon (right), looking ready to take on the new year. It's available at USD$320 (~SGD425.77).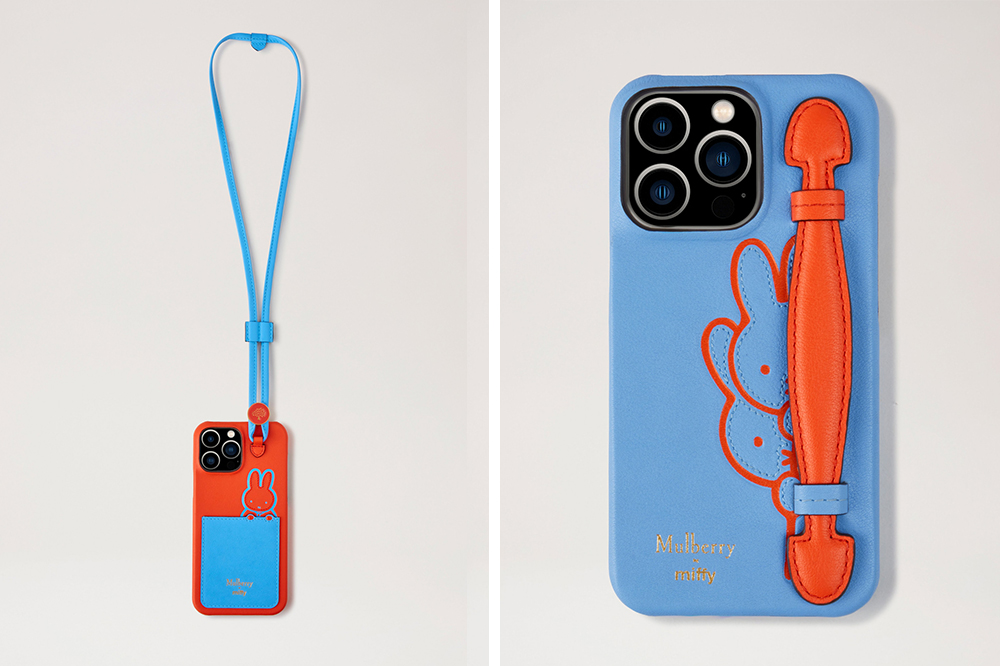 Ensure your handphone is safely protected with these red and blue cases featuring more Miffy prints. The case with a lanyard (left) is retailing at USD$370 (~SGD$492.30) while the case with a handle (right) is at USD$235 (~SGD$312.68).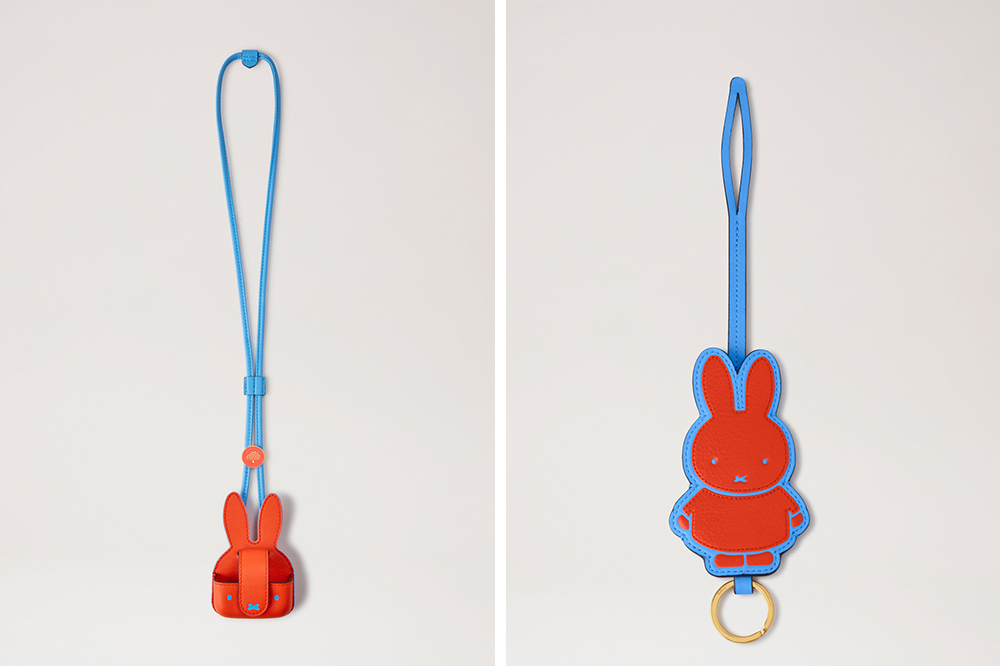 You may have heard the saying "happy new year, pull your year". Since long ears are traditionally associated with longevity, Miffy's ears serve as a second pair to double your luck. 
Show off your extra ears with the AirPods Pro Case (USD$245, ~SGD$325.98) or Key Fob (USD$235, ~SGD$312.68).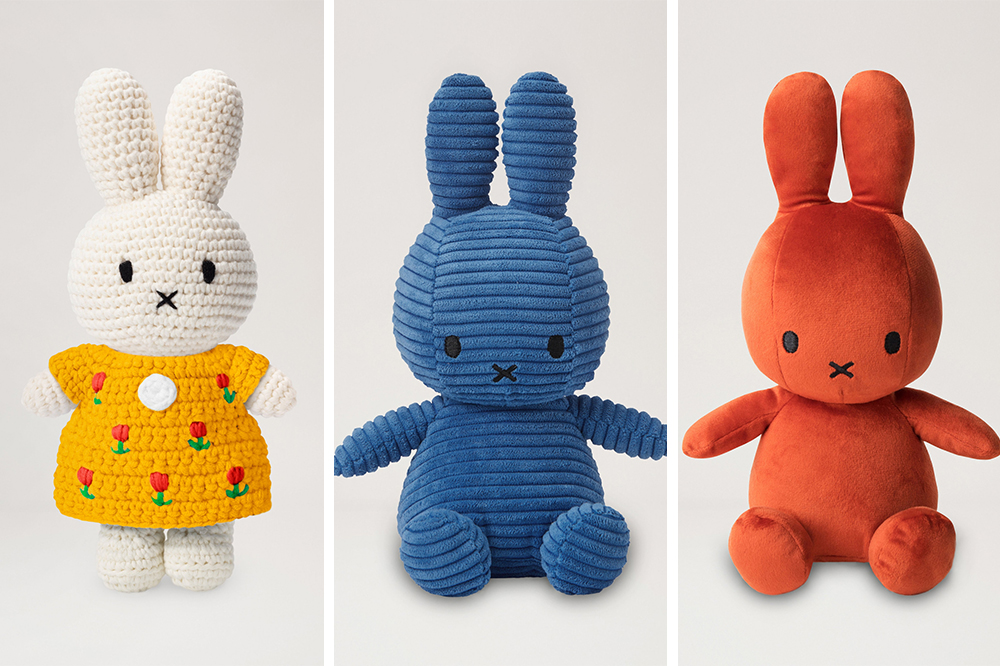 Treat yourself to these cute Miffy dolls to usher in the year of the rabbit. Fans can choose between a range of different outfits and textures to add to their growing collection.
The Mulberry x Miffy Collection Has Adorable Accessories To Welcome The Year Of The Rabbit
The full Mulberry x Miffy collection is now available for purchase on Mulberry's website, just in time to complete your OOTD for the upcoming CNY celebrations.
If you can't get enough of this kawaii rabbit character, Pokka has also collaborated with Miffy to treat us to more plushies and tote bags.
All images courtesy of Mulberry.
Also read:
Pokka x Miffy Now Has Collectible Plushies & Tote Bags To Usher In An Adorable Year Of The Rabbit