Easy DIY Runway Nails
While fancy nails can glam up an outfit, a holographic or bejewelled manicure may not be as easy to maintain or pair with your work outfits. However, that shouldn't stop you from giving your nails some TLC.
Taking inspiration from Spring 2018's runway nail designs, use three basic colours—black, white, and nude to create endless looks by playing with different shapes and textures.
With these neutral monochrome colours, get your nails dolled up with these wearable day-to-day looks during your next home manicure session.
1. Neutral Monochrome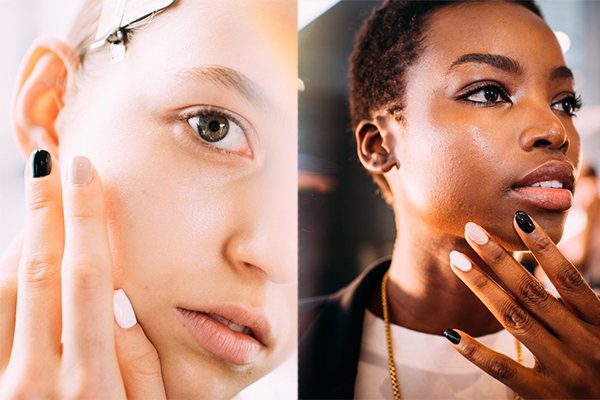 If you're into minimalism and accent nails, take a leaf out of Baja East's book. The whites and nudes bring out femininity and softness, while the black accent nail makes your nails pop in a subtle way.
2. Moon Band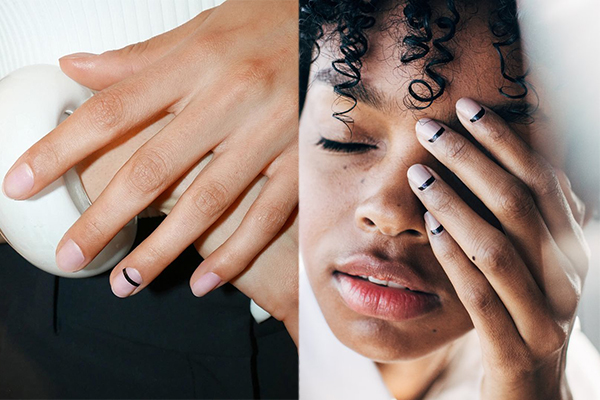 Black stripes from Philip Lim and Club Monaco have been all over this season—horizontal, vertical, diagonal, any way you want it. With some matte black nail polish and clear tape, you can get a straight-off-the-runway look in under five minutes.
3. Glossy Grey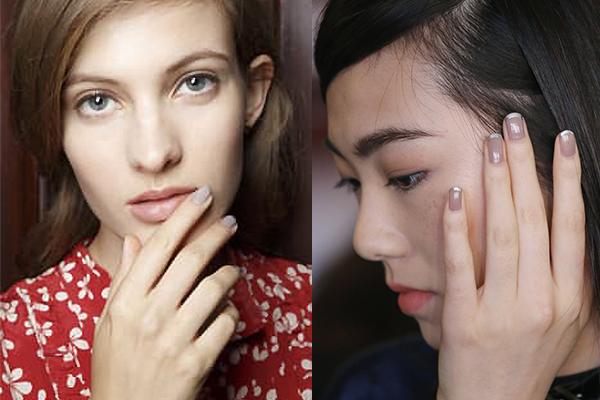 Neutral colours never go out of trend. This season sees a darker twist from Sachin & Babi,  with a sophisticated nude and grey shade. If you'd like, add a French tip in a shimmery metallic shade to spice things up.
4. Checkered Tips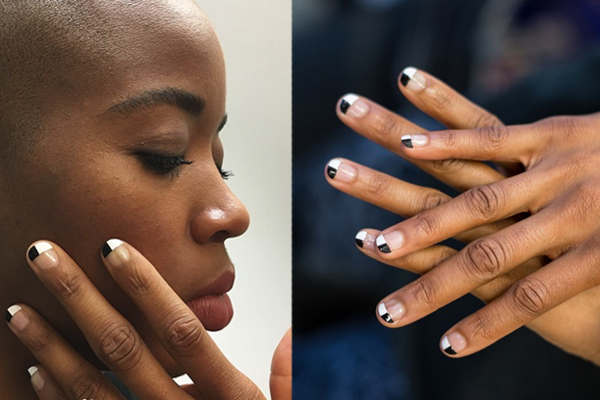 A twist on the classic French tip, Opening Ceremony shows us how to be a showstopper while remaining preppy. Pair this sharp look with a white midi skirt or a biker jacket for a structured silhouette.
5. White-Out Rims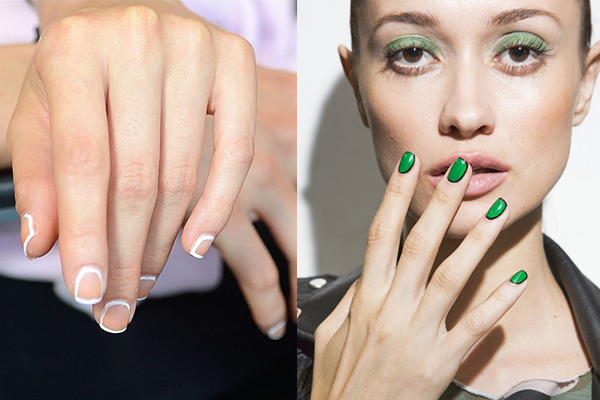 Playing with negative space, Tracy Reese made the first move on this white-out nails for a quirky and fun look. Try switching up colours and textures à la Zang Toi for endless combinations.
Spring 2018 Runway Nail Trends
There's no longer a reason to neglect your nails this new year. Time for a girls night in for a DIY runway mani session!