NCT x Sanrio
With Sanrio's international popularity, many of us are used to seeing collaborations ranging from EZ-Link cards to fast food chains like Mos Burger. But now, K-pop fans are in for a new surprise — Sanrio is introducing a collaboration with the idol group NCT. Now NCTzens can roll up to the party at the upcoming pop-up store with kawaii acrylic stands, trading cards and posters.
The collection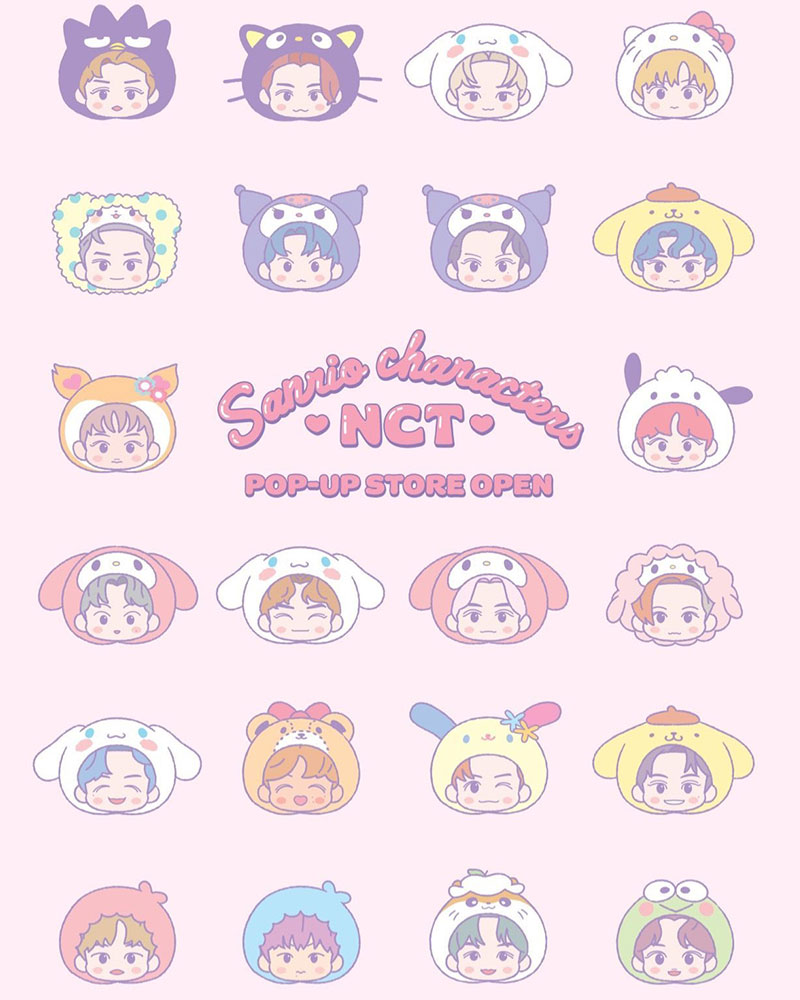 There's no such thing as not enough merch when it comes to NCT, especially since the collection includes all the members from the different subunits. That's right — no matter if you're a NCT 127, NCT Dream, WayV or NCT U stan, you'll be able to find your bias here.

Each NCT member is assigned a specific Sanrio character, such as Yuta as Hello Kitty and Mark as My Melody. 
Even if you're a hardcore NCTzen, it can be tough to figure out who's who among so many members. Not to worry — Sanrio has very kindly created a visual arrangement of the members from the oldest to youngest and their assigned characters.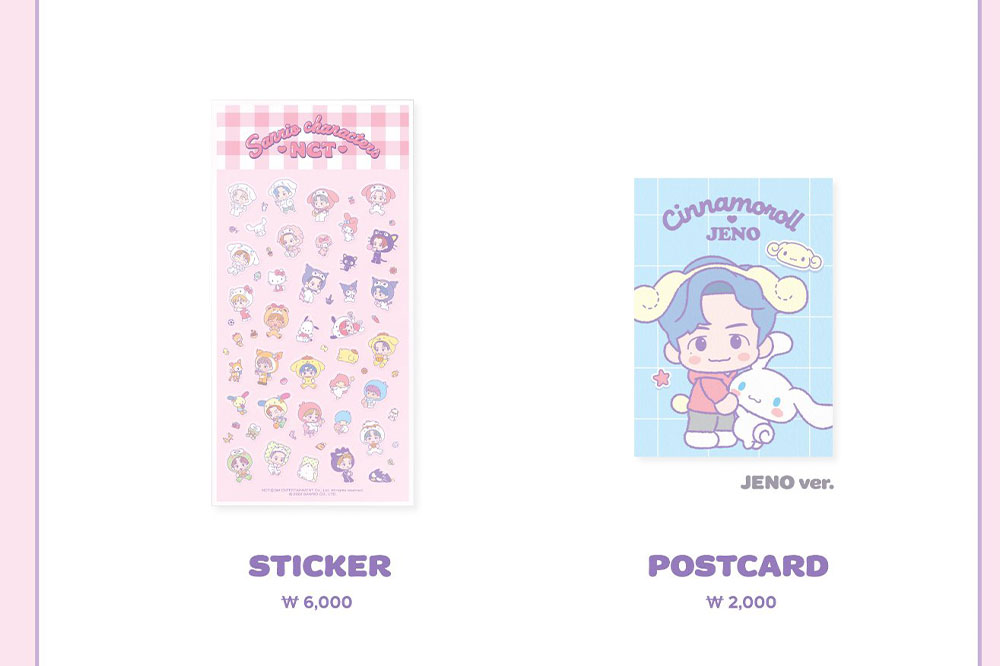 Sanrio Korea announced their official first line-up of merch on 22 June 2022. Collect all the members and stay close to them like a sticker, featuring a sticker sheet of them all at KRW$6,000 (~SGD$6.41). 
Collect postcards of your favourite member, each featuring a design of the individual members and their assigned Sanrio character. I particularly love how Jeno is assigned with Cinnamoroll, especially since fans have always brought up how he looks as cute as a Samoyed dog. Each postcard retails at KRW$2,000 (~SGD$2.14).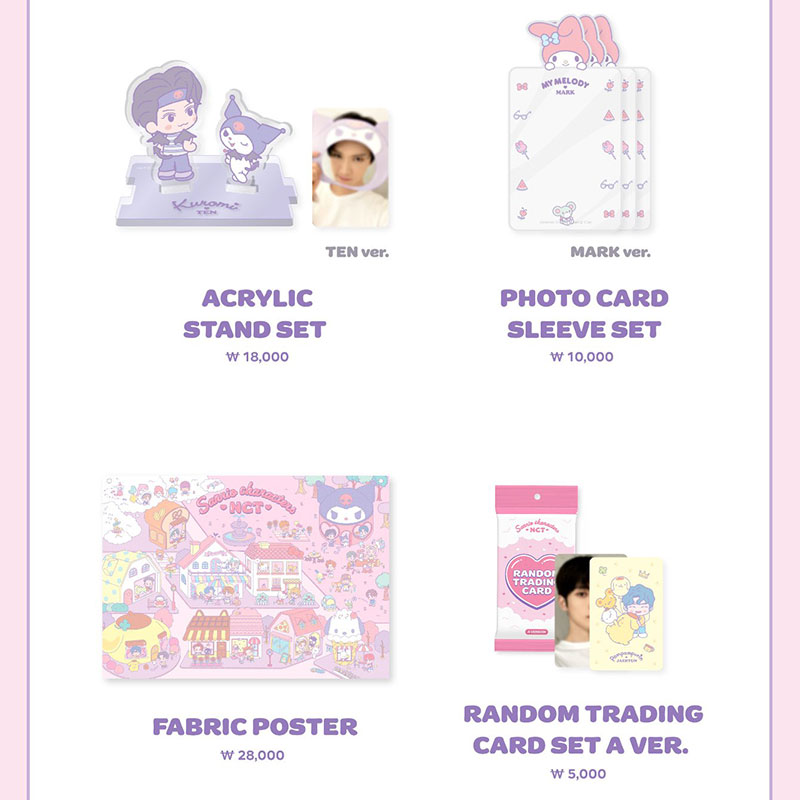 Photo card collectors can also get a free photocard of their bias with every acrylic stand set. From the Ten and Kuromi version teaser image, we can expect each member to take a selfie with a prop of their assigned Sanrio character. Each acrylic stand set retails at KRW$18,000(~SGD$19.22). 
Get more photocards with the Random Trading Card Set A Version at KRW$5,000 (~SGD$5.34). Since it's random, all you can do is make a wish and hope that you'll pull your bias. 
Safely store your photo cards in the photo card sleeve set, available in the different member designs. Each set is retailing at KRW$10,000(~SGD$10.68). Or, you can also purchase a fabric poster with all of them together in a pastel Sanrio world at KRW$28,000(~SGD$29.90).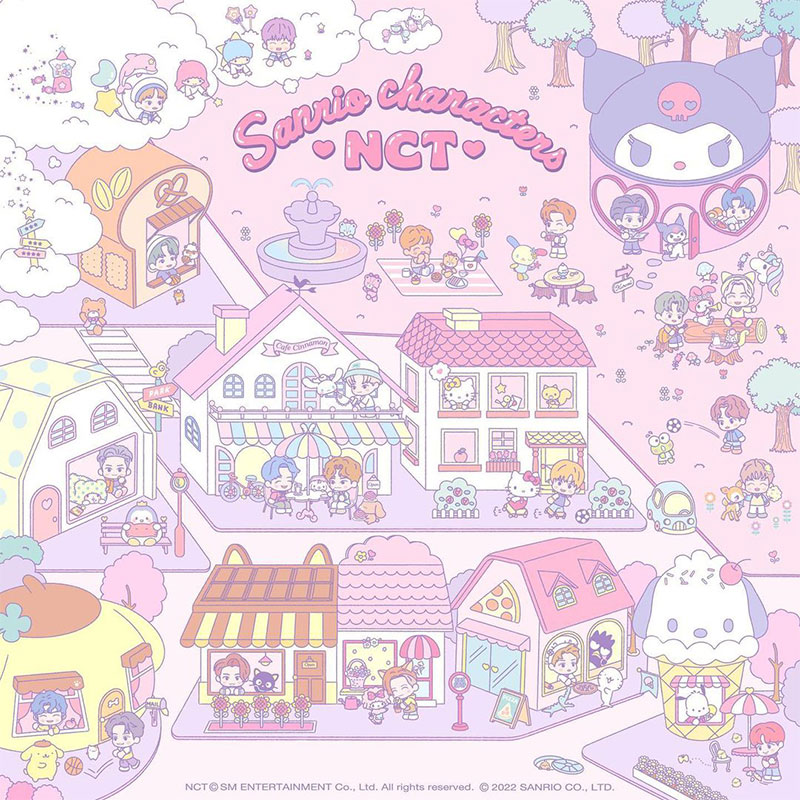 From 30 June to 1 August 2022, Sanrio Korea and SM Entertainment will hold a pop-up store in Seongsu-dong. FYI, if you're wondering why this location sounds familiar, it's also the same place NCT Dream had their Glitch Mode Arcade pop-up store in April earlier this year. 
Bookings for the Sanrio pop-up store will open on Naver from 23 June 2022 onwards. For those who are planning a trip to Korea soon, make sure to stop by to get your faves before they sell out.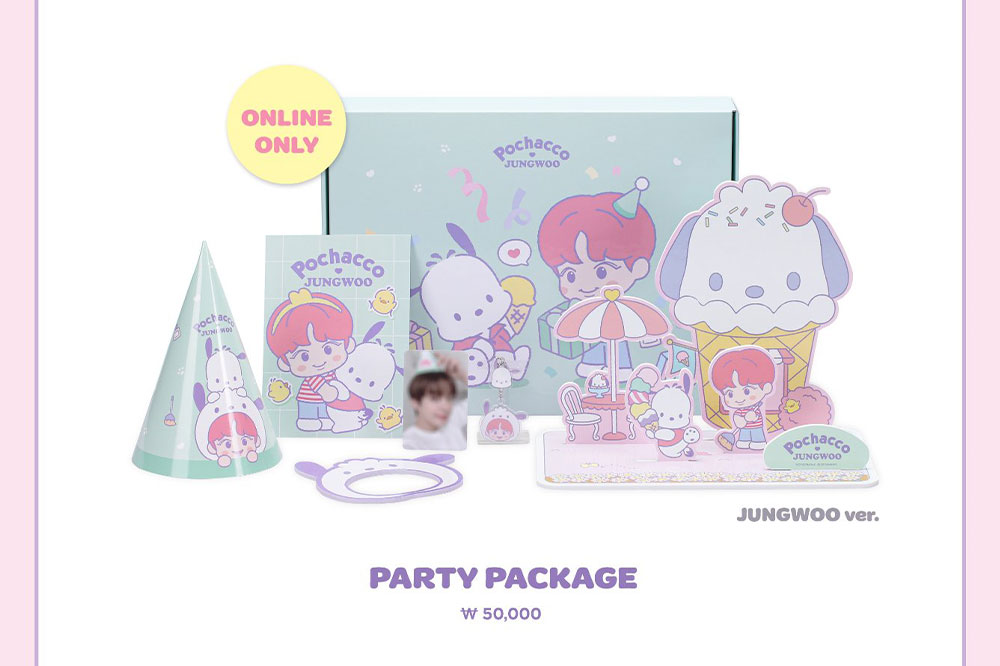 For international fans, there's no need to splurge on expensive resellers on Carousell. The Sanrio x NCT collection will be available online on 11st's website from 1 July 2022. 
Additionally, there will be an online-only party package retailing at KRW$50,000(~SGD$53.59). NCTzens can expect a full set including photocards, party hats and an exclusive packaging box.
The NCT x Sanrio Collection Is Filled With Kawaii Merch For NCTzens All Over The World
As of 22 June 2022, Sanrio Korea x NCT has only announced their first line-up, so we're crossing our fingers for more new merch coming soon. If NCT and Sanrio characters are both your world and your universe, remember to set a reminder on your calendars to cop the items ASAP.
All images courtesy of NCT.
Also read:
Mos Burger Now Has Hello Kitty-Themed Decor & Kawaii Merchandise To Add To Your Sanrio Collection