Off-White "PARAGON" Collection
Off-White's new "PARAGON" collection is named and modelled after the Off-White Singapore boutique in Paragon mall.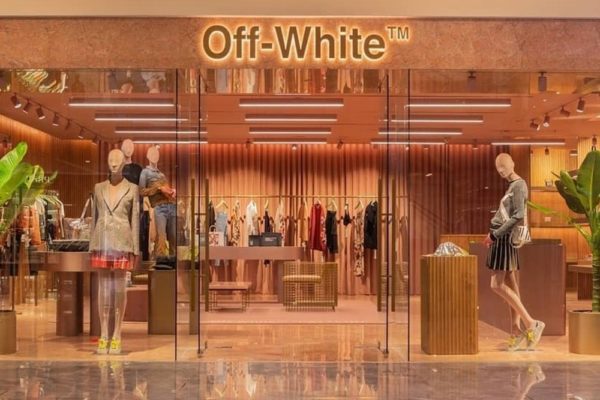 Source
The mini collection is exclusive to Singapore, and consists of womens' apparel and accessories. The items will be available at Off-White Paragon starting 31 July 2020. Prices range between $820 and $1,350.
Apparel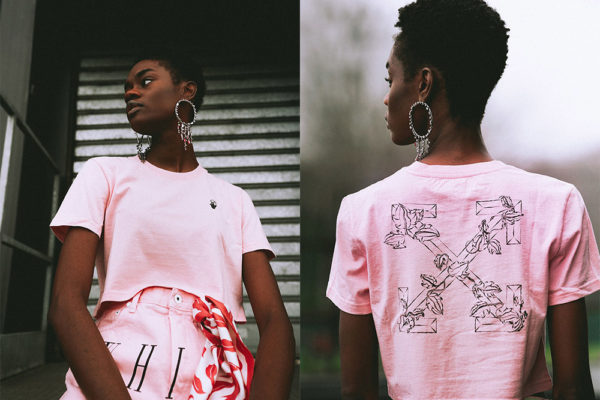 The pink hue of the Arrow Cropped Casual Tee is obtained from a dye treatment. If you're not that into the multi-colour TikTok tie-dye designs, this might be the alternative for you.
On the front, you'll catch a mini Off-White logo of a hand with the text "Off", giving the tee a clean and simple look. Behind, the brand's "crossed arrows" logo spans the back of the tee, with vines and flowers climbing across the arrows.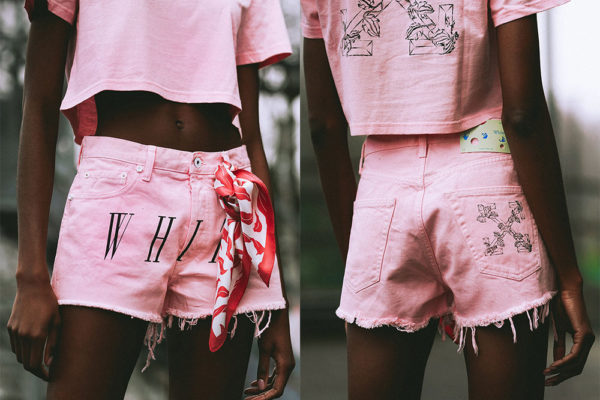 For a pink-on-pink theme, pair the Arrow Cropped Casual Tee with the Arrow Denim Shorts.
The shorts are frayed at the bottom, with the words "WHITE" across the front to give the piece a bit of edge. The back features the "crossed arrows" design on the back pocket.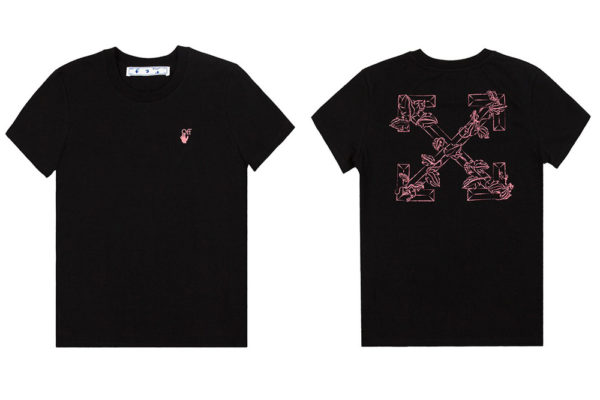 Armed with a solid black colour and pink logo designs, this Arrow Fitted Tee screams grunge. The pink-on-black "crossed arrows" design with flowers is a perfect mix of cute and hypebeast. The aesthetic is suitable for Blackpink fans, or even those who love Guns N' Roses.
Also read:
Anti Social Social Distancing Tees & Hoodies Are The 'Mood' We Need During Stay-Home Season
Accessories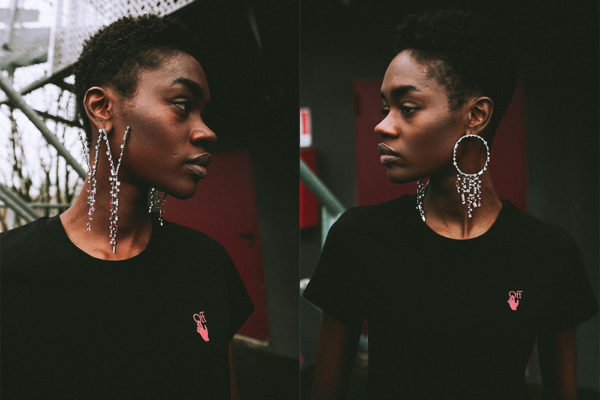 Accessories-wise, Off-White will be releasing a mismatched pair of Swarovski Waterfall earrings made from Swarovski crystals.
One side is a round hoop that stands for the letter "O" in "Off-White", with dangling streams of crystals. The other side completes the initials of the brand with the "W"-shaped earring and dangling crystals.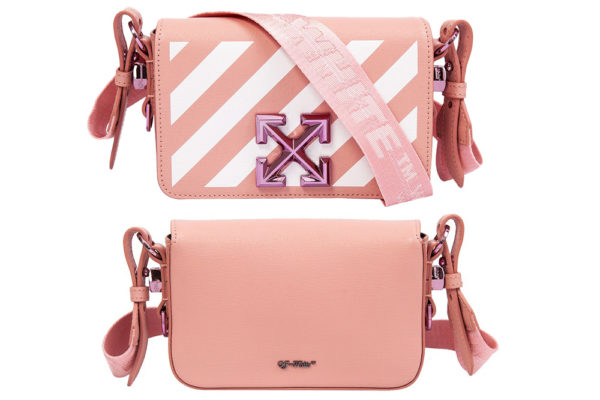 Off-White's Saffiano Leather Bag is pink with white stripes and has a metallic "crossed arrows" logo on the front. The bag strap has the same look as the Off-White logo belt. Except, of course, that is in pink.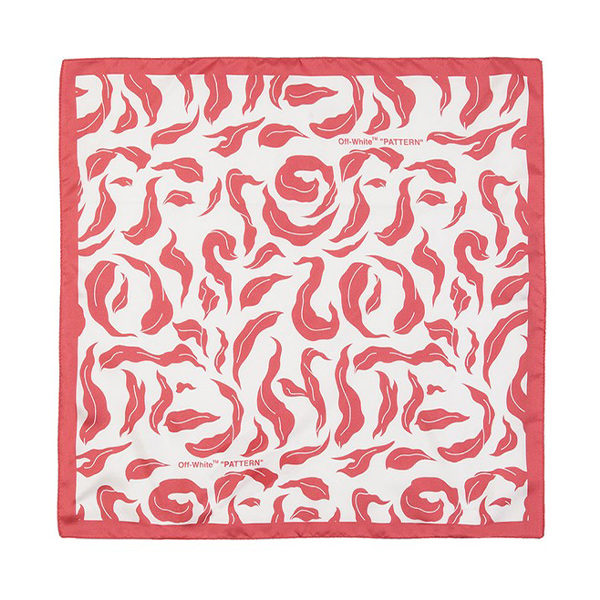 Add a scarf to the mix if you're copping any of items from the collection. Tie it to your shorts, purse, or around your neck to instantly elevate your outfit.
Off-White "PARAGON" Collection Brings A Cute Look To Streetwear
Take a quick trip to the pink paradise, aka the Off-White store in Paragon mall, starting from 31 July 2020 to check out the Off-White "PARAGON" collection.
Also read:
Louis Vuitton's AirPods Earrings Might Be The Ultimate "Weird Flex, But OK" Accessory
All images: Source