Partying Alone In New Zealand
A few years ago, I decided to embark on a solo road trip through New Zealand over St Patrick's weekend. At the time, NZ was my home and most of my friends were happy to party in Christchurch. However, I wanted to explore a bit more of the country, so I threw my stuff in my car and went for a long drive.
Seven hours later, I arrived in Wanaka. The idyllic town is famous for its powdery ski fields and Lake Wanaka Tree, a solitary tree that stands proud and alone in a vast icy lake.
Gathering the courage to visit the bar alone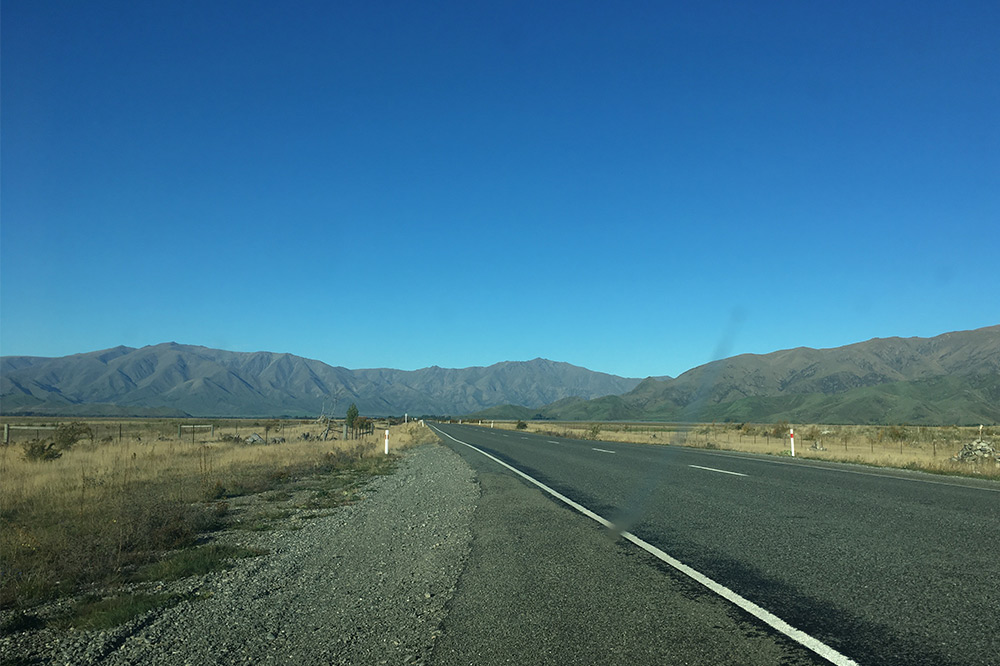 My view while driving
I reached my hotel at around 8 pm, unpacked and went for dinner. Across the restaurant was Fitzpatricks Irish Bar, which was full of people laughing and dancing. I wanted to join them but I felt shy about going to the bar alone. "What if I look silly or people think I'm a loner?" I asked myself. Then I rationalised that even if they did, I would never see them again! That's the beauty of travelling, it's up to you to find new environments that suit you. I took a deep breath and went for it.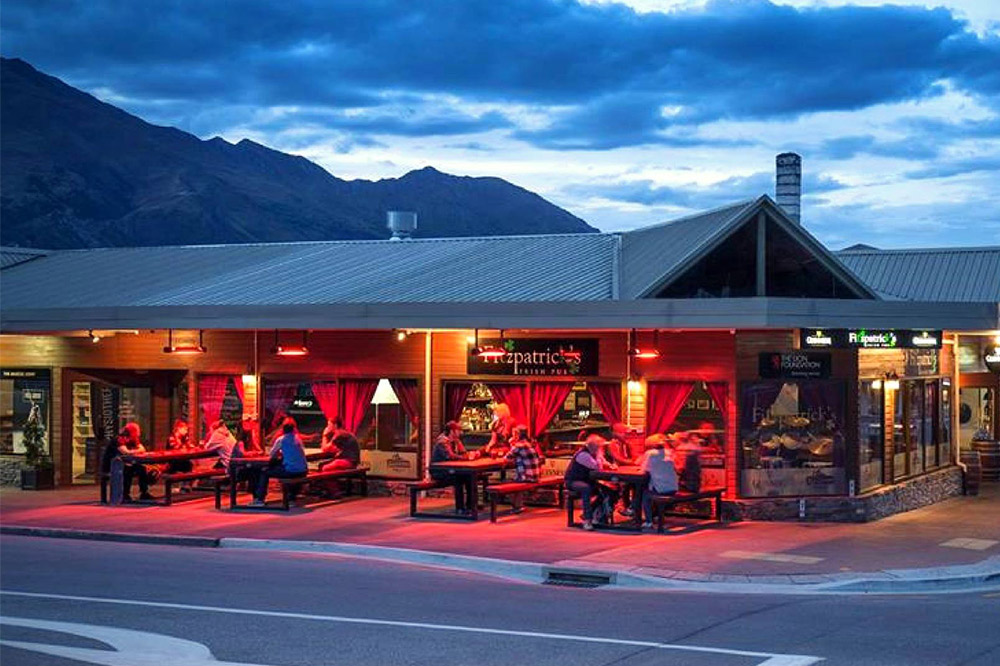 Source
I stood alone at the bar… and it felt fine! I decided to order a drink and some French fries. I spotted a guy eyeing my fries and decided to be bold and offered him some. He said he was waiting on a pizza and some beers for his friends. He turned out to be an Australian lawyer and we hit it off.
A new friend became a group of friends
He introduced me to his group of friends, which included both girls and guys. They were all extremely welcoming, fun and inclusive. They questioned why I was partying alone and where my friends were. I felt a bit self-conscious but when I explained I was on a solo road trip, they all agreed it was pretty cool that I had the confidence to do it. As the night wore on, and we became better acquainted, we ended up taking part in an Irish dancing competition in the bar.
On a toilet break after the dance-off, I bumped into a really sweet Canadian girl. I loved her hair, she complimented me on my boots and we realised that we both shared a common dislike for fried tomatoes.
She then introduced me to her friends who were avid skiers and snowboarders. As an avid skier myself, I felt like I'd found my tribe! My new Australian friends came to check on me to see where I'd disappeared to, and I introduced them to my second group of new friends. We all decided to party on at two different bars, before someone suggested we check out the famous Lake Wanaka Tree.
Also read:
Eating chicken and crepes and dancing under the stars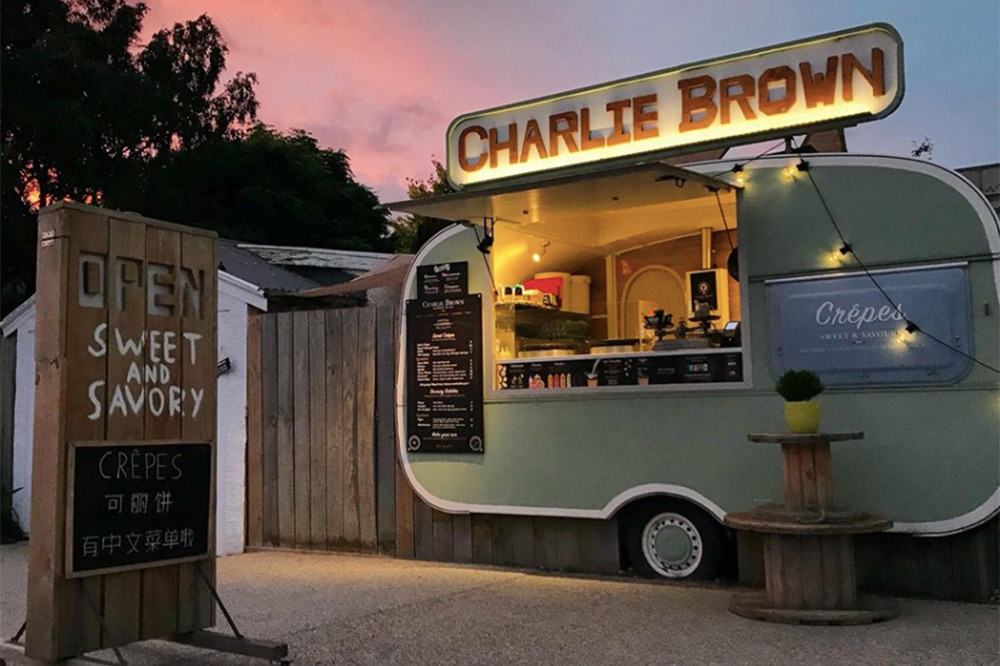 We spilled out of the bar linking arms. Someone decided to start singing a song from The Little Mermaid, and everyone else joined in. Then, we caught a whiff of fried chicken and crepes. Armed with handfuls of delicious fried chicken and gooey chocolate crepes, we made our way to Lake Wanaka Tree. We stood there marvelling at its beauty… until someone decided to play Latin American music.
Naturally, everyone decided they were salsa experts. We twirled around and shook our hips like lunatics, laughing at the sheer ridiculousness of it all, and how great it felt to be alive. After that, we laid down looking at the stars twinkling in the clear sky. At around 5am, it started to feel quite cold, and I was invited to crash at my new friends' accommodation. I declined.
Personal rules for solo travel
I have a few rules when I travel solo, and sleeping in my own accommodation is one of them. I love to party and make new friends. But I also love the safety and warmth of my own bed.
There is something reassuring about being in control of the place I sleep. When we're asleep, we are more vulnerable as we cannot hear or see danger that may suddenly take place. So, I always prefer to sleep in accommodation I have paid for unless I am staying with a trusted close friend or family.
I Made Friends For Life After A Night Partying Alone In New Zealand
The next day, I met my new friends for breakfast and we completed a hike together. Three years later, I'm still in contact with both groups. Some have visited me in Spain where I currently reside and I have visited a few in Australia. One day, I plan to visit Canada and hopefully hike with some of the Canadian girls. Deciding to go partying alone led to an amazing night, and I wouldn't have had the opportunity to meet such a diverse, big group of people on a night out otherwise.
Also read:
Watching A Movie Alone For The First Time Helped Me Appreciate My Loneliness
Cover: Yutacar/Unsplash