Poh Heng Personalisation Collection 
Every year, you start the holiday season trying to find the perfect present for your loved ones… to no avail. In the end, you find yourself succumbing to generic gifts like mugs and candles at the last minute. 
Earn the title of Best Gift Giver this year with the Poh Heng Personalisation collection, which lets you customise names as necklaces, pendants and rings made of 22K yellow gold. Whether it's for your mum, sister or friends, the jewellery will show them how much you care—and stand out from all the other presents out there. 
Name Necklace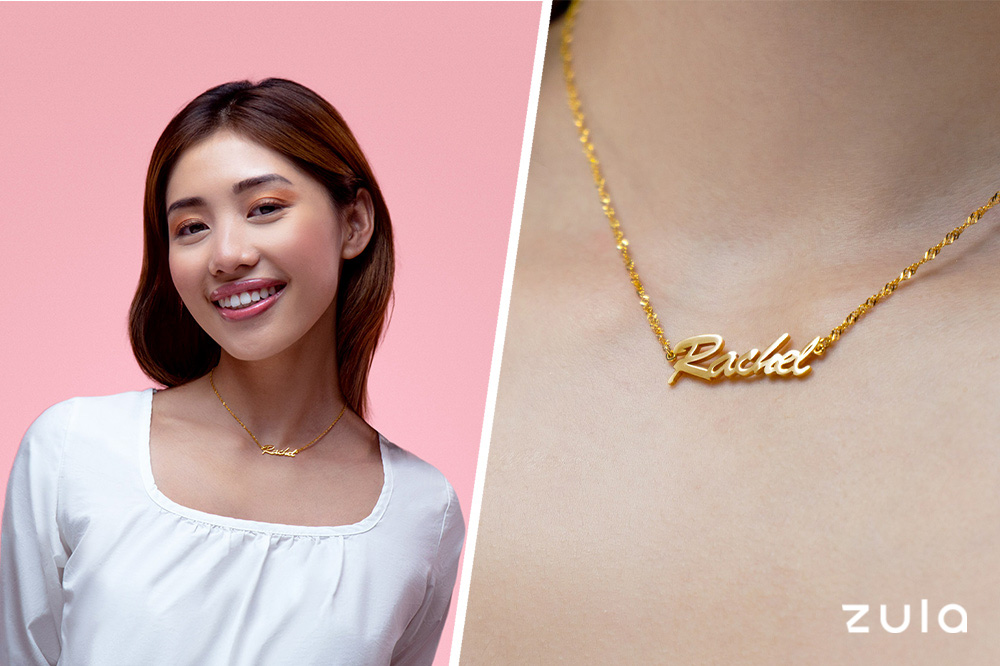 Make your BFF look and feel like the star she is with Poh Heng's 22K Personalised Name Necklace. Get yourself a matching one with your name on it for a modern update on the best friend necklace.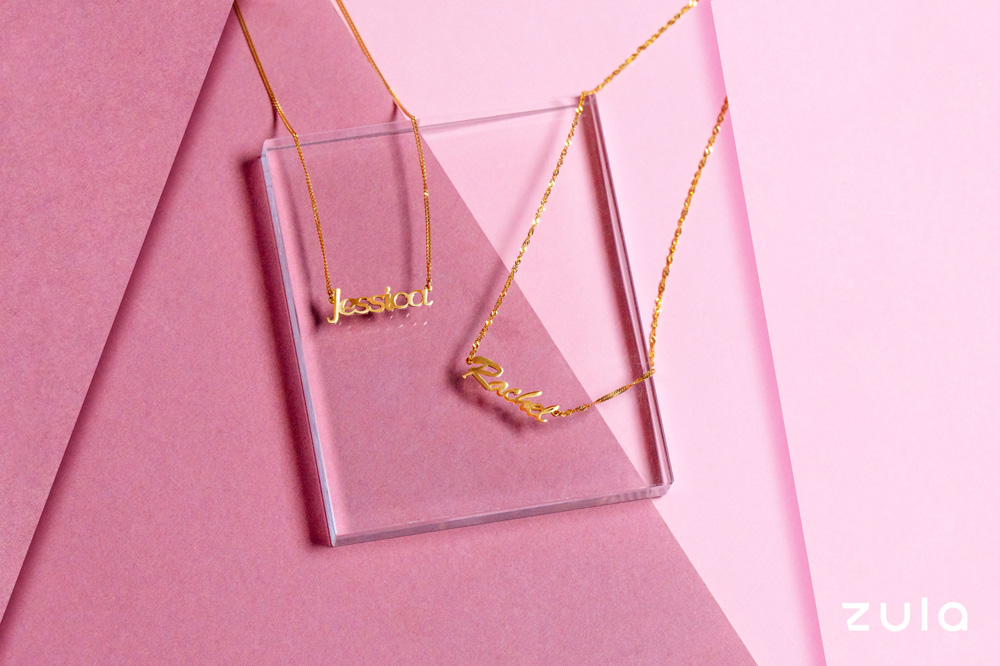 'Jessica' Name Plate in Style font paired with Curb Chain (left) and 'Rachel' Name Plate in Cursive font paired with Singapore Chain (right)
Capped at 12 letters, you can choose between Straight (a serif-style font), Cursive and Style fonts, and a height of 8mm or 10mm.
The letters are suspended from either end of a chain. You can choose between the Curb Chain and Singapore Chain, and customise its length to your liking. The retail price will vary depending on the final design.
Simple yet statement-making, the necklace is a unique and versatile piece that can be worn with a blazer and pants at work, or an evening dress for a party.  
Name Pendant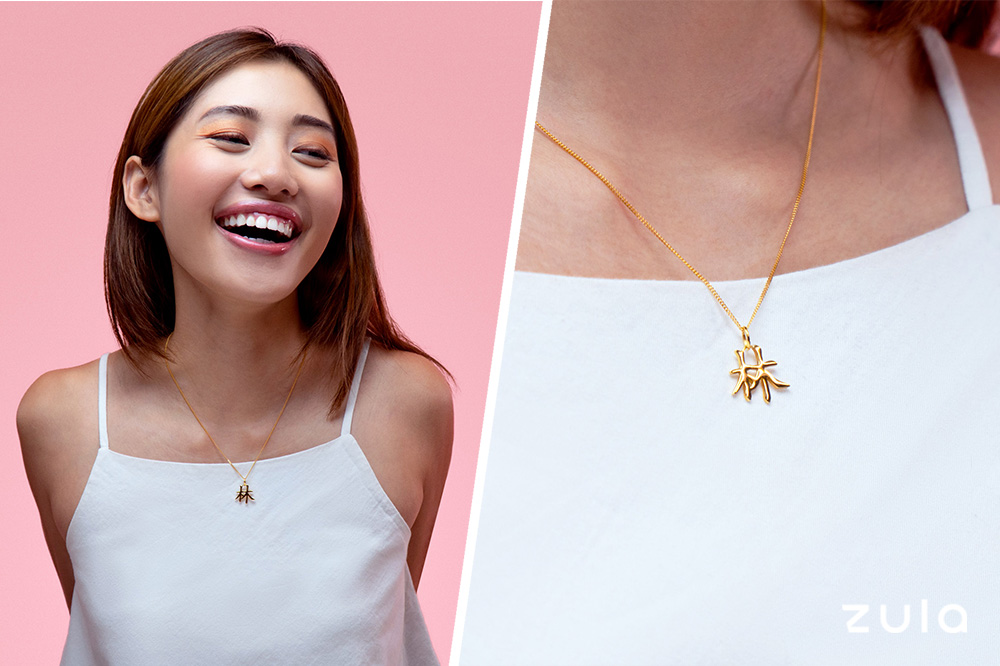 Show your mum-in-law how much you appreciate her by bestowing her with Poh Heng's Name Pendant this Christmas. Make it especially meaningful by personalising it with bae's family name.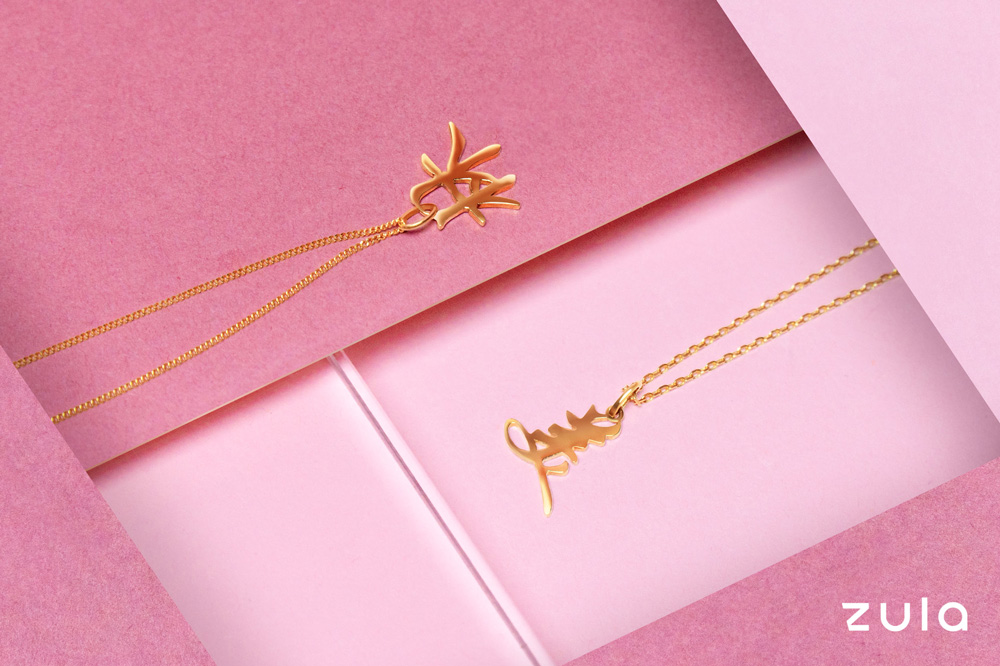 Name Pendant in Straight font (top) and Cursive font (bottom)
These Name Pendants feature a Chinese character of your choice in either the Cursive or Straight font, depending on what you think best suits the recipient. The price of the pendant is subject to the final design. Chain sold separately.
The pendant is traditional with a modern twist, and will go well both with her favourite cheongsam for a formal occasion and more casual outfits too. 
Also read:
Poh Heng Has Launched 4 New Limited-Edition Hello Kitty Cupcake Pendants
Name Ring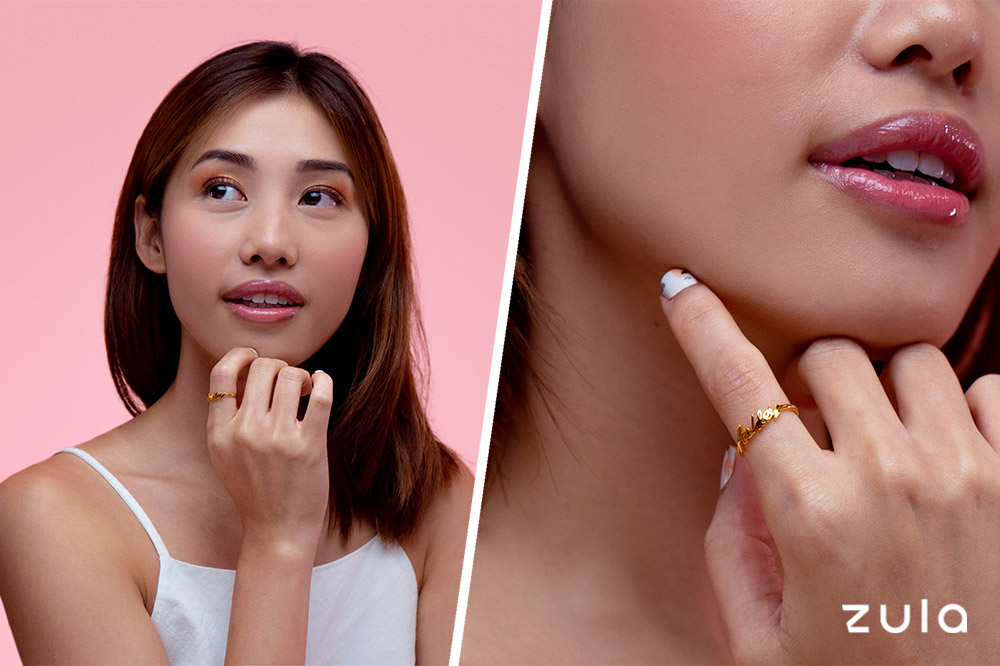 If you're looking for a piece of jewellery that is more subtle but no less thoughtful, the Name Ring makes for the perfect gift.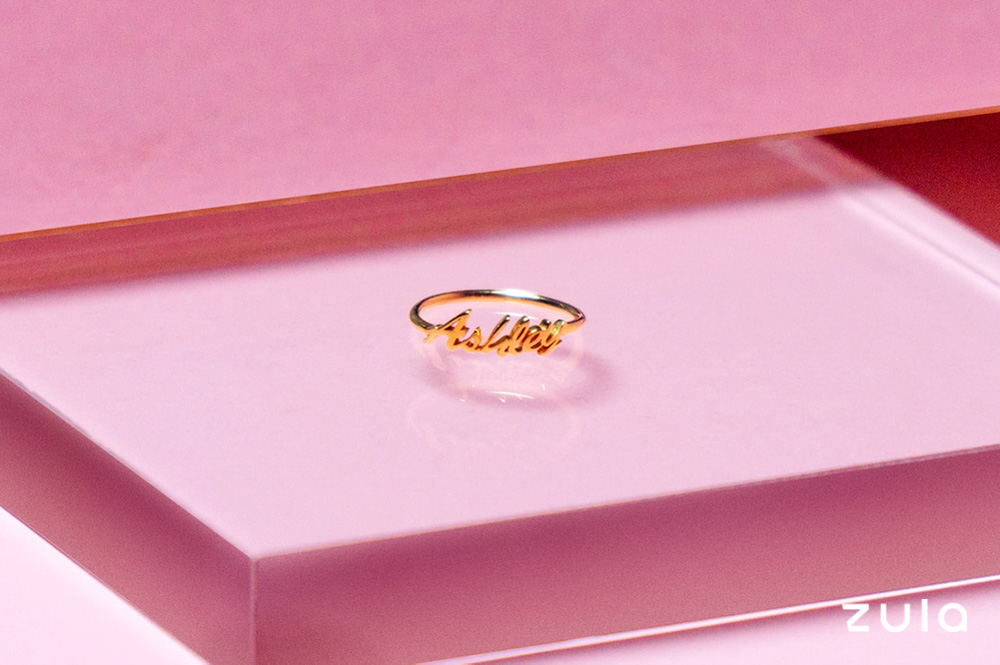 You can customise the ring with a maximum of 9 characters in a small Cursive font. Like the necklaces, the retail price of these personalised rings varies based on the design.
Sleek and quirky at the same time, the Name Ring is suitable for everyday wear, and complements a variety of looks. Pair it with the matching necklaces to elevate any ensemble instantly. 
Engravable Circle and Heart Pendants & Bar Necklace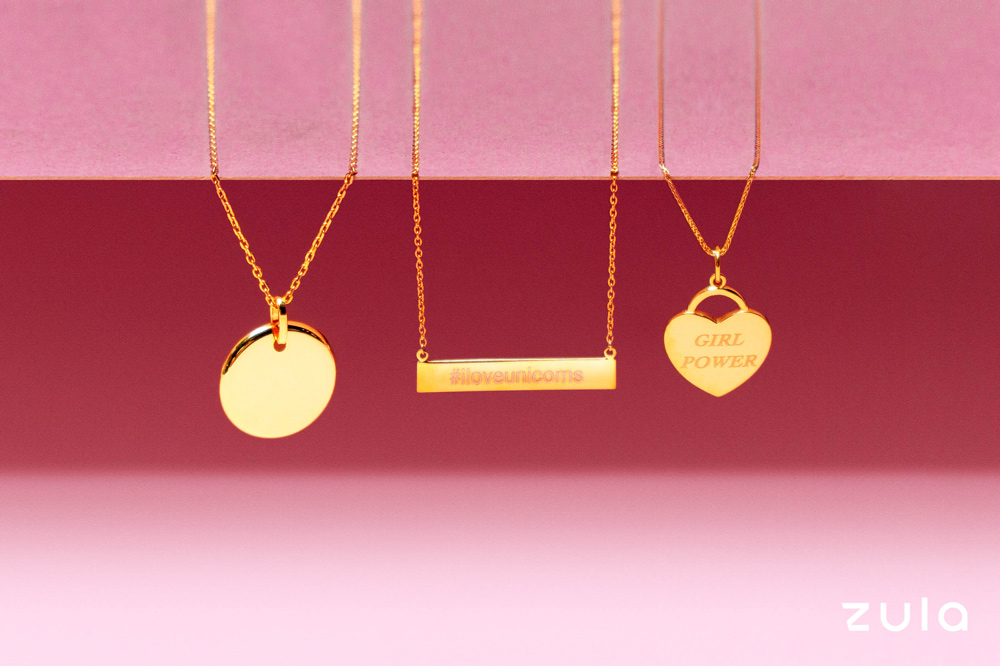 Every group of friends has their own inside jokes and favourite sayings. Pick a message for your entire squad and engrave it on a necklace for a one-of-a-kind gift that each of them will cherish forever.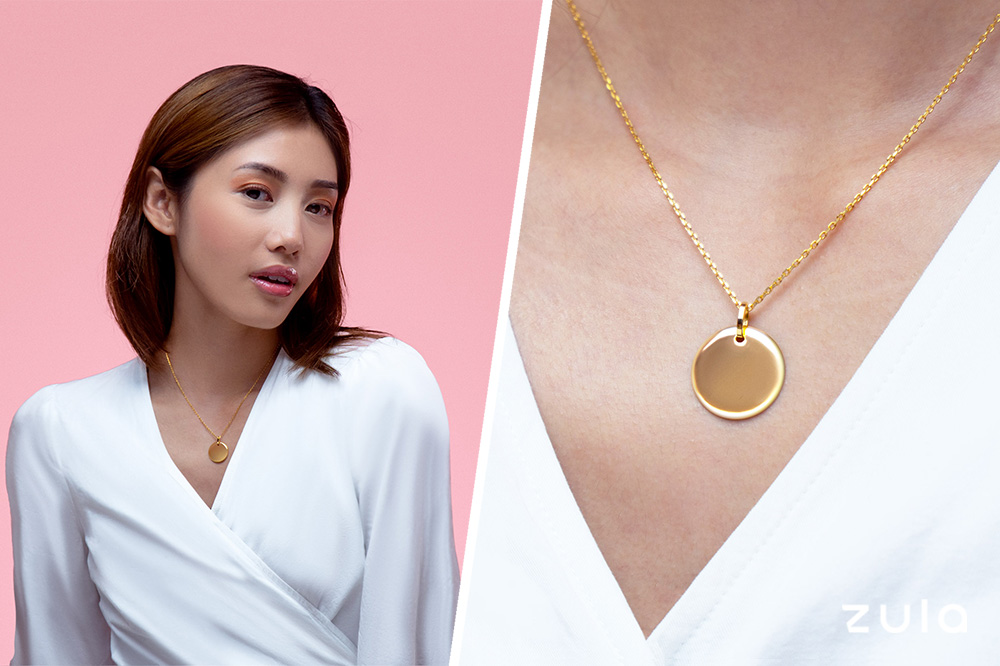 Available as a Heart Pendant, Circle Pendant and Bar Necklace, these minimalist designs will add a touch of quirky sophistication to any OOTD. The text is available in the Straight and Cursive fonts.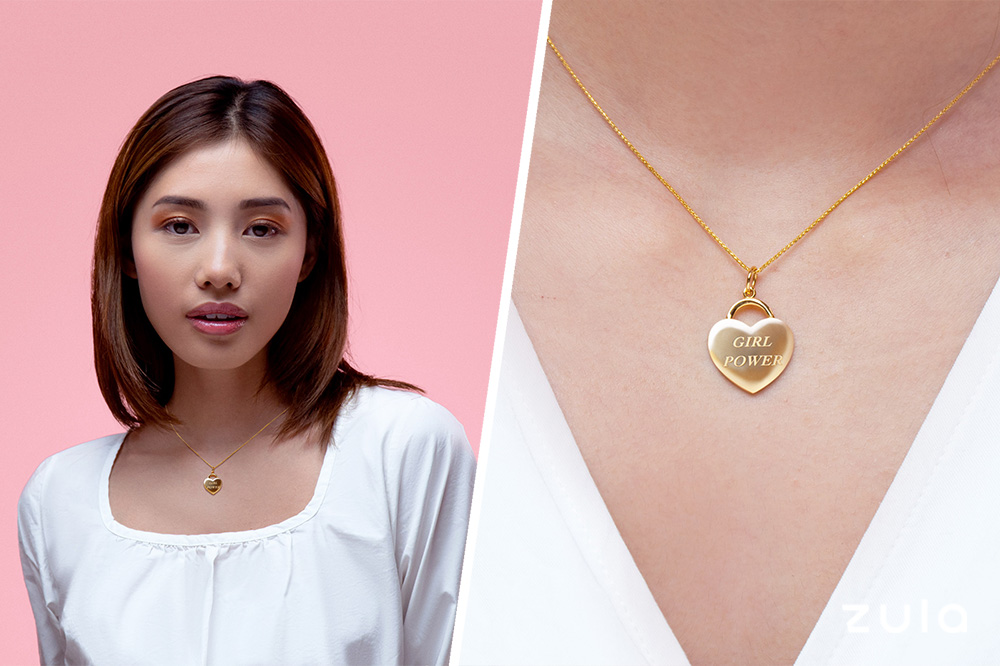 You can engrave a maximum of 2 lines, with 7 English letters per line, on the Circle and Heart pendants. Alternatively, you can engrave 3 Chinese characters on them. The pendants retail for $256* each.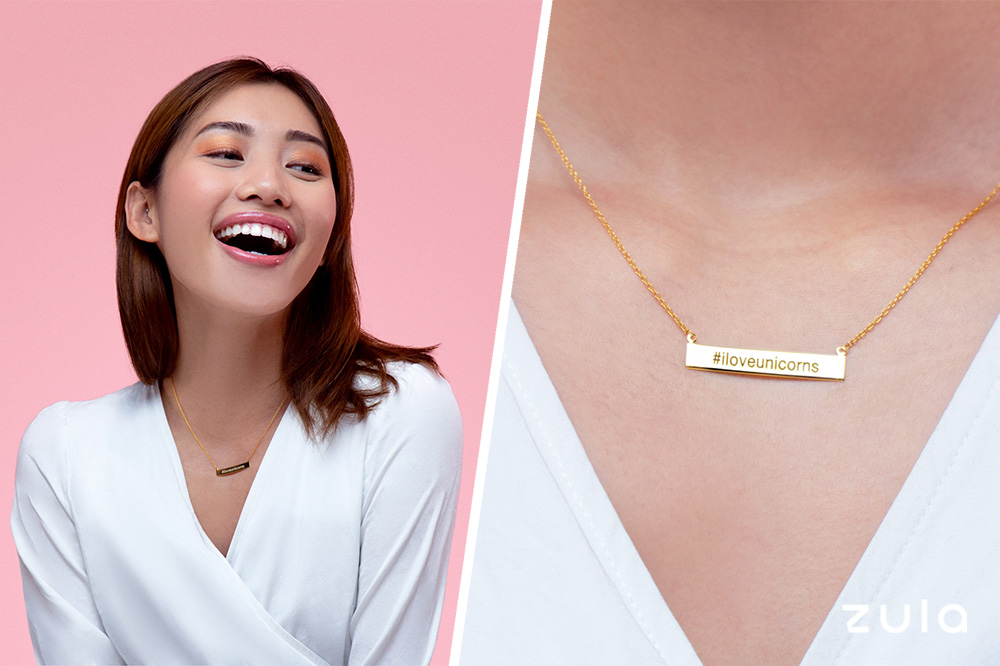 You can engrave up to 15 English letters—spacing included—or 7 Chinese characters on the Bar Necklace, which retails for $437*. 
Effortlessly stylish, these trendy designs are sure to become a jewellery staple in every wardrobe.
*The final price will vary depending on the weight of the item and the prevailing retail gold price.
Make This Christmas A Memorable One With Poh Heng's Personalisation Collection
Instead of settling for a last-minute present, give the special people in your life these timeless, personalised jewellery in 22K yellow gold from the Poh Heng Personalisation Collection. These pieces are fun, modern, classy and, above all, unique. 
Be sure to place your orders early, as the customisation process for the Name Necklace, Name Pendant and Name Ring varies between 4 to 6 weeks upon confirmation. Engraving on the Heart Pendant, Circle Pendant and Bar Necklace will take 10 to 14 days to complete.
The Poh Heng Personalisation Collection is available now at all 14 Poh Heng stores islandwide. 
Also read:
10 JB Manicure Shops For Customisable Classic And Gel Manicures From ~S$8.22
This post was brought to you by Poh Heng.
Photography by Sebastian Tan.